Uncategorized
Posted September 17, 2013
Thank you Volkswagen USA for this fun tribute to one of the best music videos ever made – a-ha's Take on Me.
It's created by Deutsch L.A. and directed by O Positive's David Shane, whose résumé includes Bud Light's "Swear Jar," and is a combination of stills, animated sequences and live action, just like the original video. And like the original, it was rotoscoped — meaning they filmed the actors and the cars and then animated the results.
See the the original vid below. Scooped from Adweek.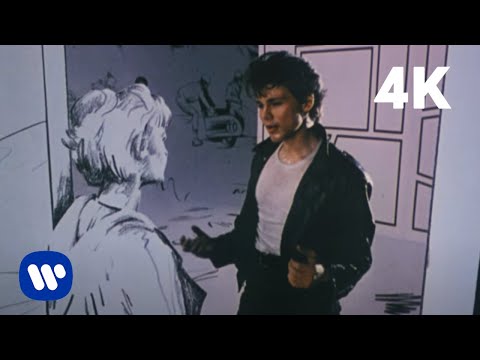 Posted June 18, 2013
I'm not implying that Cannes is a yawn – far from it. I'm just exhausted and I just got here. Why you ask? Well, let me tell you.
It took me 26 hours to get here from Toronto. The image above is Geneva, I think on the 5th time we circled it. Here's how my 26 hours was spent.
Toronto – Munich. We are late departing because some woman with a child with a peanut allergy forgot an epi pen and had to sign legal waivers. Ya, weird. Then delayed longer as they try to figure out why three bathrooms aren't working. They later fix themselves. We take off, I drink wine, eat bad chicken, watch Stoker (liked it) and sleep 1 hour. Because of delays departing, I missing my Munich – Nice.
Munich – Geneva. Broken plane on the runway at Geneva. Circle Geneva 7 times. Circling Geneva – rerouted to Zurich. No flights Zurich to Nice. Drink beer. Zurich – Munich on plane with no AC. Imagine a sauna in hell. Then times it by 100. Munich – Nice.
26 hours after I left my place in Toronto, I have arrived in Canneszzzzzzzzzz. Hurrah!
Posted June 10, 2013
Ja ja. Today's Google Doodle celebrates what would have been the of 85th birthday of Maurice Sendak, beloved children's book author and illustrator of classic works such as Where The Wild Things Are and In the Night Kitchen. On the homepage, users can click on the character Max, which then takes viewers through a journey among the wild things — highlighting Sendak's beautiful drawings and famous characters.
Posted April 15, 2013
Here are episodes three and four, featuring Nile Rogers and Pharrell Williams, promoting
Daft Punk's
long-awaited fourth studio album out on May 21.
Posted April 8, 2013
Here's a fun little short from director Graydon Sheppard (you know, he did those awesome Shit Girls Say videos and book).
The short is inspired by the quickness of the Twitter video app, Vine. "It was more like a combination of Snapchat and Vine, but they just recorded it on their phones in the regular camera app," says Sheppard who wrote the questions and the scenarios on how he wanted Coppola and Schwartzman to ask and answer.
"For example, I'd say 'Roman, ask this while coloured gels move across the lens. Jason, answer this lit only by a sparkler. Ask this while doing sit-ups. Answer this in silhouette', and so on. The answers were their own."
Fun stuff. It premiered on Nowness. Watch it here.
Posted February 11, 2013
Every year the (Canadian) Cassies Awards recognizes the advertising that's shown proven business results. (If you want to call it the Canadian Effies, we're cool with that). No surprise then, that it's the one award show that clients really care about. Even if no one else does.
Toronto-based agency john st., and director Aleysa Young of Untitled Films, created three promotional films for The Cassies. My favourite is the "Teenager" spot above.
Posted November 21, 2012
Glossy has a Facebook page. It would be super nice of you to "like" it.
Posted August 13, 2012
In 40 hours and using 100,000 staples, artist Peter Root created an entire city. The miniature megalopolis, called Ephemicropolis, is composed of myriad clusters of staples stacks of different heights, ranging from a full stack (4.5 inches tall) to a single staple.
Scooped from Architizer.
Posted July 31, 2012

Just a note to say that glossy is on holiday until August 7th, so there will be no posts until after the 7th. This is the view from our morning dip. There's also a lake. Ahhhhh. Have a great week!
Posted May 29, 2012
Toronto-based Olive Media has created a first-of-its-kind touchscreen ad to showcase automaker Infiniti's latest luxury vehicle.
The interactive ad allows iPad 2 users to take a 360-degree panoramic look around the all-new Infiniti JX's interior by moving and tilting their device, while other tablet users will be able to do so at the touch of their finger.
The rich-media mobile campaign was designed to give consumer a peek at the car's spacious interior design and innovative features, but also to offer a more engaging and compelling experience than a run-of-the-mill static tablet ad that they'd normally breeze past with the swipe of a finger.
Unlike other immersive experiences that harness the iPad's gyroscope technology, the Infiniti ad can be viewed without downloading an app, making it a world first. Users can look up, down and in all directions and from all three rows of seating as they were physically inside the vehicle. The ad also includes hotspots pointing out some of the car's key features and a 360-degree exterior view of the car.
keep looking »