Technology
Posted November 30, 2015
Toronto-based streetwear brand ONEMETH has just released their Fall/Winter 2015 lookbook via Google Street View, in what they are calling, Google Streetwear View. It's the first time a fashion label has released their new clothing line using Google's virtual "See Inside Tour" function, which was introduced in 2012 and has since offered virtual tours of places like the Whitehouse and the Louvre.
The lookbook was shot in the offices of OneMethod, the advertising and design studio that created the ONEMETH clothing line. OneMethod is all about creating simple digital solutions that tell a story and help bring people closer to a product or brand, and that's exactly what the ONEMETH lookbook is at its core. The execution was shot by Virtuo360, a global Street View trusted agency that specializes in virtual tours, and the experience allows users to find eight different models throughout the playful office, each wearing a different combination of ONEMETH goods. It was all created in support of the online and in-store launch of ONEMETH's Fall/Winter 2015 collection, which is currently for sale at onemeth.com.
View ONEMETH's Google Streetwear View Lookbook.
Posted September 9, 2015

How would you like a new wearable that counts down the days you have left in this world?
Toronto-based advertising agency UNION and Mount Pleasant Group are introducing a revolutionary new wearable to the world, QUITBIT.
QUITBIT is designed to take the wearer's lifestyle habits into account and use that information to calculate how much time they have remaining in their life. Once the user's time is almost up, it sends a notification alerting the person that it is time to start preparing for their final goodbye.
Of course, the device isn't real and this technology doesn't actually exist, but the idea serves to help keep funeral planning top of mind for all demographics, even the younger crowd who may not have ever thought about it.
Posted July 20, 2015
Wow. Take three and a half minutes out of your day and watch this new spot in AT&T's "It Can Wait" campaign created by BBDO New York.
The gripping film is directed by Frederic Planchon of Anonymous Content. Slow-motion cinematography, shot at 1,000 frames per second, captures the brutal consequences of taking your eyes off the road to glance at your smartphone, even briefly.
The performances are amazing, especially the little boy on the bike.
Great stuff. Important message.
Posted June 25, 2015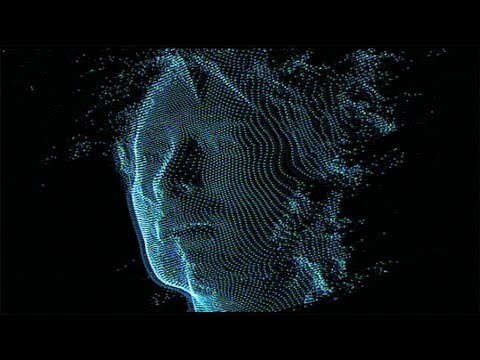 Throwback Thursday to July 2008 and this video for Radiohead's House of Cards – which was the first music video ever to be premiered by Google. Directed by Hollywood-based director James Frost, the video was also the first to be shot without the use of any cameras and only using lasers and scanners.
Two different types of technologies were utilized for the video; the Geometric Informatics system and two lidar (light detection and ranging) systems. The Geometric system is a scanner that uses structured light to capture detailed 3D images at close proximity. The lidars are laser systems that scan large environments in 3D as well. The Velodyne lidar system has 64 lasers that rotate and capture in 360-degrees 900 times per minute and was operated during the video shoot. Aerotec also provided additional lidar images. Geometric processed their own data while 510 Systems and the Syndicate processed the Velodyne lidar data.
Posted February 24, 2015

Fancy yourself to be filmmaker? For its Oscars spot, Samsung features an amateur filmmaker making movie magic using a variety of the brand's devices – the result is a lot of funny (and often awkward) moments and some great lines:
- My movie is going to kick that movie's movie butt
- It's sort of Pirates of Penzance meets Weird Science
- Don't worry we'll take care of it in post
72andSunny created the spot, it's directed Stacy Wall of Imperial Woodpecker, and Arcade Edit's Geoff Hounsell, Will Hasell and Sean LaGrange all collaborated on editing.
Posted June 12, 2014
Girls aren't just pretty, they are pretty brilliant.
In conjunction with MAKERS, a website dedicated to showing the stories of women, Verizon has launched "Inspire Her Mind."
The first spot. above and directed by Community Films' Pam Thomas, shows a girl in situations where she is either encouraged to be more girlie, or less like a boy.
The campaign is in line with Verizon's work to encourage children to become interested in science, technology, engineering and math (STEM) through the Verizon Foundation. Created by AKQA, the campaign was born out of research that shows there's a significant drop-off in women interested in these fields between childhood and adulthood.
Found via AdWeek. It's their Ad of the Day.
Posted October 7, 2013
Samsung's latest pair of spots, via 72andSunny, plays around with the nostalgia of classic television shows and movies, showing that after all these years, it's Samsung that has made was once was considered science fiction, real.
Editorial is by Arcade Edit. Paul Martinez edited "A Long Time Coming" and Greg Scruton edited "Evolution".
Posted September 12, 2013
Arcade Fire have collaborated with director Vincent Morisset and Google's Aaron Koblin to create another amazing interactive experience.
The Reflektor experience, which can be found online at justareflektor.com, has been created to promote the title song from the album, which is released on October 29. It invites users to interact with an online film via their mobile phones, using the phone to create an effect on the screen that is "a bit like beaming something from your hand", as Morisset puts it.
It is designed to be viewed on a Google Chrome browser and is split into two halves. Across both is a film written and directed by Morisset and shot in Jacmel in Haiti with the help of a local film school, Cine Institute. It stars Axelle 'Ebony' Munezero, a Montreal-based dancer and choreographer. She features particularly in the first half, where the audience is invited to interact with her movements on screen using their phones. By sweeping your phone, visual and light effects appear on screen. And in a particularly clever touch, you can still make the sweeping motions appear even when the image is paused.
Full credits are here but I want to give a shout-out to my GF Renata Morales who did the costumes. She's awesome.
In addition to the online experience, Arcade Fire has also released a conventional music video, directed by Anton Corbijn. See it below.
Scooped from Eliza Williams at Creative Review.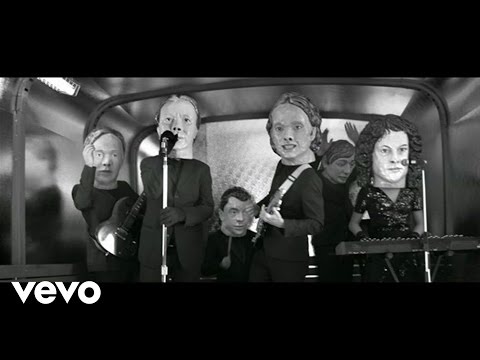 Posted August 13, 2013
Capital C has tapped into dorm life to launch a new online back-to-school campaign for Toshiba laptops, desktops and tablets.
Consisting of three videos, display ads and a Facebook contest, the campaign is aimed at young adults that are outfitting themselves for the upcoming year. The videos show the utility of Toshiba products and how they make campus life easier. In one commercial, for example, it shows how Toshiba's All-in-One desktop with gesture control can come to the rescue when you've been plastic wrapped to your bed in a dorm room filled with live chickens.
The campaign is directed by Untitled Films' Aleysa Young, and edited by Marco Pazzano of Panic & Bob.
keep looking »