Technology
Posted November 30, 2015
Toronto-based streetwear brand ONEMETH has just released their Fall/Winter 2015 lookbook via Google Street View, in what they are calling, Google Streetwear View. It's the first time a fashion label has released their new clothing line using Google's virtual "See Inside Tour" function, which was introduced in 2012 and has since offered virtual tours of places like the Whitehouse and the Louvre.
The lookbook was shot in the offices of OneMethod, the advertising and design studio that created the ONEMETH clothing line. OneMethod is all about creating simple digital solutions that tell a story and help bring people closer to a product or brand, and that's exactly what the ONEMETH lookbook is at its core. The execution was shot by Virtuo360, a global Street View trusted agency that specializes in virtual tours, and the experience allows users to find eight different models throughout the playful office, each wearing a different combination of ONEMETH goods. It was all created in support of the online and in-store launch of ONEMETH's Fall/Winter 2015 collection, which is currently for sale at onemeth.com.
View ONEMETH's Google Streetwear View Lookbook.
Posted September 9, 2015

How would you like a new wearable that counts down the days you have left in this world?
Toronto-based advertising agency UNION and Mount Pleasant Group are introducing a revolutionary new wearable to the world, QUITBIT.
QUITBIT is designed to take the wearer's lifestyle habits into account and use that information to calculate how much time they have remaining in their life. Once the user's time is almost up, it sends a notification alerting the person that it is time to start preparing for their final goodbye.
Of course, the device isn't real and this technology doesn't actually exist, but the idea serves to help keep funeral planning top of mind for all demographics, even the younger crowd who may not have ever thought about it.
Posted July 20, 2015
Wow. Take three and a half minutes out of your day and watch this new spot in AT&T's "It Can Wait" campaign created by BBDO New York.
The gripping film is directed by Frederic Planchon of Anonymous Content. Slow-motion cinematography, shot at 1,000 frames per second, captures the brutal consequences of taking your eyes off the road to glance at your smartphone, even briefly.
The performances are amazing, especially the little boy on the bike.
Great stuff. Important message.
Posted June 25, 2015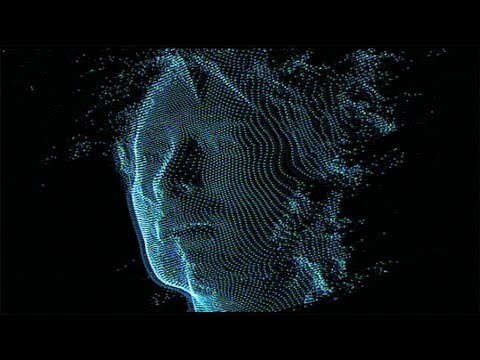 Throwback Thursday to July 2008 and this video for Radiohead's House of Cards – which was the first music video ever to be premiered by Google. Directed by Hollywood-based director James Frost, the video was also the first to be shot without the use of any cameras and only using lasers and scanners.
Two different types of technologies were utilized for the video; the Geometric Informatics system and two lidar (light detection and ranging) systems. The Geometric system is a scanner that uses structured light to capture detailed 3D images at close proximity. The lidars are laser systems that scan large environments in 3D as well. The Velodyne lidar system has 64 lasers that rotate and capture in 360-degrees 900 times per minute and was operated during the video shoot. Aerotec also provided additional lidar images. Geometric processed their own data while 510 Systems and the Syndicate processed the Velodyne lidar data.
Posted July 11, 2013
Toronto-based agency UNION has created a new online video on behalf of Interval House, Canada's first shelter for abused women, to show that while the technology has changed, the problem of abuse hasn't.
Mimicking the smartphone "reveal" commercials we see so often, wherein companies unveil their new smartphone tech, the ad subverts audience expectations for such ads to show just how much control a smartphone can give an abuser, as well as how that control can make it even harder for women to seek help from facilities like Interval House.
The spot also features a cameo by my GF Hillary Pitcher.
Posted June 13, 2013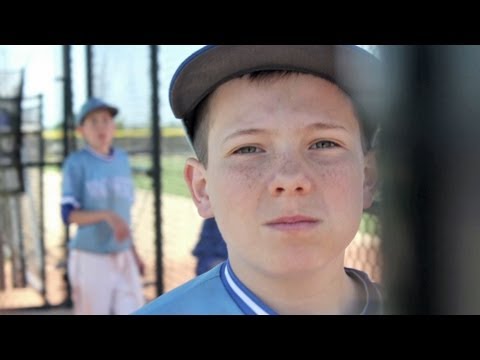 Last night 13-year-old Nick LeGrande threw out the first pitch at the Yankees-Athletics game in Oakland from 1,800 miles away in his hometown of Kansas City, Mo. This was the first telerobotic pitch in MLB history.
Nick is just like any young baseball fan. He plays Little League. His bedroom is covered in pennants and posters. And he dreams of making  it to the majors. This all changed when he was diagnosed with aplastic anemia, a life-threatening blood disorder that has taken him away from his friends and from the game he loves. Until last night.
Google partnered with agency Venables Bell & Partners and tech partner Deeplocal to enable Nick to make the pitch. Arts & Sciences director Todd Krolczyk created a film telling Nick's story, and documented the event live as it unfolded in Kansas City and Oakland. The piece was cut by Arcade editors Dean Miyahira and Kim Bica.
Posted May 21, 2013
How sweet would your own custom 3D sugar cubes be? (pun intended).
The Sugar Lab takes simple white sugar as its base material to print delicate 3D structures that can be eaten on their own, dropped into coffee or used as a decorative topper for cakes, cupcakes, pies, you name it.
The company, founded by married couple Kyle and Liz, started out when they wanted to make their friend a birthday cake but didn't have an oven. They began to experiment with printing with sugar, until they finally discovered the secret formula to making complex geometric shapes from the sweet stuff. Scooped from Mashable.
Posted December 6, 2012

Vancouver Whitecaps FC fans' tweets make a Kia Rio "cheer".
Creative agency Innocean Worldwide Canada and Thinkingbox, an alternative media studio, partnered in an experimental and interactive campaign that engaged Vancouver Whitecaps FC fans to interact with the Kia Rio.
On game days when Whitecaps' fans tweeted with the hash tag #kiacheerwcf, it would trigger the Kia Rio to "cheer" in a series of lights, sound effects and music tracks that were custom built into the car. The experience was further heightened by animations that occurred simultaneously on two 80" monitors.
Posted September 13, 2012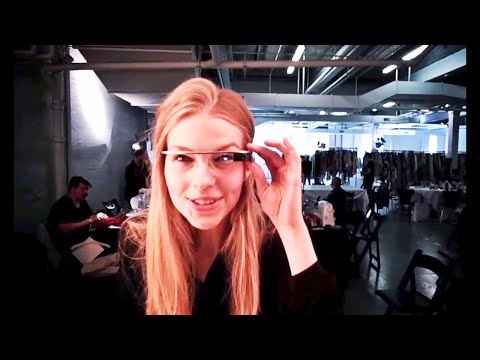 Google Glass – very cool.
Experience Diane von Furstenberg's NY Fashion Week show through the eyes of the people who put it on.
Greenpoint Pictures' Hudson Dusters directed the film. It was edited at Greenpoint too (must have been a lot of footage).
keep looking »