Canada
Posted September 28, 2015

The super blood moon is so yesterday…
SYLVANIA SilverStar® zXe are premium automotive headlights that are whiter and crisper than basic bulbs. The creative idea behind the new campaign for SYLVANIA was to show off the beauty of these premium, white headlights against the backdrop of the most majestic and beautiful light show on earth: the Northern Lights.
SYLVANIA partnered with Toronto-based advertising agency FEAST INTERACTIVE to create a TV ad that tells the story of a group of young Canadians on an adventurous nighttime road trip in search of the Aurora Borealis and its magnificent lights.
The idea was a few years in the making. After their successful 2013 campaign called "Night Drift," featuring raw and gritty race cars drifting in an empty parking lot lit by the vehicles' own SYLVANIA zXe headlights, the creative team at FEAST envisioned something bigger for the brand. To pull it off, FEAST partnered once again with Revolver Films and director Ante Kovac, who brought a truly contemporary tone to this latest piece.
"We really wanted to capture the beauty that comes from lighting your drive with these headlights," said Rob Vena, Creative Director at FEAST. "Whitehorse was the perfect location for this. Not only is it one of the greatest places in the world to view the Northern Lights, but the beautiful landscapes and lack of light pollution really allowed the headlights be the star of the show. Ninety-five per cent of what you see in the commercial was lit with SYLVANIA zXe headlights as our only light source."
Posted September 22, 2015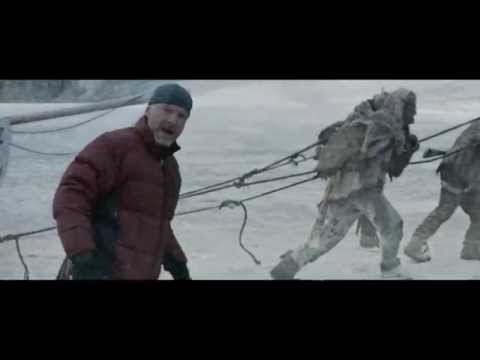 Hudson's Bay Company History Foundation 
celebrates Canada – The Country of Adventurers – with a new television narratives. Survivorman Les Stroud tells the story of Dr. John Rae in first installment of the campaign that sees modern-day adventurers bring the past to life.
This fall, the HBC History Foundation, established by Canada's iconic Hudson's Bay Company, will launch a new series of historical narratives that tell the story of Canada's adventurous past. The History Foundation, whose mission is to advance the knowledge of and interest in Canadian history, created the series to celebrate the remarkable achievements of some the nation's greatest adventurers and explorers.
The first spot, which aired during Canada's broadcast of the Emmy Awards on Sunday night, is posted above.
The campaign was created by Toronto-based Red Urban, directed by Untitled Films' David Tennant, and edited by Mark Paiva at Saints Editorial. Special Effects were handled by Alter Ego, Toronto.
Posted September 22, 2015

Matchstick is tickled pink to be Crayola Canada's new social AOR
Matchstick is pleased to announce that it has been named Crayola Canada's social media agency of record. The Toronto-based social media marketing agency will be responsible for helping Crayola establish a Canadian presence in social media. Matchstick will support Crayola's Canadian social initiatives to connect the brand with Canadian consumers and educators.
Matchstick will help Crayola Canada to create a sense of community and cultivate strong relationships by developing authenticity, while highlighting Crayola's family of products and its brand in a relevant way. Matchstick will also help Crayola celebrate the many colourful aspects that make Canadians and Canada unique.
To-date, Matchstick has been helping Crayola develop its Canadian voice on Facebook by mining the deep well of brand stories that have made Crayola the number one crayon company in the world since 1903. Matchstick creates original content and adapts existing content to engage Canadian parents and teachers. The Crayola Canada Facebook page has several areas of focus, including themes such as "Colours of Canada" and "Colour with a 'U'. It has included content targeted towards parents, such as stories celebrating young artists, and Crayola nostalgia, and content designed to be a resource for teachers, including back-to-school lesson plans and go-to guides for art-infused learning.
Posted June 8, 2015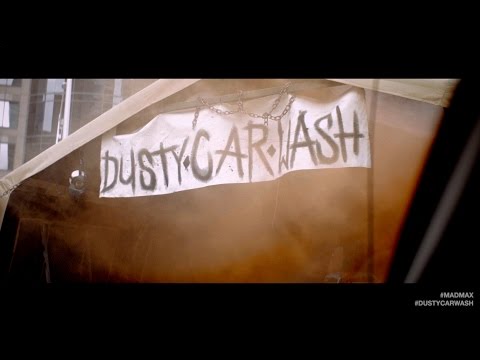 Lowe Roche announced today that it will relocate to Toronto's Liberty Village in the summer of 2015. After the better part of a decade at the corner of Queen Street and Beverly in Toronto's Fashion District, Lowe Roche is working in a temporary location in Liberty Village before permanently moving the agency to a newly constructed office space at 219 Dufferin Street.
Occupying space inside a former 1870s GE manufacturing plant, the unique office will maintain the warehouse's architectural integrity with open ceilings, visible supporting beams and a 30-foot clerestory. Working with Toronto-based architecture firm Bartlett & Associates, Lowe Roche will boast a one-of-a-kind, park-like environment, complete with trees, plants, natural wood floors and an abundance of outside light.
The relocation comes on the heels of recent notable projects, including a one-of-a-kind stunt for Warner Bros. Canada's theater release of Mad Max: Fury Road (posted above).
Posted June 8, 2015

Okanagan Spring Brewery is launching its new Hefeweizen Pack today. This handy 12-bottle pack contains three delicious flavours: Okanagan Spring Sonder Hefe, Okanagan Spring Ginger Hefe and Okanagan Spring Lime Hefe. To support the launch of the brand new pack, Toronto-based creative shop Open and Okanagan Spring have set in motion a multimedia campaign comprising of out-of-home, radio and digital components.
Open was involved from the very beginning of this project. The agency began by developing names for the new beers – Sonder being a play on the German word besondere, meaning "special". Next, they looked at pack design and finally, the rollout of a fun multimedia campaign featuring a three-handed man. The overarching thought, that with the Hefeweizen Pack containing three flavours, you'll wish you had three hands.
"These are three delicious new beers for Okanagan Spring, and you can't pick one over the other…who else than a three- handed man to get the point across?" says Open's Martin Beauvais. "It was a fun campaign to develop, elements like our three-handed cursor that appears when users roll over one of our Hefeweizen Pack banners, really highlight the versatility of this idea."
Posted May 27, 2015

Subaru Canada, Inc. (SCI) is pleased to name Red Urban as its advertising agency of record. After an extensive six-month creative account review and search, a decision was reached: Red Urban won the account and was selected from a competition that included 14 of the very best agencies from across Canada. Red Urban will handle national brand advertising across all channels and dealer marketing content development for Ontario as well as the Western and Atlantic regions.

"After an intensive RFP (request for proposal) process, we selected Red Urban because it is a unique creative agency with a depth of current and relevant category experience unmatched in the industry," said Ted Lalka, vice president of marketing and product planning. "Our decision to select Red Urban was based on their fit with our Subaru brand as well as the work they've already delivered for us nationally on the brand and on the retail sales level."

Red Urban first began working with Subaru Canada in January 2015, and has developed multiple original, national campaigns to date. A spot from the agency's recent campaign for the BRZ is posted above.

Read more.
Posted May 27, 2015

Canadians know that making food delicious is all in the details. That's why Johnsonville, the biggest sausage brand in the world, is deepening its connection with Canadians through a new campaign that's celebrating its rich history as an experienced, successful and the most authentic purveyor of quality sausages.
Created in partnership with Cramer-Krasselt, Toronto-based Matchstick and Braque, which adapted the campaign for French Canada, Johnsonville's campaign aims to surprise and delight Canadian consumers through a number of touchpoints.
The campaign also includes a significant social media component, which was developed by Toronto-based Matchstick, that's being brought to life on platforms, including Facebook, Twitter, Pinterest and Johnsonville's mobile-optimized website, which will launch at the end of June. It's sharing content that, while telling the Johnsonville story, uses four other key storytelling themes — the unique flavour of Johnsonville, the backyard experience, the big game at home and a multicultural feast — to promote things like recipe inspirations and barbecue tips.

Read more.
Posted May 26, 2015
Toronto design consultancy Sovereign State is hosting an advertising ping pong tournament at SPiN on Thursday, June 18th. On top of it being a tournament, Sovereign State's sister company State Goods will also be launching its VERSUS Pan Am Games prints, in collaboration with Toronto based artists and illustrators. Their will also be battling DJs, to set the tone for the night's competition and SPiN bartenders will create duelling cocktails, in search of a crowd favourite. All proceeds from the night will go to The Remix Project.
Posted May 6, 2015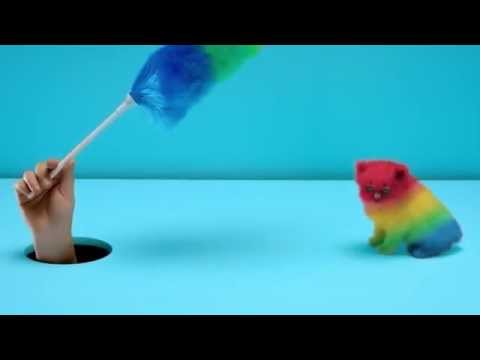 Ah, happiness. Who doesn't like being happy?! Koodo Mobile has launched its new brand platform and integrated campaign, "Choose Happy," created by Toronto-based Camp Jefferson. It's vibrant, fun and bursting with happiness. There's so much to make you smile. In fact, I've watched the popsicle vid (above) about 5 times today. It puts big smile on my face.
The Canadian telco's new direction stems from a key insight at the heart of the brand's business: Koodo customers are happy. The new platform is currently being brought to life, colourfully and exuberantly, across a ton of touch points. Koodo worked with a diverse network of illustrators, animators, designers, artists and directors to create a massive convergence of eclectic, creative, inspirational content, akin to the creativity of the Internet, and geared towards making people happy. The content includes things like an animated loop of a robot slipping on a banana peel, images of smiling popsicles, and dogs that turn into bunnies. It's often accompanied by cheerful observations, like "happiness is no hidden fees," and "happiness is perfect parallel parking when everyone's watching."
Posted April 30, 2015

Meet Toronto's newest shop – Camp Jefferson.
The international communication network Vision7 announces the launch of its newest agency Camp Jefferson. The new full-service creative agency is purpose-built for today's evolving and demanding communication environment.
The name is a reference to the shop's Jefferson Ave. offices in Toronto's Liberty Village.
"The launch of Camp Jefferson is very exciting. Our mandate with clients has evolved and our growth over the recent months has resulted in the addition of new staff and capabilities. The marketing community will get its first tour of Camp Jefferson when they see the work that hits the market this Spring and Summer," says Peter Bolt, SVP, Managing Partner of the new agency.
Camp Jefferson builds upon the staff and clients of DARE Toronto, including Coca-Cola, NHL, Great West Life Co., KAO Brands, Penguin Books, and Side Launch Brewery. The addition of Koodo Mobile will fill out the starting roster for the new agency.
keep looking »