Canada
Posted January 18, 2016

The Garden is pleased to announce that Dic Dickerson has joined the team as Managing Director.
Bringing over a decade of integrated leadership experience working on both agency and client-side, Dickerson provides Toronto-based creative company The Garden with a great range of category experience across a number of segments. His most notable work includes re-launching the Corona brand in Canada and overseeing multiple Canadian product launches for both Nissan and Audi. Most recently, Dic led SVEDKA towards their goal of becoming the number one imported vodka brand in the US, while simultaneously being recognized as the number two spirits brand on social media globally.
The addition of Dickerson is part of a period of significant growth for The Garden, which, after less than a year in business, has added several new clients, including IZ Fashion, WIRELESSWAVE, Tbooth Wireless, Standard Innovation, The United Way and the Detour Coffee Company. Dickerson has been busy since joining the agency, contributing to acquiring their newest client win, Shiny Apple Cider, as well as helping to lead a project for the Scene loyalty program.
Posted January 12, 2016

Sam McLaren has joined Toronto-based Fort York VFX as Executive Producer.
McLaren is a creative executive producer with an eye for telling multi-faceted stories. She also knows the Canadian TV commercial industry inside and out. Prior to her move into the world of VFX, McLaren spent many years in the world of commercial editing and was an Executive Producer at Panic & Bob Editing. Over her 13 years at Panic & Bob she worked with a number of talented Canadian commercial editors on projects for brands including Ikea, Budweiser, Alexander Keiths, Ford, TD, CIBC and Canadian Tire.
Her commercial production work has won numerous awards, including a Gold Lion at Cannes for the Perlorian Brothers-directed "Prison Visitor" spot for VIM, and most recently a Silver Health Lion for Sick Kids' "Better Tomorrows," directed by Mark Zibert. She has collaborated on a great number of Super Bowl spots over the years out of DDB Chicago, many of which topped the USA Today Ad Meter poll, including BudLight's "Magic Fridge" and Joe Pytka's Budweiser commercials featuring the iconic Budweiser Clydesdales and Dalmatians.
McLaren's understanding of production and post lends itself well to her collaborative approach, which focuses on how to best meet the needs of the agency, production company and post production company.
Posted October 28, 2015

Toronto-based advertising agency Rain 43 has been riding a wave of momentum culminating with the promotion of Laura Davis-Saville to Vice President, Director of Strategic Planning and the hiring of Shawna Dressler as HR and Operations Director. 
Davis-Saville's promotion follows a period of significant growth at Rain 43, in which the agency added a number new clients, including Homewood Health, Sentry Investments and the Independent Energy System Operator – including the former Ontario Power Authority's saveONenergy brand -, and doubled its staff from 22 to 50 in just six months. In her new role as Vice President, Director of Strategic Planning, Davis-Saville will be responsible for strategic oversight of all agency clients, as well as new business opportunities
The addition of Shawna Dressler to Rain 43 is another move that hearkens to the growth the agency has been experiencing. Dressler joins Rain 43 from Zulu Alpha Kilo, where she worked in recruitment and talent management. She is currently working on putting together an HR and culture plan that will help propel Rain 43 into a strong position for future growth.   
Posted October 20, 2015

Cummins & Partners Canada is pleased to announce that Troy McGuinness and Cam Boyd have joined the agency as partners and Executive Creative Directors. Well regarded in the industry, and known for their leadership and mentorship, Boyd and McGuinness bring a fine creative pedigree to the agency.
Between the two of them, Boyd and McGuinness have created a portfolio of award-winning work across a number of disciplines and categories at major Canadian agencies like TRAFFIK, MacLaren McCann, Taxi2, Leo Burnett and Publicis. They know how to do big mass campaigns, but also understand how media and non-traditional elements play into campaigns as well, having done a lot of guerrilla, digital and social media work. As budgets continue to become constrained, the duo have a talent for getting clients the best creative bang for their buck. Their first day on the job will be October 28.
Pictured above (left to right):
Troy McGuinness – Executive Creative Director, Partner
Dave Carey – President and Partner
Cheryl Gosling – Partner, VP Client Services
Cam Boyd – Executive Creative Director, Partner
Posted October 19, 2015
Vapor Music Launches Fifth Kid Records, EP for East of Avenue, and New Music Video, "Army of One"
After 11 years of success in the advertising industry working on campaigns for brands including Dove, Samsung, Ford, Hyundai, McDonald's, WWF, Coca Cola, Walmart, and Toyota, Vapor Music has expanded, opening its own record label called Fifth Kid Records. The label grew out of the success of the song "Paper Planes," a single created by Toronto-based duo East of Avenue, made famous for its creation for a recent holiday campaign for Walmart Canada.
Having executed countless synch placements over the years both for well-known and indie artists, it was a natural progressive step for Vapor to start representing artists on an exclusive basis through Fifth Kid Records.
To launch the label, Serlin and Vapor partnered with Fontana North Distribution and Maple Music Recordings, which handles publicity and promotion, and worked with the Toronto-based office of advertising agency LG2 and LG2 Boutique in Montreal to develop the branding and design. Working with East of Avenue is the newly-minted label's immediate focus, though it's looking ahead at other artists without being beholden to any style of music provided it's of a high quality.
Posted October 19, 2015
The HBC History Foundation is enlisting Man in Motion hero Rick Hansen to celebrate the explorer and surveyor David Thompson in its second Country of Adventurers history segment.
Thompson became one of the most pioneering geographers in Canada. No matter where he traveled, he would mark down the latitude and longitude, temperature and geographical characteristics. Ultimately, he mapped almost half of North America between the 46th and 60th parallels, from the St. Lawrence and Great Lakes all the way to the Pacific. His work was so accurate that it remained the basis of all maps of the west for almost a century.
The HBC History Foundation created The Country of Adventurers series of historical narratives to share the stories of Canada's adventurous past. The campaign was created by Toronto-based Red Urban, directed by Untitled Films' David Tennant, and edited by Mark Paiva at Saints Editorial. Special Effects were handled by Alter Ego, Toronto.
Posted September 28, 2015

The super blood moon is so yesterday…
SYLVANIA SilverStar® zXe are premium automotive headlights that are whiter and crisper than basic bulbs. The creative idea behind the new campaign for SYLVANIA was to show off the beauty of these premium, white headlights against the backdrop of the most majestic and beautiful light show on earth: the Northern Lights.
SYLVANIA partnered with Toronto-based advertising agency FEAST INTERACTIVE to create a TV ad that tells the story of a group of young Canadians on an adventurous nighttime road trip in search of the Aurora Borealis and its magnificent lights.
The idea was a few years in the making. After their successful 2013 campaign called "Night Drift," featuring raw and gritty race cars drifting in an empty parking lot lit by the vehicles' own SYLVANIA zXe headlights, the creative team at FEAST envisioned something bigger for the brand. To pull it off, FEAST partnered once again with Revolver Films and director Ante Kovac, who brought a truly contemporary tone to this latest piece.
"We really wanted to capture the beauty that comes from lighting your drive with these headlights," said Rob Vena, Creative Director at FEAST. "Whitehorse was the perfect location for this. Not only is it one of the greatest places in the world to view the Northern Lights, but the beautiful landscapes and lack of light pollution really allowed the headlights be the star of the show. Ninety-five per cent of what you see in the commercial was lit with SYLVANIA zXe headlights as our only light source."
Posted September 22, 2015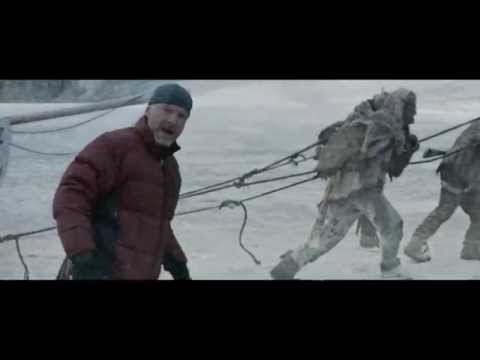 Hudson's Bay Company History Foundation 
celebrates Canada – The Country of Adventurers – with a new television narratives. Survivorman Les Stroud tells the story of Dr. John Rae in first installment of the campaign that sees modern-day adventurers bring the past to life.
This fall, the HBC History Foundation, established by Canada's iconic Hudson's Bay Company, will launch a new series of historical narratives that tell the story of Canada's adventurous past. The History Foundation, whose mission is to advance the knowledge of and interest in Canadian history, created the series to celebrate the remarkable achievements of some the nation's greatest adventurers and explorers.
The first spot, which aired during Canada's broadcast of the Emmy Awards on Sunday night, is posted above.
The campaign was created by Toronto-based Red Urban, directed by Untitled Films' David Tennant, and edited by Mark Paiva at Saints Editorial. Special Effects were handled by Alter Ego, Toronto.
Posted September 22, 2015

Matchstick is tickled pink to be Crayola Canada's new social AOR
Matchstick is pleased to announce that it has been named Crayola Canada's social media agency of record. The Toronto-based social media marketing agency will be responsible for helping Crayola establish a Canadian presence in social media. Matchstick will support Crayola's Canadian social initiatives to connect the brand with Canadian consumers and educators.
Matchstick will help Crayola Canada to create a sense of community and cultivate strong relationships by developing authenticity, while highlighting Crayola's family of products and its brand in a relevant way. Matchstick will also help Crayola celebrate the many colourful aspects that make Canadians and Canada unique.
To-date, Matchstick has been helping Crayola develop its Canadian voice on Facebook by mining the deep well of brand stories that have made Crayola the number one crayon company in the world since 1903. Matchstick creates original content and adapts existing content to engage Canadian parents and teachers. The Crayola Canada Facebook page has several areas of focus, including themes such as "Colours of Canada" and "Colour with a 'U'. It has included content targeted towards parents, such as stories celebrating young artists, and Crayola nostalgia, and content designed to be a resource for teachers, including back-to-school lesson plans and go-to guides for art-infused learning.
Posted June 8, 2015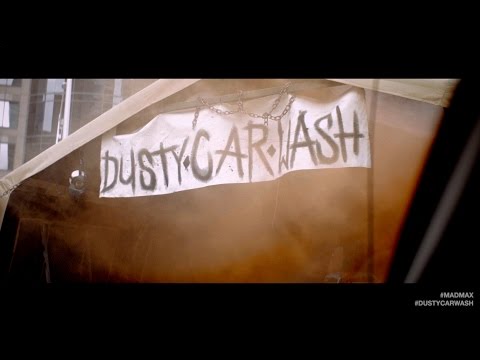 Lowe Roche announced today that it will relocate to Toronto's Liberty Village in the summer of 2015. After the better part of a decade at the corner of Queen Street and Beverly in Toronto's Fashion District, Lowe Roche is working in a temporary location in Liberty Village before permanently moving the agency to a newly constructed office space at 219 Dufferin Street.
Occupying space inside a former 1870s GE manufacturing plant, the unique office will maintain the warehouse's architectural integrity with open ceilings, visible supporting beams and a 30-foot clerestory. Working with Toronto-based architecture firm Bartlett & Associates, Lowe Roche will boast a one-of-a-kind, park-like environment, complete with trees, plants, natural wood floors and an abundance of outside light.
The relocation comes on the heels of recent notable projects, including a one-of-a-kind stunt for Warner Bros. Canada's theater release of Mad Max: Fury Road (posted above).
keep looking »