Canada
Posted November 13, 2013
Next Wednesday night, November 20th, The Advertising & Design Club of Canada is hosting a night with hybrid production company B-Reel. Co-founders, Pelle Nilson and Petter Westlund will talk about creativity, ideas and how their unique Swedish perspective has made them one of the most well regarded creative companies today. Get more info here.
Tickets are cheap & you can get them here.
Posted November 7, 2013
Meet Someplace Nice, a new boutique Toronto-based production company launched by Chilo Fletcher (left) and Estelle Weir (right).
Specializing in broadcast and digital production, the shop represents a diverse roster of established and up-and-coming talents, and has forged partnerships with digital and post outfits in order to offer clients a full-service experience tailored to integrated campaigns.
Posted November 6, 2013
People who work in advertising in Canada drink – a lot. And we watch more porn than the average Canadian, but not that much porn.
Lowe Roche has created this video all about ad people and their habits – we love stuff about us, don't we?
The video was created for last night's Strategy Agency of the Year awards, hosted by Toronto-based Strategy Magazine.
Posted September 10, 2013
Toronto-based Revolver Films announces its company re-launch and celebration of its 30th anniversary with a party during the Toronto International Film Festival (TIFF) on September 11.
Revolver, founded by director Don Allan, is credited with being one of the first music video production companies in the world. Revolver went on to produce groundbreaking videos for the likes of Canadian icons such as Rush, The Tragically Hip and Leonard Cohen and later, made its mark internationally with videos for artists such as David Bowie, The White Stripes, and Christina Aguilera.
Revolver is marking three decades in the film industry with a refreshed roster – including Believe Media and music video luminary Floria Sigismondi – and the addition of Executive Producer/Partner Luc Frappier, Executive Producer Richard Cureton and a new focus on producing commercials, long-form content and feature films, in addition to music videos.
Posted August 12, 2013
Blammo Worldwide has added five people to their Toronto office. Four new creatives and a new account person have joined the creative shop to manage new and existing business.
The new hires are as follows: Nicole Brown, Account Director; Mike Richardson, Creative; Oliver Brooks, Creative; Vanessa Heber, Creative; Victoria Sturgess, Creative.
Posted June 25, 2013
Here's a nice stunt just in time for Canada Day (this coming Monday). Rethink and Molson Canadian's "The Beer Fridge" that brings back the "I am Canadian" tagline in the form of a hashtag.
The spot, directed Jonty Toosey of Partners Film, features a beer fridge fully stocked with Molson Canadian which was placed in a number of European cities. The catch – not everyone can open it. It can only be opened by scanning a Canadian passport. A 30-second version of the ad aired during game six of the Stanley Cup playoffs.
Posted May 31, 2013

Last night was the 2013 Marketing Awards at Toronto's beautiful event space, The Carlu.
Held annually by Marketing Magazine, this year was the 91st instalment, and is one of Canada's most coveted and respected industry honour. In 2012, they made some big changes to the show, bringing it to modern times by merging in the Digital Marketing Awards into the show and partnering with the Association of Canadian Advertisers to bring back the prestigious Gold Medal Award.
Grey Canada's amazing Facebook app for the Missing Children's Society of Canada (below) picked up two golds.Read more. A full list of winners is posted here.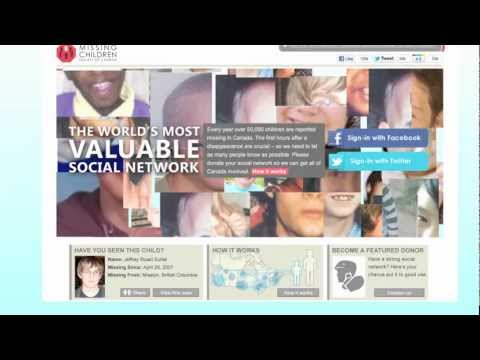 Posted May 16, 2013
Untitled Films is pleased to announce that director Drew Lightfoot has joined their roster for Canadian representation.
Drew has worked the world over shooting commercials, TV-shows and feature films as a stop-motion animator. In his role as lead animator of Tim Burton's stop-motion feature film, The Corpse Bride, Drew realized there was a vast world beyond animation. After producing mere minutes after months of animating, he decided he was ready for the live action realm.
Posted April 24, 2013
Evergreen Chooses Open as Advertising AOR
Evergreen, a national organization that make cities more livable, has chosen creative agency Open as its Advertising Agency of Record. Open will be working with the organization on multiple fronts, from branding, marketing and advertising, to promoting their community events.
Posted April 17, 2013
I'm a sucker for a great visual TV spot. So I'm happy to hear that my friends over at Holiday Films have signed director Robert Logevall.
Robert is an amazing visual storyteller, whether a lush cinematic odyssey or a subtle yet hilarious comedy; he is a master of his craft. Highly memorable commercials and campaigns fill his reel for clients such as Volkswagen, Fiat, Lexus, Michelob, Tommy Hilfiger, Ford, HSBC, Visa, Chrysler, Verizon, Jackson Triggs, Land Rover, Southwest Airlines and Toyota.
keep looking »