Social Media
Posted March 4, 2014
Softsoap has launched a Flu Tracker – a new online resource to help consumers stay healthy this flu season.
The interactive website enables Canadians to stay one step ahead of the bug by monitoring  flu mentions across the country, right down to their own neighbourhoods. Designed as a one-stop online resource centre for combatting infectious disease, Flu Tracker uses flu facts, Twitter metadata and Google maps, to provide Canadians with information that will help them stay healthy this winter.
Posted November 27, 2013

There's an official Glossy Burger at Harvey's. It has extra pickles and hot peppers on it. Yum.
At MyHarveysCopyright.com, created by BBDO Toronto, Canadians can register their favourite burger for a Harvey's Copyright for rewards from the brand – like a 10% or 20% off coupon.
"Copyright your burger before somebody else does!" This is the message Harvey's launched yesterday with its program that allows Canadians to register their unique burger combinations online with the world's first ever burger barrister, Morley Gunn of Gunn & Associates.
Posted November 25, 2013
YouShouldTotallyMeet, the Facebook app developed by four Toronto friends that lets you play match-maker by hooking people in your network of friends, is going mobile. To get the app mobile they have launched an Indiegogo campaign to raise $25,000.
They also have a great new partner on their team, Ed Lum, the co-founder of Lavalife. And take a look the contribution perks. A $1000 includes a night out with my friend Anne Ngo, one of the app's founders. Anne is super smart and fun (also crazy good looking). Go ahead, donate a grand.
Get the full scoop here.
Posted September 10, 2013
Colgate-Palmolive and Toronto-based UNION team up to remove food, social embarrassment.
UNION and Colgate-Palmolive have launched a Twitter-based campaign called, "There's Something In Your Tweet," to support the introduction of the new Colgate* Slim SoftTM/MC toothbrush in Canada.
The campaign includes a first-of-its-kind service that puts Twitter to a completely new use: anonymously alerting people to food stuck in their teeth, sparing friends the embarrassment of pointing it out themselves.
Posted August 22, 2013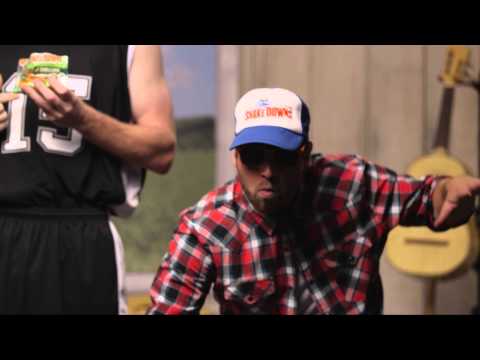 Proximity Canada and Bolthouse Farms have just wrapped a two week shoot during which they created more than 80 online videos for Shakedowns, baby carrots that consumers season themselves by shaking the packaging. Each video was created to be sent via social media to a specific consumer that had posted online about a food craving.
Targeting people who are actively trying to balance their lifestyle, Proximity sought out influencers tweeting or posting on Facebook about food cravings and sent them a custom-made video. Former Toronto Raptor, Matt Bonner, who now plays for the San Antonio Spurs, is featured in some of the videos, along with Ryan Malcolm, singer and Canadian Idol winner. The two are actually friends in real life.
Here are two of the vids (my fav is the one at the bottom of this post). You Can see more of the ones I like here and all of them are on Bolthouse's YouTube channel.
Thanks to Proximity's Jon Finkelstein for the scoop. Much of the info here is scooped from Marketing.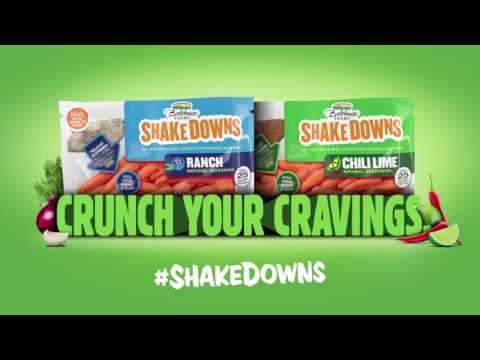 Posted June 28, 2013

Yep, this is worth a trip to Taiwan for. Or when is Nespresso coming out with a similar attachment for their machines?
Let's Cafe, Taiwanese-based coffee kiosks, have enabled consumers to upload a pic of themselves to their machines and for it to be "printed" on their coffee. Cool.
Scooped from My Modern Metropolis.
Scooped from My Modern Metropolis.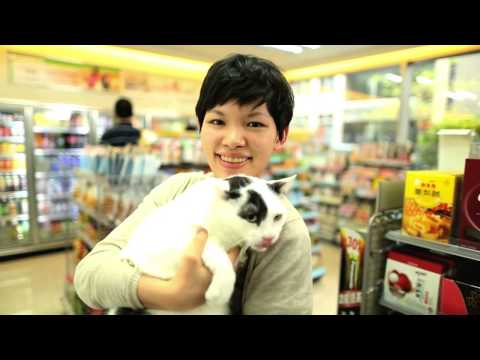 Posted June 12, 2013
Interval House asks Canadians to take a second to buy a second.
Every second in Canada an act of violence against women occurs. Interval House, Canada's first centre for abused women and children (now celebrating its 40th year) and UNION are bringing this staggering statistic to life, with a new project called Every Second Matters. The Facebook connect driven website puts familiar faces on victims of domestic violence, and prompts visitors to take a stand by buying a second of the day, with each second representing the victims of domestic violence.
Posted May 14, 2013
There was a nice play by Smarties last night – posting this great image on their Facebook page in support of the Toronto Maple Leafs. Too bad it didn't help them win game 7. Sigh.
For those of you in the US, Smarties in Canada are like M&M's, but with way better chocolate inside. What the US calls Smarties, we call Rockets. I know, it's crazy.
Posted May 7, 2013
There's a new Facebok app that takes the guess-work out of online dating.
Developed by four Toronto friends in their 30s who work in the Toronto advertising scene, YouShouldTotallyMeet is a new Facebook app that relies on your online network of friends to set you up and find your match.
This simple-to-use app allows users to pair up single friends (who have common interests) over Facebook – a medium where social barriers are easily overcome. This helps friends who run in different social circles meet without awkwardness or pretense. In essence, the app's user becomes an online matchmaker. 
Posted April 30, 2013
Making friends the "old fashioned way" is so passé – at least according to Budweiser Brazil, who's changing up the way we connect with each other with "Buddy Cup," created out of Brazilian agency Africa. The cups are embedded with a chip — when clinked with each other, the two people would become friends on Facebook. The cups will be used during Budweiser events.
Scooped from Creativity.
keep looking »