Social Media
Posted May 6, 2014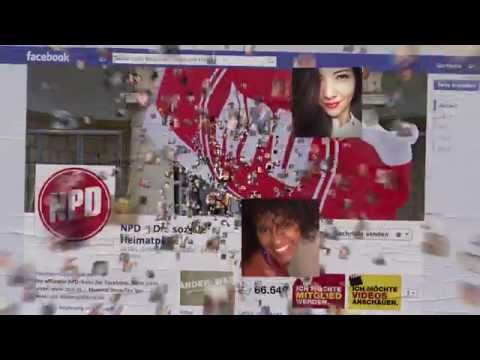 Here's a great German social campaign by Jung Von Matt/Elbe which targeted the Nazi presence in Germany (yes, sadly there still is one).
On International Holocaust Memorial Day, Laut Gegen Nazis, or Loud Against Nazis, encouraged a diverse group of Germans to like the NDP (the country's neo-Nazi party) on Facebook and then swarm the page with positive, anti-racist messages. According to the case study above, more than 100,000 protesters participated in the "Like Attack," and the ensuing coverage generated some 7 million media impressions. Nice work.
Found via AdWeek.
Posted April 11, 2014
Procrastinating? Here's an awesome Friday time waster – Bolthouse Farms' The Food Porn Index.
It seems people hashtag pics of unhealthy food more so than healthy food – no real surprise there. Bolthouse Farms says they created this index to track the health of food on the internet and hope that the site encourages people to post pics of more healthy food. Healthy or unhealthy, the site has some pretty fun elements, like the still from the Donut Zoom above. Take a few minutes and check it out.
Found via Communications Arts.
Posted April 4, 2014
Yum – Librettogram. Anyone who knows pizza in Toronto knows that Pizzeria Libretto has amazing pizza.
UNION realized that Instagram, the social media home to seemingly everyone's food photos, was a natural fit for Libretto and created Librettogram.
Each pizza on Libretto's menu was photographed in all its luscious glory and then cropped into nine separate shots. Uploaded and viewed in Instagram's Grid View, they re-form into individual pizzas. Users can scroll through the entire menu at the flick of a finger. Clicking on each picture brings up a mouth-watering close up as well as a bite-sized piece of information about the quality of the ingredients and the precise attention that go into that specific pizza. By reframing the VPN story into a format and medium our target engages with every day, we were able to deepen customers' appreciation for what Pizzeria Libretto does and strengthen their connection to the restaurant.
Posted April 4, 2014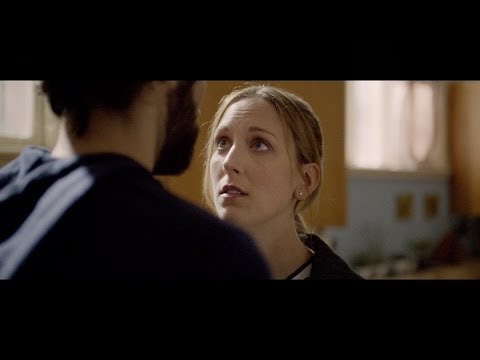 Buying your first home can feel like an experience straight out of a Hollywood film. Digital culture agency Entrinsic has partnered with RBC® to create a campaign worthy of Tinseltown, connecting first-time homebuyers to the financial institution to help make sure their story has a happy ending.
RBC's first-time homebuyer campaign is centred around three movie trailer-style films directed by veteran Hollywood filmmaker Jeremiah Chechik (National Lampoon's Christmas Vacation, Benny & Joon). Produced by Toronto's Revolver Films, each trailer promotes a fictional movie following a couple going through the ups and downs of buying their first home, showcasing just how different the journey can be for everyone—it might feel like an upbeat romantic comedy, an emotional drama, or at times even a horror.
All three YouTube trailers include embedded annotations that drive viewers to RBC's digital properties for first-time homebuyers. Unique tracking codes are included, allowing for adjusting annotations, performance measurement and active learning and optimization throughout the campaign, so RBC can ensure clients have the information and tools they need to navigate through their biggest purchase.
The "Drama" spot is above. See the other two spots and read more about the campaign.
Posted March 31, 2014
Here's a musically-inspired social media campaign for belVita breakfast biscuits.
Tasked with bringing belVita's "#MorningWin" campaign to life digitally for Canadians, the marketing team at Mondelez Canada, with creative agency UNION, enlisted a one-man band to celebrate people's achievements through personalized music videos. Over the course of four days, as tweets poured in with the hashtag #MorningWin, a large volume of songs were written in real-time, performed by the one-man band, and sent back to the tweeters.
A sample tweet and video are posted above. Read more.
Posted March 4, 2014
Softsoap has launched a Flu Tracker – a new online resource to help consumers stay healthy this flu season.
The interactive website enables Canadians to stay one step ahead of the bug by monitoring  flu mentions across the country, right down to their own neighbourhoods. Designed as a one-stop online resource centre for combatting infectious disease, Flu Tracker uses flu facts, Twitter metadata and Google maps, to provide Canadians with information that will help them stay healthy this winter.
Posted November 27, 2013

There's an official Glossy Burger at Harvey's. It has extra pickles and hot peppers on it. Yum.
At MyHarveysCopyright.com, created by BBDO Toronto, Canadians can register their favourite burger for a Harvey's Copyright for rewards from the brand – like a 10% or 20% off coupon.
"Copyright your burger before somebody else does!" This is the message Harvey's launched yesterday with its program that allows Canadians to register their unique burger combinations online with the world's first ever burger barrister, Morley Gunn of Gunn & Associates.
Posted November 25, 2013
YouShouldTotallyMeet, the Facebook app developed by four Toronto friends that lets you play match-maker by hooking people in your network of friends, is going mobile. To get the app mobile they have launched an Indiegogo campaign to raise $25,000.
They also have a great new partner on their team, Ed Lum, the co-founder of Lavalife. And take a look the contribution perks. A $1000 includes a night out with my friend Anne Ngo, one of the app's founders. Anne is super smart and fun (also crazy good looking). Go ahead, donate a grand.
Get the full scoop here.
Posted September 10, 2013
Colgate-Palmolive and Toronto-based UNION team up to remove food, social embarrassment.
UNION and Colgate-Palmolive have launched a Twitter-based campaign called, "There's Something In Your Tweet," to support the introduction of the new Colgate* Slim SoftTM/MC toothbrush in Canada.
The campaign includes a first-of-its-kind service that puts Twitter to a completely new use: anonymously alerting people to food stuck in their teeth, sparing friends the embarrassment of pointing it out themselves.
Posted August 22, 2013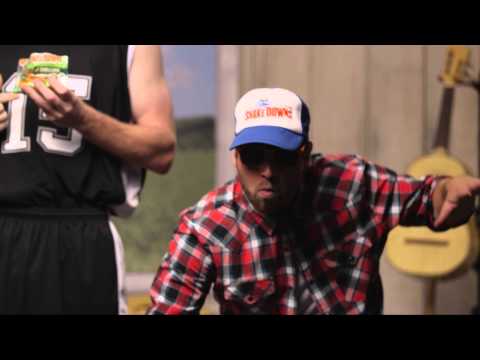 Proximity Canada and Bolthouse Farms have just wrapped a two week shoot during which they created more than 80 online videos for Shakedowns, baby carrots that consumers season themselves by shaking the packaging. Each video was created to be sent via social media to a specific consumer that had posted online about a food craving.
Targeting people who are actively trying to balance their lifestyle, Proximity sought out influencers tweeting or posting on Facebook about food cravings and sent them a custom-made video. Former Toronto Raptor, Matt Bonner, who now plays for the San Antonio Spurs, is featured in some of the videos, along with Ryan Malcolm, singer and Canadian Idol winner. The two are actually friends in real life.
Here are two of the vids (my fav is the one at the bottom of this post). You Can see more of the ones I like here and all of them are on Bolthouse's YouTube channel.
Thanks to Proximity's Jon Finkelstein for the scoop. Much of the info here is scooped from Marketing.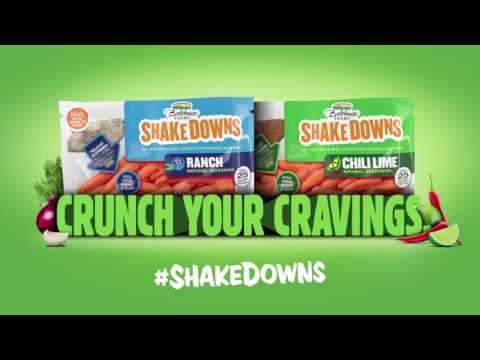 keep looking »