Christmas
Posted December 22, 2015

Back in the 1930s, a classic cola brand popularized Santa's look. What if other brands got there first?
For the holidays, kbs+ Toronto has rebranded Santa. With the help of gifted Canadian artist Sharif Tearaway, they have created a series of 12 Rockwell/Sundblom-style illustrations of the jolly ol man. Sharif, who looks a bit like Santa himself, is also the showcased in a short film to promote the project (posted below). The film is directed by Jon + Torey of OPC.
See more at BrandsOfSanta.com
Full credits.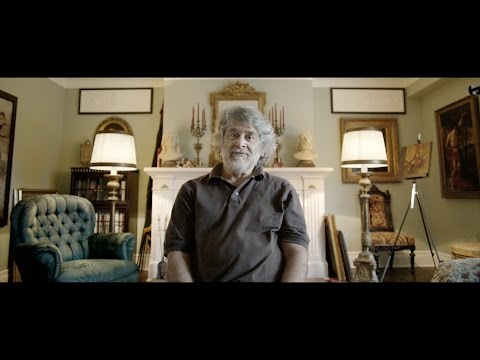 Posted December 20, 2015

I'm just going to leave this right here.
This amazing pretzel and candy corn Yule Log screensaver was created by PES in 2008. The DVD sold out quickly on their website (as it would), but you can still download it here.
Glossy is officially closed until 2016 (hurrah!), and we wish everyone the happiest of holidays and all the best for the New year.
Posted December 7, 2015
The holidays, festive and joyous for most, can bring increased stress and fear to women in abusive relationships. According to numerous studies, domestic violence against women surges during the holiday season, sometimes by as much as 30 percent. One in four women are victims of domestic violence during their lives, says a UN study. And, countless innocent children bare witness to the abuse.
To help illuminate the horrifying realities of violence against women, FCB Toronto teamed with The Ontario Association of Interval & Transition Houses (OAITH), a provincial coalition founded by women's shelter advocates in 1977 and Yellow Brick House, an OAITH member shelter located in the York region area of North of Toronto that provides a safe place for women and children escaping domestic violence, have launched "The Window Project" to raise awareness and generate funds for women and families impacted in Canada.
"The Window Project," centers around a window display at the Untitled & Co store, 438 Queen Street West, in the Fashion District area of Toronto, that will illustrate the grim reality some families face during the holiday season in an elaborate holiday-themed window from Dec. 6-13.
At first glance, holiday shoppers will think they stumbled across a festive window. But upon closer inspection, the scene will depict one where a woman and her family are the victims of domestic violence. Viewers are empowered to stop the violence by making an SMS donation to OAITH. This action immediately stops the abuse in the scene for 60 seconds. By raising awareness, the program aims to bring an end to abuse for good.
Posted November 24, 2015
Yep, here's another Christmas tear-jerker. This time from Spain and created by Leo Burnett Iberia (Madrid) and beautifully animated and directed by againstallodds of Passion Pictures.
This sweet 3-minute film follows Justino, the nightshift worker at a mannequin factory as he spends the nights alone but is able to bring joy to the daytime staff with some office mannequin antics. And who doesn't love mannequin antics?!
This spot is part of an annual tradition in Spain. Since 1812, the Christmas lottery is more of a group affair than other lotteries, as it's traditional for people to share the winnings by buying shared tickets with colleagues, friends and family.
They have also set up an Instagram account for Justino, in case this film just isn't enough. I'm following him.
Enjoy.
Posted November 13, 2015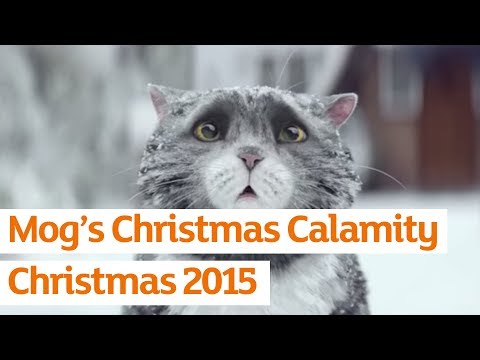 Is it just me, or do the Christmas ads seem to be coming out a bit earlier this year?
Either way, the Brits seem to be leading the pack with another great John Lewis spot (although I do prefer the brand's previous holidays spots to this one) and Sainsbury's introduces us to this amazing tale of Mog the Cat, who is a bit of a jerk and almost ruins Christmas. Well, it's a good thing this family lives in the UK equivalent of Whoville. Agency is AMV/BBDO and there's a making of video, posted below.
Side note: the narration is by Emma Thompson and I'd like her to come here and read me bedtime stories.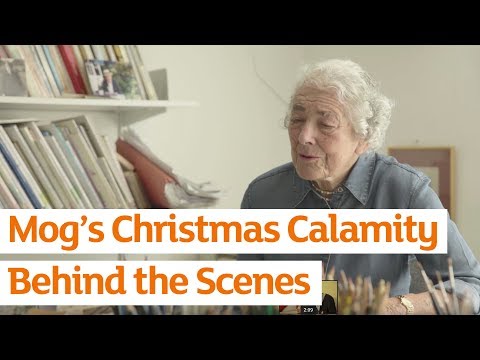 Posted December 23, 2014

Glossy has shut down for 2014 – we actually did a week ago but were too busy "not working" to post.
For my final post of 2014 I'm going to share with you something that I love – kaleidoscopes. The above is created by myLapse and it's of Barcelona. Admittedly, it's not the most festive of films, but something about kaleidoscopes always makes me think of Christmas – to me they look like colourful snowflakes and the interior of vintage Christmas tree bulbs.
Thanks to all who continue to visit and support glossy. We'll be posting again on January 5, 2015.
We wish you a very Merry Christmas and the happiest of New Years.
Posted December 11, 2014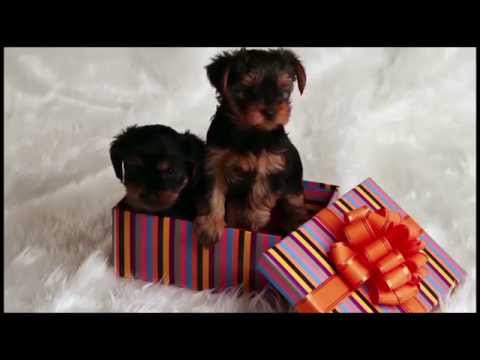 I often joke – "is it a puppy!?" – when opening Christmas presents. I usually do it with very small boxes. Boxes so small that there's no way it's a puppy. Also, I'm highly allergic to dogs – even the hypoallergenic ones. So, you can get the humour.
But pets for Christmas is no laughing matter. Over the holidays animal shelters get filled to capacity with unwanted pets. To bring awareness to this issue, 3MillionDogs.com, the site and companion app whose miission is to make the world a better place for dogs, offers visitors a timely message in a current post and companion video: Think Before You Give a Dog a Home for Christmas.
3MillionDogs is headed up by Geoffrey Roche and his son Alexandre. Geoffrey is the founder of Toronto's Lowe Roche.
Posted December 9, 2014
Nice. Toronto-based School Editing has released its holiday video, and it has NO EDITS!
Super fun. Happy Holidays to you!
Posted December 8, 2014
The song "Paper Planes" has taken off and it's all thanks to Vapor Music and Walmart's Holiday campaign.
Developed by Toronto's Vapor Music, and performed by local artists East of Avenue, the track was created for the retailer's 2014 holiday TV campaign (see below), which features friends and family coming together to celebrate the festive season.
Right off the bat, "Paper Planes" really resonated with TV viewers. They found the tune to be so catchy that Walmart was flooded by calls from fans wondering about the artist behind the song and where they could find the full length track. That led to Vapor music working with East of Avenue to extrapolate "Paper Planes" and make it available in its entirety on both iTunes and Spotify. The song has turned out to be something of a holiday phenomenon. It's already been downloaded over 1600 times in just a few short weeks, and is currently sitting at the number five spot on the singer/songwriter chart on iTunes Canada. A "Paper Planes" music video has also been completed and just launched on YouTube (posted above).
Posted November 6, 2014
John Lewis, adam&eveDDB and Blink director Dougal Wilson have created yet another amazing and heartfelt Christmas ad, set to Tom Odell's cover of John Lennon's Real Love (I like that Tom Odell – especially this remix).
The live action and CG spot, "Monty the Penguin," has put tears in my tea – and I'm ok with that. In fact, I'd feel ripped-off if it didn't. This is the seventh spot Dougal Wilson has directed for the London retailer – other gems include The Long Wait (my fav), The Journey, Never Standing Still, and the stop motion Things Matter.
keep looking »