Christmas
Posted December 23, 2014

Glossy has shut down for 2014 – we actually did a week ago but were too busy "not working" to post.
For my final post of 2014 I'm going to share with you something that I love – kaleidoscopes. The above is created by myLapse and it's of Barcelona. Admittedly, it's not the most festive of films, but something about kaleidoscopes always makes me think of Christmas – to me they look like colourful snowflakes and the interior of vintage Christmas tree bulbs.
Thanks to all who continue to visit and support glossy. We'll be posting again on January 5, 2015.
We wish you a very Merry Christmas and the happiest of New Years.
Posted December 11, 2014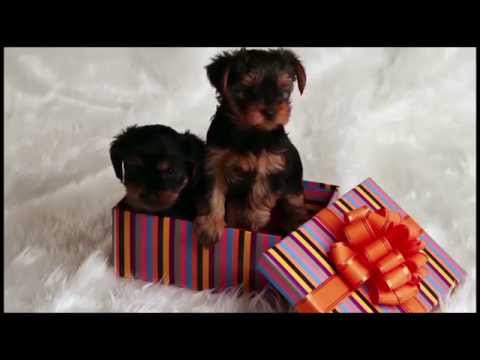 I often joke – "is it a puppy!?" – when opening Christmas presents. I usually do it with very small boxes. Boxes so small that there's no way it's a puppy. Also, I'm highly allergic to dogs – even the hypoallergenic ones. So, you can get the humour.
But pets for Christmas is no laughing matter. Over the holidays animal shelters get filled to capacity with unwanted pets. To bring awareness to this issue, 3MillionDogs.com, the site and companion app whose miission is to make the world a better place for dogs, offers visitors a timely message in a current post and companion video: Think Before You Give a Dog a Home for Christmas.
3MillionDogs is headed up by Geoffrey Roche and his son Alexandre. Geoffrey is the founder of Toronto's Lowe Roche.
Posted December 9, 2014
Nice. Toronto-based School Editing has released its holiday video, and it has NO EDITS!
Super fun. Happy Holidays to you!
Posted December 8, 2014
The song "Paper Planes" has taken off and it's all thanks to Vapor Music and Walmart's Holiday campaign.
Developed by Toronto's Vapor Music, and performed by local artists East of Avenue, the track was created for the retailer's 2014 holiday TV campaign (see below), which features friends and family coming together to celebrate the festive season.
Right off the bat, "Paper Planes" really resonated with TV viewers. They found the tune to be so catchy that Walmart was flooded by calls from fans wondering about the artist behind the song and where they could find the full length track. That led to Vapor music working with East of Avenue to extrapolate "Paper Planes" and make it available in its entirety on both iTunes and Spotify. The song has turned out to be something of a holiday phenomenon. It's already been downloaded over 1600 times in just a few short weeks, and is currently sitting at the number five spot on the singer/songwriter chart on iTunes Canada. A "Paper Planes" music video has also been completed and just launched on YouTube (posted above).
Posted November 6, 2014
John Lewis, adam&eveDDB and Blink director Dougal Wilson have created yet another amazing and heartfelt Christmas ad, set to Tom Odell's cover of John Lennon's Real Love (I like that Tom Odell – especially this remix).
The live action and CG spot, "Monty the Penguin," has put tears in my tea – and I'm ok with that. In fact, I'd feel ripped-off if it didn't. This is the seventh spot Dougal Wilson has directed for the London retailer – other gems include The Long Wait (my fav), The Journey, Never Standing Still, and the stop motion Things Matter.
Posted December 20, 2013
We are officially closing down until the New Year. Hurray!
Thank you to everyone who continues to read, submit and support glossy. You're the best.
Merry Christmas, Happy Holidays and all the best for a healthy and happy 2014 to you and yours.
Posted December 19, 2013
This year instead of giving gifts, Toronto shop Zulu Alpha Kilo is giving you the ability to prove that Santa is real with the Kringl app. It's a new mobile app that lets you create magic with video to bring Santa to life, right in your living room.
The video above explains how it works. Download it here. Nicely done guys.
Posted December 19, 2013
The team at Luckie is going head over heels this holiday season in a giant snowglobe. Above is Chief Creative Officer Brad White, nice pipes (vocal, not muscle) Brad. They are making donations to charity based on views. So go ahead, click and do your share. See more here.
Posted December 18, 2013
Get ready to get your ugly on. Here's Toronto-based creative shop Open's "Christmas Card" – it's the gif that keeps on gifting.
At IWantMeOneOfThose.ca you can see the staff of Open in a series of ugly Christmas sweaters- and they are all for sale for $99.99. All proceeds are going to Windfall, basics for those in need, and Open will match every contribution.
Merry Christmas Open!
Posted December 17, 2013
Watch this. I like it so much I almost forgot that iOS 7 on my iPhone 4 makes me want to throw it against a wall. Almost.
Scooped from Adweek where it's their Ad of the Day.
keep looking »