App
Posted April 25, 2016
The Toronto Silent Film Festival has once again turned to Instagram to promote its 2016 Festival by creating the social platform's first ever Escape Room. In keeping with it's innovative approach, this is the fourth year the TSFF has used Instagram as an awareness tool for the festival.
This year the festival focused on films that were previously thought to have been destroyed or lost. Lost silent films are unique in that other than the films themselves, there are very few records or little visual information that exists about them. It's like they never existed or have been trapped in some forgotten space. That's what led to the insight behind the idea for an Instagram Escape Room.
The escape room is a fully interactive experience where users have to solve clues, find hidden film reels, and unscramble the secret code in order to escape. The entire experience uses a panoramic photo filled with hidden clues and movie props. When the user clicks on any frame, it turns into a POV video where they see themselves searching that area of the room. Each reel contains one letter. Those letters can be combined to create a secret code. There's only one code that opens the door, so you need to find all seven letters to escape.
Red Lion Canada is the creative agency behind the campaign.
Read more and see the past campaigns.
Posted August 24, 2015
Rethink Breast Cancer has taken the hotties from their Your Man Reminder app to Tinder to remind women to give themselves some TLC. That is some Touch, Look and Check.
The latest stunt from the non-profit, created by Toronto's john st., aims to reach a younger generation about the importance of breast awareness by using hot guys (and a gal) to catch their attention. In 2012, Rethink launched the Your Man Reminder app (posted below), which has since been downloaded over 300,000 times, and its launch video has been viewed 7.2 million times.
Women who match with one of the guys on Tinder got a friendly reminder to download the newly upgraded Your Man Reminder app and take some time out of their day for some TLC. In just one week, the campaign has reached over 2000 young women with a unique and personal message. Turns out swiping left can be good for your health.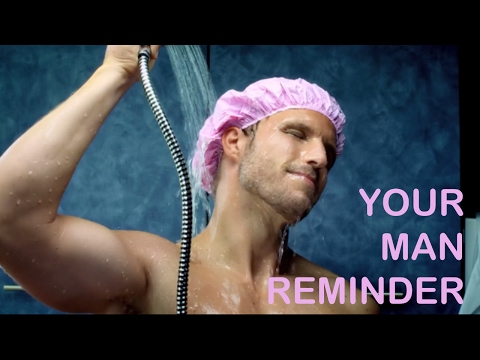 Posted June 24, 2015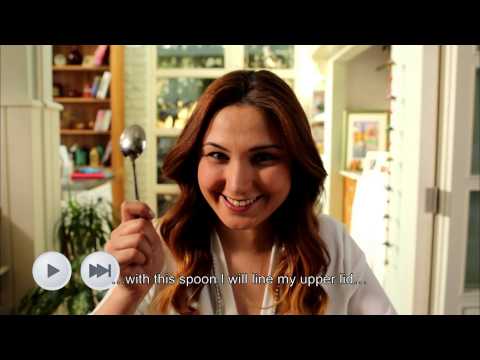 Vodafone's "Red Light Application/Between Us" initiative from WPP's Y&R Istanbul, with support from Mindshare in the region, has won the Media Grand Prix at Cannes.
A whopping fifty percent of Turkish women are subject to domestic violence, according to Istanbul shop Y&R Team Red. So along with client Vodafone Turkey, the agency sought to make the world a safer place for women with the innovative "Red Light" mobile app, which allows them to send a call for help to three contacts with a simple shake of their phones.
But the simplicity of the app wasn't the only cool thing about it. The agency knew that in order for it to be effective, its existence had to be hidden from abusers.So to promote the app to those who need it, the agency introduced it through women-targeted content such as a beauty tutorial from a "famous" blogger. Word also went out through other female "channels" such as lingerie garment labels and waxing strips.
According to the agency, the app was downloaded 6,991 and activated 3,591 times.
Posted September 26, 2014
This year marks the 30th birthday of Toys"R"Us Canada. As the company matures into adulthood, what better time for the brand to pledge a promise to its supporters to remain forever young.
Toronto-based creative agency Open created a film dedicated to the young at heart, be they young, old, or somewhere in between. The message is a playful reminder to never grow up and a shout-out to those who stay playful by doing the things they love. A corresponding Facebook app, called "Never Grow Up", was created to allow users to take the Toys "R" Us oath online. After submitting their own oaths of what they will always do to stay young, a map then shows their location, along with others, to create a cross Canada portrait of the young at heart.
Posted December 19, 2013
This year instead of giving gifts, Toronto shop Zulu Alpha Kilo is giving you the ability to prove that Santa is real with the Kringl app. It's a new mobile app that lets you create magic with video to bring Santa to life, right in your living room.
The video above explains how it works. Download it here. Nicely done guys.
Posted December 10, 2013
Toronto-based creative shop Open has utilized augmented reality to bring Toys"R"Us, Canada's holiday Toy Book to life.
The Toys"R"Us 64-page Toy Book is a magical catalogue filled with this year's hottest toys and gadgets. In fact, it's the biggest and most magical Toy Book ever and it's here to help parents and gift givers find the perfect toy by giving them a ticket into Toys"R"Us' holiday toy town. This year the Toy Book is even more magical as the book's cover comes to life with vibrant animation and sound via the use of augmented reality.
Toronto-based creative agency Open imagined and designed the magical holiday toy town featured on the cover of the book. By utilizing augmented reality technology, a little bit of modern day magic was incorporated into the cover to help bring the holiday toy town to life and show readers how the toys themselves celebrate the holidays.
Posted November 25, 2013
YouShouldTotallyMeet, the Facebook app developed by four Toronto friends that lets you play match-maker by hooking people in your network of friends, is going mobile. To get the app mobile they have launched an Indiegogo campaign to raise $25,000.
They also have a great new partner on their team, Ed Lum, the co-founder of Lavalife. And take a look the contribution perks. A $1000 includes a night out with my friend Anne Ngo, one of the app's founders. Anne is super smart and fun (also crazy good looking). Go ahead, donate a grand.
Get the full scoop here.
Posted October 1, 2013

A new iPhone app wants you to "Think Dirty™" and join in on "30 Days of Dirty".
To promote their official launch, Think Dirty™, a new app that makes personal care shopping much cleaner, has launched 30 Days of Dirty, an inaugural campaign to inform consumers of the potentially toxic ingredients in cosmetics and to raise funds for Breast Cancer Fund.
Available for free download via Apple's App Store, Think Dirty™ is an app that helps consumers understand the ingredients in cosmetic and personal care products in order to avoid potentially toxic ingredients.
A video outlining how the app works is above.
Posted July 11, 2013
Toronto-based agency UNION has created a new online video on behalf of Interval House, Canada's first shelter for abused women, to show that while the technology has changed, the problem of abuse hasn't.
Mimicking the smartphone "reveal" commercials we see so often, wherein companies unveil their new smartphone tech, the ad subverts audience expectations for such ads to show just how much control a smartphone can give an abuser, as well as how that control can make it even harder for women to seek help from facilities like Interval House.
The spot also features a cameo by my GF Hillary Pitcher.
Posted May 7, 2013
There's a new Facebok app that takes the guess-work out of online dating.
Developed by four Toronto friends in their 30s who work in the Toronto advertising scene, YouShouldTotallyMeet is a new Facebook app that relies on your online network of friends to set you up and find your match.
This simple-to-use app allows users to pair up single friends (who have common interests) over Facebook – a medium where social barriers are easily overcome. This helps friends who run in different social circles meet without awkwardness or pretense. In essence, the app's user becomes an online matchmaker. 
keep looking »