Production
Posted May 2, 2016

Bi-coastal music and sound house Squeak E Clean is pleased to announce that Stephanie Gocke has joined its Los Angeles office as Producer.
Gocke is a well-rounded producer with wide-ranging experience not only in music, but in many other facets of the advertising and creative industry. She joins the music shop from Psyop, where she was a VFX/animation producer. Prior to Psyop, she first launched into advertising at Media Arts Lab where she spent five years as a broadcast producer, working on campaigns such as "iPad Is," iPhone "Every Day," and Apple "Intention."
Gocke began her career at boutique public relations agency Media Tonic Communications, developing media strategy for entertainment and lifestyle brands such as Disney, FOX, and Toyota. Her first taste of the music industry came from time spent at musician management company Three Artist Management, which fielded clients such as Henry Rollins, Grandaddy, and The Crystal Method.
Posted January 12, 2016

Two of the country's most respected music companies are teaming up to form a new kind of music agency.
Portland and Los Angeles-based Walker and New York-based Able Baker are merging under the banner We Are Walker (in partnership with boutique audio post company Heard City), a new content and licensing agency that will drive innovation in content creation as well as licensing, original composition, supervision, music strategy, sound design and library services.
Collaborators and competitors for more than 10 years, Walker founder Sara Matarazzo and Able Baker founder Peter Gannon regularly license and create music for highly-regarded brands and filmmakers across feature films, television, commercials, mobile and digital platforms.
In addition to supervising and producing music for Nike, Google, Coca-Cola, Old Spice and director Noah Baumbach, Matarazzo's award-winning Walker has transformed relationships with top musicians and brands into unique projects including a holiday album for Target, a series of 7-inch records for Nike and a comic book with singer-songwriter Daniel Johnston. 
Posted October 26, 2015

Arts & Sciences is pleased to announce the addition of director Matt Lenski to its roster for US representation.
Hallmarks of Lenski's work are the bent-humor and honesty he crafts with well-defined characters along with his strong storytelling and rich aesthetics. His commercial work has included directing for clients like ESPN, EA Sports, Sauza Tequila, & H&R Block.
Lenski has already completed his first project for Arts & Sciences: a new integrated campaign for Smirnoff from 72andSunny that features Silicon Valley's Thomas Middleditch and T.J. Miller, who spontaneously leave the set and take a road trip across the country to go to ComicCon. One of the spots is posted above. View the entire campaign here.
Posted October 19, 2015
Vapor Music Launches Fifth Kid Records, EP for East of Avenue, and New Music Video, "Army of One"
After 11 years of success in the advertising industry working on campaigns for brands including Dove, Samsung, Ford, Hyundai, McDonald's, WWF, Coca Cola, Walmart, and Toyota, Vapor Music has expanded, opening its own record label called Fifth Kid Records. The label grew out of the success of the song "Paper Planes," a single created by Toronto-based duo East of Avenue, made famous for its creation for a recent holiday campaign for Walmart Canada.
Having executed countless synch placements over the years both for well-known and indie artists, it was a natural progressive step for Vapor to start representing artists on an exclusive basis through Fifth Kid Records.
To launch the label, Serlin and Vapor partnered with Fontana North Distribution and Maple Music Recordings, which handles publicity and promotion, and worked with the Toronto-based office of advertising agency LG2 and LG2 Boutique in Montreal to develop the branding and design. Working with East of Avenue is the newly-minted label's immediate focus, though it's looking ahead at other artists without being beholden to any style of music provided it's of a high quality.
Posted October 5, 2015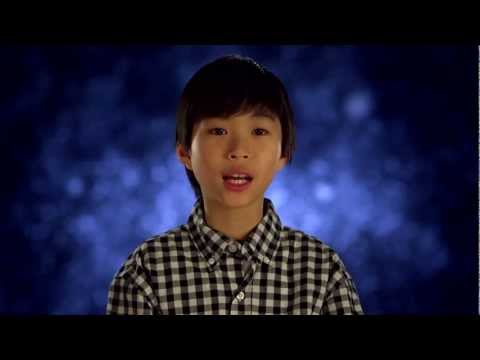 Director and cinematographer Jonathan Yi has joined Greenpoint Pictures for commercial representation. Yi is known for his honest, intimate documentary storytelling and cinematography expertise.
In the commercial space Yi has directed work for clients including Estee Lauder, Wells Fargo, SAP, Mattel, American Express, Nickelodeon, monster.com, Intel and HP. On the technical side, Yi consulted for Canon USA on its 2011 Cinema EOS product line. His promo video for the EOS C300 went viral, helping launch the EOS C300 to quickly become the most popular rental camera in the world within its first year on the market.
Yi's gained much acclaim through his documentary work, directing five installments of the award-winning documentary series "East of Main Street" for HBO (a trailer is above), and the upcoming feature documentary "Mad Tiger," which profiles the colorful, costume-donning Japanese punk band Peelander-Z.
Posted September 29, 2015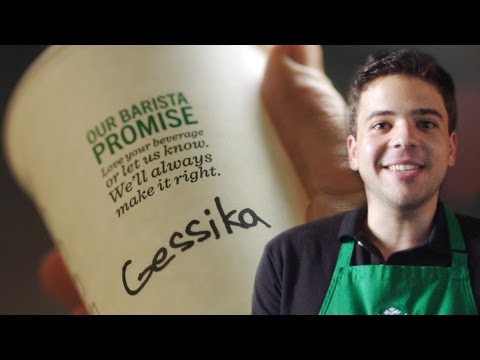 Director T.J. Misny has joined Greenpoint Pictures for commercial film representation.
His comedy shorts, including "Broad City: I Heart New York," featuring Amy Poehler, "Millennial Horror Story," and "Why Starbucks Spells Your Name Wrong" (above), have accumulated over 25 million views on YouTube.
Misny often wears many hats, taking on multiple roles in the production of his film projects, including writing, directing, producing and editing. Since joining Greenpoint Pictures Misny has directed campaigns for Method Soap, GE and New York Post and worked with BBDO and Goodby Silverstein & Partners.
Posted April 6, 2015
The revelatory HBO Documentary Film Going Clear: Scientology and the Prison of Belief, which debuted on the network to a record audience number on Sunday March 29, offers a rare glimpse behind the veil at the Church of Scientology. Before the curtain was lifted, New York-based VFX studio Artjail was enlisted by lauded documentary filmmaker Alex Gibney and Jigsaw Productions to help visualize the overall look he had in mind for his film.
Artjail was involved in working on many important aspects of the documentary. In particular, the studio designed the film's important and impactful opening sequence (above), which drew viewers right into the mysterious inner world of of Scientology by depicting its peculiar "auditing" process. Artjail shot live-action footage and created the type design for the sequence
Using stock footage, CG and 2D elements, Artjail also created the animations for the film's "Myth of Creation" sequence (below), which is narrated by L. Ron Hubbard himself. The animated footage is layered, creating a surreal and bizarre set of images that serve as a visual interpretation of Hubbard's strange, sci-fi explanation for how the world was created.

Read more.


Posted March 23, 2015


New York-based design and visual effects studio Spontaneous is pleased to announce that Aaron King has joined them as creative director.

King is a veteran creative director who has dedicated his career to crafting ideas that move hearts, minds and brands. He prides himself on fostering an environment that produces innovative work, and he's been the driving force behind countless iconic rebrands, promos, main titles and commercials for brands like HBO, Showtime, LIFETIME, Syfy, ESPN, Olay, Citi and BMW.

Read more.
Posted March 2, 2015

New York-based editorial shop BlueRock is pleased to announce that Ben Keller has been promoted to editor.
Keller is a multifaceted editor who draws viewers in through his adept use of intimate visuals and unexpected pacing. He boasts a wide-ranging skill set developed while working at BlueRock as an assistant editor, honing his talents under many of their talented editors. Over the last few years he mentored under Olivier Wicki, drawing from Wicki's artistic sensibilities and translating them into his own style. Keller's editing portfolio currently includes work for brands such as H&M, Lindt and Crest.
"BlueRock has a long and successful tradition of nurturing young talent and providing the opportunity for them to flourish as editors — Ben is the latest in that storied succession," said Ethel Rubinstein Owner/CEO of Lively Group. "Everyone takes notice when that special talent comes along. Our editors, producers, his peers and most importantly, our clients, recognized that he was the real deal at their first encounter."
Posted February 17, 2015
Persuade Content is pleased to announce that award-winning directorial duo The Fines has joined its roster.
The Fines have achieved great acclaim as documentary filmmakers, their work having been hailed by critics as "unflinching," "spirit-raising" and "visually ravishing." They've brought home some pretty prestigious awards. In 2013, their film Inocente, a coming-of-age story about a homeless 15-year-old Latina artist, won the Oscar for Best Short Documentary. Their HBO documentary feature, Life According to Sam, was shortlisted for the 2014 Academy Awards for Best Documentary and was also honored with a Peabody Award. Their film War/Dance won Emmys for Best Documentary and Best Cinematography in 2009, was nominated for the 2008 Academy Award for Best Documentary Feature, and won the Best Director award at Sundance in 2007.
Sean Fine and Andrea Nix Fine work as a collaborative team; they direct together and Sean is also a cinematographer. Lately, they've been applying their significant talent for creating visually powerful portraits of characters who tell their own story to crafting memorable ads and campaigns for some of the worlds biggest brands, including Adidas, Gillette and Crayola, P&G, Google, HP, Gatorade, Northrop Grumman and Pedigree. Their recent commercial campaign for Save the Children won a Clio Award.
keep looking »