Production
Posted October 1, 2014
Los Angeles-based production company Community Films is pleased to welcome Director Emil Möller to their roster for US representation.
As a director, Möller brings together intimate moments and uses stunning imagery to bring them to life, applying a cinematic scope to special stories steeped in beauty and full of emotion. His current commercial film portfolio includes engaging projects for TOMS, Volvo, Etsy, Ladbrokes, Levis, Sony and Pepsi (below).
Posted July 30, 2014
Imperial Woodpecker is delighted to announce that Sam Brown has joined their roster for commercial representation in the U.S.
Sam has produced award winning work for clients as varied as Lexus, Samsung, Audi, Adidas and Virgin Media, who's "Fantastic Journey" spot received a best direction yellow pencil at D&AD. His music video for Jay Z's Grammy winning "On to the Next One" has been called the music video of the decade (below). Imperial Woodpecker looks forward to continuing his tradition of eclectically beautiful work.
Sam continues to call Rogue Films home in the U.K., along with the full roster of Imperial's directors.
Posted April 15, 2014
Greenpoint Pictures grows its creative offering with eight new signings and a fresh online look.
Brooklyn-based full service production company Greenpoint Pictures has jumped into Spring with a string of new signings and a brand new website. More than doubling its talent pool, the creatively-driven company has diversified its roster with eight new directors and a boost to its in-house post production facilities.
The new signings are pictured above from left to right:
Row 1: Evan Dennis, Tank + Bunker (Judah Lev-Dickstein and Justin Liberman), Alex 2tone
Row 2: We Are Not Pilrgims (Chaddy Chad and Sam Sneed), Logan Roos
Row 3: Olivier Agostini, Aleysa Young, Va$htie
Posted March 14, 2014
Iconic Canadian director Bruce McDonald, who's most recent film, the dramatic comedy The Husband, which premiered at the 2013 Toronto International Film Festival and is being released in cinemas in Canada today, has joined the roster of Toronto-based Revolver Films.
McDonald's notable film credits include Roadkill (1989), Highway 61 (1991), Dance Me Outside (1994), Hard Core Logo (1996) and Picture Claire (2001). Roadkill won most Outstanding Canadian Film at the Toronto International Film Festival and Hard Core Logo has been frequently listed amongst the greatest movies ever to come out of Canada. His 2010 film Trigger was the first film ever screened at Toronto's TIFF Bell Lightbox, home of the Toronto International Film Festival.
His joining Revolver Films is the first time McDonald's talents will be available for commercial film work.
Posted February 21, 2014
The Hoffman Brothers have joined Community Films for US representation.
The Hoffman Brothers' collaborative approach to crafting commercial films involves a keen eye for visual storytelling and a blend of subtle – and sometimes not so subtle – comedy and dialogue performance, which they consistently deploy in their work with unabashed youthful panache. The pair's portfolio includes work on a number of memorable, award-winning campaigns for brands including, Southwest Airlines, Capital One, eBay, Chrysler and Stride Gum. The work they're most recognized for, however, is the "Today Was A Good Day" campaign for Nike Skateboarding, starring Paul Rodriguez Jr., Kobe Bryant and Ice Cube. A cult classic amongst skaters, it has been hailed as one of the most successful viral campaigns Nike has ever produced and garnered the brothers a Gold Clio.
The Hoffman Brothers, Matt on left and Mark on right, are pictured above with Kobe Bryant.
Posted November 7, 2013
Revolver Films is excited to announce the addition of directorial duo Marc & Ish (pictured above) to its roster for Canadian representation. The duo have just completed the AIDES spot, via TBWA Paris, that's posted above.
The duo, whose origins are based in fine art and architecture, have established a reputation for creating sharply focused, beautiful and often unsettling imagery. They craft brave, bold and disruptive content that flows effortlessly between the dark glamour of their work for clients like Cartier to their dangerous and compelling documentaries on subjects including child gods, revolutions, right wing thugs and Islamic extremism, and new dance crazes in LA's ganglands.
Posted September 16, 2013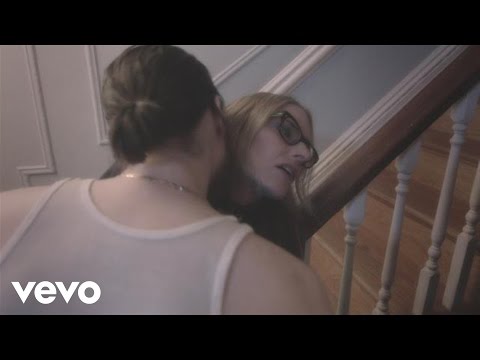 Do you know Tom Scharpling? You should know Tom Scharpling.
Tom Scharpling is an American radio host, comedian, television writer, producer, and commercial film music video director. He is best known for hosting the popular weekly radio call-in comedy program "The Best Show On WFMU" and for acting as a writer and executive producer for the TV show MONK.
SPIN magazine named Scharpling Music Video Director of the Year for 2012. Since 2010, he has directed music videos for The New Pornographers, Titus Andronicus, Wild Flag, Real Estate, The Ettes and Aimee Mann, whose Scharpling-written and directed video for "Labrador" (above) was named the #2 Best Music Video of 2012 by TIME magazine (after "Gangham Style").
Scharpling is a gifted storyteller and multi-faceted director. His work is subtle, ingeniously high-concept, with a cerebral and dry sense of comedy. "Tom represents a new breed of director that can not only direct content, but can create it." said Mal Ward, Managing Director of Arts & Sciences.
Posted September 16, 2013
"In A World…" director Lake Bell joins Epoch Films
Bicoastal and London-based production company Epoch Films has signed filmmaker Lake Bell for commercial representation.
A triple-threat talent, Bell's debut feature In A World… , opened in theatres nationwide this summer to critical acclaim. A comedy about Los Angeles' competitive voiceover business that she wrote, directed and starred in, the film also won the Sundance 2013 Waldo Salt Screenwriting Award and will open in British cinemas this September. Variety's John Anderson called her "a comedy screenwriter to be reckoned with. She's also a curator of talent that makes her debut feature a giddy, inside-Hollywood romp."
Posted July 15, 2013
Epoch Films is pleased to announce the addition of director Matthew Swanson to its roster for US representation.
Matthew Swanson's directorial style pairs a talent for comedic performance with a distinctive visual style. That effective combination is evident in his portfolio of work, which includes award-winning campaigns for Frito-Lay, MTV and Motorola. Most recently, Swanson contributed his talents to a rebranding campaign for Canadian Club out of Brooklyn Brothers NY and campaigns for Google, Burger King and Captain Morgan.
Posted July 15, 2013
Arts & Sciences is pleased to announce the addition of director Sean Meehan to their roster for US representation.
Sean Meehan is a strong visual storyteller, a skill he attributes to his background as a director of photography, which gives him a solid grasp of the practicalities of filmmaking. His body of work consists of subtle comedy, emotion, action, thought-provoking imagery, and beautiful cinematography in both urban and natural settings. Although his work is often inspired by imagery, he also has a skilled hand for directing talent and eliciting nuanced performances.
keep looking »