Production
Posted October 5, 2015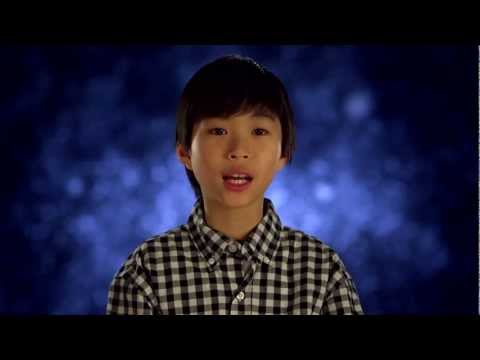 Director and cinematographer Jonathan Yi has joined Greenpoint Pictures for commercial representation. Yi is known for his honest, intimate documentary storytelling and cinematography expertise.
In the commercial space Yi has directed work for clients including Estee Lauder, Wells Fargo, SAP, Mattel, American Express, Nickelodeon, monster.com, Intel and HP. On the technical side, Yi consulted for Canon USA on its 2011 Cinema EOS product line. His promo video for the EOS C300 went viral, helping launch the EOS C300 to quickly become the most popular rental camera in the world within its first year on the market.
Yi's gained much acclaim through his documentary work, directing five installments of the award-winning documentary series "East of Main Street" for HBO (a trailer is above), and the upcoming feature documentary "Mad Tiger," which profiles the colorful, costume-donning Japanese punk band Peelander-Z.
Posted September 29, 2015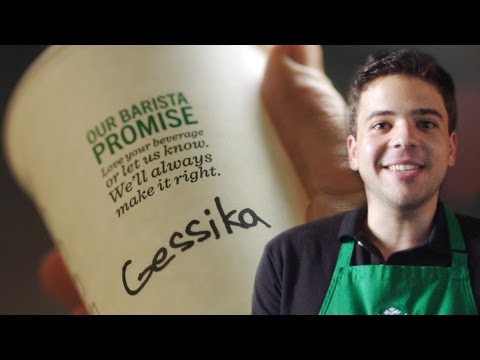 Director T.J. Misny has joined Greenpoint Pictures for commercial film representation.
His comedy shorts, including "Broad City: I Heart New York," featuring Amy Poehler, "Millennial Horror Story," and "Why Starbucks Spells Your Name Wrong" (above), have accumulated over 25 million views on YouTube.
Misny often wears many hats, taking on multiple roles in the production of his film projects, including writing, directing, producing and editing. Since joining Greenpoint Pictures Misny has directed campaigns for Method Soap, GE and New York Post and worked with BBDO and Goodby Silverstein & Partners.
Posted April 6, 2015
The revelatory HBO Documentary Film Going Clear: Scientology and the Prison of Belief, which debuted on the network to a record audience number on Sunday March 29, offers a rare glimpse behind the veil at the Church of Scientology. Before the curtain was lifted, New York-based VFX studio Artjail was enlisted by lauded documentary filmmaker Alex Gibney and Jigsaw Productions to help visualize the overall look he had in mind for his film.
Artjail was involved in working on many important aspects of the documentary. In particular, the studio designed the film's important and impactful opening sequence (above), which drew viewers right into the mysterious inner world of of Scientology by depicting its peculiar "auditing" process. Artjail shot live-action footage and created the type design for the sequence
Using stock footage, CG and 2D elements, Artjail also created the animations for the film's "Myth of Creation" sequence (below), which is narrated by L. Ron Hubbard himself. The animated footage is layered, creating a surreal and bizarre set of images that serve as a visual interpretation of Hubbard's strange, sci-fi explanation for how the world was created.

Read more.


Posted March 23, 2015


New York-based design and visual effects studio Spontaneous is pleased to announce that Aaron King has joined them as creative director.

King is a veteran creative director who has dedicated his career to crafting ideas that move hearts, minds and brands. He prides himself on fostering an environment that produces innovative work, and he's been the driving force behind countless iconic rebrands, promos, main titles and commercials for brands like HBO, Showtime, LIFETIME, Syfy, ESPN, Olay, Citi and BMW.

Read more.
Posted March 2, 2015

New York-based editorial shop BlueRock is pleased to announce that Ben Keller has been promoted to editor.
Keller is a multifaceted editor who draws viewers in through his adept use of intimate visuals and unexpected pacing. He boasts a wide-ranging skill set developed while working at BlueRock as an assistant editor, honing his talents under many of their talented editors. Over the last few years he mentored under Olivier Wicki, drawing from Wicki's artistic sensibilities and translating them into his own style. Keller's editing portfolio currently includes work for brands such as H&M, Lindt and Crest.
"BlueRock has a long and successful tradition of nurturing young talent and providing the opportunity for them to flourish as editors — Ben is the latest in that storied succession," said Ethel Rubinstein Owner/CEO of Lively Group. "Everyone takes notice when that special talent comes along. Our editors, producers, his peers and most importantly, our clients, recognized that he was the real deal at their first encounter."
Posted February 17, 2015
Persuade Content is pleased to announce that award-winning directorial duo The Fines has joined its roster.
The Fines have achieved great acclaim as documentary filmmakers, their work having been hailed by critics as "unflinching," "spirit-raising" and "visually ravishing." They've brought home some pretty prestigious awards. In 2013, their film Inocente, a coming-of-age story about a homeless 15-year-old Latina artist, won the Oscar for Best Short Documentary. Their HBO documentary feature, Life According to Sam, was shortlisted for the 2014 Academy Awards for Best Documentary and was also honored with a Peabody Award. Their film War/Dance won Emmys for Best Documentary and Best Cinematography in 2009, was nominated for the 2008 Academy Award for Best Documentary Feature, and won the Best Director award at Sundance in 2007.
Sean Fine and Andrea Nix Fine work as a collaborative team; they direct together and Sean is also a cinematographer. Lately, they've been applying their significant talent for creating visually powerful portraits of characters who tell their own story to crafting memorable ads and campaigns for some of the worlds biggest brands, including Adidas, Gillette and Crayola, P&G, Google, HP, Gatorade, Northrop Grumman and Pedigree. Their recent commercial campaign for Save the Children won a Clio Award.
Posted February 11, 2015
Toronto-based Revolver Films is pleased to announce that director Thibaut Duverneix has joined its roster and allows the company to further expand its offerings in the fields of interactive, experiential and installation.
Born and raised in France, but now based in Montreal, Duverneix is a multidisciplinary artist who boasts a diverse body of work in music, photography, computer programming, animation and film. His talent has carried him across a number of different genres with a focus on innovative ways of creating film and experiences.
In 2012, Duverneix was named one of the New York Art Directors Club's Young Guns, amongst the best creatives under 30 in the world. His current commercial film portfolio includes work for Couche-Tard, Astral Media, the Government of Quebec and the City of Montreal.
Posted February 9, 2015
New York-based creative editorial shop BlueRock is pleased to announce that editor Shira Ankori has joined the team.
Ankori is a versatile, award-winning editor, with experience working in long form, short form and everything in between. She's used her talents to help weave together commercial narratives for some of the biggest brands out there, including Sony, Walmart, Toyota and Taco Bell.
Ankori is an adept storyteller with a keen eye for comedy, and she's worked with some of the best directors in the genre, including Ted Melfi (St. Vincent) and the Russo Brothers (Arrested Development, Community).
Posted January 26, 2015
Toronto-based Smith is happy to welcome Roslyn Di Sisto as the newest member of the family. She joins Smith from Method Studios in Melbourne/Sydney, Australia where she has been a sought-after Film Colourist since 2009.
Di Sisto has worked on many notable commercials and campaigns for clients including Mini, Virgin Mobile, Powerade, FIFA World Cup Promos, Subaru and Nissan. She has worked with many internationally recognized directors and top ad agencies in Melbourne and Sydney, such as Ogilvy, Havas Worldwide, JWT, Fenton Stephens, Clemenger BBDO and Leo Burnett. In addition, Di Sisto has graded music clips for top Australian artists like Vance Joy and Boy & Bear, as well as worked on many short films.
View her reel below. Read more.
Posted January 26, 2015
New York based VFX shop Artjail is pleased to announce that John Skeffington has joined the team as Head of Production.
Skeffington is a producer with a knack for paying attention to detail and a disposition conducive for making clients feel comfortable. He brings an infectious energy with him that aligns with the studio.
His portfolio boasts a wide breadth of experience. Skeffington arrived at Artjail from MPC New York where he served as senior producer. He ran the University of Phoenix & Fidelity accounts and produced ads for Cadillac, Coca-Cola, McDonald's, Sprite, American Airlines, Allstate, Pennzoil and the American Heart Association, and worked with several reputed ad agencies, including Arnold Boston, Translation and Mother among many others.
Artjail recently announced an affiliation with Analog, a London based independent Creative Visual Effects Studio.
keep looking »