TV Commercial
Posted September 15, 2014

Via Montreal-based agency Alfred, Chartwell Retirement Residences has launched a new integrated campaign featuring unscripted first-person testimonials from its residents.
"To set Chartwell apart from its competitors, we wanted to go beyond the idea of service and take over a territory that is even more focused on their residents, not as beneficiaries, but as people," said Jean-François Bernier, President and Creative Director at Alfred. "Welcoming each person's uniqueness" became the cornerstone of the new brand image and the advertising campaign we developed."
The one of the two testimonial spots, "Hal" is posted below.
Read more and see more of the work.

Posted September 8, 2014
I like me some clever visuals set to some good music.
To countdown the excitement of ESPN's College Game Day Football, Coke Zero has launched a series of spots. Each of the five-15 seconds spots will air on a specific day of the week, subtly illustrating a fan ritual.
View the 30 second combo spot – all five-15 second spots combined – above. View all five individual spots here.
Fitzco/McCann created the campaign that's directed by Arts & Sciences' Matt Aselton and edited by Geoff Hounsell, Arcade Edit.
Posted August 20, 2014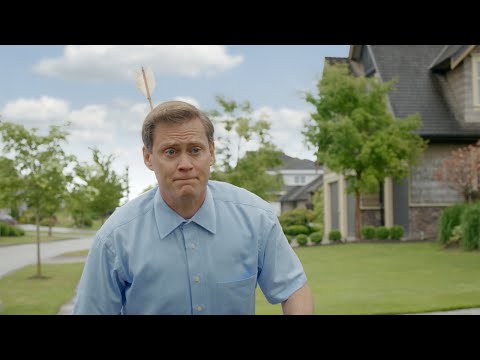 Rethink's latest for Science World is painful to watch…in the best possible way. Who knew a kick in the groin could be so educational?
Directed by OPC//FamilyStyle and Recommended director Chris Woods, the ad made for the children's science museum won't be allowed to air on television. Canadian censors deemed the script too violent for TV. Good thing there's the internet.
Here are some other favourite facts that Rethink has brought to life over the last 13 years for Science World.
Shout out to my friends at Crush who did the VFX. Full credits.
Posted July 23, 2014
I like me some Nun humour. And a British accent.
Here's a fun little spot from Saatchi & Saatchi New York for Tide directed by Community Films' Matt Smukler.
Posted July 22, 2014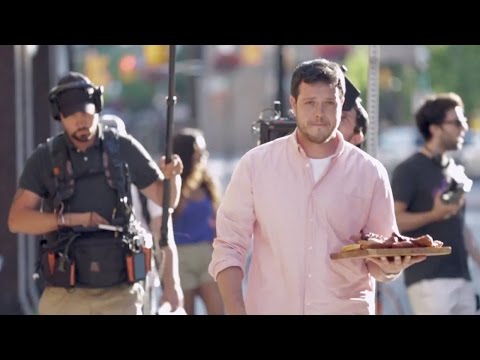 Montana's has releases the  world's first ad campaign paid for in meat.
To prove that Montana's Best of BBQ Sampler event is irresistible, the Montana's team tried to shoot an entire ad campaign by bartering with BBQ ribs, sausages, chicken, brisket, and shrimp. And it worked.
Created by Vancouver-based ad agency One Twenty Three West, Montana's surprised real businesses in Toronto by simply walking in and offering a plate of BBQ meat in exchange for goods and services.
Over two days of bartering and shooting, they received a psychic reading, an MMA lesson, a manicure, a yoga lesson, men's skin care products, some new shoes, a haircut, a bouquet of flowers, an area rug, a massage (view below) and even a real tattoo.
But the bartering didn't end there. The entire production crew and the advertising agency agreed to take part of their payment in BBQ.
Posted July 21, 2014
I love Neil Patrick Harris. And this spot for Heineken Light is awesome. I hear there are more spots rolling out in this campaign too. Yay.
It's created by W+K NY, directed by Arts & Sciences' Tom Scharpling and edited by Arcade Edit's Will Hasell.
Posted July 14, 2014
Nice – Sean Astin reprises his role as Rudy in this commercial for ESPN that explains the new College Football Playoff.
Arcade Edit's Jeff Ferruzzo edited the spot, directed by Ray Tintori of M SS NG P ECES, for W+K New York.
Posted July 3, 2014

Here's a fantastic little spot that shows that you don't need a big client to make great work.
This little spot for American Signature Furniture was created by Translation, directed by Harold Einstein (dummy), and edited by Dave Anderson who is now at Arcade Edit (this spot was done at Mackenzie Cutler).
Posted July 2, 2014
I love director Margo Weathers' fashionable eye, and I love that she's brought that to this new Downy spot for Grey New York.
Weathers, who created this commercial via Supply&Demand, describes the spot as a threesome between a man, a woman and their clothes. The spot reminds me a bit of Axe's "Getting Dressed", one of my favourite spots ever, but I'm ok with that.
View more of Margo's work on her YouTube channel. Margo is repped by Holiday Films in Canada.
Posted June 13, 2014
Clever. I love this spot. VISA's new World Cup spot features some of the world's most peaceful people, Nobel Peace Prize Laureates, getting all fired-up talking about their teams.
"United in Rivalry" features Oscar Arias (Costa Rica, 1987 winner), Leymah Gbowee (Liberia, 2011 winner), Sir Bob Geldof (Ireland, 2006 nominee), David Trimble (Northern Ireland, 1998 winner) and Lech Walesa (Poland, 1983 winner).
It was created by BBDO New York, directed by  Moxie Pictures' Errol Morris (director of The Fog of War and The Thin Blue Line) and it was edited by Kim Bica, Arcade Edit.
keep looking »