TV Commercial
Posted August 10, 2016


Tequila Herradura Ultra is thrilled to announce a new global creative campaign, "Sound of Smoothness". Featuring mesmerizing visuals paired with upbeat audio, the campaign literally illustrates Ultra's smooth quality. The campaign's cymatic approach balances science and art, depicting sound frequencies reverberating through the crystal clear tequila, suspended above a speaker.
"We're excited to launch a campaign that brings Ultra's 'beyond smoothness' character to life," said Liz Edwards, Senior Brand Manager, Tequila Herradura. "The new 'Sound of Smoothness' campaign reinforces how Ultra is perfect for high-energy and celebratory occasions."
"Sound of Smoothness," will roll out across global markets throughout 2016. Launching today, the U.S. "Sound of Smoothness" campaign comes to life through a number of elements including:
Video and music steaming services including Hulu and Spotify
Mobile search services such as Foursquare
Behind-the-Scenes Video
Social Media Engagement through Facebook
Tequila Herradura Ultra relied on the creative minds from Agency of Record GREY Canada to develop and produce the campaign. MassiveMusic, a global company that produces and composes custom music, collaborated with Tequila Herradura Ultra to create the custom track, "Sound of Smoothness".
Posted July 5, 2016
Here's a beautiful visually-driven new campaign for Ontario Tourism Marketing Partnership Corporation, created by FCB Toronto.
I'm lucky enough to live in this beautiful Canadian province, but many of these places I have not seen. It is definitely hitting its mark by making me want to get out and see and experience more of this great place where I live.
Where Am I? was shot over nine months at the following Ontario locations: Niagara region, Hamilton, Orangeville, Prince Edward County, Picton, Ottawa, Eganville, Muskoka, Toronto, Thunder Bay, Sault Ste. Marie, Huntsville, Lake Superior North Shore Lake Superior Provincial Park, Dorion, Sleeping Giant Provincial Park, and Northwest Ontario.
The two films were directed by Andrew Cividino of OPC, and edited by Marc Langley, of Rooster Post Production. Both point to ontariotravel.net
Posted April 27, 2016

Life's a little more fun when you don't know what's around the corner. Niagara Fallsview Casino Resort delivers excitement you can bet on with their latest TV campaign.
The latest chapter in Fallsivew's ongoing story builds on the same level of fun and humour that consumers have come to know and love. The campaign includes four 30-second TV spots that illustrate the characteristic entertainment of Fallsview. The campaign is created by Toronto-based agency Blammo and directed by Adam & Dave of Holiday Films.
In grand cinematic fashion, the first on-air piece entitled "Goodbye" features a rain-soaked romantic hero calling up to a woman's apartment in a Romeo and Juliet fashion. He couldn't leave without saying goodbye. As she comes to the window, expecting him to bid her farewell, the unexpected happens – viewers are surprised to discover he is there to say goodbye to her brother, with whom he had an awesome time at Fallsview. Stay tuned for three more ads from Fallsview that depict life's little surprises, which are to be released throughout the year.
View Fallsview Casino Resort's  New "Goodbye" TV Spot
"Our TV campaign is the next instalment of the longstanding signature Fallsview humour that has successfully appealed to our loyal customers for over a decade", says Greg Medulun, Director of Communications. 'We often hear about how much our patrons look forward to being surprised with new innovative creative each year."
Posted April 7, 2016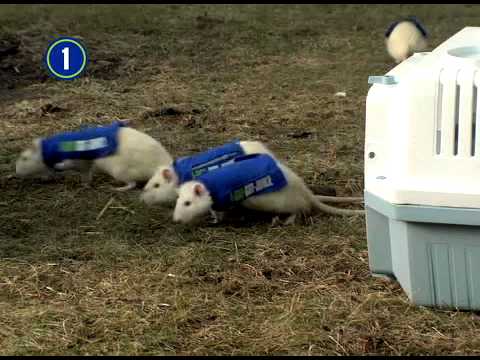 This week glossy turned 10. It's amazing that I've been able to do what I love doing for 10 years. I am truly grateful, blessed and I'm looking forward to 10 more years – unless I win a lottery or fulfill my life-long dream of becoming a trophy wife.
Today I'd like to throwback to 2006, when glossy was born and when I handled PR for the award-winning Canadian production company, Reginald Pike. I was on staff there, and at their sister company Untitled Films, before I launched glossy. Regional Pike director Brain Lee Hughes directed this spot in April of 2006 for 1-800-Got-Junk out of Rethink. You have to love a spot that ends with the tagline, "call us or we'll send you rats."
Posted March 18, 2016

I LOVE this new Apple ad. Not only because I love Cookie Monster, and Jim Croce's "Time in a Bottle," but because I do use the timer on my iPhone when I make gingersnap cookies. Yum, cookies.
But Cookie Monster should have asked Siri, "what's 0 divided by 0?" Maybe that's in the extended cut. Go ahead, ask her.
Posted March 10, 2016

All good things must come to an end. It's time for the Most Interesting Man in the World to retire, and Dos Equis is sending him off in style.
Arcade Edit's Jeff Ferruzzo edited this farewell spot, and all of the previous ads in this nine-year campaign, for Havas Worldwide. It's directed by Steve Miller of RadicalMedia.
Posted March 3, 2016
Here's a throwback Thursday. M&M's is 75 years old and they are kicking off a year-long birthday celebration with a musical collaboration between Zedd and Aloe Blacc, who have reinterpreted Sammy Davis Jr.'s 1972 classic "The Candy Man" for a modern audience. The 60-second spot, above, is full of great M&M's advertising nostalgia. The extended full length version is posted below.
This musically-driven work was created by BBDO New York. It's directed by Smuggler's StyleWar and edited by Jen Dean at Arcade Edit.
Posted February 29, 2016

Last year, GEICO took on the YouTube skip button with its "Unskippable" campaign. This year, they had a new pre-roll problem. An online media buy without any skip buttons. So how do you keep people from hating a pre-roll ad they're forced to watch to the end? Simple. You fast-forward through it. They created four :15 pre-roll ads that do just that. Each ad begins in a mundane situation then fast-forwards ahead to something much more unexpected. At the end, you can click to watch the unabridged version of the ad and see what you missed. The goal is to take the most annoying 15 seconds in advertising and turn it into something so disruptive and entertaining, you'd actually choose to watch more.
The campaign was created by The Martin Agency and directed by Nick Ball of Furlined. Watch "Forrest" above and "Hike" below.
See the two other spots in the campaign, along with a Q&A with director Nick Ball.
Posted February 29, 2016

"Movie Titles," starring Paul Giamatti, aired last night during the Oscars, as part of the "Hollywood Insider" film series for CenturyLink created by Arnold Boston, and directed by Furlined's Will Speck and Josh Gordon.
CenturyLink's high-speed broadband service provides access to endless content with its speedy Internet and interactive Prism TV; creating a world where everyone is connected to the things they love – like Hollywood. To show how CenturyLink has enabled its customers to become true critics, the brand has selected Golden Globe and Emmy Award winning actor Paul Giamatti for its new campaign, "Hollywood Insider." Giamatti, starring in the first on-camera brand commercial work of his illustrious career, faces constant and insightful feedback from an everyday family that has watched countless movies and TV shows and expects perfection from the actor.
TV campaign includes a number of 30 and 60-second spots that air in select markets across the US. "Hollywood Insider" also comes to life in digital and social – through unique longer-format videos that live online and support broadcast efforts, and a series of shorter-format social videos designed to let the family drop some serious "Hollywood Insider" knowledge.
Posted February 17, 2016
]
Sami Raimi has spoofed the horror genre in this super-fun film trailer-style spot for Chevy. I particularly love this spot as I'm one of the people that shouts at the screen, at home, not in the theatre, during horror films. Good stuff.
Agency is Commonwealth/McCann and it's edited by Oscar-winning film editor Bob Murawski at Arcade Edit.
keep looking »