TV Commercial
Posted February 18, 2014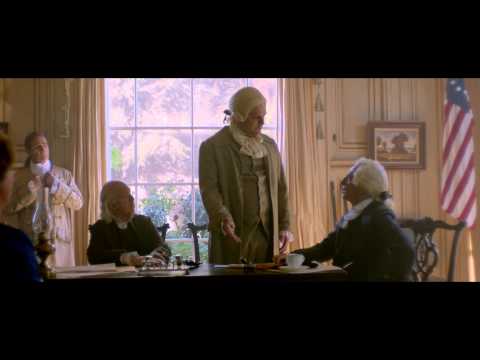 Nice use of "dumbassess" and "willy-nilly" in Saatchi & Saatchi New York's latest for Evolve – an organization for responsible gun use.
The spot is directed by Seth Gordon, Community Films, and edited by Jeff Ferruzzo, Arcade Edit.
Posted February 11, 2014

Cute animals and cookies. Win win.
Nice work from Grey London directed by Owen Trevor of Passion RAW. But um, isn't that the same music as the theme song from Murder She Wrote? Don't ask me how I know that.
View the other two spots, with kittens and some weird gremlin-looking monkey thing, here.
Posted February 10, 2014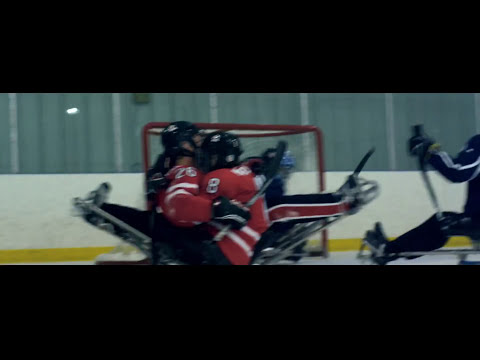 The Winter Olympics are in full swing, but  with the Sochi Paralympic Winter Games on the horizon, BBDO Toronto has released a TV spot that compels viewers to look past the disabilities of Paralympic athletes – and instead fathom their complete, elite, world-class abilities.
In the 60-second spot, directed by David Quinn of Sons & Daughters, cross country skier and biathlete Mark Arendz tears up the trails with one arm. Snowboarder Michelle Salt carves the mountain using a prosthetic leg. And sledge hockey players Tyler McGregor and Dominic Larocque, who lost a leg in Afghanistan, dig deep for Team Canada with intensity and pride.
The line, "It's not what's missing, it's what's there" describes the need to look past physical differences to concentrate instead on the hard work and raw talent that these dedicated athletes bring to their sport.
Posted January 31, 2014
The Auto Club Group debuts its first-ever Super Bowl ad. This heartwarming spot, "Molly", will be airing regionally across Detroit, Orlando and Tampa Markets.
The 60-second spot – set to air before, during and after the big game – will launch a new campaign for the brand, titled, "Expect Something More."
It's creaded by Dallas-based The Richards Group and directed by Michael Spiccia, Arts & Sciences / Goodoil.
Posted January 29, 2014
Earlier this year when Cheerios introduced Gracie and her interracial family, it was met with some criticism. Seriously. There are some messed up people on this planet. Read this piece on Adweek.
I'm happy to see that the brand has brought Gracie and her family back in another heart-warming spot that will air during the Super Bowl. Nice negotiation skills on that cute little girl.
Agency is Saatchi & Saatchi New York and this spot, as well as the previous spots, are all directed by Matt Smukler, Community Films.
Posted January 28, 2014
Every time a Volkswagen hits 100,000 miles an angel gets it wings.
I like me a little Frank Capra reference. Here's Volkswagen's Super Bowl spot. It's lovely, funny and charming. Good work created by Argonaut, San Francisco.
Posted January 27, 2014
Let the Super Bowl ad madness begin!
Innocean Worldwide's two Super Bowl spots for Hyundai were released on YouTube today.
"Nice" stars Johnny Galecki and was directed by O Positive's Jim Jenkins and "Dad's Sixth Sense" features a father with some impeccable timing – directed Frank Todaro, Moxie Pictures.
I love the laugh in Jeff Bridges' voice at the end of "Nice" – nice touch guys.
My friends at Arcade Edit, and editors Geoff Hounsell, Paul Martinez and Greg Scruton, worked on both these spots.
Posted January 14, 2014
I like me some rogue evil snowmen. Nice creepy work, and very Canadian (snowmen do come to life up here), for Nissan Canada via TBWA Toronto directed by Sons & Daughters' Mark Zibert.
Posted January 14, 2014
Visa channels Amelia Earhart to celebrate olympic debut of women's ski-jumping.
The 2014 Winter Olympics in Sochi will see the debut of Women's Ski Jumping. To mark the occasion, BBDO New York has created this spot starring ski jumper Sarah Hendrickson, set to a 1937 speech by Amelia Earhart. Michael Spiccia of Arts & Sciences directed.
Scooped from Creativity. Full credits.
Posted January 9, 2014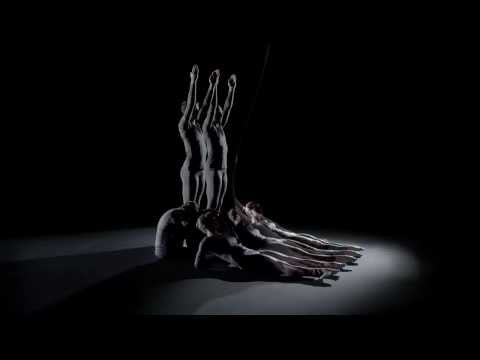 Lowe Roche crafts bones out of yogis In their latest for The Arthritis Research Foundation.
The Power of Movement is Canada's largest yoga fundraiser, but Lowe Roche wanted to bring meaning to the name. Not everyone understands how yoga and arthritis are linked. They wanted to show that doing yoga not only raises money for arthritis, but actually brings increased movement to arthritis sufferers as well.
In this campaign, Lowe Roche demonstrates yoga's dual benefits by creating shapes of the human bone system using influential Canadian yoga instructors and dancers. Simply by doing yoga, we could 'see' parts of the body regaining the power of movement.
keep looking »