TV Commercial
Posted April 15, 2015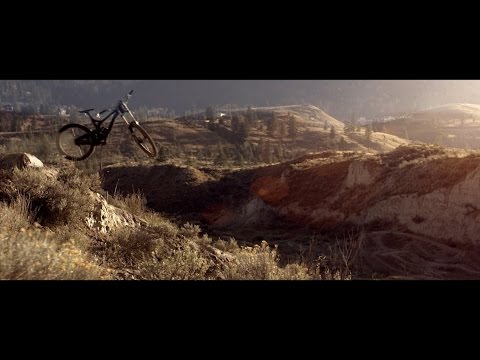 Here's a visually stunning spot for Cycling Canada created by Innocean Worldwide Canada, Toronto-based Alter Ego, and director Mark Zibert.
The 60-second spot features a variety of bicycles speeding this way and that in a number of different environments, some alone and some in large packs, some travelling extremely fast. There's one catch. None of them have riders. The goal is to inspire Canadians to get active, and the spot serves up a succinct rallying cry to potential riders: "Hop On."
Posted April 14, 2015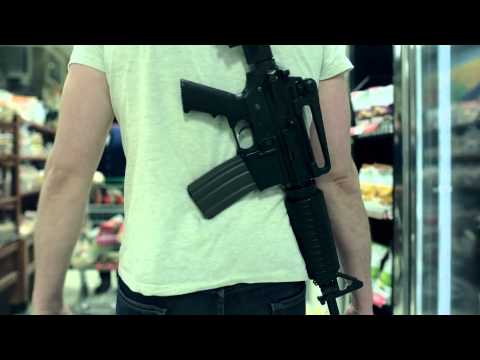 Here's more great work from Grey Toronto for Moms Demand Action for Gun Sense in America.
"Not Allowed" builds off a print and radio campaign from late last year and continues to pressure Kroger, the nation's largest supermarket chain, stop allowing the open carry of guns in its stores.
The launch comes as Moms Demand Action today applauds Safeway & Albertsons, the country's second largest grocery store chain, for responding to Moms' calls and clarifying their company-wide policy prohibiting firearms in their stores. Following their merger in January, Safeway and Albertsons now operate more than 2,000 grocery stores in 34 states and the District of Columbia.
The spot is directed by Tamir Moscovici of Spy Films and edited by Paul Proulx at Rooster Post.

Full credits.
Posted April 13, 2015

Doing the dished never looked so good.
W+K London has created this visually beautiful spot starring dirty dishes. It's directed by Megaforce, of Riff Raff Films, and The Mill did the visual effects. But I really do wish that Finish would have posted it to YouTube in HD. What a shame.
More info on Adweek.
Posted April 6, 2015

The Most Interesting Man in the World is back with a short and simple message in preparation for Cinco de Mayo.
The spot ws created by Havas Worldwide New York. It's directed by Steve Miller of @radical.media and edited by Jeff Ferruzzo, Arcade Edit.
Posted March 23, 2015

Subaru partnered with Toronto-based advertising agency Red Urban to create a series of TV ads, which show why the Impreza is made the way it is and just how much it can really handle. From birthdays to bad days, from potholes to A-holes, from people on their phones to epic storms, the commercials feature the Impreza facing a variety of different, sometimes harrowing situations.
There is one :30 and two :15-second versions of the TV spot that are the final cogs in a multi-faceted campaign that includes digital display, print and radio. All the elements in play speak in an emotionally compelling and relevant way to a younger demographic consisting of men and women between the ages of 25 and 35. Rather than listing technical specifications, the campaign uses a variety of media to tell the Impreza story and demonstrate how its features could fit into their lives.
The campaign is directed by Untitled Films' John Mastromonaco and edited by Marc Langley at Rooster Post.
Posted February 24, 2015

Fancy yourself to be filmmaker? For its Oscars spot, Samsung features an amateur filmmaker making movie magic using a variety of the brand's devices – the result is a lot of funny (and often awkward) moments and some great lines:
- My movie is going to kick that movie's movie butt
- It's sort of Pirates of Penzance meets Weird Science
- Don't worry we'll take care of it in post
72andSunny created the spot, it's directed Stacy Wall of Imperial Woodpecker, and Arcade Edit's Geoff Hounsell, Will Hasell and Sean LaGrange all collaborated on editing.
Posted January 20, 2015

Australian haircare brand Aussie has tapped into the talents of Graydon Sheppard and Kyle Humphrey's successful Sh*t Girls Say series (films, twitter and a book) with this new comedic spot – Sh*t Girls Say About Hair.
The spot was created by mcgarrybowen, and Graydon Sheppard directed via The Directors Bureau. In Canada (where we miss him & Kyle terribly) Graydon is repped by Soft Citizen.
Nicely done Graydon & Kyle!
Posted January 16, 2015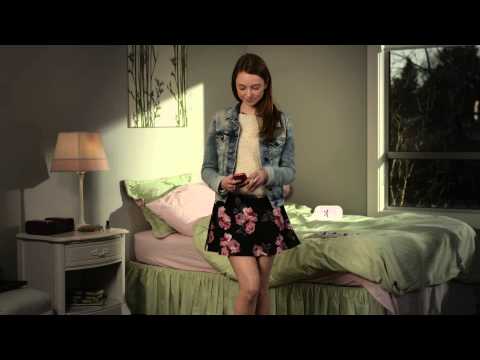 Here's a well-executed and thought-provoking PSA from Children of the Street Society's Predator Watch and #ParentProject campaign advising parents to talk to their children about the dangers of online predators.
The spot was created by Cossette, Vancouver. It is very similar to this 2004 spot out of France, created by Saatchi & Saatchi, Paris and directed by Toroto-based Yael Staav.
Both spots simply and cleverly portray frightening issues.
Both spots simply and cleverly portray frightening issues. Full credits for the Children of the Street Society spot are posted here.
Posted January 9, 2015
The latest for Toronto Crime Stoppers, via DDB Canada and directed by Partners Film's Michael Downing, is a mix of Breaking Bad and Jamie Oliver – And I really like it.
The spot is part of the first public service campaign for Toronto Crime Stoppers, and it provokes recreational or party drug users to become more vigilant about MDMA, popularly known as ecstasy or Molly. Warning consumers, "Molly is not the drug you think it is," the new awareness-building initiative features a video, parodying a cooking show, where a drug lab "cook" shares his recipe for Molly laced with methamphetamine and bath salts.
Although the spot is entertaining, this issue is no laughing matter – this past summer, two people died as a result of party drugs at the VELD Music Festival.
Posted January 8, 2015
Here's a comedic new spot from Pereira & O'Dell for for 1-800-Contacts that finally explains the link between pirates and eyepatches.
It's directed by Epoch's Phil Morrison, Arcade's Greg Scruton edited the spot, and VFX and design are by Arcade Edit's sister company, Timber.
keep looking »