TV Commercial
Posted December 12, 2014
We are on day 36 of an incredibly intimate and emotional 45 day campaign for SickKids by JWT Toronto. The campaign aims to pull back the curtain by inviting audiences to witness 45 daily commercials that show what's going on at the hospital right this minute. The campaign, called "Better Tomorrows," is centred on the tagline "Make their tomorrow as good as your today."
The 30-second commercials are directed by Sons & Daughters' Mark Zibert, Michelle Czukar at Panic & Bob edited, and are set to the song "Fix You" by British band, Coldplay, chosen to represent the hope SickKids families have that their children will get better. Patients featured in the commercials are between four-days and 18-years-old with conditions ranging from cystic fibrosis to various childhood cancers to organ transplants. Many of these young patients are in active treatment and mustered all of their energy and courage to participate in the campaign to inspire the community to support SickKids this holiday season.
Watch all the spots on SickKids' YouTube channel.
Posted November 26, 2014
Old Spice and W+K Portland have again partnered with Seattle-based music house Walker for Dadsong – the follow-up to last year's award-winning Momsong.
Walker owner and Executive Producer Sara Matarazzo brought on Bret McKenzie and Mickey Petralia from Flight of the Conchords on board to compose the music – Walker has worked with the duo on several ads over the years. The result is this great musically driven spot that's influenced by classic rock ballads and operatic recitative.
Read more on how the spot was created on Adweek. Full credits are here.
Posted November 6, 2014
John Lewis, adam&eveDDB and Blink director Dougal Wilson have created yet another amazing and heartfelt Christmas ad, set to Tom Odell's cover of John Lennon's Real Love (I like that Tom Odell – especially this remix).
The live action and CG spot, "Monty the Penguin," has put tears in my tea – and I'm ok with that. In fact, I'd feel ripped-off if it didn't. This is the seventh spot Dougal Wilson has directed for the London retailer – other gems include The Long Wait (my fav), The Journey, Never Standing Still, and the stop motion Things Matter.
Posted October 21, 2014
I have a feeling that Halloween isn't big in Sweden, but I do like a little Kubrick-inspired spot.
BBH Asia Pacific pays hommage to The Shining in their latest for Ikea. Side note – being at Ikea on a busy Saturday can make you feel like you are in a horror film. Found via Creativity.
Posted October 14, 2014
Spotify has released it's first ever US ad campaign with a trio of spots that set memories to music.
The campaign was created via a partnership between Ogilvy & Mather NY and David. The spots are directed by Caviar's Jeremy Konner and edited by Will Hasell and Geoff Hounsell at Arcade Edit.
The "I"m a Drifter Again" spot is posted above. Below is the "Don't Go Chasing Girls" spot. See the "Toilet Paper Committee" spot here and read more about the campaign on Adweek.
Posted October 8, 2014
The Transcend3 team is pleased to announce the addition of Lisa McCoy as co-creative director. The Toronto-based communications agency is excited to benefit from the breadth of knowledge about the English Canadian market she brings. McCoy has already put her talents on display in helping develop the agency's new campaign for Lycée Français de Toronto, a school based in France that's found a home in Toronto. With McCoy on board, the agency's unique bilingual and tri-cultural background in one senior creative team — boasting a deep and ongoing knowledge of English Canada, Quebec and France — has been strengthened even more.
A picture of McCoy is above along with an image from some of Transcend3′s new work for Lycée Français de Toronto.
Posted October 2, 2014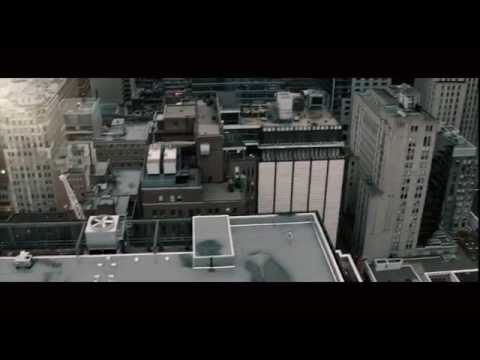 I love a visually-driven spot that's set to a great soundtrack (that's a Delphonics cover by Mischa 'Book' Chillak featuring Esthero). I also love Toronto and happy to see it showcased in all its glory.
To celebrate the 2015 Pan Am Games in Toronto, Ontario Tourism has launched this epic spot, "Invade". It's created by FCB Toronto, directed by Untitled Films' Phil Brown, edited by Marc Langley at Rooster Post, and features music and sound design by Grayson Matthews.
Posted September 23, 2014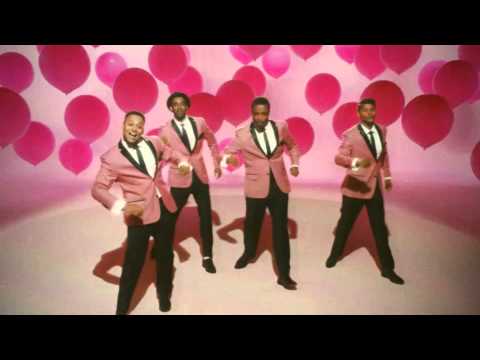 I like boobs and playful copywriting (who doesn't?). Celebrate your breasts with this musical reminder to get them checked.
The singingmammogram.org plays off the idea of sending a singing telegram and features a video and song with lyrics that deliver an important preventive health message – reminding you to get a mammogram – in a fun, clever and encouraging way.
The campaign was created by Deutsch LA for Susan G. Komen Los Angeles, and is directed by Moxie Pictures' Rick LeMoine, edited by Christjan Jordan, Arcade Edit, and features music by Human.
Posted September 22, 2014
I'm not sure who is more endearing in this new MasterCard spot via Toronto-based MacLaren McCann – Justin Timberlake or Jenelle from Burlington, Ontario.
In her priceless moment for MasterCard, Janelle asked to play mini putt, eat nachos and drink beer with Justin Timberlake – and that she did.
The experience was captured by Untitled Films' Tyler Williams. Full credits.
Posted September 15, 2014

Via Montreal-based agency Alfred, Chartwell Retirement Residences has launched a new integrated campaign featuring unscripted first-person testimonials from its residents.
"To set Chartwell apart from its competitors, we wanted to go beyond the idea of service and take over a territory that is even more focused on their residents, not as beneficiaries, but as people," said Jean-François Bernier, President and Creative Director at Alfred. "Welcoming each person's uniqueness" became the cornerstone of the new brand image and the advertising campaign we developed."
The one of the two testimonial spots, "Hal" is posted below.
Read more and see more of the work.

keep looking »