TV Commercial
Posted October 5, 2015
Finally! The fast-food pyramid is explained.
"Endless Line," is the latest short film from Chipotle to promote Halloween fundraiser, Boorito.
Boorito has become one of the company's most iconic promotions. On Saturday, October 31 between 5pm and closing, Chipotle will offer $3 burritos, bowls, salads, and tacos to customers dressed in a costume with an, "unnecessary" addition. Proceeds from the fundraiser, up to $1 million, will benefit the Chipotle Cultivate Foundation.
The humorous film, created in conjunction with New York based studio, Piro and directed by Tim Piper, features a customer entering a fictitious fast food restaurant where she discovers what Chipotle would be like if it served traditional fast food rather than cooking by hand. It follows her as she orders from an endless line of workers, each adding a different artificial additive to her meal. Rather than accept her artificially flavored, colored, and processed meal, she questions where the "real" ingredient are. The short video concludes with the line: "Unnecessary additives are creepy."
Posted September 29, 2015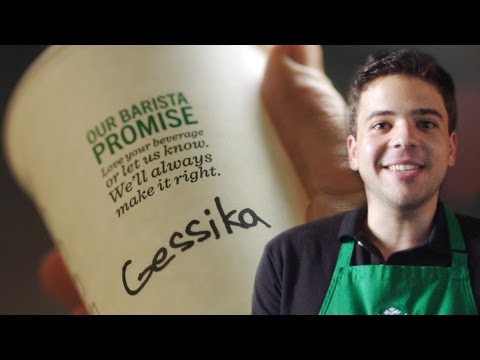 Director T.J. Misny has joined Greenpoint Pictures for commercial film representation.
His comedy shorts, including "Broad City: I Heart New York," featuring Amy Poehler, "Millennial Horror Story," and "Why Starbucks Spells Your Name Wrong" (above), have accumulated over 25 million views on YouTube.
Misny often wears many hats, taking on multiple roles in the production of his film projects, including writing, directing, producing and editing. Since joining Greenpoint Pictures Misny has directed campaigns for Method Soap, GE and New York Post and worked with BBDO and Goodby Silverstein & Partners.
Posted September 28, 2015

The super blood moon is so yesterday…
SYLVANIA SilverStar® zXe are premium automotive headlights that are whiter and crisper than basic bulbs. The creative idea behind the new campaign for SYLVANIA was to show off the beauty of these premium, white headlights against the backdrop of the most majestic and beautiful light show on earth: the Northern Lights.
SYLVANIA partnered with Toronto-based advertising agency FEAST INTERACTIVE to create a TV ad that tells the story of a group of young Canadians on an adventurous nighttime road trip in search of the Aurora Borealis and its magnificent lights.
The idea was a few years in the making. After their successful 2013 campaign called "Night Drift," featuring raw and gritty race cars drifting in an empty parking lot lit by the vehicles' own SYLVANIA zXe headlights, the creative team at FEAST envisioned something bigger for the brand. To pull it off, FEAST partnered once again with Revolver Films and director Ante Kovac, who brought a truly contemporary tone to this latest piece.
"We really wanted to capture the beauty that comes from lighting your drive with these headlights," said Rob Vena, Creative Director at FEAST. "Whitehorse was the perfect location for this. Not only is it one of the greatest places in the world to view the Northern Lights, but the beautiful landscapes and lack of light pollution really allowed the headlights be the star of the show. Ninety-five per cent of what you see in the commercial was lit with SYLVANIA zXe headlights as our only light source."
Posted September 22, 2015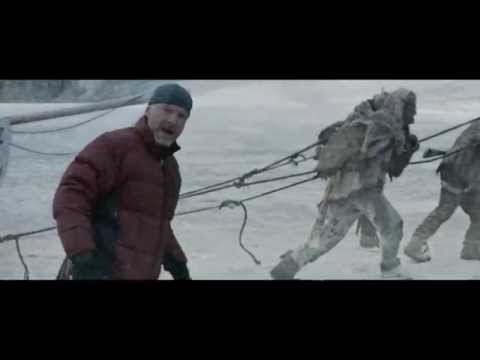 Hudson's Bay Company History Foundation 
celebrates Canada – The Country of Adventurers – with a new television narratives. Survivorman Les Stroud tells the story of Dr. John Rae in first installment of the campaign that sees modern-day adventurers bring the past to life.
This fall, the HBC History Foundation, established by Canada's iconic Hudson's Bay Company, will launch a new series of historical narratives that tell the story of Canada's adventurous past. The History Foundation, whose mission is to advance the knowledge of and interest in Canadian history, created the series to celebrate the remarkable achievements of some the nation's greatest adventurers and explorers.
The first spot, which aired during Canada's broadcast of the Emmy Awards on Sunday night, is posted above.
The campaign was created by Toronto-based Red Urban, directed by Untitled Films' David Tennant, and edited by Mark Paiva at Saints Editorial. Special Effects were handled by Alter Ego, Toronto.
Posted September 18, 2015

R/GA London has released a series of ads for Beats by Dre the Rugby World Cup. The campaign, The Game Starts Here, has been created for the English, French and New Zealand markets.
The New Zealand spot (above) features Richie McCaw preparing for the Rugby World Cup. The film features a never heard before Haka written exclusively for Beats By Dre by Kapa Haka leader and Haka composer Inia Maxwell.
The English spot follows Robshaw as he faces press conferences, media doubts and the pressure of the passion of the fans. The spot is overlaid with Jerusalem, performed by Jacob Collier.
Posted September 8, 2015

BBDO New York has launched a great new 3-spot campaign for GE full of professional self-deprecation. As someone who knows that what I do for a living is completely incomprehensible to anyone who does not work in advertising, I love this work.
Tim Godsall of Anonymous Content directed the campaign and it's edited by Greg Scruton at Arcade Edit.
Two of the three spots are here. See the third and full credits.

Posted September 3, 2015
This week's Throwback Thursday is to 2004 and this campaign for the Canadian Film Centre's Worldwide Short Film Festival created by Taxi Toronto, directed by Tim Godsall and produced by Untitled Films.
As the campaign is 11 years old, it was hard to find links online to the spots. Watch Good Cop/Bad Cop above. Creativity has the rest of them posted. The entire campaign is hilarious. Here are links to watch the rest – Love Scene, Special Effects, Establishing a Character, Enter/Exit a Scene. They are all great. Watch them.
Tim is now with OPC in Canada and Anonymous Content in the US. He also has his first feature film, Len and Company, making its north american premiere at TIFF. Very exciting.
Posted August 21, 2015

Man, those folks at John Lewis have done it again. And this time to Elton John. Amazing.
"Tiny Dancer" is directed by the always great Dougal Wilson and created by adam&eve DDB.
Happy Friday. Enjoy. Where's my tutu?
Posted August 10, 2015
Vancouver-based visual effects shop The Embassy teamed up with Interrogate director Misko Iho to deliver this effects packed spot for Disney through TBWA\Chiat\Day LA. Launching Disney's new line of wearable tech toys, the spot mixes familiar heroes and action propelled by the power of imagination.
The Embassy has also done VFX on notable feature films including the both the Ironman and The Hunger Games franchises, Ender's Game, and District 9.
Posted August 7, 2015

This spot broke in the US earlier this year, but it just recently started airing on Canadian TV.
As I watch most of my television on demand I am able to fast forward through commercials, which I do 99% of the time. The 1% is when something is able to catch my eye and spark my interest within 1-5 seconds. Which is exactly what this Subaru spot did. I liked it so much that I actually watched it twice while watching last week's episode of Humans. So good – both the show and the commercial.
Agency is Carmichael Lynch and it's directed by Lance Acord of Park Pictures.
keep looking »