TV Commercial
Posted November 13, 2015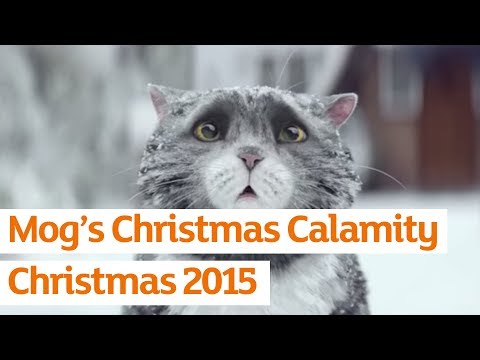 Is it just me, or do the Christmas ads seem to be coming out a bit earlier this year?
Either way, the Brits seem to be leading the pack with another great John Lewis spot (although I do prefer the brand's previous holidays spots to this one) and Sainsbury's introduces us to this amazing tale of Mog the Cat, who is a bit of a jerk and almost ruins Christmas. Well, it's a good thing this family lives in the UK equivalent of Whoville. Agency is AMV/BBDO and there's a making of video, posted below.
Side note: the narration is by Emma Thompson and I'd like her to come here and read me bedtime stories.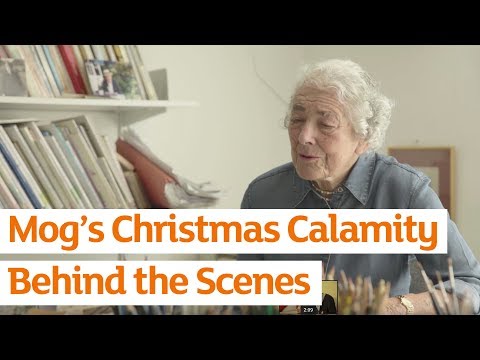 Posted November 11, 2015
Binge watcher can rejoice in this new campaign for T-Mobile starring Aaron Paul (Breaking Bad – which I binge watched).
The campaign was created by Publicis Seattle and MRY and is directed by Arts & Science's Matt Aselton. It's edited by Jeff Ferruzzo and Dave Anderson of Arcade Edit. View the 3rd spot and full credits.
Side note, did you know that there are 12 seasons of Poirot on Netflix? All that Art Deco isn't going drool all over itself.
Posted October 30, 2015
Ah, wasn't the unwrapping and playing with new toys on Christmas morning the best thing ever? Duracell's new holiday campaign captures that spirit – with the help of some amazing VFX. And who doesn't have Star Wars fever?! Only 49 more sleeps until December 18th.
I digress…
The campaign was created by Anomaly, directed by Shawn Levy of Pacific Rim Films, edited by Jeff Ferruzzo at Arcade Edit, and features VFX by Industrial Light & Magic.
Read more about it on Adweek. Full credits.
Posted October 19, 2015
Vapor Music Launches Fifth Kid Records, EP for East of Avenue, and New Music Video, "Army of One"
After 11 years of success in the advertising industry working on campaigns for brands including Dove, Samsung, Ford, Hyundai, McDonald's, WWF, Coca Cola, Walmart, and Toyota, Vapor Music has expanded, opening its own record label called Fifth Kid Records. The label grew out of the success of the song "Paper Planes," a single created by Toronto-based duo East of Avenue, made famous for its creation for a recent holiday campaign for Walmart Canada.
Having executed countless synch placements over the years both for well-known and indie artists, it was a natural progressive step for Vapor to start representing artists on an exclusive basis through Fifth Kid Records.
To launch the label, Serlin and Vapor partnered with Fontana North Distribution and Maple Music Recordings, which handles publicity and promotion, and worked with the Toronto-based office of advertising agency LG2 and LG2 Boutique in Montreal to develop the branding and design. Working with East of Avenue is the newly-minted label's immediate focus, though it's looking ahead at other artists without being beholden to any style of music provided it's of a high quality.
Posted October 19, 2015
The HBC History Foundation is enlisting Man in Motion hero Rick Hansen to celebrate the explorer and surveyor David Thompson in its second Country of Adventurers history segment.
Thompson became one of the most pioneering geographers in Canada. No matter where he traveled, he would mark down the latitude and longitude, temperature and geographical characteristics. Ultimately, he mapped almost half of North America between the 46th and 60th parallels, from the St. Lawrence and Great Lakes all the way to the Pacific. His work was so accurate that it remained the basis of all maps of the west for almost a century.
The HBC History Foundation created The Country of Adventurers series of historical narratives to share the stories of Canada's adventurous past. The campaign was created by Toronto-based Red Urban, directed by Untitled Films' David Tennant, and edited by Mark Paiva at Saints Editorial. Special Effects were handled by Alter Ego, Toronto.
Posted October 5, 2015

Here's another heartfelt spot for Cheerios that, unless you are made of stone, will make you cry.
It's created by Saatchi & Saatchi New York and directed by Community Films' Matt Smukler, who are responsible for all the other tear-jerkers and heartwarming spots for the brand as of late (see here).
Posted October 5, 2015
Finally! The fast-food pyramid is explained.
"Endless Line," is the latest short film from Chipotle to promote Halloween fundraiser, Boorito.
Boorito has become one of the company's most iconic promotions. On Saturday, October 31 between 5pm and closing, Chipotle will offer $3 burritos, bowls, salads, and tacos to customers dressed in a costume with an, "unnecessary" addition. Proceeds from the fundraiser, up to $1 million, will benefit the Chipotle Cultivate Foundation.
The humorous film, created in conjunction with New York based studio, Piro and directed by Tim Piper, features a customer entering a fictitious fast food restaurant where she discovers what Chipotle would be like if it served traditional fast food rather than cooking by hand. It follows her as she orders from an endless line of workers, each adding a different artificial additive to her meal. Rather than accept her artificially flavored, colored, and processed meal, she questions where the "real" ingredient are. The short video concludes with the line: "Unnecessary additives are creepy."
Posted October 2, 2015
They had me at pie. Wait, this is a Nabob commercial.
I'm more of an independent coffee shop kinda girl, but I do really love this ongoing "Respect the Bean" campaign for Nobob. The campaign was originally conceived by Oglivy but is now in the hands of Taxi, who created this spot.
Funny stuff. I still want pie.
Posted September 29, 2015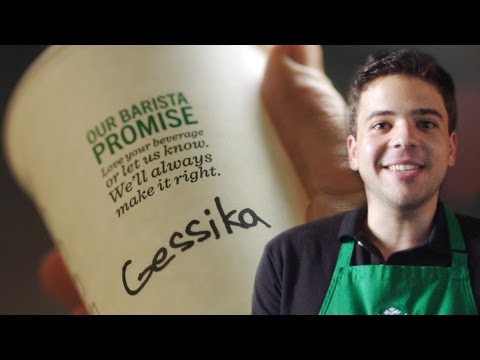 Director T.J. Misny has joined Greenpoint Pictures for commercial film representation.
His comedy shorts, including "Broad City: I Heart New York," featuring Amy Poehler, "Millennial Horror Story," and "Why Starbucks Spells Your Name Wrong" (above), have accumulated over 25 million views on YouTube.
Misny often wears many hats, taking on multiple roles in the production of his film projects, including writing, directing, producing and editing. Since joining Greenpoint Pictures Misny has directed campaigns for Method Soap, GE and New York Post and worked with BBDO and Goodby Silverstein & Partners.
Posted September 28, 2015

The super blood moon is so yesterday…
SYLVANIA SilverStar® zXe are premium automotive headlights that are whiter and crisper than basic bulbs. The creative idea behind the new campaign for SYLVANIA was to show off the beauty of these premium, white headlights against the backdrop of the most majestic and beautiful light show on earth: the Northern Lights.
SYLVANIA partnered with Toronto-based advertising agency FEAST INTERACTIVE to create a TV ad that tells the story of a group of young Canadians on an adventurous nighttime road trip in search of the Aurora Borealis and its magnificent lights.
The idea was a few years in the making. After their successful 2013 campaign called "Night Drift," featuring raw and gritty race cars drifting in an empty parking lot lit by the vehicles' own SYLVANIA zXe headlights, the creative team at FEAST envisioned something bigger for the brand. To pull it off, FEAST partnered once again with Revolver Films and director Ante Kovac, who brought a truly contemporary tone to this latest piece.
"We really wanted to capture the beauty that comes from lighting your drive with these headlights," said Rob Vena, Creative Director at FEAST. "Whitehorse was the perfect location for this. Not only is it one of the greatest places in the world to view the Northern Lights, but the beautiful landscapes and lack of light pollution really allowed the headlights be the star of the show. Ninety-five per cent of what you see in the commercial was lit with SYLVANIA zXe headlights as our only light source."
keep looking »