TV Commercial
Posted May 20, 2015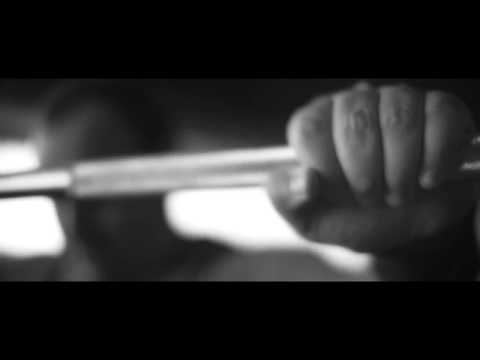 GREY Canada has launched a new national communications campaign for Special Olympics Canada in the lead up to this year's World Summer Games in Los Angeles. The multi-channel program, entitled There Is No Special Treatment, celebrates sport as the great equalizer; an athlete is an athlete no matter what games they are competing in or what their background is.
Creative for the campaign focuses on one key insight: Sport doesn't see disability – the challenge, sacrifice and fulfillment of sport treats every athlete exactly the same. No matter who you are. Sport is sport – it doesn't treat anyone special. GREY proactively developed the campaign over the course of a year for Special Olympics after attending an inspiring athlete recognition event early in 2014. The integrated advertising campaign will include film, print, radio, digital as well as social activations.
The films feature Special Olympics athletes in training and incorporate voiceovers by Special Olympics athletes Tess Trojan and Matthew Nighswander. Jackie Barrett, a world-class powerlifter, who recently lifted 690 lbs., is featured with swimmer Julia Longo and Champion runner Robert Pipitone in the 60-second launch spot entitled "SPORT" (above).
The campaign was developed in conjunction with a number of production partners who generously donated their services including Hubert Davis (Untitled Films), Matt Barnes (Westside Studio) and Adam Damelin (Eggplant). Media planning support has been provided by MediaCom.
Posted May 7, 2015
I've been so busy that I did not notice that the folks at Psyop have created yet another visually stunning, happiness-fueled and wonderfully animated spot for Coke.
Created through W+K Portland, the spot is an entertaining and light-hearted romp telling the tale of a man and his dog and how each see the world. Mission for today, try to view the world through the eyes of a dog.
Psyop's previous work for Coke has included the multi-award winning Happiness Factory and the Super Bowl spot, Heist.
Posted May 5, 2015

The Most Interesting Man in the World is back with a short and simple message for Cinco de Mayo.
The spot ws created by Havas Worldwide New York. It's directed by Steve Miller of @radical.media and edited by Jeff Ferruzzo, Arcade Edit.
Posted April 30, 2015

The 1% live in chateaus, they date supermodels and they collect supercars. It might be next to impossible to live like the 1%, but it's easy to drive like them, thanks to the Subaru BRZ. It's the attainable supercar.
Targeting confident, independent male car enthusiasts between the ages of 30 and 35, Subaru has released two 20-second web films, created by Toronto-based advertising agency Red Urban, that show how easily people can mistake the BRZ for a supercool supercar, and its drivers for elite members of the 1%. What becomes clear is that the BRZ is a seriously affordable supercar for serious drivers and, at $27,395, its pure fun-to-drive quotient rivals that of cars ten times its price.
The web films are directed by Mark Gilbert of Toronto-based Untitled Films and were edited by Marc Langley at Rooster Post.
Posted April 27, 2015

Cat, I'm a kitty cat. And I dance dance dance and I dance dance dance.
I dare you to watch this and not have that song stuck in your head for the rest of he day. Don't worry, it's not a bad thing.
In this spot for Volkswagen Marketing Leasing, Berlin-based creative shop Mangan has taken the social phenomenon of the internet cat video and recreated it – but switched up cats with people dressed as cats. To keep the homemade or YouTube look of the genre intact, they shot all the people-cats on an iPhone 6. It turns out staying true the viral cat video look is easier than it sounds.
Director Curtis Wehrfritz, and production company Tony Petersen Film, Berlin, shot the spot over 3 days at 3 different locations. Of course the end cat and car shots were not captured on an iPhone – post production is by NHB Studios and the animation was Done by Fido, Sweden.
Posted April 15, 2015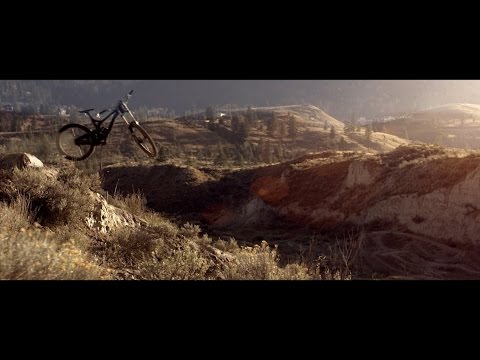 Here's a visually stunning spot for Cycling Canada created by Innocean Worldwide Canada, Toronto-based Alter Ego, and director Mark Zibert.
The 60-second spot features a variety of bicycles speeding this way and that in a number of different environments, some alone and some in large packs, some travelling extremely fast. There's one catch. None of them have riders. The goal is to inspire Canadians to get active, and the spot serves up a succinct rallying cry to potential riders: "Hop On."
Posted April 14, 2015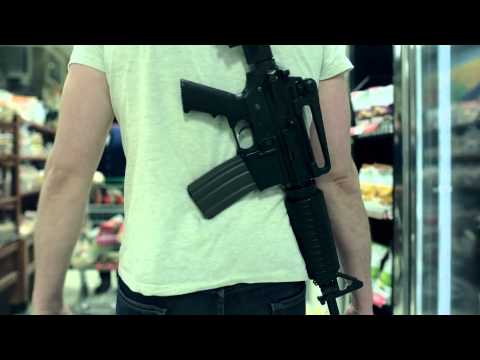 Here's more great work from Grey Toronto for Moms Demand Action for Gun Sense in America.
"Not Allowed" builds off a print and radio campaign from late last year and continues to pressure Kroger, the nation's largest supermarket chain, stop allowing the open carry of guns in its stores.
The launch comes as Moms Demand Action today applauds Safeway & Albertsons, the country's second largest grocery store chain, for responding to Moms' calls and clarifying their company-wide policy prohibiting firearms in their stores. Following their merger in January, Safeway and Albertsons now operate more than 2,000 grocery stores in 34 states and the District of Columbia.
The spot is directed by Tamir Moscovici of Spy Films and edited by Paul Proulx at Rooster Post.

Full credits.
Posted April 13, 2015

Doing the dished never looked so good.
W+K London has created this visually beautiful spot starring dirty dishes. It's directed by Megaforce, of Riff Raff Films, and The Mill did the visual effects. But I really do wish that Finish would have posted it to YouTube in HD. What a shame.
More info on Adweek.
Posted March 23, 2015

Subaru partnered with Toronto-based advertising agency Red Urban to create a series of TV ads, which show why the Impreza is made the way it is and just how much it can really handle. From birthdays to bad days, from potholes to A-holes, from people on their phones to epic storms, the commercials feature the Impreza facing a variety of different, sometimes harrowing situations.
There is one :30 and two :15-second versions of the TV spot that are the final cogs in a multi-faceted campaign that includes digital display, print and radio. All the elements in play speak in an emotionally compelling and relevant way to a younger demographic consisting of men and women between the ages of 25 and 35. Rather than listing technical specifications, the campaign uses a variety of media to tell the Impreza story and demonstrate how its features could fit into their lives.
The campaign is directed by Untitled Films' John Mastromonaco and edited by Marc Langley at Rooster Post.
Posted February 24, 2015

Fancy yourself to be filmmaker? For its Oscars spot, Samsung features an amateur filmmaker making movie magic using a variety of the brand's devices – the result is a lot of funny (and often awkward) moments and some great lines:
- My movie is going to kick that movie's movie butt
- It's sort of Pirates of Penzance meets Weird Science
- Don't worry we'll take care of it in post
72andSunny created the spot, it's directed Stacy Wall of Imperial Woodpecker, and Arcade Edit's Geoff Hounsell, Will Hasell and Sean LaGrange all collaborated on editing.
keep looking »