Design
Posted August 8, 2016

Following four years of steady growth, Toronto strategy and creative shop Giants & Gentlemen (G&G) has moved out of its cozy office on Queen St. East and settled into more generous digs just a few blocks away. The Gents now occupy a 5,400 sq. ft. space on the top floor of the historic Gendron Building at 411 Richmond St. East.
With more people filling its ranks, G&G wanted to make sure to use its new space to the fullest, so the agency tapped Architects Luc Bouliane, the firm behind the recent Relmar Houses project in posh Forest Hill, to make the most of it. "The Gendron was built in 1895 by Walter Massey," Mr. Bouliane explained. "It's a fine example of brick and beam design, so we wanted to retain as much of the original decor as possible and create a modern workspace around it with mid-century modern furniture and industrial accents."
For G&G, it was important that its new space be informal and make a statement all while also being inviting. It was also important that the G&G brand be reflected throughout, both in the colour scheme (red, white, grey) and the overall environment (classic and contemporary). Architects Luc Bouliane accomplished it all, creating a look for the space that's akin to a contemporary take on a gentlemen's club. G&G's new digs now offers its growing staff a work environment that's not only bright and welcoming, but also inspires creativity.
Posted May 6, 2016
I dare you to watch this four minute short film and not cry.
"The Present," created by Jacob Frey and Markus Kranzler in 2014 as a graduation project while they were students at Filmakademie Baden-Wuerttemberg in Ludwigsburg, Germany, has been shown at over 180 film festivals and won more than 50 awards.
It also landed the pair jobs. Today, Frey works at Walt Disney Animation Studios and Kranzler at Pixar Animation Studios here in the Bay Area.
Enjoy.
Posted April 15, 2016
Take five minutes out of your Friday to watch Roadliners, a film about inspiration and craft, and the uncelebrated typographers of the road. For the film, Glasgow and London based based O Street, who describes itself as a design and direction company, partnered with filmmakers Pretend Lovers, to document a day in the life of Glasgow roadliner Thomas 'Tam' Lilley.
Thomas 'Tam' Lilley has been painting letters on Scotland's roads for 18 years. The film showcases the fascinating process behind painting letters on Scotland's roads – grids are marked out in chalk and hot thermoplastic mixed with glass beads is poured into a square mould, then dragged across the ground by hand to create each letter. Letters are effectively drawn freehand, meaning no two are the same, though they all look roughly similar.
O Street took the "road font" a little bit further by digitizing the street letters and using it for its company's branding. Letters on business cards and stationery were printed using thermographic printing, creating a textured, dappled effect much like the lettering on roads. (The effect was created using lighter ink colours, which are usually best avoided in thermographic printing as there is less ink for powder to stick to, meaning letters appear slightly patchy).
Scooped from Creative Review.
Posted February 10, 2016

Jonathan Bonder, who is from Toronto but is now Vancouver-based and a former film and TV sound designer, has launched a passion project, Pluvio Umbrella. Having visiting Vancouver on many occasions, I totally understand why.
Bonder noticed a real lack of stylish and well-made umbrellas in the marketplace, so he decided to start his own line and online store. Pluvio, pluvioumbrella.com, launched earlier this month and features seven high-quality limited edition umbrellas designed by prominent artists.
"I wanted to create a product that's more than just an umbrella." said Jonathan Bonder, founder and CEO. "It's a new platform for showcasing amazing contemporary art. Pluvio's are equal parts design and function. Umbrellas are mostly mundane and I wanted to make them cool. People have to settle for product that lacks style and I want to change that by creating really cool umbrellas."
Artist Lev Yilmaz created the video, "A Pluvio Umbrella Tale," which is posted above.
Posted December 22, 2015

Back in the 1930s, a classic cola brand popularized Santa's look. What if other brands got there first?
For the holidays, kbs+ Toronto has rebranded Santa. With the help of gifted Canadian artist Sharif Tearaway, they have created a series of 12 Rockwell/Sundblom-style illustrations of the jolly ol man. Sharif, who looks a bit like Santa himself, is also the showcased in a short film to promote the project (posted below). The film is directed by Jon + Torey of OPC.
See more at BrandsOfSanta.com
Full credits.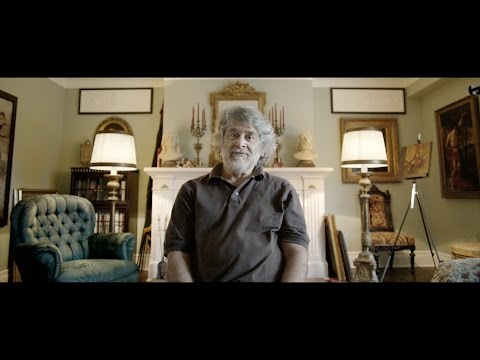 Posted October 6, 2015

Um, well this is amazing.
French director, animator and food artist Alexandre Dubosc has created this fantastic zoetrope cake called Melting POP. So much fun.
Posted September 14, 2015


Here's a cute little animation by Buenos Aires-based design and animation studio Ronda that teaches the principles of colour combination.
"CMYK" is directed by Fernán Graziano. Scooped from Motionographer.
Posted August 27, 2015

Here's something lovely and yummy from the "why didn't I think of this?" files.
Mother New York art director Hedvig A. Kushner makes a lot of smoothies and noticed it kinda works like mixing paint. Add a strawberry, get a hot pink hue, add some spinach and get a subtle green.
Pantone Smoothies is an artsy little project seeking an answer to the question: is it possible to create tasty smoothies in any Pantone colour?
"The process is pretty simple," says Kushner. "I buy colored paper from a local art store, match it to a Pantone swatch, and make the smoothie to match whatever color the swatch is." She and photographer Mike Kushner photograph the fruit laying down and smoothies using the colored paper as a backdrop, in a light box in the basement of Mother's NY offices.
Check out the project on pantonesmoothies.com, I love how the images roll over and include recipes and you can submit your own too, or on Instagram.
Thanks to Hedvig for reaching out. Love it.
Posted August 11, 2015

I just stumbled across the works of Barcelona-based artist and illustrator Sonia Pulido on The Jealous Curator and I immediately want to fill a summer house in the country with her blue ceramics. Note: must get house in the country.
Posted here are "paper dolls" made of porcelain and some of her tableware. See more of my favs here.
You can see more on of her work on her My Work board on Pinterest and in her illustrated ceramics store, UHAALA!


Posted July 28, 2015
Loving this sweet, simple and well-crafted opener created by Calango for IdN issue v22 n2.
It also makes me want to watch Sesame Street's Pinball Number Count. And what's not to love about that?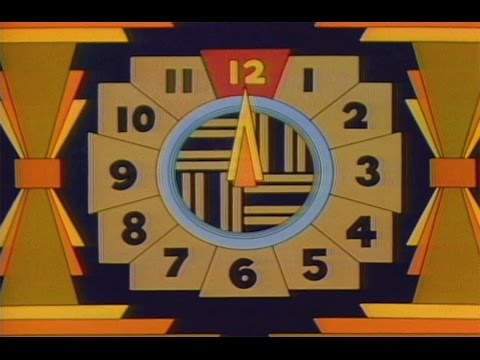 keep looking »