Design
Posted April 15, 2014
Greenpoint Pictures grows its creative offering with eight new signings and a fresh online look.
Brooklyn-based full service production company Greenpoint Pictures has jumped into Spring with a string of new signings and a brand new website. More than doubling its talent pool, the creatively-driven company has diversified its roster with eight new directors and a boost to its in-house post production facilities.
The new signings are pictured above from left to right:
Row 1: Evan Dennis, Tank + Bunker (Judah Lev-Dickstein and Justin Liberman), Alex 2tone
Row 2: We Are Not Pilrgims (Chaddy Chad and Sam Sneed), Logan Roos
Row 3: Olivier Agostini, Aleysa Young, Va$htie
Posted April 11, 2014
Vancouver-based The Embassy has just sent out a newsletter with their latest work – which includes working with Marvel Studios on Captain America Winter Soldier. The team at The Embassy created effects for a key scene featuring stars Chris Evans and Scarlett Johansson. The Embassy has previously collaborated with Marvel on all three Iron Man films.
The newsletter also features advertising projects for Hyundai, EA (For FIFA World Cup) and Rogers.
Posted April 9, 2014
Ok, these are not official LEGO pieces but who doesn't love the idea of a LEGO and Game of Throne collaboration?
Citizen Brick has re-used LEGO elements, that have been repackaged or altered from their original form, to create 12 different mini figures, which are available in four different sets of three . It says "every sets comes with crazy detailing: uniquely pad printed body parts, weapons, and custom cloth elements." Cool. You can buy them here, but they aren't cheap – $220 per set.
Scooped from LikeCOOL.
Posted April 1, 2014
Emmy-nominated flame artist Chris DeCristo joins Los Angeles-based digital production and design company Timber as Lead Flame.
DeCristo has amassed a broad body of work over his many years in production and VFX. DeCristo has freelanced for many of the top visual effects and design studios in Los Angeles before landing at Timber, including Superfad, Digital Domain, Method and Psyop. During that time he lent his talents to numerous advertising campaigns for a ton of top brands, including Sony, IBM, Hyundai, Kia, HP, Lexus, Bacardi and Nike. Many of those commercials went on to win VES awards.
Posted March 28, 2014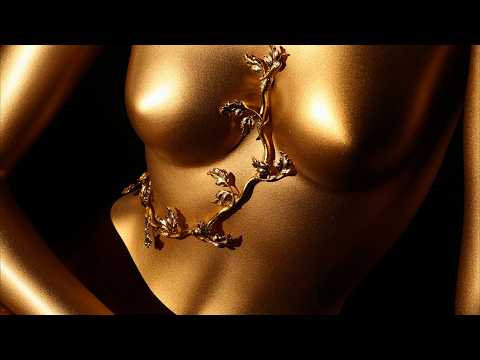 Nice. Some new work from PES. I love PES. And I love that this new film, commissioned by Italian designer Delfina Delettrez, is a little different from their past work, which often features everyday objects in unexpected situations.
The film, "Black Gold," features insects that appear in Delettrez's latest line of jewelry. You can view the collection here.
Posted March 25, 2014
To go with the food porn below, and to stick with the pink theme, here's a Childhood Obesity print ad for Ministère de la Santé Française (French Ministry of Health). Creative by David Lesage.
Found on Ads of the World, where people are loving it in the comment section.
Posted March 20, 2014
My Mom recently gave me these beautiful Hudson's Bay Company playing cards. I'm totally in love with the illustrations and they are too pretty not to share. I wish I knew who designed them. Anyone know?
Posted March 6, 2014
There are a lot of great logos and designs in Canada. To celebrate that, Ottawa-based design firm Northern Army has created a website dedicated to archiving these great designs. Their new website, Northern Army Preservation Society of Canada, is a compendium of some of the best Canadian logos ever designed.
Currently the site has 186 logos and counting. It would be great if the site offered a search feature – can you guys add that? Side note, I'd like to mention how much I miss the old Windsor Salt box design. That was some great design. They should bring it back as the current one pales in comparison.
Posted February 24, 2014
This is just making me hungry. Those who read glossy often, know that I like projects that play with food.
German graphic designer Fabienne Plangger has collaborated with David Reiner, Sebastian Hierner and Karin Stöckl to create this monochromatic series of breakfast foods. Yummy except for the coloured breads. Those just look gross.
keep looking »