Design
Posted March 30, 2015


Yep, if this doesn't prepare you for Monday, nothing will.
Odd, and oddly catchy, here's a music video for Traffic Signs & Jake The Rapper's "Cookie Jar," directed by Ben&Julia (you should follow them on Instagram).
Scooped from Stash.
Posted March 12, 2015
In an effort to get people off their sofas and be move active, French bottled water brand Vittel has created the Couch Converter – yep, they are making your old sofa into running shoes.
Couch converter is available for Vittel's markets in Germany, Belgium, and the Netherlands. Sadly, due to high demand, the company's cobblers are no longer accepting any more couch designs. But you can see existing sofa to sneaker designs in their gallery.
Scooped from PSFK.
Posted March 6, 2015
This is mesmerizing. Created by Stanford design instructor John Edmark, these 3-D printed sculptures, called blooms, are designed to animate when spun under a strobe light. Learn more here.
Happy Friday & enjoy.
Posted March 5, 2015
Netherlands-based animation, illustration and design studio Job, Joris & Marieke created a 100-frame short loop animation and then created a 3D printed installation out of it, frame by frame.
The whole animation is made in CGI, and they used a 3D printer to print each frame. The result a string of characters in different poses, which explains the principles of animation beautifully, without a single bit actually moving.
The installation was created for MOVE ON…! in Kunsthal KAdE, where it can be seen until May 10th.
Posted January 22, 2015
Here's a super cool project – those kids above, they designed the skateboards they are holding – and created their own businesses to brand and market them. They even got high school credits for doing it. The skateboarding pipe pic is their graduating class photo. And it's way better than any school pic I ever had.
Anomaly, a new-model creative agency based in Toronto, is in its 2nd year of an on-going partnership with Oasis Skateboard Factory, an award-winning, Toronto District School Board alternative high school program that allows at-risk students to earn high school credits by running a skateboard and design company.
As part of this innovative partnership, students are matched with mentors from Anomaly who coach and support them through the development of their skateboard brands from the ground up – including naming, brand manifesto and visual identity – and through their professional development as entrepreneurs. A classroom learning series teaches and develops essential business and life skills which are then applied and evaluated by peers and mentors.
Posted January 19, 2015
Netdiver, one of the first online design portals, has rebooted its Best of the Year round-up after a 5 year hiatus.
For the BOTY feature they revisit the past year of design news and choose projects based on originality, quality and inspirational value.
View the selected projects here.
Thanks to Carole Guevin for sending it my way.
Posted January 7, 2015

Here's some nice in camera animation ingenuity from Blinkink's Greg Barth for Hello Play, a Belgian online electronic music platform.
Using 3D printing, stop frame animation and a magnitude of white chocolate Barth creates a retro interpretation of electronic music using objects that glitch and deform, perfectly reflecting the audio. The making-of is below.

Posted January 5, 2015
The first day back after a long holiday sucks. Long holidays are awesome though.
I'm slowing easing into 2015 with Husky's new video for their latest single "Saint Joan."
The video is directed and illustrated by Lucinda Schreiber, who was kind enough to send it my way. Schreiber also directed and animated the great live visuals for Gotye's "Smoke & Mirrors" – posted below – my fav song from the album. Good stuff.
Posted December 9, 2014

Here's the latest from The Juggernaut – you know, they did the Advertising Against Humanity cards last week.
Ketel One Vodka's original copper pot still, "Distilleerketel No. 1," is the Dutch distillery's namesake but it's also the heart and soul of a family-run business that's been in continuous operation for over three centuries. So when Diageo approached The Juggernaut about producing a standout spot for their top-selling vodka, they knew right away that Distilleerketel No. 1 would be key to bringing the brand's story to life.
Much of that story is right there on the bottle: family owned and operated for over ten generations, Ketel One vodka is crafted from small batches in the picturesque city of Schiedam, Holland. The Juggernaunt wanted to showcase Ketel One's historic roots but also emphasize its modern approach to its craft (the distillery was founded in 1691 but didn't start making vodka until 1983) something they did narratively but also stylistically, by combining drones, lasers and letterpress with classic and 3D animation.
Posted December 8, 2014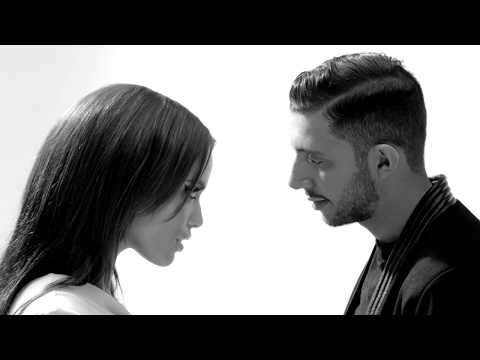 The folks over at Common Good have made this slick and sexy vid for Majid Jordan's latest, called "Her." They've also been creating some great contact for him on Instagram too – watch a reel of all the clips they've done below.
Nice work guys!
keep looking »