Design
Posted January 22, 2015
Here's a super cool project – those kids above, they designed the skateboards they are holding – and created their own businesses to brand and market them. They even got high school credits for doing it. The skateboarding pipe pic is their graduating class photo. And it's way better than any school pic I ever had.
Anomaly, a new-model creative agency based in Toronto, is in its 2nd year of an on-going partnership with Oasis Skateboard Factory, an award-winning, Toronto District School Board alternative high school program that allows at-risk students to earn high school credits by running a skateboard and design company.
As part of this innovative partnership, students are matched with mentors from Anomaly who coach and support them through the development of their skateboard brands from the ground up – including naming, brand manifesto and visual identity – and through their professional development as entrepreneurs. A classroom learning series teaches and develops essential business and life skills which are then applied and evaluated by peers and mentors.
Posted January 19, 2015
Netdiver, one of the first online design portals, has rebooted its Best of the Year round-up after a 5 year hiatus.
For the BOTY feature they revisit the past year of design news and choose projects based on originality, quality and inspirational value.
View the selected projects here.
Thanks to Carole Guevin for sending it my way.
Posted January 7, 2015

Here's some nice in camera animation ingenuity from Blinkink's Greg Barth for Hello Play, a Belgian online electronic music platform.
Using 3D printing, stop frame animation and a magnitude of white chocolate Barth creates a retro interpretation of electronic music using objects that glitch and deform, perfectly reflecting the audio. The making-of is below.

Posted January 5, 2015
The first day back after a long holiday sucks. Long holidays are awesome though.
I'm slowing easing into 2015 with Husky's new video for their latest single "Saint Joan."
The video is directed and illustrated by Lucinda Schreiber, who was kind enough to send it my way. Schreiber also directed and animated the great live visuals for Gotye's "Smoke & Mirrors" – posted below – my fav song from the album. Good stuff.
Posted December 9, 2014

Here's the latest from The Juggernaut – you know, they did the Advertising Against Humanity cards last week.
Ketel One Vodka's original copper pot still, "Distilleerketel No. 1," is the Dutch distillery's namesake but it's also the heart and soul of a family-run business that's been in continuous operation for over three centuries. So when Diageo approached The Juggernaut about producing a standout spot for their top-selling vodka, they knew right away that Distilleerketel No. 1 would be key to bringing the brand's story to life.
Much of that story is right there on the bottle: family owned and operated for over ten generations, Ketel One vodka is crafted from small batches in the picturesque city of Schiedam, Holland. The Juggernaunt wanted to showcase Ketel One's historic roots but also emphasize its modern approach to its craft (the distillery was founded in 1691 but didn't start making vodka until 1983) something they did narratively but also stylistically, by combining drones, lasers and letterpress with classic and 3D animation.
Posted December 8, 2014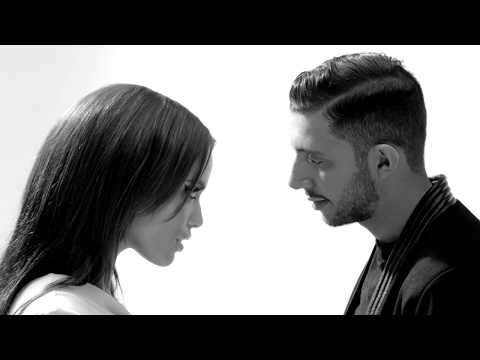 The folks over at Common Good have made this slick and sexy vid for Majid Jordan's latest, called "Her." They've also been creating some great contact for him on Instagram too – watch a reel of all the clips they've done below.
Nice work guys!
Posted December 5, 2014
As soon as I saw these pop up on my Facebook newsfeed I had to get a pack. And I had to get the lovely guys at Toronto-based The Juggernaut, who created them, some ad PR love. So I offered up a trade – PR for cards.
My 2 packs arrived just after I got this story in Adweek. Good trade, no?
The Juggernaut is a Toronto-based animation, design and visual effects studio – you can see their montage reel below. They created 500 packs of these cards for client gifts, sadly they are not for sale. They are making 500 more though, so maybe if you email them and ask nicely, they'll send you a pack. It seems they are up for bartering too. The copy for the cards was written by Lyranda Martin-Evans and Travis Cowdy, who work at KBS+P Toronto.
Posted December 4, 2014
Indie creative studios Analog and Artjail forge transatlantic VFX alliance
London-based Analog and New York-based Artjail have teamed up to offer brands and creative agencies each other's specialized live-action VFX, 3D animation and finishing services. The alliance will make Artjail's Artists, who specialize in high-end compositing, CG work and finishing for live action, available to Analog's British clients; and Analog's photo-realistic 3D visual effects services available to Artjail's clients in the U.S. market.
Both companies specialize in creating arresting visuals to help tell stories for major brands. Working together, the creative studios will now have greater bandwidth, push each other creatively and technically, and have an expanded brand presence.
Posted November 25, 2014
Toronto-based Smith made a super fun vid from their launch party this past Thursday night – it's part "photo booth" and part art installation. The Toronto ad scene was out in full force, drinking lots of premium liquor (LOTS).  I was there. It was super fun & there were these amazing sub sandwiches passed around at midnight. Sub sandwiches are only good at midnight when you are drinking, right?
There's a "making of" vid below. Read more about Smith here.
Posted November 17, 2014

In case you missed getting a tour of Smith's new offices last week, here's the best of the Sadie Cam – a French Bulldog named Sadie "armed" with a GoPro that gives office tours.
keep looking »