Design
Posted June 25, 2015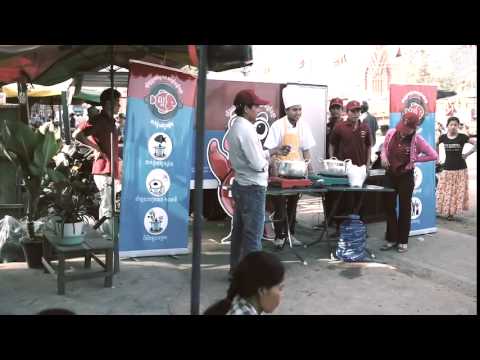 This little iron fish won the Product Design Grand Prix in Cannes last night.
As the case study above shows, Geometry Global in Dubai, United Arab Emirates, approached the problem of iron deficiency in Cambodians by trying to find ways to more iron into their diet. One way, they found, was to simply put a piece of iron into skillets and pans while cooking. But Cambodians were not keen to do this, until they made the piece of iron into the shape of a fish. Great stuff.
Posted June 18, 2015

This week's Throwback Thursday is a short trip back to March 2012 and this project I frequently refer to as "little card, big PR." It got a lot of traction.
Bos, Toronto (now DentsuBos) made a business card that you can roll up and smoke. Toronto-based Head2Head wanted to produce a value-added product for their clients that wouldn't cost them an arm and a leg. Combining this with the desire to rebrand, Bos, Toronto created a business card that served a dual purpose. Not only does it provide a functional benefit (given that each card contained 5 perforated filters), but it also adds a stickiness factor because the card would be something you'd hold onto and refer to, as frequently as you smoked. See more images.
Creative Director/Writer: Gary Watson
Art Director: Jennifer Saunders
Posted May 28, 2015


We're doing our first Throwback Thursday at Glossy – hoping to make this a regular thing.
Today I'm throwing back to October 2007 and this great series of spots that Toronto-based Crush (now known as Smith) created for Douglas Coupland for his novel The Gum Thief.
No ad agency was involved in these spots, the work came directly to Crush from Coupland's publisher, Random House Canada. The project picked up a number of awards, including Best of Show at The Bessies. Coupland himself did the the narration. Great stuff.
In total 9 spots were created and you can watch them all here.
Posted May 12, 2015

Toronto-based creative agency Red Lion has launched an in-housed designed and devoted website that's explorable in much the same way as one navigates through Google Maps or Street View. A key differentiating factor for the website is the way it's been optimized for mobile, with users able to navigate the digital cities by tilting and moving their mobile devices in different directions.
The new website represents another step in the continuation of the Red Lion rebrand, which began with the unveiling of the agency's new word mark, an ambigram representing Red Lion's philosophical emphasis on the unity between left and right brain, which allows people to experience the logo with either the "business" side or the "creative" side of their brain.
Posted May 7, 2015
I've been so busy that I did not notice that the folks at Psyop have created yet another visually stunning, happiness-fueled and wonderfully animated spot for Coke.
Created through W+K Portland, the spot is an entertaining and light-hearted romp telling the tale of a man and his dog and how each see the world. Mission for today, try to view the world through the eyes of a dog.
Psyop's previous work for Coke has included the multi-award winning Happiness Factory and the Super Bowl spot, Heist.
Posted May 6, 2015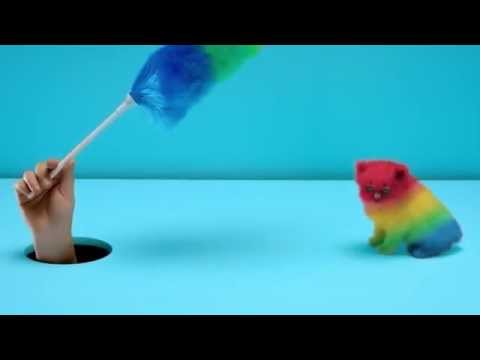 Ah, happiness. Who doesn't like being happy?! Koodo Mobile has launched its new brand platform and integrated campaign, "Choose Happy," created by Toronto-based Camp Jefferson. It's vibrant, fun and bursting with happiness. There's so much to make you smile. In fact, I've watched the popsicle vid (above) about 5 times today. It puts big smile on my face.
The Canadian telco's new direction stems from a key insight at the heart of the brand's business: Koodo customers are happy. The new platform is currently being brought to life, colourfully and exuberantly, across a ton of touch points. Koodo worked with a diverse network of illustrators, animators, designers, artists and directors to create a massive convergence of eclectic, creative, inspirational content, akin to the creativity of the Internet, and geared towards making people happy. The content includes things like an animated loop of a robot slipping on a banana peel, images of smiling popsicles, and dogs that turn into bunnies. It's often accompanied by cheerful observations, like "happiness is no hidden fees," and "happiness is perfect parallel parking when everyone's watching."
Posted May 4, 2015
Fall in LOVE with Opening Sequence for this year's F5 Fest
Intense, deep, dewey-eyed and bittersweet, love is experienced in a variety of ways, just like F5, a creativity festival held  April 17-18 at Terminal 5 in New York City.
The theme for the 2015 incarnation of F5 was simply, "love." That single word was also the entirety of the creative brief given to Block & Tackle by F5's director, Ventura Castro, for the opening titles. The only other rule: no one on the F5 team was to see the titles until the day of the event.
Founded by creative directors Adam Gault and Ted Kotsaftis, Block & Tackle is a production company that is focused on visual storytelling. From animation to live action to stop motion, Block & Tackle overcomes design challenges by any means necessary, and the team pulled out all the stops for the opening sequence.
Posted April 23, 2015

Here's one from the "why did't I think of this?" files. Artists Chris McMahon and Thyrza Segal have been giving thrift store paintings a new life by adding monsters to them.
Using acrylics or oil paints that match the original artwork, they add new characters to the art with some entertaining results – like monster photobombing, or I guess artbombing.
See more images. Scooped from awesomy.com.
Posted April 20, 2015
The Toronto Silent Film Festival has once again turned to Instagram to promote its 2015 Festival. This is the third year using the social platform as an awareness tool for the festival. And in keeping with its innovative approach, TSFF has created a way in which people can experience all the films being shown at this year'​s festival in a truly personal way – allowing the user to create their own film.
Utilizing the 15 second video feature on Instagram, Toronto creative agency Red Lion created a "choose your own adventure" on the festival's instagram account. Using only scenes from the films being featured in the festival, each scene ends with a choice for the user. Based on the hashtag they choose, the platform loads the corresponding scene, each scene has two possible choices.
Posted April 15, 2015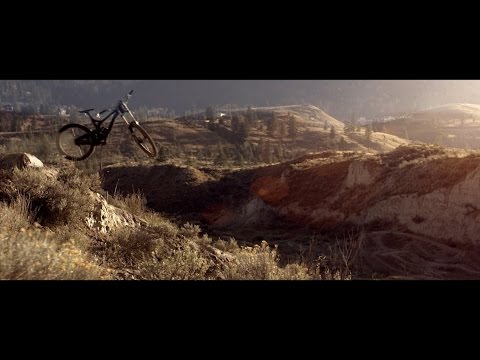 Here's a visually stunning spot for Cycling Canada created by Innocean Worldwide Canada, Toronto-based Alter Ego, and director Mark Zibert.
The 60-second spot features a variety of bicycles speeding this way and that in a number of different environments, some alone and some in large packs, some travelling extremely fast. There's one catch. None of them have riders. The goal is to inspire Canadians to get active, and the spot serves up a succinct rallying cry to potential riders: "Hop On."
keep looking »