Branded Content
Posted January 30, 2015

Here's to Squarespace, the website and blog building provider, for creating an out of the-box Super Bowl experience.
The brand is running an ad on game day, but Squarespace's Super Bowl ad is more than just a commercial starring Jeff Bridges. It's part of a campaign that features a full length album by the star that is guaranteed to put you to sleep – in a good way.
The brand tapped actor Jeff Bridges to create the website DreamingWithJeff.com, where he has created a series of sleep tapes. Go to the music section on the site and listen to the calming creations such as Sleep. Dream. Wake Up., Hummmmmm, A Glass of Water, and Seeing With My Eyes Closed. Great stuff. There's an extended how-to spot below.
To top off all this awesomeness, Squarespace is giving 100% all proceeds, which are pay what you like, to No Kid Hungry. There are also some fancy limited edition sets, including a debossed gold leaf pressed album cover featuring illustrations by Lou Beach. Album cover is also die cut – so when you pull the album lining out, the illustration's eyes go to sleep. Amazing.
The campaign was created by W+K NY, Tim Godsall of Anonymous Content directed the spots, and they are edited by Geoff Hounsell, Arcade Edit. Great stuff.
Posted November 19, 2014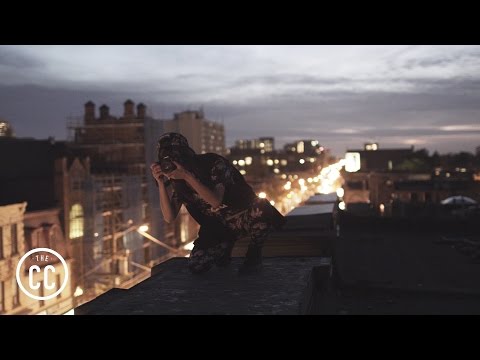 For Creators, By Creators – Toronto-based FREE launches a Millennial-powered digital channel "The Creator Class" in progressive studio partnership with Canon Canada.
"The Creator Class" is a creativity lifestyle channel for those who share their passions for a living. Anchored on YouTube and Instagram, the slate of social programming shares the lives, ambitions, and craft of leading content creatives in Music, Style, Adventure, Arts, and Culture. True to the channel's collaborative premise, all programming is produced by FREE's community of leading social storytellers.
Posted July 9, 2014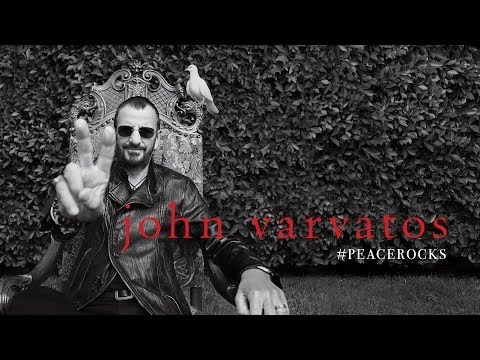 Ringo Starr is celebrating his 74th birthday in style in John Varvatos' Fall 2014 Ad Campaign.
This film, created by YARD, directed by Milkt's Danny Clinch and edited by Arcade Edit's Jen Dean, uses the hashtag #PeaceRocks – every time it is used in social media, Varvatos will donate $1 to the Ringo Starr Peace and Love Fund. Learn more here.
Posted July 4, 2014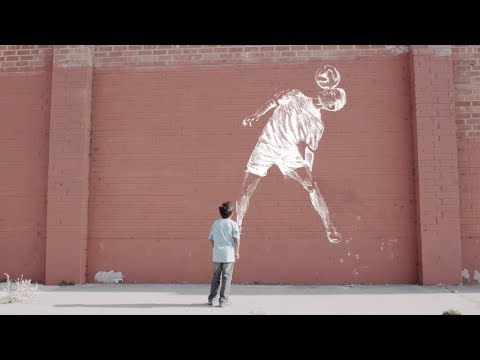 Honey Badger directorial duo The Kolton Brothers have directed and animated the latest film from the Pepsi® Beats of the Beautiful Game album.
The short film, "Whoever We Are" by Grammy Award-winning producer/songwriter/rapper Timbaland and featuring Rachel Assil, serves as the score for the enchanting short film. To Bring this sweet football story to life, The Kolton Brothers use live action cinematography and animation, blending traditional hand-drawn rotoscope animation and digital motion tracking. View a behind the scenes video below.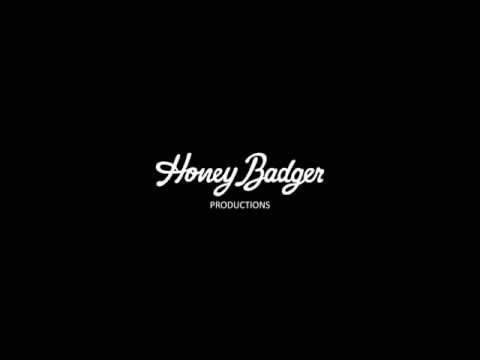 Posted May 12, 2014
Toronto-based photographer and director Christopher Wahl has launched TheHeatherProject.org, a microsite which features a detailed portrait of Heather Ogden, a principal dancer from the National Ballet of Canada, and her daily routine to maintain physical strength via exhaustion and exertion.
Wahl says that the project is an extension his still portrait work, "a photographer's view of the moving image, as if to point the camera but not press the button."
Posted March 10, 2014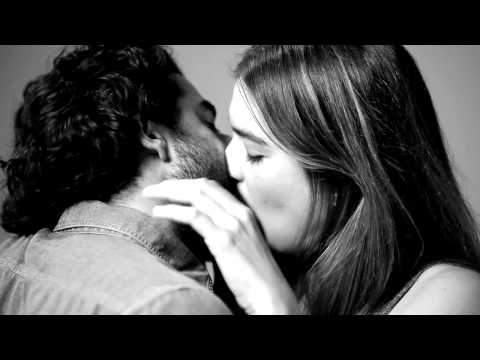 Awkward and adorable.
L.A. fashion label Wren got 20 good-looking strangers to kiss in this short film to promote their Fall 2014 collection. It's directed by Tatia Pllieva.
Posted February 12, 2014

Once More, The Story of VIN 903847 is the story of a 1955 Volkswagen Beetle that went around the world three times, and is still on the road 59 years later.
Volkswagen Canada, Red Urban and Untitled Films director Hubert Davis have brought the story of this car to live. Initially through a documentary film, that began airing on Bravo and Discovery earlier this year. It's a story for anyone who's ever loved a car. The film was edited by Paul Jutras at Rooster Post, and features a beautiful soundtrack by Imprint Music.
The newly launched interactive site OnceMore.ca uses the film as a backbone to an immersive exploration of the Beetle's 58 year (and counting) history. The unique interface of the site combines the film with a map of the Beetle's day-to-day travels, enabling viewers to explore Paul Loofs' (the man who took it around the world) journal entries, photographs, and other artifacts as they correlate to the story. Alternatively, the site can be explored organically, using the map to access specific locations on the Beetle's journey. Together, the documentary and the website provide a unique interactive experience, allowing viewers to fully immerse themselves in the story of 'Once More'.
The full documentary is posted above, but you should check out the extras on OnceMore.ca.
Posted January 27, 2014
Chipotle Mexican Grill today announced plans to launch "Farmed and Dangerous," a Chipotle original comedy series that satirically explores the world of industrial agriculture in America.
The series is produced by Chipotle and Piro, a New York- based studio headed up by Tim Piper, known for Dove Evolution who also directed the series, and Daniel Rosenberg, an executive producer who credits include Inside Man and Righteous Kill. The series trailer is posted above, and the initial four-episode season will be presented weekly on Hulu and Hulu Plus beginning Monday, Feb. 17, 2014. The show integrates Chipotle's values and commitment to serving food made with the highest quality ingredients through the content and themes of the show itself, without any explicit Chipotle branding.
Posted January 21, 2014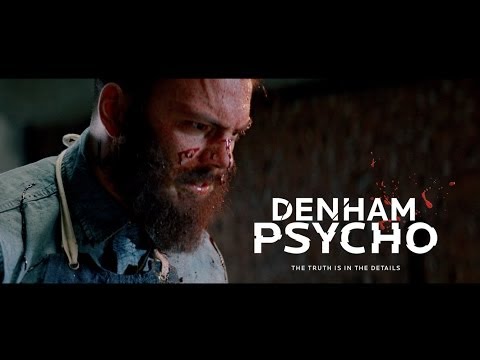 Clothing line Denham has recreated the business card scene from American Psycho with jeans and hipsters. Written by Ben Clark and directed by Hugo Keijzer. Nice.
Posted January 6, 2014
Everyone has loved a car once, no? I loved VW Cabriolet that I named Joey. He sacrificed himself to save my life on an icy road. I'll never name a car again.
Volkswagen Canada has teamed up with Red Urban and Untitled Films director, and Academy award nominee, Hubert Davis to tell the story of a very special 1955 Volkswagen Beetle.
Once More. The Story of VIN 903847 premiered last night on both Bravo and Discovery. And it's a great story about a man and a car that took him around the world 3 times. The car has been exhibited the World Trade Fair and its story was featured in an ad that was awarded at the ADC.
The trailer is posted above and if you missed it last night, you can watch it again on the days and times below (eastern time). I watched it. It's great. I may have cried. Rooster Post edited the film and music is by Imprint.
Bravo:
Friday January 10th at 4:30AM and 11:30PM
Saturday January 11th at 12:30PM
Sunday January 19th at 12PM
Sunday February 9th at 6:30PM
Saturday February 22nd at 1PM
Discovery:
Saturday January 25th at 6:30PM
Sunday February 16th at 8:30AM
Sunday February 23rd at 6:30AM
keep looking »