Branded Content
Posted August 13, 2015
Throwback Thursday to November 2008 and this piece of branded content for Diesel. "Pete the Meat Puppet" is a sing-a-long-tale from life in the fast lane. The film was created by NYC-based Legs, via Stockholm-based creative shop Farfar, and was part of a series of films launched on the brand's website.
Enjoy.
Posted July 17, 2015
In partnership with the World Surf League, Samsung Mobile has created this amazing surf tribute. The film, which features pro surfers Mick Fanning, Gabriel Medina, and Malia Manuel, was created by 72andSunny Amsterdam and directed by Eliot Rausch of Stink.
Surf magazines and blogs are already putting it up for consideration as one of the best surf ads of all time.
Posted July 16, 2015

Today's Throwback Thursday is this sweet 2003 Christmas spot for Japanese retailer Francfranc. "A Small Love Story About Alex and Juliet" was directed by the late great Nagi Noda. Oh how I miss her work.
Sorry about the poor quality – this was the best video file I could find.
Posted May 6, 2015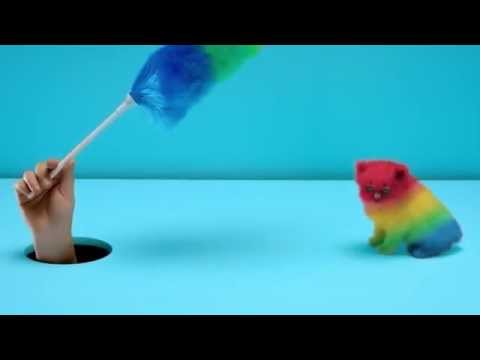 Ah, happiness. Who doesn't like being happy?! Koodo Mobile has launched its new brand platform and integrated campaign, "Choose Happy," created by Toronto-based Camp Jefferson. It's vibrant, fun and bursting with happiness. There's so much to make you smile. In fact, I've watched the popsicle vid (above) about 5 times today. It puts big smile on my face.
The Canadian telco's new direction stems from a key insight at the heart of the brand's business: Koodo customers are happy. The new platform is currently being brought to life, colourfully and exuberantly, across a ton of touch points. Koodo worked with a diverse network of illustrators, animators, designers, artists and directors to create a massive convergence of eclectic, creative, inspirational content, akin to the creativity of the Internet, and geared towards making people happy. The content includes things like an animated loop of a robot slipping on a banana peel, images of smiling popsicles, and dogs that turn into bunnies. It's often accompanied by cheerful observations, like "happiness is no hidden fees," and "happiness is perfect parallel parking when everyone's watching."
Posted February 11, 2015
Ok, I generally find these Valentine's proposal things cheesy – the new WestJet campaign made me say "ugh" out loud – painful. And it's not because I'm bitter or jaded. Just the opposite really, as my partner recently "put a ring on it." It comes down to how the act of the proposal is presented – in a not cheesy way – guys, please stop getting down on one knee, you look ridiculous. High production value and storyline go a long way (of course). Side note on WestJet – the "real" thing is slightly unbelievable with a 2 camera set-up.
Despite that this film for Cartier is slightly over 6 minutes long, it's so engaging. Great stories, settings, performances and production value. Class all the way – as one would expect from the French and the jeweller.
Posted January 30, 2015

Here's to Squarespace, the website and blog building provider, for creating an out of the-box Super Bowl experience.
The brand is running an ad on game day, but Squarespace's Super Bowl ad is more than just a commercial starring Jeff Bridges. It's part of a campaign that features a full length album by the star that is guaranteed to put you to sleep – in a good way.
The brand tapped actor Jeff Bridges to create the website DreamingWithJeff.com, where he has created a series of sleep tapes. Go to the music section on the site and listen to the calming creations such as Sleep. Dream. Wake Up., Hummmmmm, A Glass of Water, and Seeing With My Eyes Closed. Great stuff. There's an extended how-to spot below.
To top off all this awesomeness, Squarespace is giving 100% all proceeds, which are pay what you like, to No Kid Hungry. There are also some fancy limited edition sets, including a debossed gold leaf pressed album cover featuring illustrations by Lou Beach. Album cover is also die cut – so when you pull the album lining out, the illustration's eyes go to sleep. Amazing.
The campaign was created by W+K NY, Tim Godsall of Anonymous Content directed the spots, and they are edited by Geoff Hounsell, Arcade Edit. Great stuff.
Posted November 19, 2014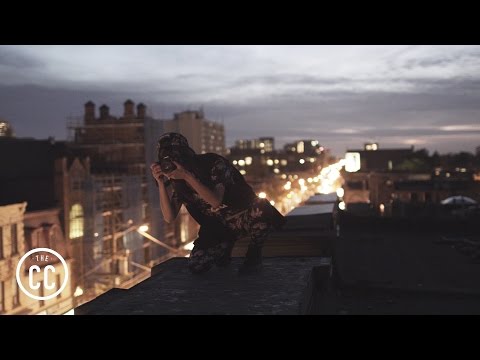 For Creators, By Creators – Toronto-based FREE launches a Millennial-powered digital channel "The Creator Class" in progressive studio partnership with Canon Canada.
"The Creator Class" is a creativity lifestyle channel for those who share their passions for a living. Anchored on YouTube and Instagram, the slate of social programming shares the lives, ambitions, and craft of leading content creatives in Music, Style, Adventure, Arts, and Culture. True to the channel's collaborative premise, all programming is produced by FREE's community of leading social storytellers.
Posted July 9, 2014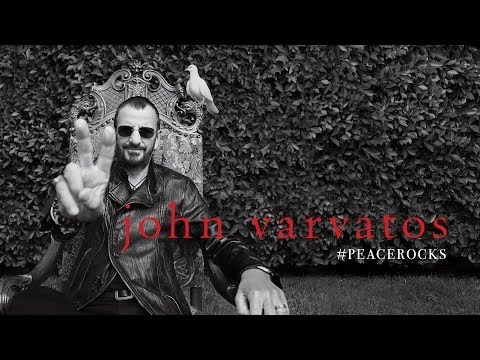 Ringo Starr is celebrating his 74th birthday in style in John Varvatos' Fall 2014 Ad Campaign.
This film, created by YARD, directed by Milkt's Danny Clinch and edited by Arcade Edit's Jen Dean, uses the hashtag #PeaceRocks – every time it is used in social media, Varvatos will donate $1 to the Ringo Starr Peace and Love Fund. Learn more here.
Posted July 4, 2014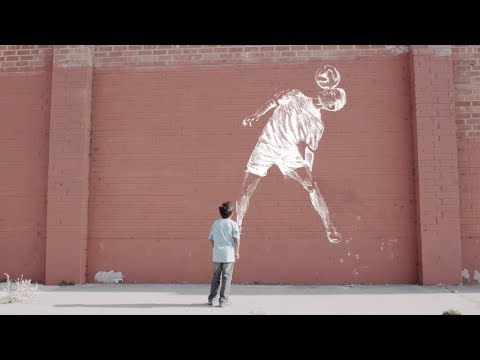 Honey Badger directorial duo The Kolton Brothers have directed and animated the latest film from the Pepsi® Beats of the Beautiful Game album.
The short film, "Whoever We Are" by Grammy Award-winning producer/songwriter/rapper Timbaland and featuring Rachel Assil, serves as the score for the enchanting short film. To Bring this sweet football story to life, The Kolton Brothers use live action cinematography and animation, blending traditional hand-drawn rotoscope animation and digital motion tracking. View a behind the scenes video below.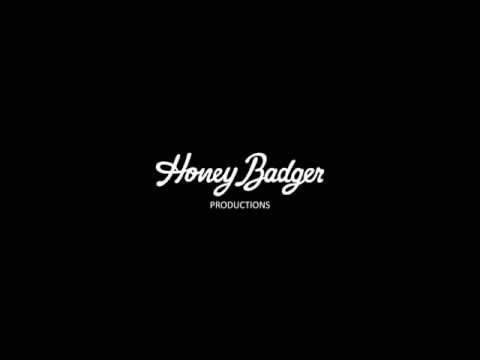 Posted May 12, 2014
Toronto-based photographer and director Christopher Wahl has launched TheHeatherProject.org, a microsite which features a detailed portrait of Heather Ogden, a principal dancer from the National Ballet of Canada, and her daily routine to maintain physical strength via exhaustion and exertion.
Wahl says that the project is an extension his still portrait work, "a photographer's view of the moving image, as if to point the camera but not press the button."
keep looking »