Music Video
Posted March 24, 2016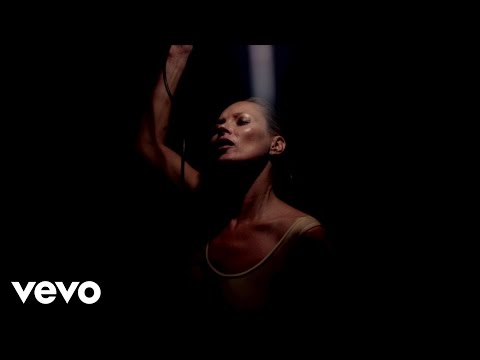 Kate the Great is featured in this mesmerizing new music video for Massive Attack. The video for track Ritual Spirit, from Massive Attack's EP of the same name, features the fashion icon simply dancing with a lightbulb in the dark. The result is a beautiful piece of film.
It's directed by Medium/Robert Del Naja and edited by Antony Tombling Jnr for Fantom Films.
Posted March 3, 2016
Here's a throwback Thursday. M&M's is 75 years old and they are kicking off a year-long birthday celebration with a musical collaboration between Zedd and Aloe Blacc, who have reinterpreted Sammy Davis Jr.'s 1972 classic "The Candy Man" for a modern audience. The 60-second spot, above, is full of great M&M's advertising nostalgia. The extended full length version is posted below.
This musically-driven work was created by BBDO New York. It's directed by Smuggler's StyleWar and edited by Jen Dean at Arcade Edit.
Posted January 29, 2016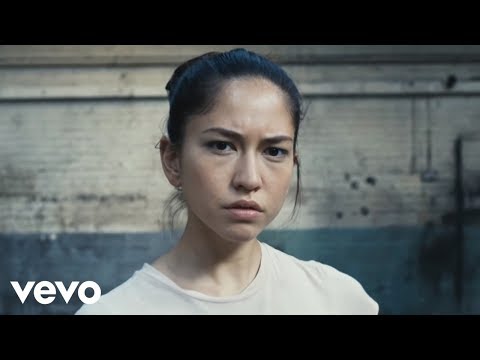 Wait – this is a Chemical Brothers video?! I have to admit, earlier in the week when I saw a still from this video, I thought it was an ad for some sort of fancy new athletic wear. No Joke.
I finally realized what it was, clicked on it and could not be happier. First off – great track. It will be on repeat all day. And the video…such wonderful direction by Dom&Nic of Outsider, and those transitions, The Mill has knocked the VFX out of the park.
Let's get back to those transitions. Blink & you'll miss them. The Mill created a full CG model of the dancer, Sonoya Mizuno, comprising of 107 individual anatomic rigs, as well as bespoke tools to allow the seamless transformation which happens during the dance. Really great.
Something I'm wondering, is that one black & yellow striped pole an homage to The Hacienda? The Chemical Brothers are from Manchester.
Posted January 18, 2016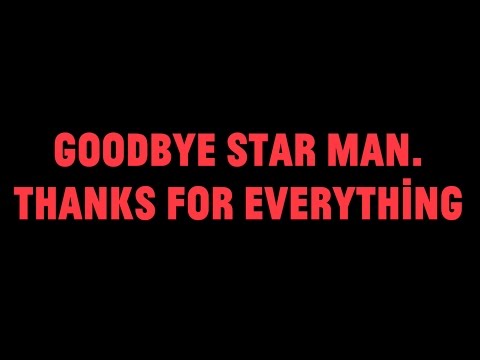 There have been so many wonderful tributes to David Bowie over the past week. MuchMusic actually played his music videos yesterday – I can't remember the last time I saw a music video on MuchMusic. I digress.
On Friday night Choir!Choir!Choir!, a Toronto-based community choir that anyone can join and who meets weekly, gathered at the Art Gallery of Ontario to pay tribute to David Bowie by singing an original arrangement of Space Oddity with 500+ singers. And it's such a wonderful tribute.
Choir!Choir!Choir! recently spread some happiness over the holidays in Toronto's Distillery District, at the Christmas Market, by singing an original arrangement of The Cure's Friday I'm in Love. That performance was sponsored by Koodo Mobile and Robert Smith, lead singer of The Cure, liked the arrangement so much that he donated his licensing fees to a charity of Choir!Choir!Choir! The money was donated to assist Syrian refugees who are immigrating to Canada.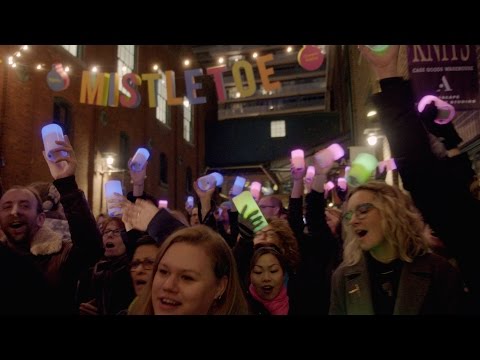 Posted October 19, 2015
Vapor Music Launches Fifth Kid Records, EP for East of Avenue, and New Music Video, "Army of One"
After 11 years of success in the advertising industry working on campaigns for brands including Dove, Samsung, Ford, Hyundai, McDonald's, WWF, Coca Cola, Walmart, and Toyota, Vapor Music has expanded, opening its own record label called Fifth Kid Records. The label grew out of the success of the song "Paper Planes," a single created by Toronto-based duo East of Avenue, made famous for its creation for a recent holiday campaign for Walmart Canada.
Having executed countless synch placements over the years both for well-known and indie artists, it was a natural progressive step for Vapor to start representing artists on an exclusive basis through Fifth Kid Records.
To launch the label, Serlin and Vapor partnered with Fontana North Distribution and Maple Music Recordings, which handles publicity and promotion, and worked with the Toronto-based office of advertising agency LG2 and LG2 Boutique in Montreal to develop the branding and design. Working with East of Avenue is the newly-minted label's immediate focus, though it's looking ahead at other artists without being beholden to any style of music provided it's of a high quality.
Posted July 29, 2015
The third instalment of Paul Kalkbrenner's music video trilogy for his 7th studio album, fittingly titled 7, has been released. The trilogy, called FLORIAN, features the tracks 'Cloud Rider,' 'Mothertrucker,' and 'Feed your Head,' the latter is the first time Jefferson Airplane has been sampled (and I like it).
The FLORIAN trilogy of videos was written by Creative Directors Alexander Nowak and Felix Richter of Droga5. They are directed by Bjoern Ruehmann of Furlined, and edited by Nick Rondeau and Greg Scruton at Arcade Edit.
Posted July 23, 2015
Today's Throwback Thursday is this super fun video for Mùm, called Superwinner, featuring the song "We Have A Map Of The Piano."
Directed by Brian Lee Hughes, the 2002 film features first year students at the Danish Design Center competing in a paper airplane contest. Stills were shot by Peter Funch.
Side note, it was Brian Lee Hughes' Birthday this week. Happy BD BLH! Hughes is repped by Skunk in the US and by OPC in Canada.
Posted July 2, 2015


Throwback Thursday to February 2008 and this video for Utah Saints' remix of Something Good. I love the original Kate Bush song too, and who doesn't love the Running Man?!
Eran Creevy directed this video via London pro co Between the Eyes and LA-based Sleeper Films.
Posted June 25, 2015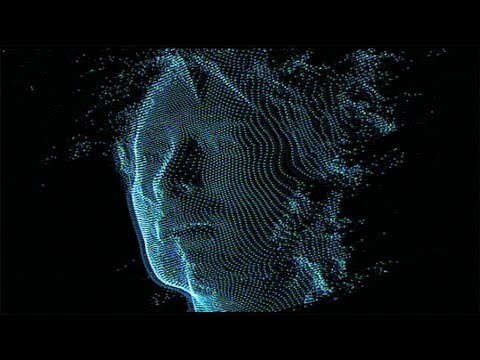 Throwback Thursday to July 2008 and this video for Radiohead's House of Cards – which was the first music video ever to be premiered by Google. Directed by Hollywood-based director James Frost, the video was also the first to be shot without the use of any cameras and only using lasers and scanners.
Two different types of technologies were utilized for the video; the Geometric Informatics system and two lidar (light detection and ranging) systems. The Geometric system is a scanner that uses structured light to capture detailed 3D images at close proximity. The lidars are laser systems that scan large environments in 3D as well. The Velodyne lidar system has 64 lasers that rotate and capture in 360-degrees 900 times per minute and was operated during the video shoot. Aerotec also provided additional lidar images. Geometric processed their own data while 510 Systems and the Syndicate processed the Velodyne lidar data.
Posted May 20, 2015
Well here's a dramatic, awkward and even cringeworthy (in a good way) 8 minutes.
For the launch of his 7th studio album, fittingly titled 7, Paul Kalkbrenner is releasing a music video trilogy FLORIAN, which features the tracks 'Cloud Rider,' 'Mothertrucker,' and 'Feed your Head.'
The series follows a fictional character named Florian; a young foreigner who compulsively shares the music he loves with strangers, though ends up getting rejected. It is meant to parallel the peculiar outsider role of the electronic dance music genre in the US. Despite its origins in Chicago and Detroit, the electronic style to this day hasn't arrived in mainstream America and is paradoxically considered 'foreign.'
FLORIAN was written by Creative Directors Alexander Nowak and Felix Richter of advertising agency Droga5 New York, directed by Bjoern Ruehmann of Furlined, and edited by Nick Rondeau at Arcade Edit.
The first installment of the series is posted above. It will be followed by two other installments in the next couple of months.
keep looking »