Music Video
Posted October 19, 2015
Vapor Music Launches Fifth Kid Records, EP for East of Avenue, and New Music Video, "Army of One"
After 11 years of success in the advertising industry working on campaigns for brands including Dove, Samsung, Ford, Hyundai, McDonald's, WWF, Coca Cola, Walmart, and Toyota, Vapor Music has expanded, opening its own record label called Fifth Kid Records. The label grew out of the success of the song "Paper Planes," a single created by Toronto-based duo East of Avenue, made famous for its creation for a recent holiday campaign for Walmart Canada.
Having executed countless synch placements over the years both for well-known and indie artists, it was a natural progressive step for Vapor to start representing artists on an exclusive basis through Fifth Kid Records.
To launch the label, Serlin and Vapor partnered with Fontana North Distribution and Maple Music Recordings, which handles publicity and promotion, and worked with the Toronto-based office of advertising agency LG2 and LG2 Boutique in Montreal to develop the branding and design. Working with East of Avenue is the newly-minted label's immediate focus, though it's looking ahead at other artists without being beholden to any style of music provided it's of a high quality.
Posted July 29, 2015
The third instalment of Paul Kalkbrenner's music video trilogy for his 7th studio album, fittingly titled 7, has been released. The trilogy, called FLORIAN, features the tracks 'Cloud Rider,' 'Mothertrucker,' and 'Feed your Head,' the latter is the first time Jefferson Airplane has been sampled (and I like it).
The FLORIAN trilogy of videos was written by Creative Directors Alexander Nowak and Felix Richter of Droga5. They are directed by Bjoern Ruehmann of Furlined, and edited by Nick Rondeau and Greg Scruton at Arcade Edit.
Posted July 23, 2015
Today's Throwback Thursday is this super fun video for Mùm, called Superwinner, featuring the song "We Have A Map Of The Piano."
Directed by Brian Lee Hughes, the 2002 film features first year students at the Danish Design Center competing in a paper airplane contest. Stills were shot by Peter Funch.
Side note, it was Brian Lee Hughes' Birthday this week. Happy BD BLH! Hughes is repped by Skunk in the US and by OPC in Canada.
Posted July 2, 2015


Throwback Thursday to February 2008 and this video for Utah Saints' remix of Something Good. I love the original Kate Bush song too, and who doesn't love the Running Man?!
Eran Creevy directed this video via London pro co Between the Eyes and LA-based Sleeper Films.
Posted June 25, 2015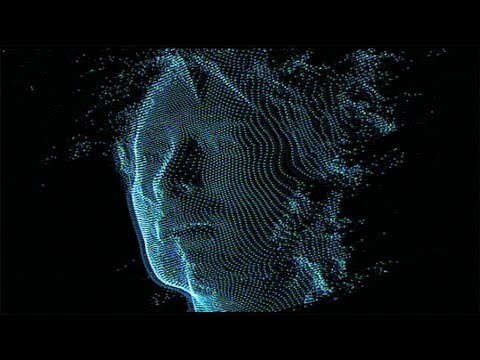 Throwback Thursday to July 2008 and this video for Radiohead's House of Cards – which was the first music video ever to be premiered by Google. Directed by Hollywood-based director James Frost, the video was also the first to be shot without the use of any cameras and only using lasers and scanners.
Two different types of technologies were utilized for the video; the Geometric Informatics system and two lidar (light detection and ranging) systems. The Geometric system is a scanner that uses structured light to capture detailed 3D images at close proximity. The lidars are laser systems that scan large environments in 3D as well. The Velodyne lidar system has 64 lasers that rotate and capture in 360-degrees 900 times per minute and was operated during the video shoot. Aerotec also provided additional lidar images. Geometric processed their own data while 510 Systems and the Syndicate processed the Velodyne lidar data.
Posted May 20, 2015
Well here's a dramatic, awkward and even cringeworthy (in a good way) 8 minutes.
For the launch of his 7th studio album, fittingly titled 7, Paul Kalkbrenner is releasing a music video trilogy FLORIAN, which features the tracks 'Cloud Rider,' 'Mothertrucker,' and 'Feed your Head.'
The series follows a fictional character named Florian; a young foreigner who compulsively shares the music he loves with strangers, though ends up getting rejected. It is meant to parallel the peculiar outsider role of the electronic dance music genre in the US. Despite its origins in Chicago and Detroit, the electronic style to this day hasn't arrived in mainstream America and is paradoxically considered 'foreign.'
FLORIAN was written by Creative Directors Alexander Nowak and Felix Richter of advertising agency Droga5 New York, directed by Bjoern Ruehmann of Furlined, and edited by Nick Rondeau at Arcade Edit.
The first installment of the series is posted above. It will be followed by two other installments in the next couple of months.
Posted April 29, 2015
Alabama Shakes' sophomore album, Sound & Color, debuts at No. 1 on The Billboard 200, selling 96,000 units in its first week of release in the U.S. It is also No. 1 in Canada and in the Top 10 in the U.K., Australia, Switzerland and Netherlands.
The official video for the album's title track premiered today on VEVO and it's directed by James Frost of Los Angles-based production company Honey Badger, whose other music video credits include Radiohead's "House of Cards," Coldplay's "Yellow," and OK Go's "This Too Shall Pass."
The video for "Sound & Color" is based on a concept by Alabama Shakes' Brittany Howard and tells the story of an Astronaut who was sent to explore deep space for new signs of life. His ship malfunctions and he wakes up 500 years off course, with no ability to communicate back home. The video is an observation of his emotions as he accepts his destiny.
Posted March 30, 2015


Director Aleysa Young takes Nicky Nicky 9 Doors to a whole new level in her new music video (this is the director's cut) for Find The Others.
The video stars Graydon Sheppard (also a director and the co-creator and star of Shit Girls Say) and Jayme Keith. Catherine Lutes is the director of photography, it's edited by Robon Haman (Saints) and Alter Ego did the post.
For commercial film, Aleysa Young is represented by Untitled Films.
Posted March 30, 2015


Yep, if this doesn't prepare you for Monday, nothing will.
Odd, and oddly catchy, here's a music video for Traffic Signs & Jake The Rapper's "Cookie Jar," directed by Ben&Julia (you should follow them on Instagram).
Scooped from Stash.
Posted January 21, 2015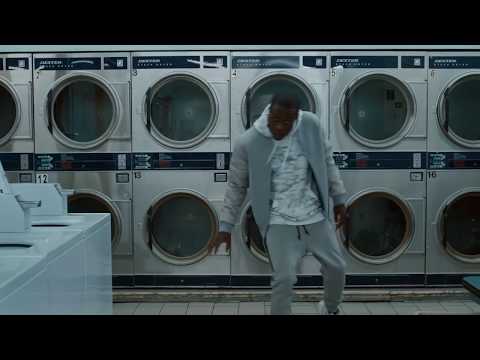 Since I heard this song yesterday, I have not been able to get it out of my head. First off, I really like it. Secondly, it reminds me of a 90s house track. It sounds SO familiar, but I cannot put my finger on it and it's slowly driving me crazy. Please help.
"Forever" is the latest video to be released off of Majid Jordan's EP, A Place Like This. Directed by Common Good's Jamie Webster, who also directed the slick, sexy and stylish Her video for Majid Jordan, the short sweet catchy song takes the viewer on a solo dance party through some of Toronto's most beautifully designed buildings.
A shout out to Izzy Ehrlich at Rooster Post Production, who edited the video.
keep looking »