Music Video
Posted December 8, 2014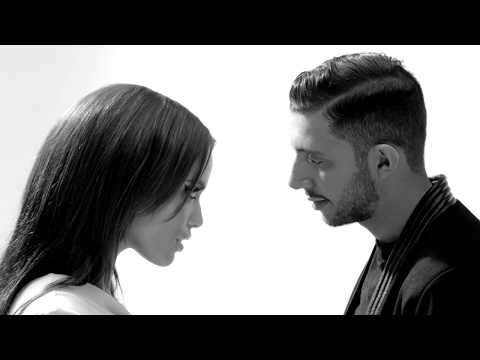 The folks over at Common Good have made this slick and sexy vid for Majid Jordan's latest, called "Her." They've also been creating some great contact for him on Instagram too – watch a reel of all the clips they've done below.
Nice work guys!
Posted December 8, 2014
The song "Paper Planes" has taken off and it's all thanks to Vapor Music and Walmart's Holiday campaign.
Developed by Toronto's Vapor Music, and performed by local artists East of Avenue, the track was created for the retailer's 2014 holiday TV campaign (see below), which features friends and family coming together to celebrate the festive season.
Right off the bat, "Paper Planes" really resonated with TV viewers. They found the tune to be so catchy that Walmart was flooded by calls from fans wondering about the artist behind the song and where they could find the full length track. That led to Vapor music working with East of Avenue to extrapolate "Paper Planes" and make it available in its entirety on both iTunes and Spotify. The song has turned out to be something of a holiday phenomenon. It's already been downloaded over 1600 times in just a few short weeks, and is currently sitting at the number five spot on the singer/songwriter chart on iTunes Canada. A "Paper Planes" music video has also been completed and just launched on YouTube (posted above).
Posted October 16, 2014
Ah, isn't this sweet – a cat fishing, a crow dancing. Um…wait. Enter the earthworm and things start to go terribly wrong. In the most delightfully animated way.
"Earthworm Heart" is the latest music video for the Tom Fun Orchestra, directed by Alasdair + Jock of Trunk.
Found via Little Black Book where there's more info.
Posted September 24, 2014
What a fun, beautiful and playful video for "Knock Knock" by Brunettes Shoot Blondes, an indie/electro/pop band from the Ukraine. Jaja.
Posted September 23, 2014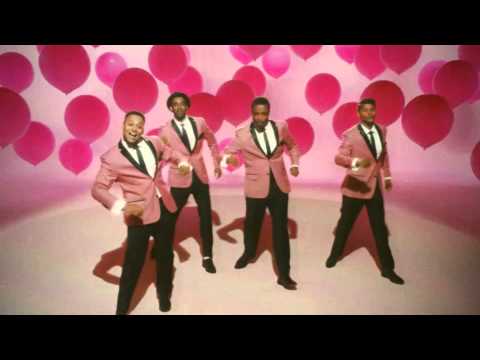 I like boobs and playful copywriting (who doesn't?). Celebrate your breasts with this musical reminder to get them checked.
The singingmammogram.org plays off the idea of sending a singing telegram and features a video and song with lyrics that deliver an important preventive health message – reminding you to get a mammogram – in a fun, clever and encouraging way.
The campaign was created by Deutsch LA for Susan G. Komen Los Angeles, and is directed by Moxie Pictures' Rick LeMoine, edited by Christjan Jordan, Arcade Edit, and features music by Human.
Posted July 30, 2014
Imperial Woodpecker is delighted to announce that Sam Brown has joined their roster for commercial representation in the U.S.
Sam has produced award winning work for clients as varied as Lexus, Samsung, Audi, Adidas and Virgin Media, who's "Fantastic Journey" spot received a best direction yellow pencil at D&AD. His music video for Jay Z's Grammy winning "On to the Next One" has been called the music video of the decade (below). Imperial Woodpecker looks forward to continuing his tradition of eclectically beautiful work.
Sam continues to call Rogue Films home in the U.K., along with the full roster of Imperial's directors.
Posted July 25, 2014
I miss vinyl. I like the little bit of nostalgia in this spot to promote Bombay Bicycle Club's new album, So Long, See You Tomorrow.
The clip expands on the band's phenakistoscope inspired artwork by taking the concept and creating it in-camera, with no post except edit and grade. It's directed by James Henry of Love Commercial.
Found via Creative Review's Best of Feed.
Posted July 4, 2014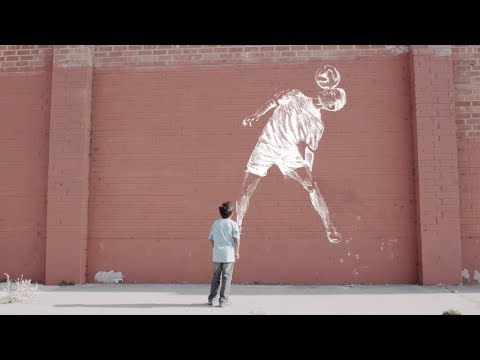 Honey Badger directorial duo The Kolton Brothers have directed and animated the latest film from the Pepsi® Beats of the Beautiful Game album.
The short film, "Whoever We Are" by Grammy Award-winning producer/songwriter/rapper Timbaland and featuring Rachel Assil, serves as the score for the enchanting short film. To Bring this sweet football story to life, The Kolton Brothers use live action cinematography and animation, blending traditional hand-drawn rotoscope animation and digital motion tracking. View a behind the scenes video below.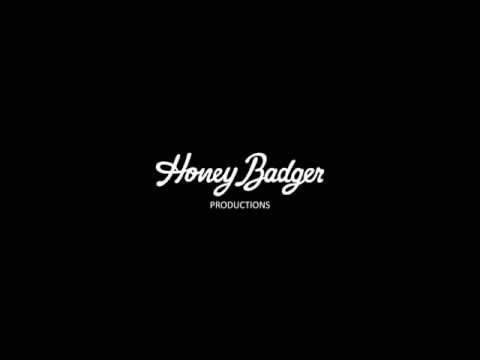 Posted April 15, 2014
Greenpoint Pictures grows its creative offering with eight new signings and a fresh online look.
Brooklyn-based full service production company Greenpoint Pictures has jumped into Spring with a string of new signings and a brand new website. More than doubling its talent pool, the creatively-driven company has diversified its roster with eight new directors and a boost to its in-house post production facilities.
The new signings are pictured above from left to right:
Row 1: Evan Dennis, Tank + Bunker (Judah Lev-Dickstein and Justin Liberman), Alex 2tone
Row 2: We Are Not Pilrgims (Chaddy Chad and Sam Sneed), Logan Roos
Row 3: Olivier Agostini, Aleysa Young, Va$htie
Posted March 19, 2014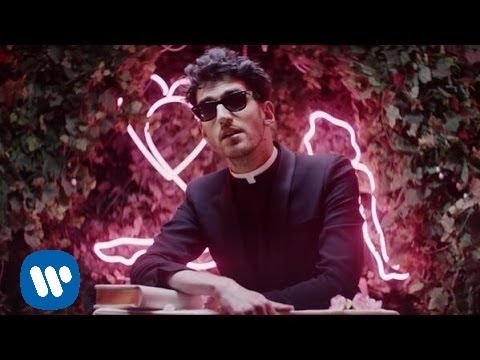 And here for your spring wedding fashion inspiration is Chromeo's latest, Jealous (I Ain't With It), off his new album, White Women, out on May 12th.
Arcade Edit's Greg Scruton edited the video, directed by Ryan Hope, The Directors Bureau.
keep looking »