Animation
Posted November 12, 2013

SourceEcreative is presenting Presents tonight at the Revue Cinema in Roncesvalles. Doors open at 6:30, the screening starts at 7 and it's licensed. Oh and it's free and there are still about 40 tickets left – get yours here.
"Presents" compiles the very best work submitted to the SourceEcreative archive and includes films and promos from signed as well as unsigned directors. The films come from all corners of the globe – so expect to find some undiscovered gems. A sample of what to expect is packaged above.
The night is hosted by SourceEcreative's Worldwide Editor Jamie Madge, and I'm told that it's in two 30-minute sections with drinks before, in-between and after. "The screenings are rollercoaster rides though moving-image delights designed to inspire your creativity and entertain your socks off," says Jamie. So maybe wear some tight socks.
See you tonight.
Posted October 22, 2013
You should never mix superpowers with peer pressure.
Here's a super cute short by Andy Martin. This is the ninth animation from his ongoing illustration project "Handymartian's Illustrated Aliens". You can follow the progress of this project on his tumblr, where he's uploading a new alien illustration every day, building up to a monthly illustration of their planet.
See more vids on his vimeo channel.
Posted October 11, 2013
This four minute CGI short was directed MUTE and created by Jelly London repped Dutch Studio Job, AKA Joris & Marieke, with music by Happy Camper.
"Mute" premiered at the Dutch Film Festival in the Golden Calf competition and was screened at the Anim'est festival in Bucarest.
Scooped from Little Black Book.
Posted September 17, 2013
The Public Assembly collaborated with WWF Canada on a collage-based webfilm for their Freshwater Health Assessment.
How healthy are Canada's waters? You may be surprised to learn that in many cases, we simply don't know. It's a critical knowledge gap — one that has driven WWF to work with experts to establish a clear and consistent way of measuring fresh water health: the Freshwater Health Assessment.
To raise awareness for the initiative, The Public Assembly's director, designer and animator Hector Herrera created a grassroots feel webfilm in the style of a digital collage.
Posted August 20, 2013
Vancouver-based The Embassy creates the world of Kronos for 'Percy Jackson: Sea of Monsters' in 3D.
As the smoke clears from before the Oracle we venture through a panoply of gods, monsters and their monumental feats. The Embassy worked closely with director Thor Freudenthal and visual effects supervisor Dan Kaufman to present the film's back-story in stylistic fashion, combining computer generated stained glass with a storybook aesthetic in stereoscopic 3D.
Posted August 20, 2013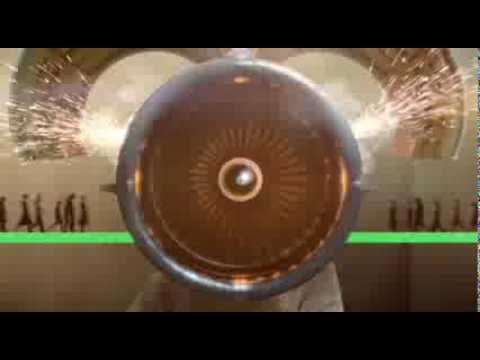 Aardman Animations has produced an epic and evocative set of videos for a BBC Radio 2 play celebrating the 40th anniversary of Pink Floyd's The Dark Side of the Moon album.
Dark Side, which will air on August 26, is a fantastical and psychedelic radio drama written by Tom Stoppard, based on themes from the album, and Aardman has created a three-minute promotional film as well as an extended looped film to complement the audio experience online.
According to its director Darren Dubicki, the trailer aims to encompass the underlying themes of the drama and album – greed, conflict, consumption, humanity and madness. It features images juxtaposed with lyrics and dialogue from the play.
Scooped from Creative Review's blog, where there's more info.
Posted July 31, 2013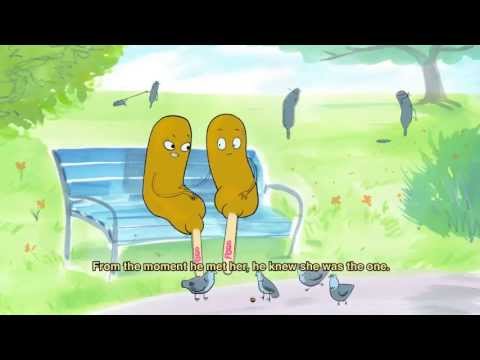 I love me a Pogo, and a good love story.
Here's an amazing spot for Pogo by Toronto-based Blammo, illustrated by Graham Roumieu, directed by Common Good in conjunction with Graham Roumieu, and animated by Common Good.
Not to spoil the end, but it came as no surprise to me – as I'm a mustard girl myself.
Posted June 22, 2013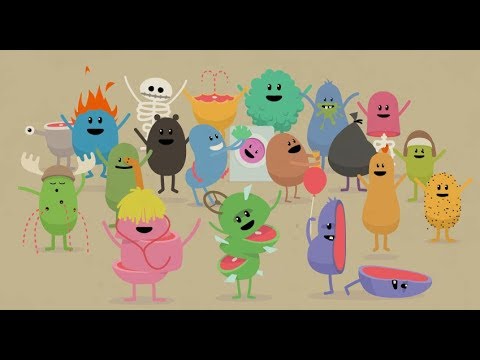 A big congrats to McCann Melbourne for picking up a record of 5 Grand Prix in Cannes for their super cute and super amazing campaign for train safety. The spot has surpassed 50-miilion and the song was written by McCann's John Mescall and Australian musician Ollie McGill from the band The Cat Empire, and performed by Emily Lubitz of Tinpan Orange.
Feel free to sing-a-long (I do).
Posted June 4, 2013

Last night was the Focus on Asiainstalment of Packaged Goods at TIFF's Bell Lightbox in Toronto. Although it's literally impossible to accurately represent the creative output of a particular region into an hour, this edition of the showcase featured a great selection of Asian short form creativity, from China, Japan, Southeast Asia and India. I rarely miss an instalment of Packaged Goods, and I have to say that last night was one of the most enjoyable ones I have seen.
The music video above, Shugo Tokumaru's "Katachi", is the only thing in the screening I had seen before. One of my favourites, that made me laugh out loud, is "Beijing Duck" for Sunsnack via Leo Burnett, Bangkok, that's posted below.
More of my favourite projects from last night are posted here.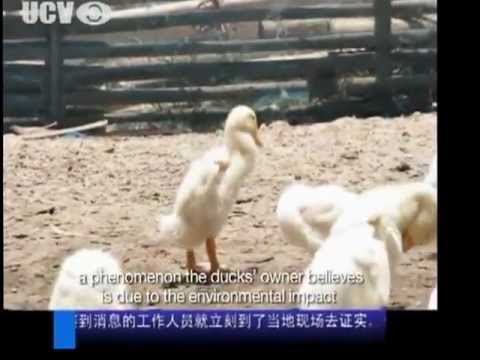 Posted June 3, 2013
OK, "cute" doesn't quite cut it in describing this spot. The design is amazing. I love the transitions too – especially the leopard spots.
Here's a new spot from Toronto-based design & animation studio Crush, via Wong, Doody, Crandall, Wiener, Seattle, for the Woodland Park Zoo. The previous spot in the campaign is below. Good stuff. Full credits are here.
keep looking »