Animation
Posted May 6, 2016
I dare you to watch this four minute short film and not cry.
"The Present," created by Jacob Frey and Markus Kranzler in 2014 as a graduation project while they were students at Filmakademie Baden-Wuerttemberg in Ludwigsburg, Germany, has been shown at over 180 film festivals and won more than 50 awards.
It also landed the pair jobs. Today, Frey works at Walt Disney Animation Studios and Kranzler at Pixar Animation Studios here in the Bay Area.
Enjoy.
Posted November 24, 2015
Yep, here's another Christmas tear-jerker. This time from Spain and created by Leo Burnett Iberia (Madrid) and beautifully animated and directed by againstallodds of Passion Pictures.
This sweet 3-minute film follows Justino, the nightshift worker at a mannequin factory as he spends the nights alone but is able to bring joy to the daytime staff with some office mannequin antics. And who doesn't love mannequin antics?!
This spot is part of an annual tradition in Spain. Since 1812, the Christmas lottery is more of a group affair than other lotteries, as it's traditional for people to share the winnings by buying shared tickets with colleagues, friends and family.
They have also set up an Instagram account for Justino, in case this film just isn't enough. I'm following him.
Enjoy.
Posted October 30, 2015


You can't have Halloween without a horror film, or 2. This one stars five very unlucky garden snails who find themselves in a kitchen of terror.
"Escargore" is an entertaining mix of comedy and animated-gore and is the latest short from Auckland-based Media Design School's 3D Animation and VFX program. The short film, which is a mix of live-action and CGI, was completed in four months by a group of 22 students. Kudos to director Oliver Hilbert and the team. Nicely done.
There's a behind the scenes vid too. Posted below.

Posted September 14, 2015


Here's a cute little animation by Buenos Aires-based design and animation studio Ronda that teaches the principles of colour combination.
"CMYK" is directed by Fernán Graziano. Scooped from Motionographer.
Posted July 28, 2015
Loving this sweet, simple and well-crafted opener created by Calango for IdN issue v22 n2.
It also makes me want to watch Sesame Street's Pinball Number Count. And what's not to love about that?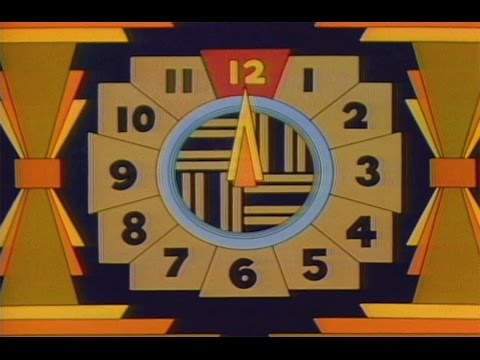 Posted May 28, 2015


We're doing our first Throwback Thursday at Glossy – hoping to make this a regular thing.
Today I'm throwing back to October 2007 and this great series of spots that Toronto-based Crush (now known as Smith) created for Douglas Coupland for his novel The Gum Thief.
No ad agency was involved in these spots, the work came directly to Crush from Coupland's publisher, Random House Canada. The project picked up a number of awards, including Best of Show at The Bessies. Coupland himself did the the narration. Great stuff.
In total 9 spots were created and you can watch them all here.
Posted May 7, 2015
I've been so busy that I did not notice that the folks at Psyop have created yet another visually stunning, happiness-fueled and wonderfully animated spot for Coke.
Created through W+K Portland, the spot is an entertaining and light-hearted romp telling the tale of a man and his dog and how each see the world. Mission for today, try to view the world through the eyes of a dog.
Psyop's previous work for Coke has included the multi-award winning Happiness Factory and the Super Bowl spot, Heist.
Posted May 6, 2015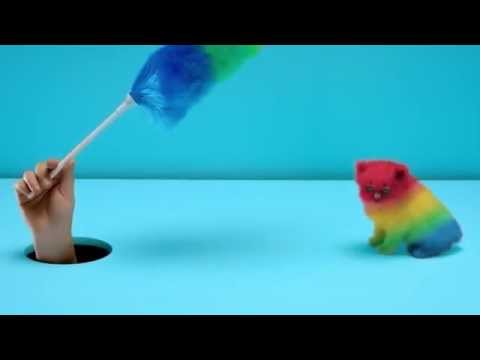 Ah, happiness. Who doesn't like being happy?! Koodo Mobile has launched its new brand platform and integrated campaign, "Choose Happy," created by Toronto-based Camp Jefferson. It's vibrant, fun and bursting with happiness. There's so much to make you smile. In fact, I've watched the popsicle vid (above) about 5 times today. It puts big smile on my face.
The Canadian telco's new direction stems from a key insight at the heart of the brand's business: Koodo customers are happy. The new platform is currently being brought to life, colourfully and exuberantly, across a ton of touch points. Koodo worked with a diverse network of illustrators, animators, designers, artists and directors to create a massive convergence of eclectic, creative, inspirational content, akin to the creativity of the Internet, and geared towards making people happy. The content includes things like an animated loop of a robot slipping on a banana peel, images of smiling popsicles, and dogs that turn into bunnies. It's often accompanied by cheerful observations, like "happiness is no hidden fees," and "happiness is perfect parallel parking when everyone's watching."
Posted May 4, 2015
Fall in LOVE with Opening Sequence for this year's F5 Fest
Intense, deep, dewey-eyed and bittersweet, love is experienced in a variety of ways, just like F5, a creativity festival held  April 17-18 at Terminal 5 in New York City.
The theme for the 2015 incarnation of F5 was simply, "love." That single word was also the entirety of the creative brief given to Block & Tackle by F5's director, Ventura Castro, for the opening titles. The only other rule: no one on the F5 team was to see the titles until the day of the event.
Founded by creative directors Adam Gault and Ted Kotsaftis, Block & Tackle is a production company that is focused on visual storytelling. From animation to live action to stop motion, Block & Tackle overcomes design challenges by any means necessary, and the team pulled out all the stops for the opening sequence.
Posted April 6, 2015
The revelatory HBO Documentary Film Going Clear: Scientology and the Prison of Belief, which debuted on the network to a record audience number on Sunday March 29, offers a rare glimpse behind the veil at the Church of Scientology. Before the curtain was lifted, New York-based VFX studio Artjail was enlisted by lauded documentary filmmaker Alex Gibney and Jigsaw Productions to help visualize the overall look he had in mind for his film.
Artjail was involved in working on many important aspects of the documentary. In particular, the studio designed the film's important and impactful opening sequence (above), which drew viewers right into the mysterious inner world of of Scientology by depicting its peculiar "auditing" process. Artjail shot live-action footage and created the type design for the sequence
Using stock footage, CG and 2D elements, Artjail also created the animations for the film's "Myth of Creation" sequence (below), which is narrated by L. Ron Hubbard himself. The animated footage is layered, creating a surreal and bizarre set of images that serve as a visual interpretation of Hubbard's strange, sci-fi explanation for how the world was created.

Read more.


keep looking »