Animation
Posted November 11, 2014

Toronto-based Crush, Notch, AXYZ and Lollipop have come together, combining their creative skill and craftsmanship to forge a new identity.
Meet Smith, a shop that proves that four core competencies are better than one, comprising AXYZ's VFX and animation wizardry, Notch's colour grading artistry, Crush's wide-ranging creative exploration and Lollipop's diverse digital capabilities.
Smith has a huge range of talent ranging from some of the top people in the industry to a wide variety of up and coming artists and producers. Smith's a production/post/digital shop that's better, faster, stronger and more relevant to today's industry. View their montage reel above.
Want to get a look inside Smith? Well, tune into the SadieCam (a French Bulldog armed with a GoPro) tomorrow from 12pm-2pm (Eastern). Sadie will be giving virtual visitors a look at Smith and its talented team of Smithites.
Posted October 31, 2014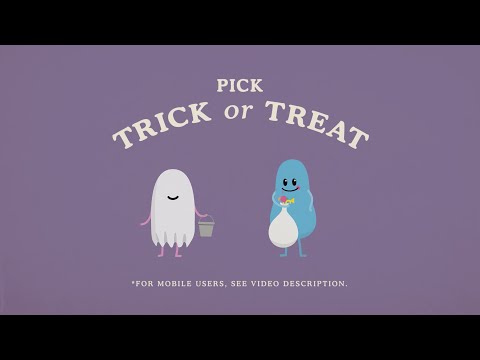 The beloved Dumb Ways to Die is back with two Halloween-themed spots – it uses an annotation, so be sure to replay to watch both the "Trick" and the "Treat." Agency is McCann Melbourne.
Posted October 16, 2014
Ah, isn't this sweet – a cat fishing, a crow dancing. Um…wait. Enter the earthworm and things start to go terribly wrong. In the most delightfully animated way.
"Earthworm Heart" is the latest music video for the Tom Fun Orchestra, directed by Alasdair + Jock of Trunk.
Found via Little Black Book where there's more info.
Posted April 30, 2014
LA-based LOOKEFFECTS breaks down their work on Wes Anderson's latest film, Grand Budapest Hotel (so good).
Scooped from Panic & Bob's Matt Kett on Facebook. You should watch his reel.
Posted April 11, 2014
Vancouver-based The Embassy has just sent out a newsletter with their latest work – which includes working with Marvel Studios on Captain America Winter Soldier. The team at The Embassy created effects for a key scene featuring stars Chris Evans and Scarlett Johansson. The Embassy has previously collaborated with Marvel on all three Iron Man films.
The newsletter also features advertising projects for Hyundai, EA (For FIFA World Cup) and Rogers.
Posted April 1, 2014
Emmy-nominated flame artist Chris DeCristo joins Los Angeles-based digital production and design company Timber as Lead Flame.
DeCristo has amassed a broad body of work over his many years in production and VFX. DeCristo has freelanced for many of the top visual effects and design studios in Los Angeles before landing at Timber, including Superfad, Digital Domain, Method and Psyop. During that time he lent his talents to numerous advertising campaigns for a ton of top brands, including Sony, IBM, Hyundai, Kia, HP, Lexus, Bacardi and Nike. Many of those commercials went on to win VES awards.
Posted March 28, 2014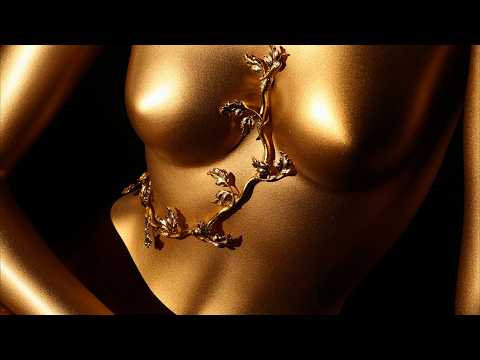 Nice. Some new work from PES. I love PES. And I love that this new film, commissioned by Italian designer Delfina Delettrez, is a little different from their past work, which often features everyday objects in unexpected situations.
The film, "Black Gold," features insects that appear in Delettrez's latest line of jewelry. You can view the collection here.
Posted November 12, 2013

SourceEcreative is presenting Presents tonight at the Revue Cinema in Roncesvalles. Doors open at 6:30, the screening starts at 7 and it's licensed. Oh and it's free and there are still about 40 tickets left – get yours here.
"Presents" compiles the very best work submitted to the SourceEcreative archive and includes films and promos from signed as well as unsigned directors. The films come from all corners of the globe – so expect to find some undiscovered gems. A sample of what to expect is packaged above.
The night is hosted by SourceEcreative's Worldwide Editor Jamie Madge, and I'm told that it's in two 30-minute sections with drinks before, in-between and after. "The screenings are rollercoaster rides though moving-image delights designed to inspire your creativity and entertain your socks off," says Jamie. So maybe wear some tight socks.
See you tonight.
Posted October 22, 2013
You should never mix superpowers with peer pressure.
Here's a super cute short by Andy Martin. This is the ninth animation from his ongoing illustration project "Handymartian's Illustrated Aliens". You can follow the progress of this project on his tumblr, where he's uploading a new alien illustration every day, building up to a monthly illustration of their planet.
See more vids on his vimeo channel.
Posted October 11, 2013
This four minute CGI short was directed MUTE and created by Jelly London repped Dutch Studio Job, AKA Joris & Marieke, with music by Happy Camper.
"Mute" premiered at the Dutch Film Festival in the Golden Calf competition and was screened at the Anim'est festival in Bucarest.
Scooped from Little Black Book.
keep looking »