Animation
Posted May 28, 2015


We're doing our first Throwback Thursday at Glossy – hoping to make this a regular thing.
Today I'm throwing back to October 2007 and this great series of spots that Toronto-based Crush (now known as Smith) created for Douglas Coupland for his novel The Gum Thief.
No ad agency was involved in these spots, the work came directly to Crush from Coupland's publisher, Random House Canada. The project picked up a number of awards, including Best of Show at The Bessies. Coupland himself did the the narration. Great stuff.
In total 9 spots were created and you can watch them all here.
Posted May 6, 2015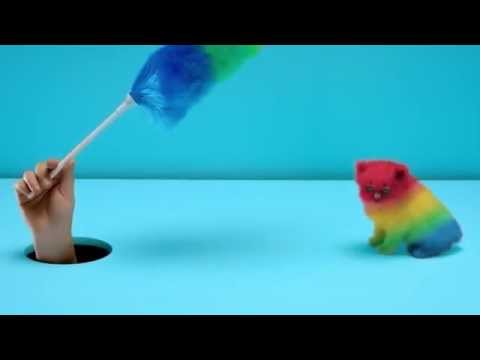 Ah, happiness. Who doesn't like being happy?! Koodo Mobile has launched its new brand platform and integrated campaign, "Choose Happy," created by Toronto-based Camp Jefferson. It's vibrant, fun and bursting with happiness. There's so much to make you smile. In fact, I've watched the popsicle vid (above) about 5 times today. It puts big smile on my face.
The Canadian telco's new direction stems from a key insight at the heart of the brand's business: Koodo customers are happy. The new platform is currently being brought to life, colourfully and exuberantly, across a ton of touch points. Koodo worked with a diverse network of illustrators, animators, designers, artists and directors to create a massive convergence of eclectic, creative, inspirational content, akin to the creativity of the Internet, and geared towards making people happy. The content includes things like an animated loop of a robot slipping on a banana peel, images of smiling popsicles, and dogs that turn into bunnies. It's often accompanied by cheerful observations, like "happiness is no hidden fees," and "happiness is perfect parallel parking when everyone's watching."
Posted May 4, 2015
Fall in LOVE with Opening Sequence for this year's F5 Fest
Intense, deep, dewey-eyed and bittersweet, love is experienced in a variety of ways, just like F5, a creativity festival held  April 17-18 at Terminal 5 in New York City.
The theme for the 2015 incarnation of F5 was simply, "love." That single word was also the entirety of the creative brief given to Block & Tackle by F5's director, Ventura Castro, for the opening titles. The only other rule: no one on the F5 team was to see the titles until the day of the event.
Founded by creative directors Adam Gault and Ted Kotsaftis, Block & Tackle is a production company that is focused on visual storytelling. From animation to live action to stop motion, Block & Tackle overcomes design challenges by any means necessary, and the team pulled out all the stops for the opening sequence.
Posted April 6, 2015
The revelatory HBO Documentary Film Going Clear: Scientology and the Prison of Belief, which debuted on the network to a record audience number on Sunday March 29, offers a rare glimpse behind the veil at the Church of Scientology. Before the curtain was lifted, New York-based VFX studio Artjail was enlisted by lauded documentary filmmaker Alex Gibney and Jigsaw Productions to help visualize the overall look he had in mind for his film.
Artjail was involved in working on many important aspects of the documentary. In particular, the studio designed the film's important and impactful opening sequence (above), which drew viewers right into the mysterious inner world of of Scientology by depicting its peculiar "auditing" process. Artjail shot live-action footage and created the type design for the sequence
Using stock footage, CG and 2D elements, Artjail also created the animations for the film's "Myth of Creation" sequence (below), which is narrated by L. Ron Hubbard himself. The animated footage is layered, creating a surreal and bizarre set of images that serve as a visual interpretation of Hubbard's strange, sci-fi explanation for how the world was created.

Read more.


Posted December 4, 2014
Indie creative studios Analog and Artjail forge transatlantic VFX alliance
London-based Analog and New York-based Artjail have teamed up to offer brands and creative agencies each other's specialized live-action VFX, 3D animation and finishing services. The alliance will make Artjail's Artists, who specialize in high-end compositing, CG work and finishing for live action, available to Analog's British clients; and Analog's photo-realistic 3D visual effects services available to Artjail's clients in the U.S. market.
Both companies specialize in creating arresting visuals to help tell stories for major brands. Working together, the creative studios will now have greater bandwidth, push each other creatively and technically, and have an expanded brand presence.
Posted November 11, 2014

Toronto-based Crush, Notch, AXYZ and Lollipop have come together, combining their creative skill and craftsmanship to forge a new identity.
Meet Smith, a shop that proves that four core competencies are better than one, comprising AXYZ's VFX and animation wizardry, Notch's colour grading artistry, Crush's wide-ranging creative exploration and Lollipop's diverse digital capabilities.
Smith has a huge range of talent ranging from some of the top people in the industry to a wide variety of up and coming artists and producers. Smith's a production/post/digital shop that's better, faster, stronger and more relevant to today's industry. View their montage reel above.
Want to get a look inside Smith? Well, tune into the SadieCam (a French Bulldog armed with a GoPro) tomorrow from 12pm-2pm (Eastern). Sadie will be giving virtual visitors a look at Smith and its talented team of Smithites.
Posted November 12, 2013

SourceEcreative is presenting Presents tonight at the Revue Cinema in Roncesvalles. Doors open at 6:30, the screening starts at 7 and it's licensed. Oh and it's free and there are still about 40 tickets left – get yours here.
"Presents" compiles the very best work submitted to the SourceEcreative archive and includes films and promos from signed as well as unsigned directors. The films come from all corners of the globe – so expect to find some undiscovered gems. A sample of what to expect is packaged above.
The night is hosted by SourceEcreative's Worldwide Editor Jamie Madge, and I'm told that it's in two 30-minute sections with drinks before, in-between and after. "The screenings are rollercoaster rides though moving-image delights designed to inspire your creativity and entertain your socks off," says Jamie. So maybe wear some tight socks.
See you tonight.
Posted August 20, 2013
Vancouver-based The Embassy creates the world of Kronos for 'Percy Jackson: Sea of Monsters' in 3D.
As the smoke clears from before the Oracle we venture through a panoply of gods, monsters and their monumental feats. The Embassy worked closely with director Thor Freudenthal and visual effects supervisor Dan Kaufman to present the film's back-story in stylistic fashion, combining computer generated stained glass with a storybook aesthetic in stereoscopic 3D.
Posted July 31, 2013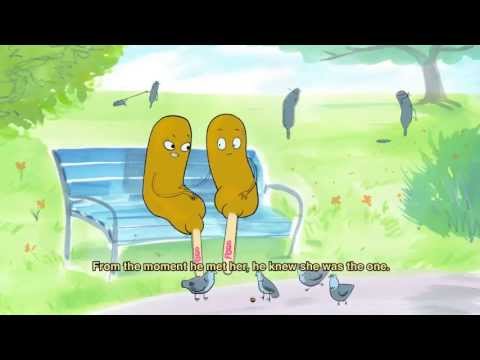 I love me a Pogo, and a good love story.
Here's an amazing spot for Pogo by Toronto-based Blammo, illustrated by Graham Roumieu, directed by Common Good in conjunction with Graham Roumieu, and animated by Common Good.
Not to spoil the end, but it came as no surprise to me – as I'm a mustard girl myself.
Posted June 22, 2013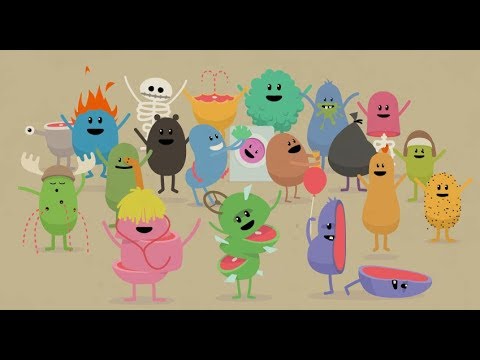 A big congrats to McCann Melbourne for picking up a record of 5 Grand Prix in Cannes for their super cute and super amazing campaign for train safety. The spot has surpassed 50-miilion and the song was written by McCann's John Mescall and Australian musician Ollie McGill from the band The Cat Empire, and performed by Emily Lubitz of Tinpan Orange.
Feel free to sing-a-long (I do).
keep looking »