Animation
Posted January 5, 2015
The first day back after a long holiday sucks. Long holidays are awesome though.
I'm slowing easing into 2015 with Husky's new video for their latest single "Saint Joan."
The video is directed and illustrated by Lucinda Schreiber, who was kind enough to send it my way. Schreiber also directed and animated the great live visuals for Gotye's "Smoke & Mirrors" – posted below – my fav song from the album. Good stuff.
Posted December 9, 2014

Here's the latest from The Juggernaut – you know, they did the Advertising Against Humanity cards last week.
Ketel One Vodka's original copper pot still, "Distilleerketel No. 1," is the Dutch distillery's namesake but it's also the heart and soul of a family-run business that's been in continuous operation for over three centuries. So when Diageo approached The Juggernaut about producing a standout spot for their top-selling vodka, they knew right away that Distilleerketel No. 1 would be key to bringing the brand's story to life.
Much of that story is right there on the bottle: family owned and operated for over ten generations, Ketel One vodka is crafted from small batches in the picturesque city of Schiedam, Holland. The Juggernaunt wanted to showcase Ketel One's historic roots but also emphasize its modern approach to its craft (the distillery was founded in 1691 but didn't start making vodka until 1983) something they did narratively but also stylistically, by combining drones, lasers and letterpress with classic and 3D animation.
Posted December 4, 2014
Indie creative studios Analog and Artjail forge transatlantic VFX alliance
London-based Analog and New York-based Artjail have teamed up to offer brands and creative agencies each other's specialized live-action VFX, 3D animation and finishing services. The alliance will make Artjail's Artists, who specialize in high-end compositing, CG work and finishing for live action, available to Analog's British clients; and Analog's photo-realistic 3D visual effects services available to Artjail's clients in the U.S. market.
Both companies specialize in creating arresting visuals to help tell stories for major brands. Working together, the creative studios will now have greater bandwidth, push each other creatively and technically, and have an expanded brand presence.
Posted November 11, 2014

Toronto-based Crush, Notch, AXYZ and Lollipop have come together, combining their creative skill and craftsmanship to forge a new identity.
Meet Smith, a shop that proves that four core competencies are better than one, comprising AXYZ's VFX and animation wizardry, Notch's colour grading artistry, Crush's wide-ranging creative exploration and Lollipop's diverse digital capabilities.
Smith has a huge range of talent ranging from some of the top people in the industry to a wide variety of up and coming artists and producers. Smith's a production/post/digital shop that's better, faster, stronger and more relevant to today's industry. View their montage reel above.
Want to get a look inside Smith? Well, tune into the SadieCam (a French Bulldog armed with a GoPro) tomorrow from 12pm-2pm (Eastern). Sadie will be giving virtual visitors a look at Smith and its talented team of Smithites.
Posted October 31, 2014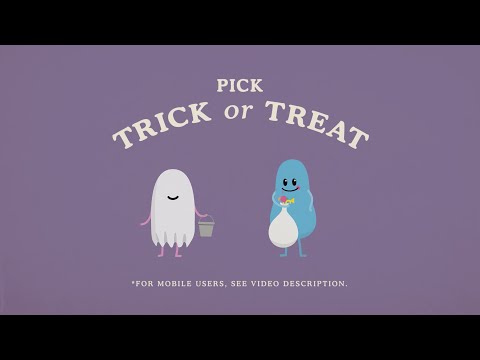 The beloved Dumb Ways to Die is back with two Halloween-themed spots – it uses an annotation, so be sure to replay to watch both the "Trick" and the "Treat." Agency is McCann Melbourne.
Posted October 16, 2014
Ah, isn't this sweet – a cat fishing, a crow dancing. Um…wait. Enter the earthworm and things start to go terribly wrong. In the most delightfully animated way.
"Earthworm Heart" is the latest music video for the Tom Fun Orchestra, directed by Alasdair + Jock of Trunk.
Found via Little Black Book where there's more info.
Posted April 30, 2014
LA-based LOOKEFFECTS breaks down their work on Wes Anderson's latest film, Grand Budapest Hotel (so good).
Scooped from Panic & Bob's Matt Kett on Facebook. You should watch his reel.
Posted April 11, 2014
Vancouver-based The Embassy has just sent out a newsletter with their latest work – which includes working with Marvel Studios on Captain America Winter Soldier. The team at The Embassy created effects for a key scene featuring stars Chris Evans and Scarlett Johansson. The Embassy has previously collaborated with Marvel on all three Iron Man films.
The newsletter also features advertising projects for Hyundai, EA (For FIFA World Cup) and Rogers.
Posted April 1, 2014
Emmy-nominated flame artist Chris DeCristo joins Los Angeles-based digital production and design company Timber as Lead Flame.
DeCristo has amassed a broad body of work over his many years in production and VFX. DeCristo has freelanced for many of the top visual effects and design studios in Los Angeles before landing at Timber, including Superfad, Digital Domain, Method and Psyop. During that time he lent his talents to numerous advertising campaigns for a ton of top brands, including Sony, IBM, Hyundai, Kia, HP, Lexus, Bacardi and Nike. Many of those commercials went on to win VES awards.
Posted March 28, 2014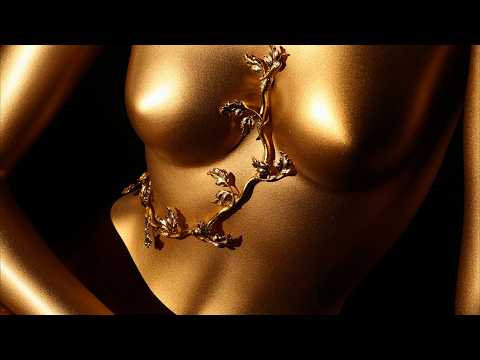 Nice. Some new work from PES. I love PES. And I love that this new film, commissioned by Italian designer Delfina Delettrez, is a little different from their past work, which often features everyday objects in unexpected situations.
The film, "Black Gold," features insects that appear in Delettrez's latest line of jewelry. You can view the collection here.
keep looking »