Advertising
Posted October 30, 2014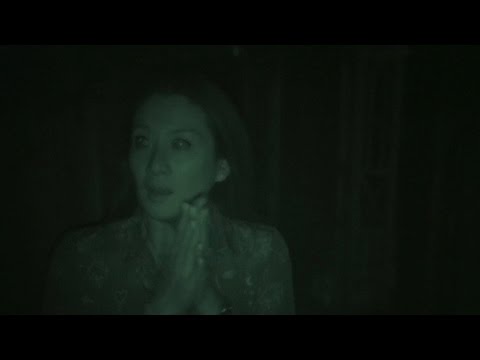 TV host and blogger Elaine Lu ​​has faced her greatest fear – being in a haunted house – to raise money for the Canadian Cancer Society.
To support the Canadian Cancer Society's new signature fundraiser, the Fearless Challenge, Elaine Lu ​(Lainey Gossip) ​pledged $1000 to face her fear of being in a haunted house. She has met her fundraising goal, and now you can see her, just in time for Halloween, getting extremely freaked out in a dark and scary house.
View Eliane Lu's pledge page. The Fearless Challenge was created by Toronto-based Lowe Roche. Read more.
Posted October 22, 2014
Beer and advertising – they go very well together. As does bourbon and advertising, wine and advertising, tequila and advertising…you get the idea.
With the Lotus Awards no longer taking place in Vancouver, the Canadian west coast advertising community was in need of a new event to celebrate and appreciate their labours. With this in mind, the Beer & Idea Appreciation Society was created.
The first gathering will take place on Wednesday, November 12 at the new Steel Toad Brewery in Vancouver. At the event they'll be playing a reel of everyone's work on a 19-foot projection screen that will be in HD. There won't be any awards given out. Just love and respect for creativity.
Any company, artist or freelancer/independent creative person attending can submit up to three pieces to be shown. Static images will show very well, but they'll also accept video files up to 60 seconds long. Send your work to beerandideas@gmail.com by Friday, October 24th.
More info can be found on the Eventbrite ticket page, or on the Society's Facebook page. Sounds fun. Have a great time Vancouver!
Posted October 21, 2014
I have a feeling that Halloween isn't big in Sweden, but I do like a little Kubrick-inspired spot.
BBH Asia Pacific pays hommage to The Shining in their latest for Ikea. Side note – being at Ikea on a busy Saturday can make you feel like you are in a horror film. Found via Creativity.
Posted October 15, 2014
I like a simple yet clever ad execution and this is just that.
The line, "Have a break. Have a KitKat," was created in 1958 by J. Walter Thompson's Donald Gilles. Fifty-six years later, JWT London has found a fun new way to illustrate the line—with a half-finished billboard. Nicely done.
Scooped from AdFreak.
Posted October 14, 2014
Spotify has released it's first ever US ad campaign with a trio of spots that set memories to music.
The campaign was created via a partnership between Ogilvy & Mather NY and David. The spots are directed by Caviar's Jeremy Konner and edited by Will Hasell and Geoff Hounsell at Arcade Edit.
The "I"m a Drifter Again" spot is posted above. Below is the "Don't Go Chasing Girls" spot. See the "Toilet Paper Committee" spot here and read more about the campaign on Adweek.
Posted October 8, 2014
The Transcend3 team is pleased to announce the addition of Lisa McCoy as co-creative director. The Toronto-based communications agency is excited to benefit from the breadth of knowledge about the English Canadian market she brings. McCoy has already put her talents on display in helping develop the agency's new campaign for Lycée Français de Toronto, a school based in France that's found a home in Toronto. With McCoy on board, the agency's unique bilingual and tri-cultural background in one senior creative team — boasting a deep and ongoing knowledge of English Canada, Quebec and France — has been strengthened even more.
A picture of McCoy is above along with an image from some of Transcend3′s new work for Lycée Français de Toronto.
Posted October 8, 2014
We are a week into Breast Cancer Awareness Month and I wanted to share with you Rethink Breast Cancer's "Boob-Tube."
Hosted on rethinkbreastcancer.com and YouTube, the new video series focuses on inspirational and informative content for young women concerned about and affected by breast cancer.
Currently, the digital channel has 5 new LiveLaughLearn videos featuring young women who have gone through breast cancer sharing personal and helpful tips for navigating a woman's journey through the disease. Sylvia Soo's video is posted above, which also promotes the new Cancer Fabulous Diaries zine. All the films are directed by Jessica Edwards of Clark Stanley.
Posted October 6, 2014
Stink's Jones+Tino directed the latest spot for Leica, celebrating a 100 years of the iconic camera. The film shows more than 35 famous photographs that form the history of photography and how Leica helped shape it. Agency is F/Nazca Saatchi & Saatchi, São Paulo.
Posted October 2, 2014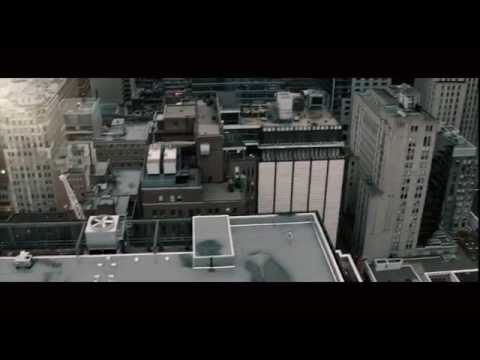 I love a visually-driven spot that's set to a great soundtrack (that's a Delphonics cover by Mischa 'Book' Chillak featuring Esthero). I also love Toronto and happy to see it showcased in all its glory.
To celebrate the 2015 Pan Am Games in Toronto, Ontario Tourism has launched this epic spot, "Invade". It's created by FCB Toronto, directed by Untitled Films' Phil Brown, edited by Marc Langley at Rooster Post, and features music and sound design by Grayson Matthews.
Posted October 1, 2014
Los Angeles-based production company Community Films is pleased to welcome Director Emil Möller to their roster for US representation.
As a director, Möller brings together intimate moments and uses stunning imagery to bring them to life, applying a cinematic scope to special stories steeped in beauty and full of emotion. His current commercial film portfolio includes engaging projects for TOMS, Volvo, Etsy, Ladbrokes, Levis, Sony and Pepsi (below).
keep looking »