Advertising
Posted April 17, 2014
How does this only have 137,000 views? It's a great spot, despite the branding that seems to come out of nowhere. It's still moving. You may get misty (you've been warned).
Agency is W+K Amsterdam and it's directed by AG Rojas, Caviar.
Posted April 17, 2014
For the past two years, Lowe Roche and The Missing Children's Network have been working together on the 'Hope With Every Letter' initiative. The centrepiece if the initiative is MissingKidsStamps.ca, where the faces of missing children have been placed on real postage stamps. The aim: to drive action on behalf of the children who go missing in Canada each year; educating Canadians on how their order of these stamps can help in bringing attention to the cause, and hopefully, reuniting families.
Recently, Lowe Roche and The Missing Children's Network hosted an event at downtown Toronto's The Beverley Hotel. The event utilized more than 1000 of these stamps to create a unique installation piece honouring the lost. As stamps featuring the faces of Mélina Martin (missing, 2005), Maisy Odjick (missing, 2008), Tommy Clement-Pepin (missing, 2006), Karar Al-Meiky (missing, 2006) were taken by participants and passers-by for use on their next piece of mail, revealing a larger portrait Cédrika Provencher; a solemn tribute, as well as a reminder of the greater impact that a single stamp will have.
Posted April 15, 2014
Greenpoint Pictures grows its creative offering with eight new signings and a fresh online look.
Brooklyn-based full service production company Greenpoint Pictures has jumped into Spring with a string of new signings and a brand new website. More than doubling its talent pool, the creatively-driven company has diversified its roster with eight new directors and a boost to its in-house post production facilities.
The new signings are pictured above from left to right:
Row 1: Evan Dennis, Tank + Bunker (Judah Lev-Dickstein and Justin Liberman), Alex 2tone
Row 2: We Are Not Pilrgims (Chaddy Chad and Sam Sneed), Logan Roos
Row 3: Olivier Agostini, Aleysa Young, Va$htie
Posted April 14, 2014
Arcade Edit has strengthened its team with the addition of editors Jen Dean and Mark Paiva. Both editors will be based out of Arcade's New York office, with their talents being available to clients across the U.S.
"Mark is able to visualize the possibilities of a project from the early stages of pre-production to the finished product, and his collaborative nature has attracted a large client base that looks forward to sitting with him in an editing suite and exploring new creative solutions," says Sila Soyer, Partner and Executive Producer, Arcade Edit. "Jen is a natural fit for Arcade. She has a fantastic ability to craft compelling visual stories that engage viewers with poignant emotional resonance. Their respective talents are a valuable addition to Arcade Edit."
Posted April 11, 2014
Procrastinating? Here's an awesome Friday time waster – Bolthouse Farms' The Food Porn Index.
It seems people hashtag pics of unhealthy food more so than healthy food – no real surprise there. Bolthouse Farms says they created this index to track the health of food on the internet and hope that the site encourages people to post pics of more healthy food. Healthy or unhealthy, the site has some pretty fun elements, like the still from the Donut Zoom above. Take a few minutes and check it out.
Found via Communications Arts.
Posted April 11, 2014
Vancouver-based The Embassy has just sent out a newsletter with their latest work – which includes working with Marvel Studios on Captain America Winter Soldier. The team at The Embassy created effects for a key scene featuring stars Chris Evans and Scarlett Johansson. The Embassy has previously collaborated with Marvel on all three Iron Man films.
The newsletter also features advertising projects for Hyundai, EA (For FIFA World Cup) and Rogers.
Posted April 10, 2014
Voting is now open for the People's Voice – the people's choice portion of the Webby Awards. I know you have an opinion, so go online & use it.
I'm happy to see some of my client's work nominated – it would be great if you could give them some love.
Lowe Roche is nominated for their Missing Kids Stamps.
Arts & Sciences and Arcade Edit both worked on Nick's First Pitch for Google Fiber.
Posted April 8, 2014

THIS is how you do food porn. W+K London takes you on a food odyssey in this spot for Lurpak (butter) directed by the always amazing Dougal Wilson (Blink).
Posted April 7, 2014
Yay! More new PES (watch their Black Gold from last month).
Swan Song for the citizenM Hotel in Times Square features all that is cheesy about chain or all-inclusive hotels. Watch it through to the end. You will not be disappointed.
Posted April 7, 2014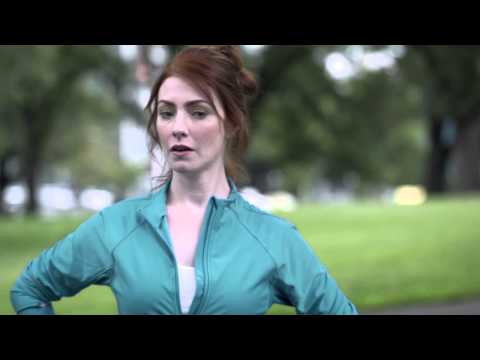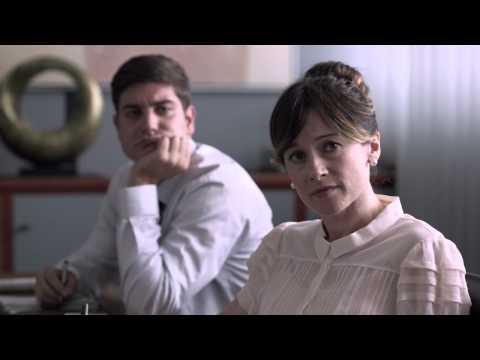 Guys, learn how to protect yourself from butt crack and pit stains in these two hilarious spots for Bond (men's undershirts and underwear). Agency is Clemenger BBDO Melbourne and they are directed by Curious Films' Mark Gilbert, who is repped by Untitled Films in Canada.
keep looking »