Advertising
Posted November 19, 2014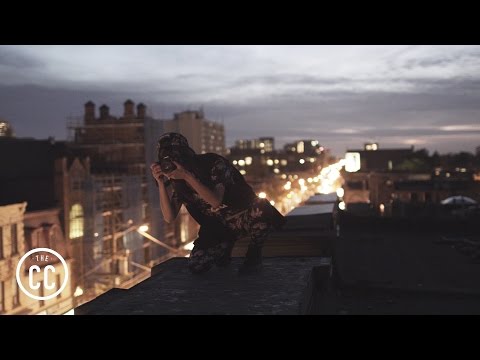 For Creators, By Creators – Toronto-based FREE launches a Millennial-powered digital channel "The Creator Class" in progressive studio partnership with Canon Canada.
"The Creator Class" is a creativity lifestyle channel for those who share their passions for a living. Anchored on YouTube and Instagram, the slate of social programming shares the lives, ambitions, and craft of leading content creatives in Music, Style, Adventure, Arts, and Culture. True to the channel's collaborative premise, all programming is produced by FREE's community of leading social storytellers.
Posted November 17, 2014

In case you missed getting a tour of Smith's new offices last week, here's the best of the Sadie Cam – a French Bulldog named Sadie "armed" with a GoPro that gives office tours.
Posted November 11, 2014

Toronto-based Crush, Notch, AXYZ and Lollipop have come together, combining their creative skill and craftsmanship to forge a new identity.
Meet Smith, a shop that proves that four core competencies are better than one, comprising AXYZ's VFX and animation wizardry, Notch's colour grading artistry, Crush's wide-ranging creative exploration and Lollipop's diverse digital capabilities.
Smith has a huge range of talent ranging from some of the top people in the industry to a wide variety of up and coming artists and producers. Smith's a production/post/digital shop that's better, faster, stronger and more relevant to today's industry. View their montage reel above.
Want to get a look inside Smith? Well, tune into the SadieCam (a French Bulldog armed with a GoPro) tomorrow from 12pm-2pm (Eastern). Sadie will be giving virtual visitors a look at Smith and its talented team of Smithites.
Posted November 7, 2014
As a wide receiver for the Toronto Argonauts, Mike Bradwell isn't afraid of much – except heights. To support the Canadian Cancer Society's new signature fundraiser, the Fearless Challenge, Bradwell decided to pledge $2,500 to face his fear of heights by doing the CN Tower EdgeWalk.
Bradwell has met his fundraising goal and now you can see him face his fear of heights, at 116 stories above the ground, as he walks outside and around the circumference of the CN Tower's main pod. Watch the video above.
The Fearless Challenge was created by Toronto-based Lowe Roche.
Posted November 6, 2014
John Lewis, adam&eveDDB and Blink director Dougal Wilson have created yet another amazing and heartfelt Christmas ad, set to Tom Odell's cover of John Lennon's Real Love (I like that Tom Odell – especially this remix).
The live action and CG spot, "Monty the Penguin," has put tears in my tea – and I'm ok with that. In fact, I'd feel ripped-off if it didn't. This is the seventh spot Dougal Wilson has directed for the London retailer – other gems include The Long Wait (my fav), The Journey, Never Standing Still, and the stop motion Things Matter.
Posted November 3, 2014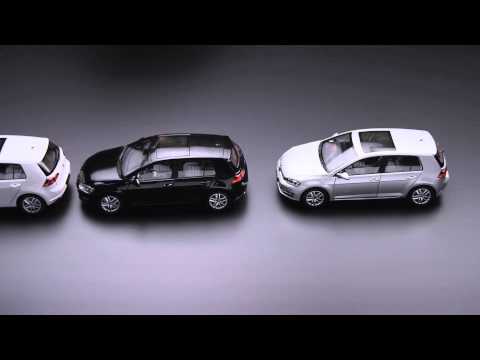 Volkswagen launches an un-average website for an un-average car

In a world where many car websites look the same, Volkswagen has dared to be different. To promote its brand new 2015 Volkswagen Golf the brand has put a cinematic twist on the conventional car website, creating an online portal that, like the vehicle itself, is anything but average.

Located at contents.vw.ca/golf-unaverage, the site, created by Toronto-based advertising agency Red Urban, gives all the different features of the revamped Golf — like its new panoramic sunroof and Fender Audio System — top billing.. Each one is featured in its own silver screen-style movie trailer that's accompanied by spectacular imagery and the best voiceover talent known to man. It makes for an immersive blockbuster experience, one that's unique in the automotive industry.

The "Post-Collision Braking" spot from the site is posted above.

Read more.
Posted November 3, 2014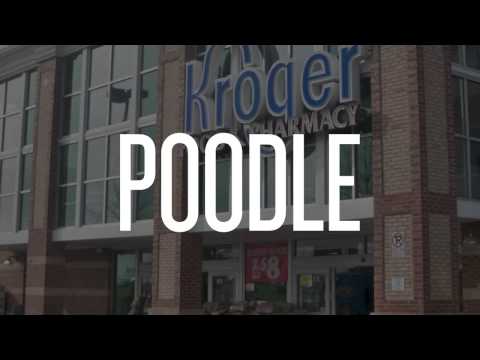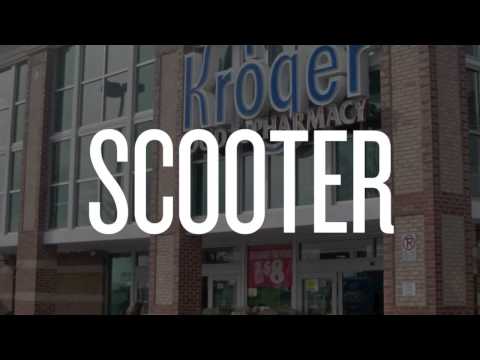 A new radio campaign released by Moms Demand Action for Gun Sense in America is demanding that Kroger, the nation's largest supermarket chain, stop allowing the open carry of guns in its stores.
Kroger has heard the spots and is pressuring radio stations to stop airing them. They also bussed their investors away from a planned meeting early last Wednesday morning (Oct. 29th) in Cincinnati to avoid a Moms Demand Action rally.
The ads feature actual recorded phone calls to real Kroger stores, where employees attempt to explain why pets and children's scooters are prohibited from its stores citing safety concerns, while allowing anyone to open carry loaded guns inside Kroger stores.
The two radio ads, created by Toronto office of GREY, are posted above. Read more.
Posted October 31, 2014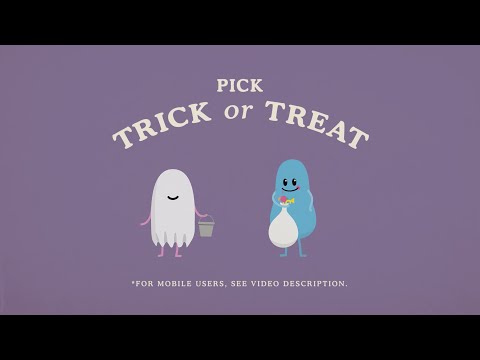 The beloved Dumb Ways to Die is back with two Halloween-themed spots – it uses an annotation, so be sure to replay to watch both the "Trick" and the "Treat." Agency is McCann Melbourne.
Posted October 30, 2014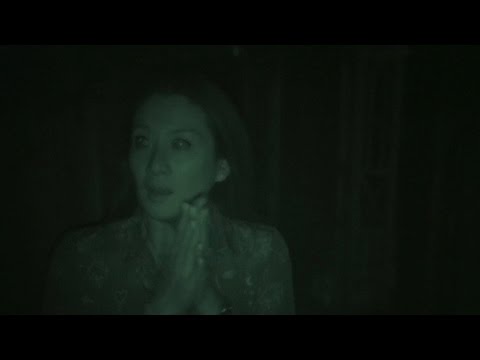 TV host and blogger Elaine Lui ​​has faced her greatest fear – being in a haunted house – to raise money for the Canadian Cancer Society.
To support the Canadian Cancer Society's new signature fundraiser, the Fearless Challenge, Elaine Lui ​(Lainey Gossip) ​pledged $1000 to face her fear of being in a haunted house. She has met her fundraising goal, and now you can see her, just in time for Halloween, getting extremely freaked out in a dark and scary house.
View Eliane Lui's pledge page. The Fearless Challenge was created by Toronto-based Lowe Roche. Read more.
Posted October 22, 2014
Beer and advertising – they go very well together. As does bourbon and advertising, wine and advertising, tequila and advertising…you get the idea.
With the Lotus Awards no longer taking place in Vancouver, the Canadian west coast advertising community was in need of a new event to celebrate and appreciate their labours. With this in mind, the Beer & Idea Appreciation Society was created.
The first gathering will take place on Wednesday, November 12 at the new Steel Toad Brewery in Vancouver. At the event they'll be playing a reel of everyone's work on a 19-foot projection screen that will be in HD. There won't be any awards given out. Just love and respect for creativity.
Any company, artist or freelancer/independent creative person attending can submit up to three pieces to be shown. Static images will show very well, but they'll also accept video files up to 60 seconds long. Send your work to beerandideas@gmail.com by Friday, October 24th.
More info can be found on the Eventbrite ticket page, or on the Society's Facebook page. Sounds fun. Have a great time Vancouver!
keep looking »