Advertising
Posted September 15, 2014

Via Montreal-based agency Alfred, Chartwell Retirement Residences has launched a new integrated campaign featuring unscripted first-person testimonials from its residents.
"To set Chartwell apart from its competitors, we wanted to go beyond the idea of service and take over a territory that is even more focused on their residents, not as beneficiaries, but as people," said Jean-François Bernier, President and Creative Director at Alfred. "Welcoming each person's uniqueness" became the cornerstone of the new brand image and the advertising campaign we developed."
The one of the two testimonial spots, "Hal" is posted below.
Read more and see more of the work.

Posted September 9, 2014

Being a brand long associated with sun and summer, Corona is providing Canadians with some extra sunshine at the end of this summer via their "Corona Sun Beam".
Via Toronto-based creative shop Zulu Alpha Kilo, a Corona reflector screen has been mounted to a crane to divert some extra sunshine onto shady patios. Nice stunt.
Posted September 8, 2014
I like me some clever visuals set to some good music.
To countdown the excitement of ESPN's College Game Day Football, Coke Zero has launched a series of spots. Each of the five-15 seconds spots will air on a specific day of the week, subtly illustrating a fan ritual.
View the 30 second combo spot – all five-15 second spots combined – above. View all five individual spots here.
Fitzco/McCann created the campaign that's directed by Arts & Sciences' Matt Aselton and edited by Geoff Hounsell, Arcade Edit.
Posted August 20, 2014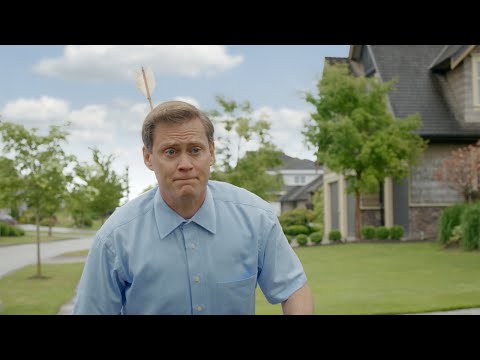 Rethink's latest for Science World is painful to watch…in the best possible way. Who knew a kick in the groin could be so educational?
Directed by OPC//FamilyStyle and Recommended director Chris Woods, the ad made for the children's science museum won't be allowed to air on television. Canadian censors deemed the script too violent for TV. Good thing there's the internet.
Here are some other favourite facts that Rethink has brought to life over the last 13 years for Science World.
Shout out to my friends at Crush who did the VFX. Full credits.
Posted August 18, 2014
Wowzers. EA Sports has put together one crazy feast for your eyes in their latest for Madden 15.
The three-and-a-half minutes long film features Kevin Hart and Dave Franco (I didn't know James had a brother) performing in an outrageous mini-musical.
San Francisco agency Heat created the spot, that's directed by Hungry Man's Wayne McClamm and edited by Arcade Edit's Christjan Jordan.
Posted August 6, 2014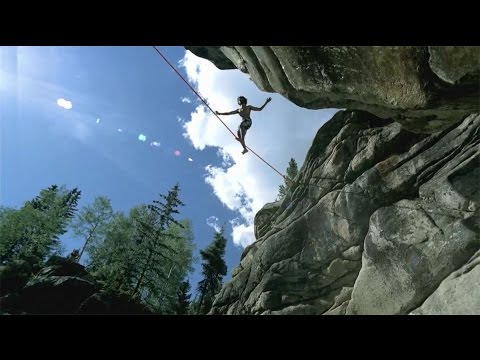 From spiders to heights, to singing in public, no fear is too big or too small to be included in the Fearless Challenge, a new online fundraiser for the Canadian Cancer Society.
The Fearless Challenge, an integrated campaign centred on a website at FearlessChallenge.com, created by advertising agency Lowe Roche, is daring anyone and everyone to confront their fears to help those living with cancer do the same. It's an exciting new signature fundraiser from the Canadian Cancer Society, and a different way for the charity to frame the narrative around cancer.
The goal of the Fearless Challenge is to change perceptions around cancer by creating hope through fundraising that the disease will become more manageable in the future.
By pledging to confront their own fears, no matter how big or small, for a dollar amount they decide, Canadians can raise funds to help people living with cancer do the same. It's a strategically pivotal and differentiating initiative that goes beyond the typical event-type effort to open up a new approach to fundraising.
Posted July 30, 2014
Imperial Woodpecker is delighted to announce that Sam Brown has joined their roster for commercial representation in the U.S.
Sam has produced award winning work for clients as varied as Lexus, Samsung, Audi, Adidas and Virgin Media, who's "Fantastic Journey" spot received a best direction yellow pencil at D&AD. His music video for Jay Z's Grammy winning "On to the Next One" has been called the music video of the decade (below). Imperial Woodpecker looks forward to continuing his tradition of eclectically beautiful work.
Sam continues to call Rogue Films home in the U.K., along with the full roster of Imperial's directors.
Posted July 30, 2014

Anomaly has created this great short film for Johnny Walker Blue Label starring Jude Law and Giancarlo Giannini.
"The Gentleman's Wager", directed by RSA's Jake Scott, is a delightful 6 mins with a some great dance moves. Fun stuff. Watch it.
Here's a quote form Jude Law on the film – scooped from Adweek.
"The film is about improvement and progress, and this is something I try to do in my work and my everyday life," says Law. "I had to learn new skills shooting this film that combined with the places we visited and shot in, alongside working with Jake and with Giancarlo, made it a truly rare experience."
Shout out to Anomaly's Dave Douglass who was one of the writers on the short film.
Posted July 25, 2014
I miss vinyl. I like the little bit of nostalgia in this spot to promote Bombay Bicycle Club's new album, So Long, See You Tomorrow.
The clip expands on the band's phenakistoscope inspired artwork by taking the concept and creating it in-camera, with no post except edit and grade. It's directed by James Henry of Love Commercial.
Found via Creative Review's Best of Feed.
Posted July 23, 2014
I like me some Nun humour. And a British accent.
Here's a fun little spot from Saatchi & Saatchi New York for Tide directed by Community Films' Matt Smukler.
keep looking »