Advertising
Posted November 24, 2015
Yep, here's another Christmas tear-jerker. This time from Spain and created by Leo Burnett Iberia (Madrid) and beautifully animated and directed by againstallodds of Passion Pictures.
This sweet 3-minute film follows Justino, the nightshift worker at a mannequin factory as he spends the nights alone but is able to bring joy to the daytime staff with some office mannequin antics. And who doesn't love mannequin antics?!
This spot is part of an annual tradition in Spain. Since 1812, the Christmas lottery is more of a group affair than other lotteries, as it's traditional for people to share the winnings by buying shared tickets with colleagues, friends and family.
They have also set up an Instagram account for Justino, in case this film just isn't enough. I'm following him.
Enjoy.
Posted November 19, 2015
Toronto-based creative agency The Garden would like to introduce you to the all-new IZ – a company dedicated to the creation of sophisticated and functional clothing for people using wheelchairs, founded by renowned designer Izzy Camilleri. The company enlisted The Garden to help reframe and rebrand its business.
Headlining IZ's brand relaunch is a new social media campaign called "Fashion IZ Freedom," that utilizes the power of fashion to get the message out about the importance of making the world a more accessible place.
The campaign calls on people to order a special "Fashion IZ Freedom" t-shirt to raise awareness around accessibility issues. Once they receive the shirt, people are prompted with a card to "take a seat" for accessibility issues across North America by taking a seated selfie while wearing the shirt. They are then encouraged to share their pics with their social networks tagging @IZadaptive and #FashionIZFreedom. One hundred per cent of the proceeds from the t-shirt sales will go towards building ramps in communities across North America.
Posted November 13, 2015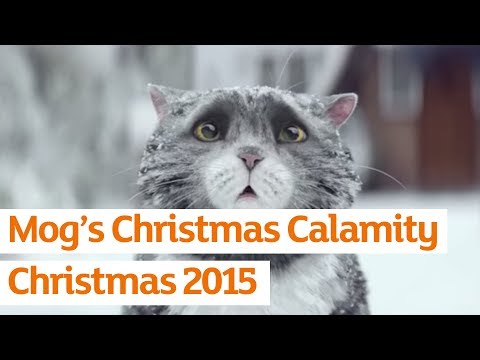 Is it just me, or do the Christmas ads seem to be coming out a bit earlier this year?
Either way, the Brits seem to be leading the pack with another great John Lewis spot (although I do prefer the brand's previous holidays spots to this one) and Sainsbury's introduces us to this amazing tale of Mog the Cat, who is a bit of a jerk and almost ruins Christmas. Well, it's a good thing this family lives in the UK equivalent of Whoville. Agency is AMV/BBDO and there's a making of video, posted below.
Side note: the narration is by Emma Thompson and I'd like her to come here and read me bedtime stories.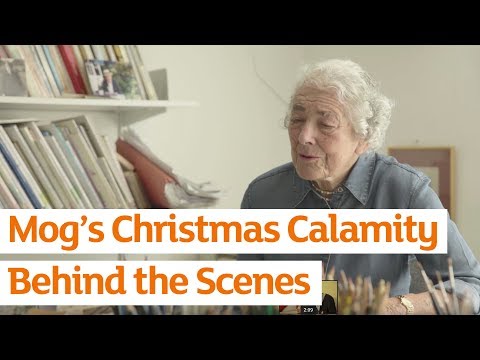 Posted November 11, 2015
Binge watcher can rejoice in this new campaign for T-Mobile starring Aaron Paul (Breaking Bad – which I binge watched).
The campaign was created by Publicis Seattle and MRY and is directed by Arts & Science's Matt Aselton. It's edited by Jeff Ferruzzo and Dave Anderson of Arcade Edit. View the 3rd spot and full credits.
Side note, did you know that there are 12 seasons of Poirot on Netflix? All that Art Deco isn't going drool all over itself.
Posted November 9, 2015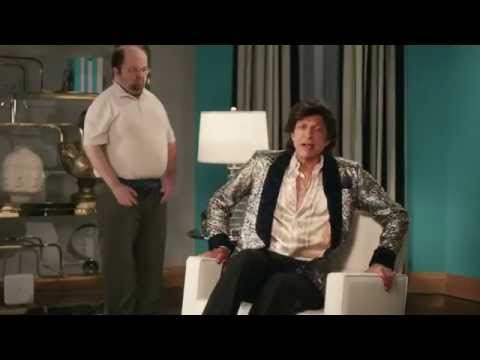 Arcade Edit is pleased to announce that Kyle Brown has joined its editorial team. Brown will be based out of Arcade's L.A. office with his talents available to clients across the U.S.
As an editor, Brown has worked on many high-profile spots, including the beloved GE spot featuring Jeff Goldblum (above) and directed by cult favourite directing duo — and frequent collaborators — Tim & Eric. He also worked on the award-winning spot for Intel called "Project Daniel," which took home top prizes at Cannes, The One Show, The Clios, and Curator's Recognition at AICP (posted below). Brown's most recent projects include the well-received Super Bowl spot "Win at Glue" for Loctite, Nike spot "No Maybes" and the Mercandantes' latest piece for Netflix.
Read more. View Kyle Brown's reel.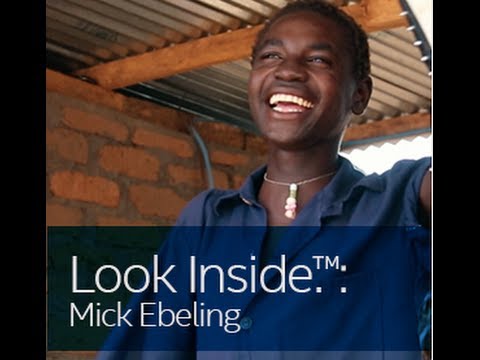 Posted November 6, 2015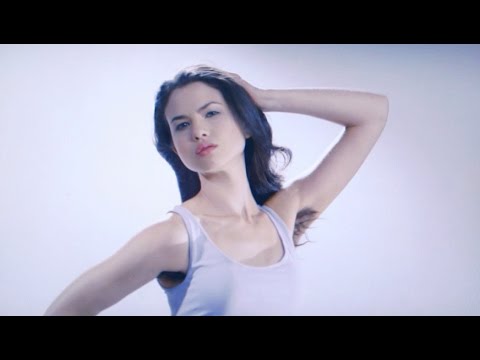 Thank you john st. for calling out all things terrible about "femvertising." Every time I see one of these adds calling out women's insecurities, feel bad for being so well-adjusted. Ok, I don't feel bad, but I'm happy to be so well-adjusted that I think these ads are BS and encourage insecurity.
This video, called "jane st." and created for Strategy magazine's Agency of the Year awards, is one in a series of great spots the Toronto-based shop has created annually for the awards show – past greats include Pink Ponies, Catvertising, Buyral, and ExFEARiential.
Posted November 3, 2015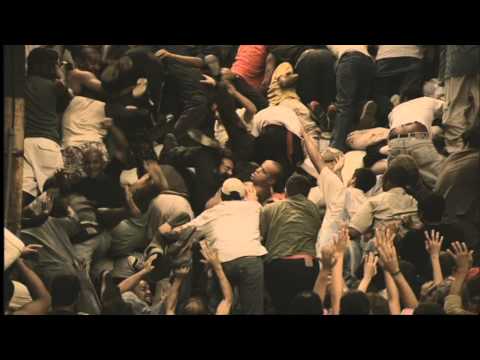 Sad, sad news today. One of advertising's greatest commercial film directors, Frank Budgen, has passed away at the age of 61.
Budgen, a director and partner at London-based Gorgeous, had recently battled cancer and he passed away in his sleep yesterday.
Budgen is probably best known for his work for Sony Playstation "Mountain" (above). Nike "Tag" is another notable spot (below & shot in Toronto). I first became familiar with his work while I was working at shots magazine in London in 2002-2003. It was the amazing creative and epic work like his that made me fall in love with creative advertising and inspired me to pursue a career in the industry. Click here to view more of Budgen's work.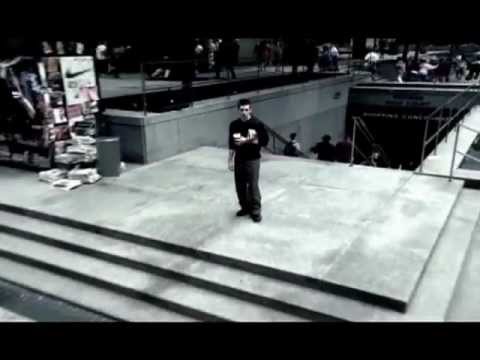 Posted November 2, 2015
A little bit of gratitude goes a long way in this second instalment of "Gentleman's Wager" for Johnnie Walker Blue label, created by Anomaly and directed by Jake Scott of RSA.
The film reunites Jude Law and Giancarlo Giannini, this time over a wager for a vintage car and a race to Monaco. The films also features actress Zhao Wei and Formula 1 heroes Mika Häkkinen and Jenson Button appear in cameos. I think I like this one better than the first (posted below). Yep, I do. Take 11 mins out of your Monday to watch it.
Posted October 30, 2015
Ah, wasn't the unwrapping and playing with new toys on Christmas morning the best thing ever? Duracell's new holiday campaign captures that spirit – with the help of some amazing VFX. And who doesn't have Star Wars fever?! Only 49 more sleeps until December 18th.
I digress…
The campaign was created by Anomaly, directed by Shawn Levy of Pacific Rim Films, edited by Jeff Ferruzzo at Arcade Edit, and features VFX by Industrial Light & Magic.
Read more about it on Adweek. Full credits.
Posted October 28, 2015

Toronto-based advertising agency Rain 43 has been riding a wave of momentum culminating with the promotion of Laura Davis-Saville to Vice President, Director of Strategic Planning and the hiring of Shawna Dressler as HR and Operations Director. 
Davis-Saville's promotion follows a period of significant growth at Rain 43, in which the agency added a number new clients, including Homewood Health, Sentry Investments and the Independent Energy System Operator – including the former Ontario Power Authority's saveONenergy brand -, and doubled its staff from 22 to 50 in just six months. In her new role as Vice President, Director of Strategic Planning, Davis-Saville will be responsible for strategic oversight of all agency clients, as well as new business opportunities
The addition of Shawna Dressler to Rain 43 is another move that hearkens to the growth the agency has been experiencing. Dressler joins Rain 43 from Zulu Alpha Kilo, where she worked in recruitment and talent management. She is currently working on putting together an HR and culture plan that will help propel Rain 43 into a strong position for future growth.   
keep looking »