Advertising
Posted December 4, 2013
Um….I had a really busy November and totally missed this when it came out. But hey, Sony, please use better thumbnails for your vids. These are brutal.
In 2005 Sony used balls, then in 2007 it was Bunnies, and then Paint in 2008. Now in 2013 they took 3.5 tons of flowers and an 11-person SFX team to Costa Rica's Irazu Volcano and shoot it with the highest resolution camera on the market. Agency is McCann London and there's a behind the scenes below.

Posted December 3, 2013
I'm an expert at the French Exit. I sometimes call it a "Houdini". And if people ask me why I disappeared, I say that "my sloppy alarm clock was about to go off." Fittingly, my exists usually involve vodka.
Stoli, via Toronto creative shop Jacknife, has commissioned four filmmakers to create "Origin Stories" for ORGNL.TV, the website where these films live. Today the origin of the French Exit went live, directed by OPC//FS' Sean Wainsteim.
Posted December 2, 2013
In a new black and white spot for Chocolate Milk, Greenpoint Pictures' directing duo The Hudson Dusters get up close and personal with the NHL's Zach Parise. Working with Deutsch NY, the pair use intimate moments with the hockey star in a new spot to show how Chocolate Milk is the fuel that powers Parise's drive to be the best of the best. It is, after all, scientifically proven that Chocolate Milk builds hockey heroes.
Posted November 27, 2013

There's an official Glossy Burger at Harvey's. It has extra pickles and hot peppers on it. Yum.
At MyHarveysCopyright.com, created by BBDO Toronto, Canadians can register their favourite burger for a Harvey's Copyright for rewards from the brand – like a 10% or 20% off coupon.
"Copyright your burger before somebody else does!" This is the message Harvey's launched yesterday with its program that allows Canadians to register their unique burger combinations online with the world's first ever burger barrister, Morley Gunn of Gunn & Associates.
Posted November 26, 2013
Harry's, a company offering a great shave at a great price, has declared December 1st National Shave Day and want to help you "shave" goodbye to that Movember stache.
They have created this great film above, via Droga5 and Arts & Sciences director Tom Scharpling, to promote this new holiday that comes as a relief to most wives and girlfriends everywhere. I say "most "because I find that stache of yours kinda sexy . It's weird, I know.
Tom Scharpling is a recent addition to the Arts & Sciences roster. Tom's an American radio host, comedian, television writer, producer, and commercial film music video director. He is best known for hosting the popular weekly radio call-in comedy program "The Best Show On WFMU" and for acting as a writer and executive producer for the TV show MONK. SPIN magazine named Scharpling Music Video Director of the Year for 2012. Watch his reel here.
Posted November 22, 2013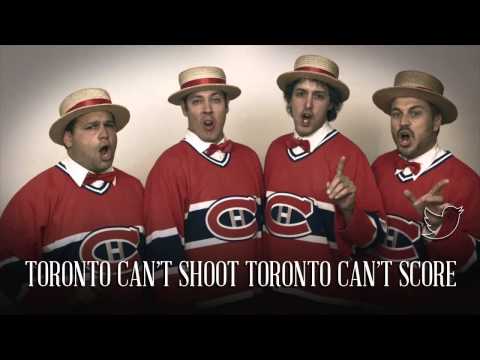 The long-standing rivalry between the Toronto Maple Leafs and Montreal Canadiens is the oldest hockey rivalry there is and one of the most storied and celebrated match-ups in all of sport. Recognizing that an historic hockey rivalry like this one requires some old school heckling, MaserCard and and MacLaren McCann delivers harmonious heckling for hockey season in the form of he barbershop quartet.
Posted November 21, 2013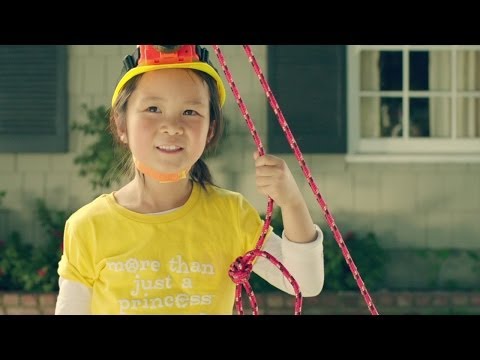 A re-make of a Beastie Boys song and a Rube Goldberg machine powered by girlie toys – this is just awesome.
If you have not watched this spot for GoldieBox - toys for future inventors – watch it now. It's directed by The Academy's Sean Pecknold who also worked on the OK Go video that featured a Rube Goldberg machine, that was directed by James Frost.
UPDATE: GoldieBox did not receive permission to use the Beastie Boy's track and the late, great Adam Yauch's will states that his music never be used in ads. GoldieBox has since replaced the music to the above. Not as good, but you can't go stealing other people's intellectual property – without permission. More info on FastCo.Create.
Posted November 20, 2013
Here's some nice work from Taxi Toronto for Boston Pizza – FestiveFakery.com discourages bad gift-giving for gift cards instead. Yep, there is nothing more awkward than watching a good person pretend to like a bad gift. The site has some solid advice and is beautifully crafted out of felt.
Scooped from Taxi CD Niall Kelly on Facebook.
Posted November 19, 2013

I love this spot Tullamore Dew spot. It's beautifully shot – I love the bit where he adds rainwater to his drink via the rim of his hat. And there's a nice little twist.
Created by NYC's Opperman Weiss and directed by RSA's Laurence Dunmore.
All of the YouTube links to it have been disabled (annoying). But you can watch it on FastCompany's Co.Create where there's also more info.
Posted November 18, 2013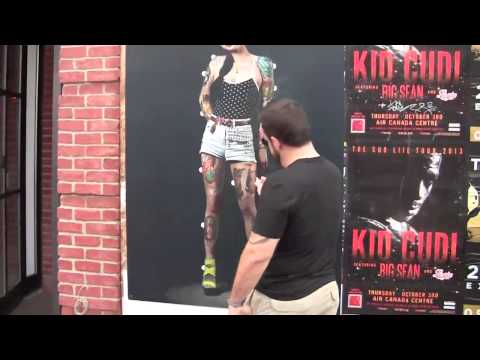 Removing a tattoo is hard. So to show people how easy it could be, MacLaren McCann created life-size outdoor posters with peel-off tattoos that revealed a coupon for laser removal on the back.
keep looking »