Advertising
Posted March 23, 2015

Subaru partnered with Toronto-based advertising agency Red Urban to create a series of TV ads, which show why the Impreza is made the way it is and just how much it can really handle. From birthdays to bad days, from potholes to A-holes, from people on their phones to epic storms, the commercials feature the Impreza facing a variety of different, sometimes harrowing situations.
There is one :30 and two :15-second versions of the TV spot that are the final cogs in a multi-faceted campaign that includes digital display, print and radio. All the elements in play speak in an emotionally compelling and relevant way to a younger demographic consisting of men and women between the ages of 25 and 35. Rather than listing technical specifications, the campaign uses a variety of media to tell the Impreza story and demonstrate how its features could fit into their lives.
The campaign is directed by Untitled Films' John Mastromonaco and edited by Marc Langley at Rooster Post.
Posted March 23, 2015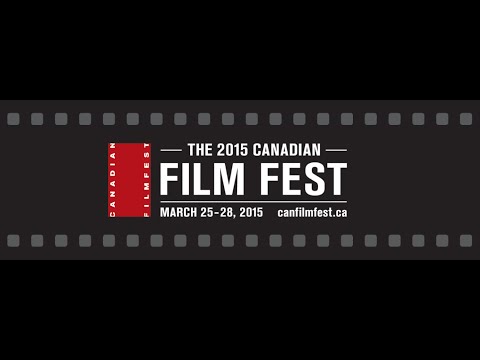 Movie clichés – ever notice how bad guys always have bad aim? This spot from J. Walter Thompson Canada, and directed by OPC's Jono Hunter, showcases the movie clichés that we've all seen too many times and urges you to "escape the cliché" at the 2015 Canadian Film Fest.
The campaign features the fictitious 'Academy of the Cliché' – a place that specializes in teaching up and coming actors the tried and true cliché techniques of acting and film. In the words of Clement Bishop, the Head Instructor at the Academy, "The Cliché technique is 100% reliable. Everything we teach has been done a million times before."
Posted March 16, 2015

TFO creates first-ever national portrait by combining the faces of thousands of Canadians.
Samuel de Champlain helped shaped the face of Canada, and now Canadians have the chance to do the same for him in this new project created by Lowe Roche.
While Samuel de Champlain was a significant figure in Canadian history — hailed as the 'first modern cartographer of Canada' and an expert mariner who crossed the Atlantic 27 times amongst many other amazing feats — an interesting fact about him is that nobody really knows what he looked like. The pointy-moustachioed visage people have become familiar with is, in fact, merely the product of an artist's imagination. So, to generate buzz around the release of TFO's "Rêve de Champlain," a six-part miniseries providing a portrait of the explorer and celebrating 400 years of a Francophone presence in Ontario, the French-language public broadcaster has created "Champlain: Portrait of a Nation," a microsite where Canadians can lend their faces to create a composite image of one of Canada's most notable, but mysterious historical figures.
At revedechamplain.com/portrait Canadians can upload their picture, along with the faces of other Canadians, to give a face to Champlain and celebrate the spirit of the man by creating a unified face of our nation in the process. Champlain's face, like the face of our nation, will change over time as more people add their portraits to the mix, and visitors to the microsite will be able to see the individual portraits of all those who decide to donate their face to Champlain.
Posted March 13, 2015

Wakey, wakey. It's time for eggs and bacy.
The American Egg Board has found it's perfect endorser – Kevin Bacon. Because nothing goes better with eggs than bacon.
Grey New York created this spot, that's a wee bit racy. It's Directed by Martin Granger of Moxie Pictures. Scooped from Adweek where's there's more info.
Posted March 12, 2015
In an effort to get people off their sofas and be move active, French bottled water brand Vittel has created the Couch Converter – yep, they are making your old sofa into running shoes.
Couch converter is available for Vittel's markets in Germany, Belgium, and the Netherlands. Sadly, due to high demand, the company's cobblers are no longer accepting any more couch designs. But you can see existing sofa to sneaker designs in their gallery.
Scooped from PSFK.
Posted March 10, 2015
Here's (literally) a cheeky campaign for Colorectal Cancer Association of Canada (CCAC) and created by Ogilvy Montreal. The 30-second spot, featuring a polar bear painted on a man's bottocks, aims to make the point that colorectal cancer puts human beings at deadly risk and coincides with Colorectal Cancer Awareness Month. "Twenty-four thousand are threatened every year," reads the text that calls upon viewers to visit EndangeredButts.ca or FessesEndanger.ca in French.
Scooped from Marketing where you can read more.
Posted March 9, 2015
It's finally above freezing in Toronto and what better way to celebrate than with a colourful spring fashion film (after a long walk outside).
"Pinch Me" was created for Ted Baker by London-based White Lodge's Crowns & Owls.
Posted March 4, 2015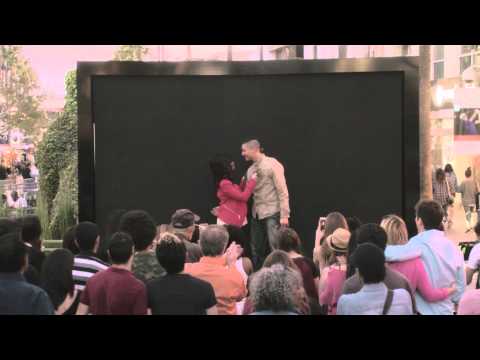 Here's a stunt that was shot on Valentine's Day in Santa Monica. It's part of the "Love Has No Labels" campaign for Ad Council and it hopes to shake people up and help them realize that everyone holds biases, even if they aren't aware of them.
It was created by R/GA, and directed by Danielle Leviitt of Persuade Content.
The year-long campaign, which extends online with stories and a quiz about bias, is designed to make people aware of their implicit biases—how we make snap judgments about others without even realizing it.
Posted March 3, 2015

Here's the first ad that I've ever seen that gets better after it ends.
The Martin Agency has created a series of 5 second spots (sort of) for Geico around the clever premise that "You can't skip this GEICO ad, because it's already over."
Scooped from Adweek where you can see more.
Posted March 2, 2015

New York-based editorial shop BlueRock is pleased to announce that Ben Keller has been promoted to editor.
Keller is a multifaceted editor who draws viewers in through his adept use of intimate visuals and unexpected pacing. He boasts a wide-ranging skill set developed while working at BlueRock as an assistant editor, honing his talents under many of their talented editors. Over the last few years he mentored under Olivier Wicki, drawing from Wicki's artistic sensibilities and translating them into his own style. Keller's editing portfolio currently includes work for brands such as H&M, Lindt and Crest.
"BlueRock has a long and successful tradition of nurturing young talent and providing the opportunity for them to flourish as editors — Ben is the latest in that storied succession," said Ethel Rubinstein Owner/CEO of Lively Group. "Everyone takes notice when that special talent comes along. Our editors, producers, his peers and most importantly, our clients, recognized that he was the real deal at their first encounter."
keep looking »