Advertising
Posted February 23, 2015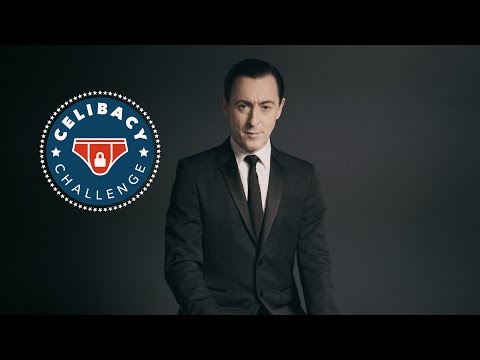 I love Alan Cumming and this awesome tongue-in-cheek and visually suggestive PSA for GLAAD and the Gay Men's Health Crisis.
The spot points to celibacychallenge.com, which has the clever tagline, "America's Hardest Challenge," where people can sign a petition in the hopes of changing the FDA's rules around donating blood. In the past, gay and bisexual men have been banned from donating blood, but now they can give blood – if they've been celibate for one year. Eek. The petition aims to pressure the FDA to screen all prospective blood donors based on risk, regardless of their sexual orientation or gender identity.
The campaign was created by Saatchi & Saatchi New York. The spot is directed by Ari Sandel, Bullitt, and it's edited by Jeff Ferruzzo, Arcade Edit.
Posted February 17, 2015
Persuade Content is pleased to announce that award-winning directorial duo The Fines has joined its roster.
The Fines have achieved great acclaim as documentary filmmakers, their work having been hailed by critics as "unflinching," "spirit-raising" and "visually ravishing." They've brought home some pretty prestigious awards. In 2013, their film Inocente, a coming-of-age story about a homeless 15-year-old Latina artist, won the Oscar for Best Short Documentary. Their HBO documentary feature, Life According to Sam, was shortlisted for the 2014 Academy Awards for Best Documentary and was also honored with a Peabody Award. Their film War/Dance won Emmys for Best Documentary and Best Cinematography in 2009, was nominated for the 2008 Academy Award for Best Documentary Feature, and won the Best Director award at Sundance in 2007.
Sean Fine and Andrea Nix Fine work as a collaborative team; they direct together and Sean is also a cinematographer. Lately, they've been applying their significant talent for creating visually powerful portraits of characters who tell their own story to crafting memorable ads and campaigns for some of the worlds biggest brands, including Adidas, Gillette and Crayola, P&G, Google, HP, Gatorade, Northrop Grumman and Pedigree. Their recent commercial campaign for Save the Children won a Clio Award.
Posted February 17, 2015
Water into wine, healing the blind…and now, see Jesus in a marketing meeting discussing his next great feat.
To showcase its unique production and post-production offerings, Montreal-based 1one created this promotional video, in partnership with integrated advertising agency lg2, that gives viewers a seat at an iconic brand planning session led by the most famous advertising client of all time, Jesus. The table talk fictitiously reveals how 1One helped the Messiah top his previous branded efforts — no small task when you're trying to outdo giving sight to the blind or turning water into wine.
1one's aim every time is to execute stunts that look like they defy the laws of nature. Its portfolio includes branded experiences for a number of renowned ad agency clients, including Ogilvy & Mather, lg2, DenstuBos, Cossette and Taxi, on behalf of some of the biggest brands in the world, including Dove, KLM, Telus, Air Transat, and Cirque du Soleil. Its most recent project, Dove's "Love Your Curls," via Ogilvy & Mather Paris, is the fastest spreading campaign in Dove's history.
Posted February 17, 2015

Shari Walczak and Shane Ogilvie, former Zulu Alpha Kilo executives have left their posts at the agency to open up The Garden, a new breed of creative company.
Ogilvie, previously ZAK's Executive Creative Director, and Walczak, formerly its Executive Planning Director, promise that The Garden will take a broader approach in harnessing creativity to offer brands new and innovative solutions to their business-related problems.
The Garden promises a holistic approach to its creative offering, which includes making marketers a part of the entire process and working with all divisions of a company to design and deliver the best possible brand experience. Anything can grow in a garden. All you need are the right conditions, the seed of a good idea and the proper care and attention.
Posted February 11, 2015
Toronto-based Revolver Films is pleased to announce that director Thibaut Duverneix has joined its roster and allows the company to further expand its offerings in the fields of interactive, experiential and installation.
Born and raised in France, but now based in Montreal, Duverneix is a multidisciplinary artist who boasts a diverse body of work in music, photography, computer programming, animation and film. His talent has carried him across a number of different genres with a focus on innovative ways of creating film and experiences.
In 2012, Duverneix was named one of the New York Art Directors Club's Young Guns, amongst the best creatives under 30 in the world. His current commercial film portfolio includes work for Couche-Tard, Astral Media, the Government of Quebec and the City of Montreal.
Posted February 11, 2015
Ok, I generally find these Valentine's proposal things cheesy – the new WestJet campaign made me say "ugh" out loud – painful. And it's not because I'm bitter or jaded. Just the opposite really, as my partner recently "put a ring on it." It comes down to how the act of the proposal is presented – in a not cheesy way – guys, please stop getting down on one knee, you look ridiculous. High production value and storyline go a long way (of course). Side note on WestJet – the "real" thing is slightly unbelievable with a 2 camera set-up.
Despite that this film for Cartier is slightly over 6 minutes long, it's so engaging. Great stories, settings, performances and production value. Class all the way – as one would expect from the French and the jeweller.
Posted February 9, 2015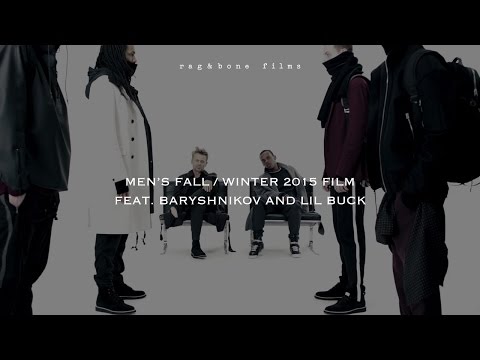 Wow, Mikhail Baryshnikov looks amazing. Ok – Lil Buck looks great too, but Mikhail, man you are aging well.
I love everything about this fashion film for Rag & Bone's Fall Winter 2015 men's collection – the casting, the movement, the editing, the music, the clothes. So so good. It's directed by the lovely & super talented Georgie Greville, Legs Media.
Posted February 9, 2015
New York-based creative editorial shop BlueRock is pleased to announce that editor Shira Ankori has joined the team.
Ankori is a versatile, award-winning editor, with experience working in long form, short form and everything in between. She's used her talents to help weave together commercial narratives for some of the biggest brands out there, including Sony, Walmart, Toyota and Taco Bell.
Ankori is an adept storyteller with a keen eye for comedy, and she's worked with some of the best directors in the genre, including Ted Melfi (St. Vincent) and the Russo Brothers (Arrested Development, Community).
Posted January 30, 2015

Here's to Squarespace, the website and blog building provider, for creating an out of the-box Super Bowl experience.
The brand is running an ad on game day, but Squarespace's Super Bowl ad is more than just a commercial starring Jeff Bridges. It's part of a campaign that features a full length album by the star that is guaranteed to put you to sleep – in a good way.
The brand tapped actor Jeff Bridges to create the website DreamingWithJeff.com, where he has created a series of sleep tapes. Go to the music section on the site and listen to the calming creations such as Sleep. Dream. Wake Up., Hummmmmm, A Glass of Water, and Seeing With My Eyes Closed. Great stuff. There's an extended how-to spot below.
To top off all this awesomeness, Squarespace is giving 100% all proceeds, which are pay what you like, to No Kid Hungry. There are also some fancy limited edition sets, including a debossed gold leaf pressed album cover featuring illustrations by Lou Beach. Album cover is also die cut – so when you pull the album lining out, the illustration's eyes go to sleep. Amazing.
The campaign was created by W+K NY, Tim Godsall of Anonymous Content directed the spots, and they are edited by Geoff Hounsell, Arcade Edit. Great stuff.
Posted January 29, 2015
It's always hard to keep a good campaign going, and the first Snickers Super Bowl spot with Betty White was pretty pretty freaking amazing. But I'm thrilled with the big reveal at the end of this year's game day spot. And I'm not going to spoil it by telling you who it is.
Kudos to BBDO NY on the great casting. Jim Jenkins of O Positive directed and it's edited by Geoff Hounsell, Arcade Edit.
keep looking »