Advertising
Posted May 27, 2015

Subaru Canada, Inc. (SCI) is pleased to name Red Urban as its advertising agency of record. After an extensive six-month creative account review and search, a decision was reached: Red Urban won the account and was selected from a competition that included 14 of the very best agencies from across Canada. Red Urban will handle national brand advertising across all channels and dealer marketing content development for Ontario as well as the Western and Atlantic regions.

"After an intensive RFP (request for proposal) process, we selected Red Urban because it is a unique creative agency with a depth of current and relevant category experience unmatched in the industry," said Ted Lalka, vice president of marketing and product planning. "Our decision to select Red Urban was based on their fit with our Subaru brand as well as the work they've already delivered for us nationally on the brand and on the retail sales level."

Red Urban first began working with Subaru Canada in January 2015, and has developed multiple original, national campaigns to date. A spot from the agency's recent campaign for the BRZ is posted above.

Read more.
Posted May 27, 2015

Canadians know that making food delicious is all in the details. That's why Johnsonville, the biggest sausage brand in the world, is deepening its connection with Canadians through a new campaign that's celebrating its rich history as an experienced, successful and the most authentic purveyor of quality sausages.
Created in partnership with Cramer-Krasselt, Toronto-based Matchstick and Braque, which adapted the campaign for French Canada, Johnsonville's campaign aims to surprise and delight Canadian consumers through a number of touchpoints.
The campaign also includes a significant social media component, which was developed by Toronto-based Matchstick, that's being brought to life on platforms, including Facebook, Twitter, Pinterest and Johnsonville's mobile-optimized website, which will launch at the end of June. It's sharing content that, while telling the Johnsonville story, uses four other key storytelling themes — the unique flavour of Johnsonville, the backyard experience, the big game at home and a multicultural feast — to promote things like recipe inspirations and barbecue tips.

Read more.
Posted May 26, 2015
Toronto design consultancy Sovereign State is hosting an advertising ping pong tournament at SPiN on Thursday, June 18th. On top of it being a tournament, Sovereign State's sister company State Goods will also be launching its VERSUS Pan Am Games prints, in collaboration with Toronto based artists and illustrators. Their will also be battling DJs, to set the tone for the night's competition and SPiN bartenders will create duelling cocktails, in search of a crowd favourite. All proceeds from the night will go to The Remix Project.
Posted May 20, 2015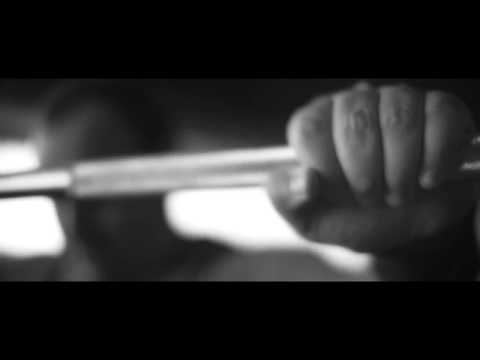 GREY Canada has launched a new national communications campaign for Special Olympics Canada in the lead up to this year's World Summer Games in Los Angeles. The multi-channel program, entitled There Is No Special Treatment, celebrates sport as the great equalizer; an athlete is an athlete no matter what games they are competing in or what their background is.
Creative for the campaign focuses on one key insight: Sport doesn't see disability – the challenge, sacrifice and fulfillment of sport treats every athlete exactly the same. No matter who you are. Sport is sport – it doesn't treat anyone special. GREY proactively developed the campaign over the course of a year for Special Olympics after attending an inspiring athlete recognition event early in 2014. The integrated advertising campaign will include film, print, radio, digital as well as social activations.
The films feature Special Olympics athletes in training and incorporate voiceovers by Special Olympics athletes Tess Trojan and Matthew Nighswander. Jackie Barrett, a world-class powerlifter, who recently lifted 690 lbs., is featured with swimmer Julia Longo and Champion runner Robert Pipitone in the 60-second launch spot entitled "SPORT" (above).
The campaign was developed in conjunction with a number of production partners who generously donated their services including Hubert Davis (Untitled Films), Matt Barnes (Westside Studio) and Adam Damelin (Eggplant). Media planning support has been provided by MediaCom.
Posted May 19, 2015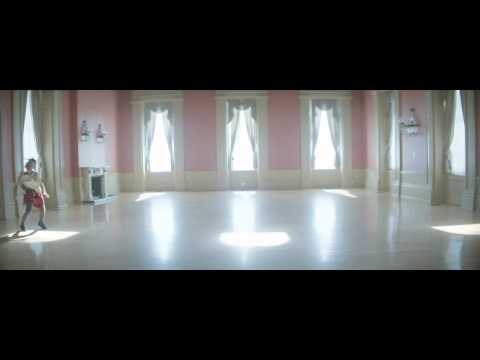 In his latest for Bose, OPC director Max Sherman directs 11-year-old hip-hop dance sensation and YouTube star, Taylor Hatala, to the sweet sounds of UK jazz drumming legend Steve Noble.
Best known for her YouTube video choreographed to Nicki Minaj "Anaconda," Taylor Hatala has caught the eyes of ten of millions and has even appeared on The Ellen DeGeneres Show. She is also Canadian. So when Toronto-based OPC director Max Sherman was looking to create a piece of branded content for Bose, he reached out to her management to collaborate with her on the project.
Posted May 14, 2015
The Mad Max: Fury Road Dusty Car Wash. Come in clean. Leave dusty.
To promote Mad Max: Fury Road a piece of downtown Toronto was transformed into a post-apocalyptic world – complete with scrap metal, pyrotechnics and of course, coloured smoke grenades. At the centre of all the chaos: The Dusty Car Wash.
People were invited to bring in their vehicles and have them covered with dust, which became canvases for artists. These artists would then re-create imagery from the movie on each vehicle, including: skulls, flames, gears, movie quotes, and even the title and release date. Once vehicles were covered with artwork, they drove away – creating mobile billboards all around the city.
This dust-filled, one-of-a-kind stunt was created by Toronto-based creative agency Lowe Roche with the support of Warner Brothers Pictures Canada, a team of Hollywood set dressers and professional artists.
Posted May 7, 2015
I've been so busy that I did not notice that the folks at Psyop have created yet another visually stunning, happiness-fueled and wonderfully animated spot for Coke.
Created through W+K Portland, the spot is an entertaining and light-hearted romp telling the tale of a man and his dog and how each see the world. Mission for today, try to view the world through the eyes of a dog.
Psyop's previous work for Coke has included the multi-award winning Happiness Factory and the Super Bowl spot, Heist.
Posted May 6, 2015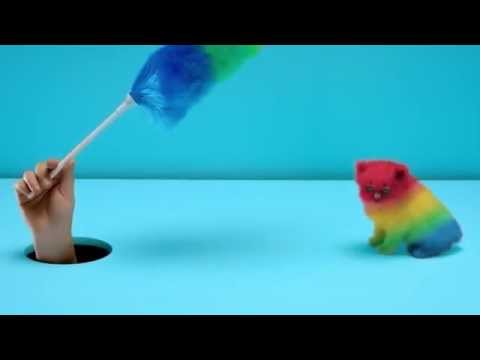 Ah, happiness. Who doesn't like being happy?! Koodo Mobile has launched its new brand platform and integrated campaign, "Choose Happy," created by Toronto-based Camp Jefferson. It's vibrant, fun and bursting with happiness. There's so much to make you smile. In fact, I've watched the popsicle vid (above) about 5 times today. It puts big smile on my face.
The Canadian telco's new direction stems from a key insight at the heart of the brand's business: Koodo customers are happy. The new platform is currently being brought to life, colourfully and exuberantly, across a ton of touch points. Koodo worked with a diverse network of illustrators, animators, designers, artists and directors to create a massive convergence of eclectic, creative, inspirational content, akin to the creativity of the Internet, and geared towards making people happy. The content includes things like an animated loop of a robot slipping on a banana peel, images of smiling popsicles, and dogs that turn into bunnies. It's often accompanied by cheerful observations, like "happiness is no hidden fees," and "happiness is perfect parallel parking when everyone's watching."
Posted May 5, 2015

The Most Interesting Man in the World is back with a short and simple message for Cinco de Mayo.
The spot ws created by Havas Worldwide New York. It's directed by Steve Miller of @radical.media and edited by Jeff Ferruzzo, Arcade Edit.
Posted April 30, 2015

The 1% live in chateaus, they date supermodels and they collect supercars. It might be next to impossible to live like the 1%, but it's easy to drive like them, thanks to the Subaru BRZ. It's the attainable supercar.
Targeting confident, independent male car enthusiasts between the ages of 30 and 35, Subaru has released two 20-second web films, created by Toronto-based advertising agency Red Urban, that show how easily people can mistake the BRZ for a supercool supercar, and its drivers for elite members of the 1%. What becomes clear is that the BRZ is a seriously affordable supercar for serious drivers and, at $27,395, its pure fun-to-drive quotient rivals that of cars ten times its price.
The web films are directed by Mark Gilbert of Toronto-based Untitled Films and were edited by Marc Langley at Rooster Post.
keep looking »