Advertising
Posted July 25, 2016
Toronto-based creative company The Garden Continues to grow, with 3 new hires.
Mike Kovacs joins as Project Cultivator, a unique role that combines client service with project management and production. Kovacs brings with him more than 6 years of account service experience and was most recently at JP/TBWA, where he helped lead the Nissan Infinity and Petro Canada accounts.
Sarah Philips has joined as the company's newest Strategist. Philips has been freelancing with The Garden since last June. Prior to that she has held roles as a Journalism Professor at Humber College and account service positions at McLaren McCann and Zulu Alpha Kilo, where she helped manage the Colgate-Palmolive, WIND Mobile, Indie88 and Jack Astor's accounts.
Adriana Mahalean joins as Designer. Previously at Goods and Services, Adriana has applied her beautiful aesthetic to a number of brands, including LCBO, Fairmont Hotels & Resorts, Herman Miller and Sun Life Financial.
Posted July 19, 2016
GREY Canada adds strategic muscle to its award-winning creative offering as Ian Wentworth joins as Vice President Planning and Innovation.
Westworth will lead strategic planning for GREY's Toronto and Vancouver offices, all of its clients, its research practice, data team and core planning group. Westworth, who joins GREY from JWT, brings more than 18 years of experience to the role having worked at world-class advertising agencies including BBDO, Grip Limited, Leo Burnett and BBH New York.
Westworth joins a strong GREY Canada executive team that was recently renewed by several promotions to prepare the agency for sustained growth and creative excellence. Darlene Remlinger, was appointed President of GREY Toronto, and Joel Arbez and James Ansley are GREY Canada's newest Co-Executive Creative Directors. The four senior leads join Leah Power, Chief Operating Officer and Paul Curtin, VP Business Development in rounding out the agency's Toronto-based executive team.
Posted July 18, 2016
Mill Street's Brutally Honest About its Focus on Beer
Mill Street Brewery has launched a new brand campaign that might actually be honest to a fault. The campaign entitled "Refreshingly Honest," created by GREY Canada, celebrates Mill Street's devotion to creating a range of great beers. And while others choose to market themselves with pomp and circumstance, they choose to let the product do the talking.
The integrated campaign consists of a series of 30-second radio commercials that make light of the common tactics breweries employ to get people to buy their products, things like focus group testing, in-pack promotions and generic beer pour sound effects. They point out how Mill Street Brewery does these things very, very differently, or simply not at all, choosing instead to focus on the quality of its beer. Corresponding print executions and out-of-home boards, which were entirely art directed using only basic word processing software, point out (through their obvious lack of polish) that every waking moment of Mill Street's time is spent on what really matters — the beer itself.
Posted July 15, 2016
The World's Biggest BBQ Comes to Canada
After 10 years, Johnsonville's Big Taste Grill is back in Canada at the Honda Indy Toronto and will be donating funds to Make-A-Wish® Canada
Johnsonville's Big Taste Grill will be joining NASCAR Canada at the Honda Indy Toronto from July 15 to 17 at Exhibition Place, the first time it's been in Canada in 10 years. Not only will NASCAR fans have the opportunity to enjoy delicious Johnsonville Bratwurst sausages cooked on the grill, but they'll also have the opportunity to meet Ontario-born NASCAR star Adam Martin, who will be racing at the Indy in the Pinty's Grand Prix on Saturday, July 16.
The Pinty's Grand Prix is the highest-profile stop of the NASCAR Pinty's Series, and will be Saturday's feature race at the Honda Indy in Toronto. The race marks the first time NASCAR's been at the Indy, Ontario's largest annual sporting event, since 2011. The Big Taste Grill will have a huge presence throughout the Honda Indy. It will occupy a 100 x 80 foot spot prominently positioned in Thunder Alley, right by Turn 11 on the 1.75 mile-long street circuit, where it will grill up Johnsonville's delicious Bratwurst Sausages for race fans all weekend long. With 40 square feet of grilling space and the capability to cook 750 brats at a time, Johnsonville's goal is to sell between 1,200 and 1,500 Bratwurst Sausages an hour (over 20 sausages per minute), with $1 from each sale going to Make-A-Wish® Canada and a minimum of $10,000 being donated to the charity. Make-A-Wish® Canada volunteers will be on-site grilling up brats and serving customers as they take in the sites, sounds and tastes of race day.
Posted July 13, 2016
Here's an amazing project.
Rethink has partnered with Starlight Children's Foundation Canada and some top designers to create some super cool hospital gowns for teens. Not only have they created some amazing designs that teens will want to wear, but they are also helping them feel more like themselves while in hospital.
At wardrobes.starlightcanada.org you can donate to help raise funds to make more gowns, or if you a designer or someone who can sew, you can download a PDF to create a gown for the cause.
The the project video is directed by Andrew Norton of Untitled Films and edited by Matthew Kett at School Editing.
Posted July 5, 2016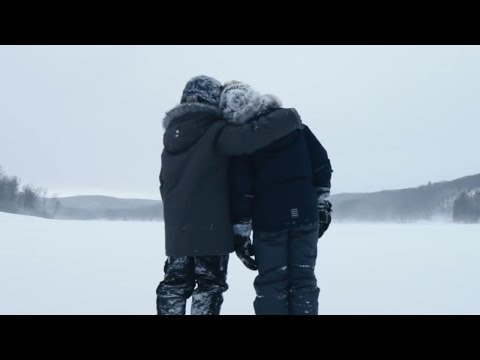 Here's a beautiful visually-driven new campaign for Ontario Tourism Marketing Partnership Corporation, created by FCB Toronto.
I'm lucky enough to live in this beautiful Canadian province, but many of these places I have not seen. It is definitely hitting its mark by making me want to get out and see and experience more of this great place where I live.
Where Am I? was shot over nine months at the following Ontario locations: Niagara region, Hamilton, Orangeville, Prince Edward County, Picton, Ottawa, Eganville, Muskoka, Toronto, Thunder Bay, Sault Ste. Marie, Huntsville, Lake Superior North Shore Lake Superior Provincial Park, Dorion, Sleeping Giant Provincial Park, and Northwest Ontario.
The two films were directed by Andrew Cividino of OPC, and edited by Marc Langley, of Rooster Post Production. Both point to ontariotravel.net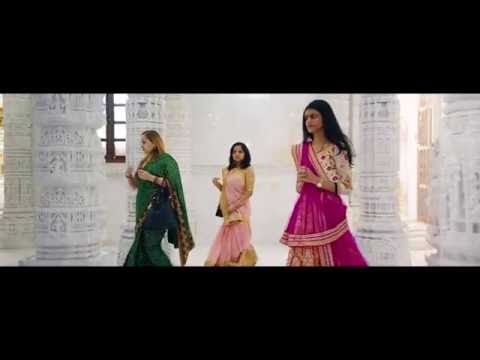 Posted June 14, 2016
Grey Canada has been doing great on-going work for Ovarian Cancer Canada with its "Ladyballs" campaign. By the time ovarian cancer is detected, it's often too late to save a woman's life. With no screening test, vague symptoms and low awareness and understanding, it's often called "the silent killer." Ovaries are hard to talk about and aren't top of mind for women from a self-awareness standpoint because, unlike men, women can't see, touch or feel their gonads.
This campaign gives women a reminder — they have balls too. Ladyballs.
The "Ladyballs" campaign launched with film – in cinema, TV (see spot below), digital pre-roll and social video. Print and radio executions featuring survivors and their "Ladyballs" stories of courage soon followed.
Next, a "Show us your Ladyballs" user-generated content activation was deployed in social media, as well as digital and search advertising. Community outreach and Digital PR efforts brought "Ladyballs" into online conversation during high-profile events like the Oscars.
Pictured below is a group of women, one with "Ladyballs" tattooed on her arm, with Canadian Prime Minister, Justin Trudeau. They took the Ladyballs charge to Parliament Hill to discuss active change for the outcome of women with ovarian cancer, as there's been a lack of federal health engagement on the disease, and it was time their voices were heard.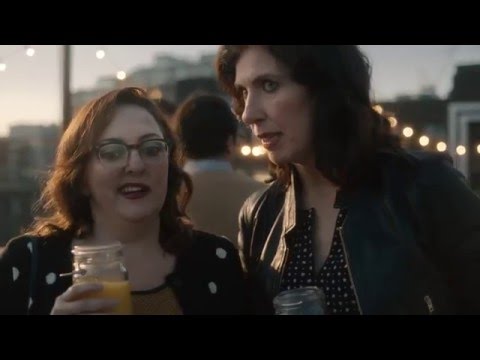 Posted June 13, 2016

Arts & Sciences is pleased to announce that creative duo CO.LAB have joined its roster for U.S. representation.
CO.LAB is a collaborative bond between Canadian-born Justin Tyler Close and Jeremy Power Regimbal. Close comes from a background of art photography and Regimbal from one of post-production and cinematography. Together as CO.LAB they are directors, photographers, publishers, creative directors, event curators and storytellers, who adopt a multifaceted approach for every project they take on. They pride themselves on bringing all those skills to bear in creating the kinds of hands-on, tangible campaigns that brands want. It's a diverse skill set they look forward to bringing to the U.S. market with Arts & Sciences.

Watch their reel. Read more.
Posted June 9, 2016

Here's some new work from Grand Effie winners Grey Canada featuring leading environmentalist, David Suzuki, and a group of awesome kids.
The Ontario Ministry of Environment and Climate Change and GREY Canada have partnered to launch an eye-opening, thought-provoking new campaign in which real Ontario children were tasked with solving the issues of climate change on their own. The campaign, "Let's not leave it for our kids to figure out", aims to open parents eyes to the harsh fact that inaction on climate change today in effect simply hands the problem down to their children to solve tomorrow.
All of the campaign components – including film for cinema & TV, out of home, social content and child-created user-generated content – was captured and created during a one-day event and workshop at the Ontario Science Centre, in which hundreds of real Ontario students between the ages of 6 and 11 met with leading Environmentalist David Suzuki. Once there, they were literally tasked with solving climate change on their own, then asked to present these climate change solutions in the form of drawings and written statements—all in an effort to motivate adults and parents to do more, and to inspire them to get involved with the Ontario Government's 5-Year Climate Change Action Plan.
keep looking »