Advertising
Posted January 30, 2015

Here's to Squarespace, the website and blog building provider, for creating an out of the-box Super Bowl experience.
The brand is running an ad on game day, but Squarespace's Super Bowl ad is more than just a commercial starring Jeff Bridges. It's part of a campaign that features a full length album by the star that is guaranteed to put you to sleep – in a good way.
The brand tapped actor Jeff Bridges to create the website DreamingWithJeff.com, where he has created a series of sleep tapes. Go to the music section on the site and listen to the calming creations such as Sleep. Dream. Wake Up., Hummmmmm, A Glass of Water, and Seeing With My Eyes Closed. Great stuff. There's an extended how-to spot below.
To top off all this awesomeness, Squarespace is giving 100% all proceeds, which are pay what you like, to No Kid Hungry. There are also some fancy limited edition sets, including a debossed gold leaf pressed album cover featuring illustrations by Lou Beach. Album cover is also die cut – so when you pull the album lining out, the illustration's eyes go to sleep. Amazing.
The campaign was created by W+K NY, Tim Godsall of Anonymous Content directed the spots, and they are edited by Geoff Hounsell, Arcade Edit. Great stuff.
Posted January 29, 2015
It's always hard to keep a good campaign going, and the first Snickers Super Bowl spot with Betty White was pretty pretty freaking amazing. But I'm thrilled with the big reveal at the end of this year's game day spot. And I'm not going to spoil it by telling you who it is.
Kudos to BBDO NY on the great casting. Jim Jenkins of O Positive directed and it's edited by Geoff Hounsell, Arcade Edit.
Posted January 28, 2015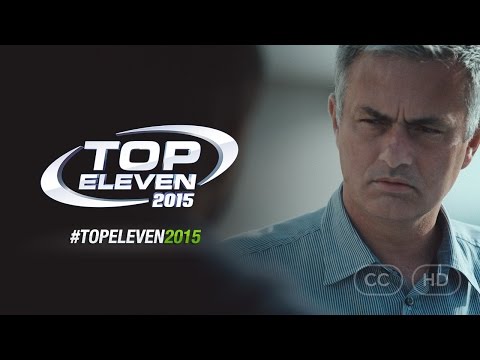 We are deep in the middle of Super Bowl ad madness, but this spot for the other football, the one that the majority of the globe plays, has just been released.
It's for Top Eleven, a mobile game that lets you create and manage your own football team, and is narrated by legendary Chelsea football manager José Mourinho.
The spot, directed by Emil Möller via B-Reel in London, beautifully depicts the dramatic highs and lows of the most popular game in the world. It was also made without any ad agency involvement. Möller and Nebo Radović of Nordeus, the creator of the game, came up with the idea together and in just one week we went from conception to production. And singer/songwriter Robbie Williams actually spent time on set. read more about that here.
Posted January 27, 2015
This is brilliant and now I know what I'm getting my guy for Valentine's Day. F-Up Insurance – meat delivery to your door. TO YOUR DOOR!
Carnivore Club, a meat-of-the-month club, was looking for a new way to sell subscriptions. Many products typically given as gifts are marketed as a form of forgiveness―flowers, chocolates and diamonds have been doing this for years. Carnivore Club partnered with Toronto-based creative agency Bensimon Byrne to make Carnivore Club the first product to market itself as a form of pre-emptive forgiveness. A gift you should give because we're all bound to screw up eventually. They dubbed it F-Up Insurance. Now you can protect yourself from your mistakes before you even make them.
The website has some great copy for possible situations one would require forgiveness for – see screen grab below. I'm most excited about the thought of getting yummy charcuterie delivered to my door.
The online promotional video was directed by OPC / Family Style's Max Sherman, and Leo Zaharatos at Married to Giants edited. Full credits.
Posted January 26, 2015
Lowe Roche is pleased to announce that Jeff Dack has joined its Toronto office as Chief Strategy Officer.
Dack will lead the strategic planning practice at Lowe Roche, his role as chief strategy officer is a brand new position at the agency. Dack is bringing with him a pedigree chalk full of experience having experience working in a variety of roles throughout his career both agency and client side.
Prior to Lowe Roche, Dack served as a marketing executive with Jamieson Laboratories, Canada's largest VMS (Vitamin, Mineral, Supplement) brand, where he oversaw the marketing and communications group. Before his tenure at Jamieson, Dack was the director of strategic planning at TAXI, where he was responsible for leading all strategic planning duties. With a team of strategists, he also successfully brought the strategic planning discipline and processes into the agency's offshoot, TAXI 2. Dack's move to Lowe Roche reunites him with agency CEO Monica Ruffo, for whom he worked with ten years ago at Cossette.
Posted January 26, 2015
Toronto-based Smith is happy to welcome Roslyn Di Sisto as the newest member of the family. She joins Smith from Method Studios in Melbourne/Sydney, Australia where she has been a sought-after Film Colourist since 2009.
Di Sisto has worked on many notable commercials and campaigns for clients including Mini, Virgin Mobile, Powerade, FIFA World Cup Promos, Subaru and Nissan. She has worked with many internationally recognized directors and top ad agencies in Melbourne and Sydney, such as Ogilvy, Havas Worldwide, JWT, Fenton Stephens, Clemenger BBDO and Leo Burnett. In addition, Di Sisto has graded music clips for top Australian artists like Vance Joy and Boy & Bear, as well as worked on many short films.
View her reel below. Read more.
Posted January 22, 2015
Here's a super cool project – those kids above, they designed the skateboards they are holding – and created their own businesses to brand and market them. They even got high school credits for doing it. The skateboarding pipe pic is their graduating class photo. And it's way better than any school pic I ever had.
Anomaly, a new-model creative agency based in Toronto, is in its 2nd year of an on-going partnership with Oasis Skateboard Factory, an award-winning, Toronto District School Board alternative high school program that allows at-risk students to earn high school credits by running a skateboard and design company.
As part of this innovative partnership, students are matched with mentors from Anomaly who coach and support them through the development of their skateboard brands from the ground up – including naming, brand manifesto and visual identity – and through their professional development as entrepreneurs. A classroom learning series teaches and develops essential business and life skills which are then applied and evaluated by peers and mentors.
Posted January 20, 2015

Australian haircare brand Aussie has tapped into the talents of Graydon Sheppard and Kyle Humphrey's successful Sh*t Girls Say series (films, twitter and a book) with this new comedic spot – Sh*t Girls Say About Hair.
The spot was created by mcgarrybowen, and Graydon Sheppard directed via The Directors Bureau. In Canada (where we miss him & Kyle terribly) Graydon is repped by Soft Citizen.
Nicely done Graydon & Kyle!
Posted January 16, 2015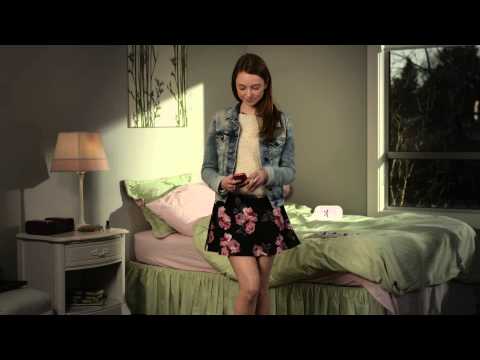 Here's a well-executed and thought-provoking PSA from Children of the Street Society's Predator Watch and #ParentProject campaign advising parents to talk to their children about the dangers of online predators.
The spot was created by Cossette, Vancouver. It is very similar to this 2004 spot out of France, created by Saatchi & Saatchi, Paris and directed by Toroto-based Yael Staav.
Both spots simply and cleverly portray frightening issues.
Both spots simply and cleverly portray frightening issues. Full credits for the Children of the Street Society spot are posted here.
Posted January 15, 2015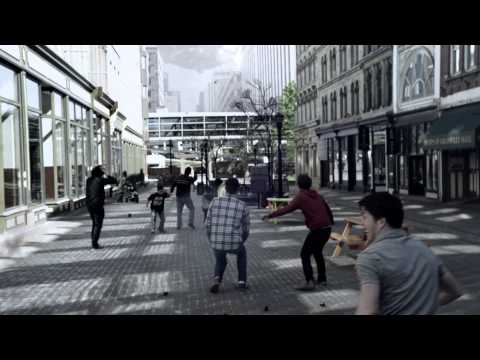 Although I'm not a fan of mock reality Sci-Fi style of this spot, it's been done a number of times before – I think starting with this 2003 award-winning spot, I do like the message and the amount of work that I can see went into its creation.
According to the info for the spot, "in 2014 the use of the K-Cup reached unparalleled levels. Output became so high that there was enough discarded K-Cups to circle the earth 10.5 times." That's a lot.
Brita has been using the same statistical strategy for a couple years now – a spot released in 2013 says that plastic bottles thrown away could go around the world 190 times.
Kill the K-Cup was created and directed by Charles Wahl of Egg Studios in partnership with Social Bean Coffee Co - both are based in Halifax where the spot was shot. The two also launched a website, killthekcup.org, that features relevant articles and a Change.org petition that urges Keurig to make its pods recyclable. Keurig has said all of its K-Cups will be recyclable by 2020, but the petition says that's not soon enough.
keep looking »