Fashion
Posted September 25, 2015
LEGS' Geremy Jasper has teamed with iconic British clothing brand Belstaff to direct a surrealist film in the cinematic vein of Fellini and Sergio Leone. Outlaws, which stars David Beckham, Katherine Waterston, Cathy Moriarty and Harvey Keitel is a heart-thumping fever dream filled with danger, foreboding and romance.
Shot over six days in and around Mexico City, and based off of a screenplay written by Jasper two years ago, Outlaws is a classic story told in a new way. It combines black and white and colour cinematography to create a hypnagogic vision of the Mexican landscape during the early 1950's, a strange setting populated by even stranger people, including peculiar circus performers, a blind tarot card-reading seer, motorcycle gangs and sugar skull sporting mariachi musicians.
Posted August 13, 2015
Throwback Thursday to November 2008 and this piece of branded content for Diesel. "Pete the Meat Puppet" is a sing-a-long-tale from life in the fast lane. The film was created by NYC-based Legs, via Stockholm-based creative shop Farfar, and was part of a series of films launched on the brand's website.
Enjoy.
Posted June 11, 2015
I like when high fashion doesn't take itself too seriously. Lanvin is arguably the leader in this category (love this).
Here's Givenchy's Fall/Winter campaign featuring models on BMX bikes, playing pinball, basketball and jumping rope. All in the fashion house's fine clothes and set in a luxurious villa. The Creative direction is done by Riccardo Tisci himself, and it's directed by Mert & Marcus.
Posted March 12, 2015
In an effort to get people off their sofas and be move active, French bottled water brand Vittel has created the Couch Converter – yep, they are making your old sofa into running shoes.
Couch converter is available for Vittel's markets in Germany, Belgium, and the Netherlands. Sadly, due to high demand, the company's cobblers are no longer accepting any more couch designs. But you can see existing sofa to sneaker designs in their gallery.
Scooped from PSFK.
Posted March 9, 2015
It's finally above freezing in Toronto and what better way to celebrate than with a colourful spring fashion film (after a long walk outside).
"Pinch Me" was created for Ted Baker by London-based White Lodge's Crowns & Owls.
Posted February 9, 2015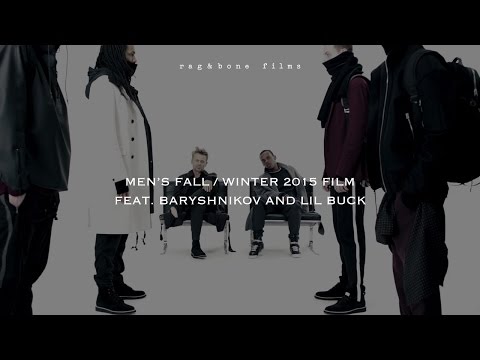 Wow, Mikhail Baryshnikov looks amazing. Ok – Lil Buck looks great too, but Mikhail, man you are aging well.
I love everything about this fashion film for Rag & Bone's Fall Winter 2015 men's collection – the casting, the movement, the editing, the music, the clothes. So so good. It's directed by the lovely & super talented Georgie Greville, Legs Media.
Posted July 9, 2014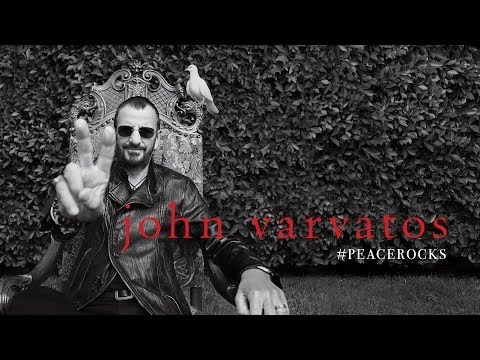 Ringo Starr is celebrating his 74th birthday in style in John Varvatos' Fall 2014 Ad Campaign.
This film, created by YARD, directed by Milkt's Danny Clinch and edited by Arcade Edit's Jen Dean, uses the hashtag #PeaceRocks – every time it is used in social media, Varvatos will donate $1 to the Ringo Starr Peace and Love Fund. Learn more here.
Posted March 10, 2014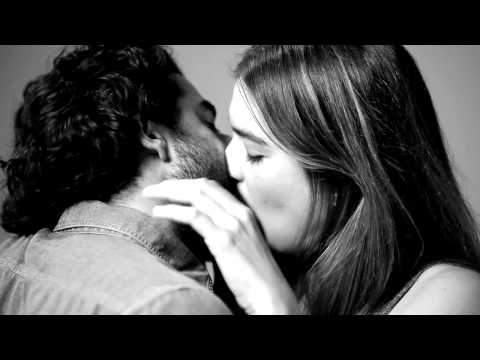 Awkward and adorable.
L.A. fashion label Wren got 20 good-looking strangers to kiss in this short film to promote their Fall 2014 collection. It's directed by Tatia Pllieva.
Posted January 29, 2014
I love how Lanvin continues to create amazing campaigns – always poking a bit of fun at themselves. The new summer film is no exception. I also love that the word "glossy" is in the opening line and the sound of the kettle. Nicely done. I want summer now.
Watch their Summer 2013 spot, but their Fall 2011 is by far my favourite.
Posted January 21, 2014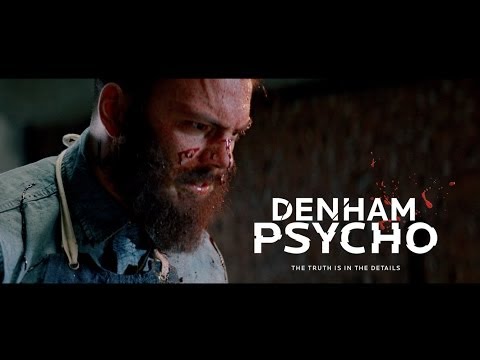 Clothing line Denham has recreated the business card scene from American Psycho with jeans and hipsters. Written by Ben Clark and directed by Hugo Keijzer. Nice.
keep looking »