Fashion
Posted July 13, 2016
Here's an amazing project.
Rethink has partnered with Starlight Children's Foundation Canada and some top designers to create some super cool hospital gowns for teens. Not only have they created some amazing designs that teens will want to wear, but they are also helping them feel more like themselves while in hospital.
At wardrobes.starlightcanada.org you can donate to help raise funds to make more gowns, or if you a designer or someone who can sew, you can download a PDF to create a gown for the cause.
The the project video is directed by Andrew Norton of Untitled Films and edited by Matthew Kett at School Editing.
Posted March 16, 2016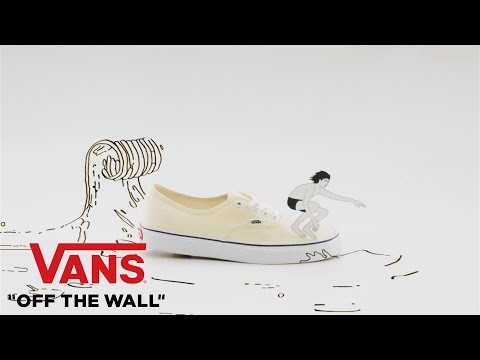 The iconic Vans shoe is 50, and to celebrate they created this great film showcasing the brand's history.
Posted November 30, 2015
Toronto-based streetwear brand ONEMETH has just released their Fall/Winter 2015 lookbook via Google Street View, in what they are calling, Google Streetwear View. It's the first time a fashion label has released their new clothing line using Google's virtual "See Inside Tour" function, which was introduced in 2012 and has since offered virtual tours of places like the Whitehouse and the Louvre.
The lookbook was shot in the offices of OneMethod, the advertising and design studio that created the ONEMETH clothing line. OneMethod is all about creating simple digital solutions that tell a story and help bring people closer to a product or brand, and that's exactly what the ONEMETH lookbook is at its core. The execution was shot by Virtuo360, a global Street View trusted agency that specializes in virtual tours, and the experience allows users to find eight different models throughout the playful office, each wearing a different combination of ONEMETH goods. It was all created in support of the online and in-store launch of ONEMETH's Fall/Winter 2015 collection, which is currently for sale at onemeth.com.
View ONEMETH's Google Streetwear View Lookbook.
Posted November 19, 2015
Toronto-based creative agency The Garden would like to introduce you to the all-new IZ – a company dedicated to the creation of sophisticated and functional clothing for people using wheelchairs, founded by renowned designer Izzy Camilleri. The company enlisted The Garden to help reframe and rebrand its business.
Headlining IZ's brand relaunch is a new social media campaign called "Fashion IZ Freedom," that utilizes the power of fashion to get the message out about the importance of making the world a more accessible place.
The campaign calls on people to order a special "Fashion IZ Freedom" t-shirt to raise awareness around accessibility issues. Once they receive the shirt, people are prompted with a card to "take a seat" for accessibility issues across North America by taking a seated selfie while wearing the shirt. They are then encouraged to share their pics with their social networks tagging @IZadaptive and #FashionIZFreedom. One hundred per cent of the proceeds from the t-shirt sales will go towards building ramps in communities across North America.
Posted September 25, 2015
LEGS' Geremy Jasper has teamed with iconic British clothing brand Belstaff to direct a surrealist film in the cinematic vein of Fellini and Sergio Leone. Outlaws, which stars David Beckham, Katherine Waterston, Cathy Moriarty and Harvey Keitel is a heart-thumping fever dream filled with danger, foreboding and romance.
Shot over six days in and around Mexico City, and based off of a screenplay written by Jasper two years ago, Outlaws is a classic story told in a new way. It combines black and white and colour cinematography to create a hypnagogic vision of the Mexican landscape during the early 1950's, a strange setting populated by even stranger people, including peculiar circus performers, a blind tarot card-reading seer, motorcycle gangs and sugar skull sporting mariachi musicians.
Posted August 13, 2015
Throwback Thursday to November 2008 and this piece of branded content for Diesel. "Pete the Meat Puppet" is a sing-a-long-tale from life in the fast lane. The film was created by NYC-based Legs, via Stockholm-based creative shop Farfar, and was part of a series of films launched on the brand's website.
Enjoy.
Posted June 11, 2015
I like when high fashion doesn't take itself too seriously. Lanvin is arguably the leader in this category (love this).
Here's Givenchy's Fall/Winter campaign featuring models on BMX bikes, playing pinball, basketball and jumping rope. All in the fashion house's fine clothes and set in a luxurious villa. The Creative direction is done by Riccardo Tisci himself, and it's directed by Mert & Marcus.
Posted March 12, 2015
In an effort to get people off their sofas and be move active, French bottled water brand Vittel has created the Couch Converter – yep, they are making your old sofa into running shoes.
Couch converter is available for Vittel's markets in Germany, Belgium, and the Netherlands. Sadly, due to high demand, the company's cobblers are no longer accepting any more couch designs. But you can see existing sofa to sneaker designs in their gallery.
Scooped from PSFK.
Posted March 9, 2015
It's finally above freezing in Toronto and what better way to celebrate than with a colourful spring fashion film (after a long walk outside).
"Pinch Me" was created for Ted Baker by London-based White Lodge's Crowns & Owls.
Posted February 9, 2015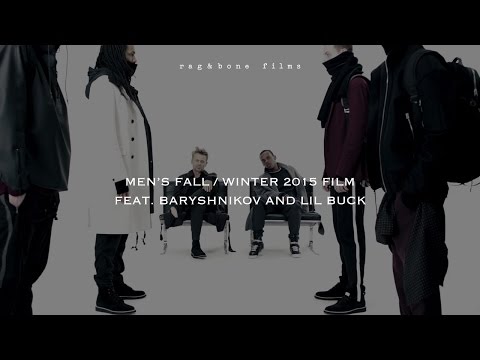 Wow, Mikhail Baryshnikov looks amazing. Ok – Lil Buck looks great too, but Mikhail, man you are aging well.
I love everything about this fashion film for Rag & Bone's Fall Winter 2015 men's collection – the casting, the movement, the editing, the music, the clothes. So so good. It's directed by the lovely & super talented Georgie Greville, Legs Media.
keep looking »