News
Posted January 26, 2015
Lowe Roche is pleased to announce that Jeff Dack has joined its Toronto office as Chief Strategy Officer.
Dack will lead the strategic planning practice at Lowe Roche, his role as chief strategy officer is a brand new position at the agency. Dack is bringing with him a pedigree chalk full of experience having experience working in a variety of roles throughout his career both agency and client side.
Prior to Lowe Roche, Dack served as a marketing executive with Jamieson Laboratories, Canada's largest VMS (Vitamin, Mineral, Supplement) brand, where he oversaw the marketing and communications group. Before his tenure at Jamieson, Dack was the director of strategic planning at TAXI, where he was responsible for leading all strategic planning duties. With a team of strategists, he also successfully brought the strategic planning discipline and processes into the agency's offshoot, TAXI 2. Dack's move to Lowe Roche reunites him with agency CEO Monica Ruffo, for whom he worked with ten years ago at Cossette.
Posted January 26, 2015
Toronto-based Smith is happy to welcome Roslyn Di Sisto as the newest member of the family. She joins Smith from Method Studios in Melbourne/Sydney, Australia where she has been a sought-after Film Colourist since 2009.
Di Sisto has worked on many notable commercials and campaigns for clients including Mini, Virgin Mobile, Powerade, FIFA World Cup Promos, Subaru and Nissan. She has worked with many internationally recognized directors and top ad agencies in Melbourne and Sydney, such as Ogilvy, Havas Worldwide, JWT, Fenton Stephens, Clemenger BBDO and Leo Burnett. In addition, Di Sisto has graded music clips for top Australian artists like Vance Joy and Boy & Bear, as well as worked on many short films.
View her reel below. Read more.
Posted January 26, 2015
New York based VFX shop Artjail is pleased to announce that John Skeffington has joined the team as Head of Production.
Skeffington is a producer with a knack for paying attention to detail and a disposition conducive for making clients feel comfortable. He brings an infectious energy with him that aligns with the studio.
His portfolio boasts a wide breadth of experience. Skeffington arrived at Artjail from MPC New York where he served as senior producer. He ran the University of Phoenix & Fidelity accounts and produced ads for Cadillac, Coca-Cola, McDonald's, Sprite, American Airlines, Allstate, Pennzoil and the American Heart Association, and worked with several reputed ad agencies, including Arnold Boston, Translation and Mother among many others.
Artjail recently announced an affiliation with Analog, a London based independent Creative Visual Effects Studio.
Posted January 13, 2015
SNDWRX, a Toronto-based audio production studio, has opened their new studios in Kensington Market and is having a big studio warming party this Thursday night. It should be a great time and they've created the videos above and below to promote their new digs and the bash..
Helmed by Didier Tovel, SNDWRX features an exclusive network of internationally acclaimed artists, sound designers, composers, voice directors, engineers, producers and music supervisors. For clients, they come together to form specialized teams in order to craft authentic sounds, giving them a wide variety of talent and the ability to take on multiple projects across multiple disciplines, while simultaneously focusing on their core strength, audio.
View the party invite here or on the Facebook event page.
Posted January 12, 2015
Documentary Directors Philip Knowlton and JP Bouchard merge to become Knowlton Bouchard.
Brooklyn-based Greenpoint Pictures is pleased to announce that documentary directors Philip Knowlton and JP Bouchard have partnered to form the directing duo now known as Knowlton Bouchard. Independently, each director has been a long-time member of the Greenpoint Pictures family.
In 2014, Bouchard and Knowlton were both commissioned to direct films for Beck's Live Beyond Labels series with Vice. While they were not yet an official duo, coming together for that project was the initial spark that would ultimately motivate them to join forces.
Since creating Knowlton Bouchard, the talented pair have been busy on a number of notable projects, including "Taste of Home," a heart-warming project for JetBlue, via Mullen, that brought a special surprise to Dominican families living in the Washington Heights neighborhood of Manhattan. Prior to that, they collaborated on three of Ford's "Go Further" films with Team Detroit, depicting real people who go the extra mile to help others or rise above challenges.
Posted January 12, 2015
Arcade Edit is pleased to announce that editor Brad Waskewich has joined the team. He will be based out of Arcade's New York office, but his talents will be available to clients across the U.S.
Waskewich is an award-winning editor who has a definitive talent for adding a cinematic scope to the material on which he works. He's collaborated with many acclaimed directors such as David Fincher, Mark Romanek, Noam Murro, Jake Scott, Peter Berg, Cary Fukunaga and Nabil, and boasts a portfolio that consists of work for global mega-brands including Nike, Reebok, Beats, Ford, Chevy, Apple, Budweiser, Miller and Google.
Waskewich won the AICP editing award for the Nike spot "FCUSA." He was also nominated for a Primetime Emmy for his work on the opening title sequence of the HBO show "Rome." Waskewich was the editor behind Jameson "Fire," which was honored at the Clio Awards, and he also edited the Cannes Lion-winning AARP "Song and Dance."
Posted December 4, 2014
Indie creative studios Analog and Artjail forge transatlantic VFX alliance
London-based Analog and New York-based Artjail have teamed up to offer brands and creative agencies each other's specialized live-action VFX, 3D animation and finishing services. The alliance will make Artjail's Artists, who specialize in high-end compositing, CG work and finishing for live action, available to Analog's British clients; and Analog's photo-realistic 3D visual effects services available to Artjail's clients in the U.S. market.
Both companies specialize in creating arresting visuals to help tell stories for major brands. Working together, the creative studios will now have greater bandwidth, push each other creatively and technically, and have an expanded brand presence.
Posted December 1, 2014

Community Films is pleased to announce the addition of director Clay Williams to its roster for U.S. representation.
Williams has a wicked sense of humor and a keen eye for visuals, both of which permeate his directorial style. Over the years, both directing and working agency-side, Williams' talents have helped him to create some standout, even iconic ads and campaigns for many top tier brands. His agency experience includes work on projects for Norwegian Cruise Lines, Nissan and Energizer, and Taco Bell. His current directorial commercial reel boasts work for many other big brands, including First Bank, Burger King, Purolator, HBO and Ikea.
Posted November 19, 2014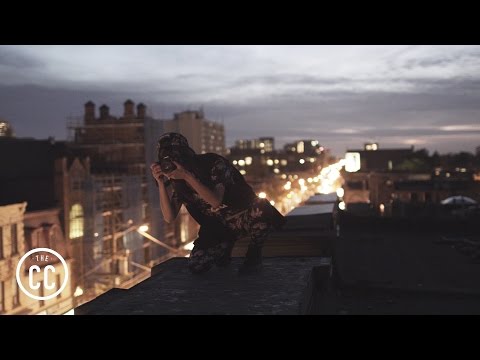 For Creators, By Creators – Toronto-based FREE launches a Millennial-powered digital channel "The Creator Class" in progressive studio partnership with Canon Canada.
"The Creator Class" is a creativity lifestyle channel for those who share their passions for a living. Anchored on YouTube and Instagram, the slate of social programming shares the lives, ambitions, and craft of leading content creatives in Music, Style, Adventure, Arts, and Culture. True to the channel's collaborative premise, all programming is produced by FREE's community of leading social storytellers.
Posted November 17, 2014

In case you missed getting a tour of Smith's new offices last week, here's the best of the Sadie Cam – a French Bulldog named Sadie "armed" with a GoPro that gives office tours.
keep looking »