News
Posted November 12, 2015
Toronto based audio house Silent Joe is pleased to introduce its brand new baby brother, Junior Joe.
Created by Trevor Allan, Jody Colero and Jane Heath, Junior Joe is a full-service boutique music production company dedicated to children's programming. While Silent Joe has long been involved in sound production for kids, the studio felt the time was right to dedicate an entire shop to the children's world. And so Junior Joe was born, addressing a need for a studio that not only offers clients a roster of musical talent, but also one that embraces a true full service model.
Junior Joe incorporates music composition — including score, themes, songs, bumper and sting packages — with sound design & studio services. In addition, Junior Joe has assembled an elite team to provide vocal coaching, voice casting and direction, all within one company.
Currently in production at Junior Joe is the second season of the award winning series The Adventures of Napkin Man (Breakthrough Entertainment / Little Airplane / Kids CBC), The Moblees (Season 2 – Shaftesbury Kids / Boulevard Productions/ Kids CBC) and The Stanley Dynamic (Amaze Film + TV / YTV).
Posted November 9, 2015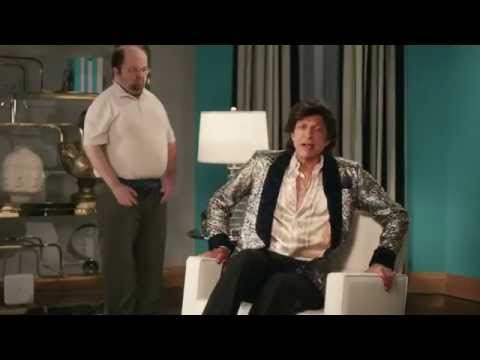 Arcade Edit is pleased to announce that Kyle Brown has joined its editorial team. Brown will be based out of Arcade's L.A. office with his talents available to clients across the U.S.
As an editor, Brown has worked on many high-profile spots, including the beloved GE spot featuring Jeff Goldblum (above) and directed by cult favourite directing duo — and frequent collaborators — Tim & Eric. He also worked on the award-winning spot for Intel called "Project Daniel," which took home top prizes at Cannes, The One Show, The Clios, and Curator's Recognition at AICP (posted below). Brown's most recent projects include the well-received Super Bowl spot "Win at Glue" for Loctite, Nike spot "No Maybes" and the Mercandantes' latest piece for Netflix.
Read more. View Kyle Brown's reel.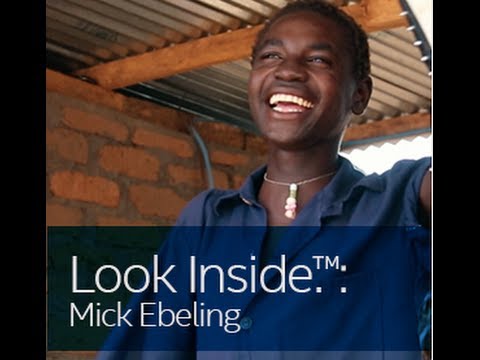 Posted November 3, 2015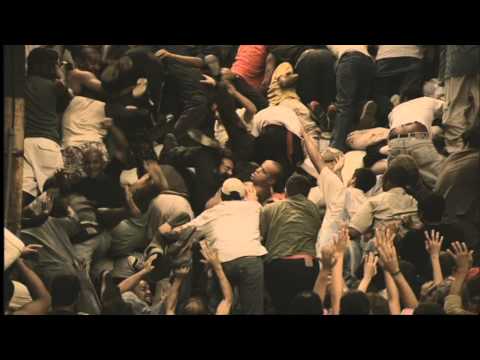 Sad, sad news today. One of advertising's greatest commercial film directors, Frank Budgen, has passed away at the age of 61.
Budgen, a director and partner at London-based Gorgeous, had recently battled cancer and he passed away in his sleep yesterday.
Budgen is probably best known for his work for Sony Playstation "Mountain" (above). Nike "Tag" is another notable spot (below & shot in Toronto). I first became familiar with his work while I was working at shots magazine in London in 2002-2003. It was the amazing creative and epic work like his that made me fall in love with creative advertising and inspired me to pursue a career in the industry. Click here to view more of Budgen's work.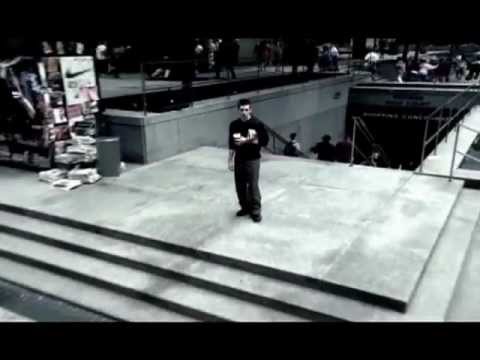 Posted October 28, 2015

Toronto-based advertising agency Rain 43 has been riding a wave of momentum culminating with the promotion of Laura Davis-Saville to Vice President, Director of Strategic Planning and the hiring of Shawna Dressler as HR and Operations Director. 
Davis-Saville's promotion follows a period of significant growth at Rain 43, in which the agency added a number new clients, including Homewood Health, Sentry Investments and the Independent Energy System Operator – including the former Ontario Power Authority's saveONenergy brand -, and doubled its staff from 22 to 50 in just six months. In her new role as Vice President, Director of Strategic Planning, Davis-Saville will be responsible for strategic oversight of all agency clients, as well as new business opportunities
The addition of Shawna Dressler to Rain 43 is another move that hearkens to the growth the agency has been experiencing. Dressler joins Rain 43 from Zulu Alpha Kilo, where she worked in recruitment and talent management. She is currently working on putting together an HR and culture plan that will help propel Rain 43 into a strong position for future growth.   
Posted October 26, 2015

Arts & Sciences is pleased to announce the addition of director Matt Lenski to its roster for US representation.
Hallmarks of Lenski's work are the bent-humor and honesty he crafts with well-defined characters along with his strong storytelling and rich aesthetics. His commercial work has included directing for clients like ESPN, EA Sports, Sauza Tequila, & H&R Block.
Lenski has already completed his first project for Arts & Sciences: a new integrated campaign for Smirnoff from 72andSunny that features Silicon Valley's Thomas Middleditch and T.J. Miller, who spontaneously leave the set and take a road trip across the country to go to ComicCon. One of the spots is posted above. View the entire campaign here.
Posted October 20, 2015

Cummins & Partners Canada is pleased to announce that Troy McGuinness and Cam Boyd have joined the agency as partners and Executive Creative Directors. Well regarded in the industry, and known for their leadership and mentorship, Boyd and McGuinness bring a fine creative pedigree to the agency.
Between the two of them, Boyd and McGuinness have created a portfolio of award-winning work across a number of disciplines and categories at major Canadian agencies like TRAFFIK, MacLaren McCann, Taxi2, Leo Burnett and Publicis. They know how to do big mass campaigns, but also understand how media and non-traditional elements play into campaigns as well, having done a lot of guerrilla, digital and social media work. As budgets continue to become constrained, the duo have a talent for getting clients the best creative bang for their buck. Their first day on the job will be October 28.
Pictured above (left to right):
Troy McGuinness – Executive Creative Director, Partner
Dave Carey – President and Partner
Cheryl Gosling – Partner, VP Client Services
Cam Boyd – Executive Creative Director, Partner
Posted October 19, 2015
Vapor Music Launches Fifth Kid Records, EP for East of Avenue, and New Music Video, "Army of One"
After 11 years of success in the advertising industry working on campaigns for brands including Dove, Samsung, Ford, Hyundai, McDonald's, WWF, Coca Cola, Walmart, and Toyota, Vapor Music has expanded, opening its own record label called Fifth Kid Records. The label grew out of the success of the song "Paper Planes," a single created by Toronto-based duo East of Avenue, made famous for its creation for a recent holiday campaign for Walmart Canada.
Having executed countless synch placements over the years both for well-known and indie artists, it was a natural progressive step for Vapor to start representing artists on an exclusive basis through Fifth Kid Records.
To launch the label, Serlin and Vapor partnered with Fontana North Distribution and Maple Music Recordings, which handles publicity and promotion, and worked with the Toronto-based office of advertising agency LG2 and LG2 Boutique in Montreal to develop the branding and design. Working with East of Avenue is the newly-minted label's immediate focus, though it's looking ahead at other artists without being beholden to any style of music provided it's of a high quality.
Posted October 5, 2015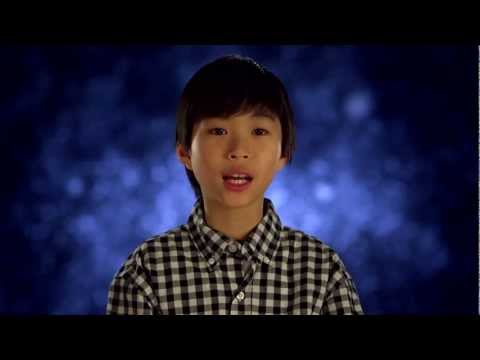 Director and cinematographer Jonathan Yi has joined Greenpoint Pictures for commercial representation. Yi is known for his honest, intimate documentary storytelling and cinematography expertise.
In the commercial space Yi has directed work for clients including Estee Lauder, Wells Fargo, SAP, Mattel, American Express, Nickelodeon, monster.com, Intel and HP. On the technical side, Yi consulted for Canon USA on its 2011 Cinema EOS product line. His promo video for the EOS C300 went viral, helping launch the EOS C300 to quickly become the most popular rental camera in the world within its first year on the market.
Yi's gained much acclaim through his documentary work, directing five installments of the award-winning documentary series "East of Main Street" for HBO (a trailer is above), and the upcoming feature documentary "Mad Tiger," which profiles the colorful, costume-donning Japanese punk band Peelander-Z.
Posted September 29, 2015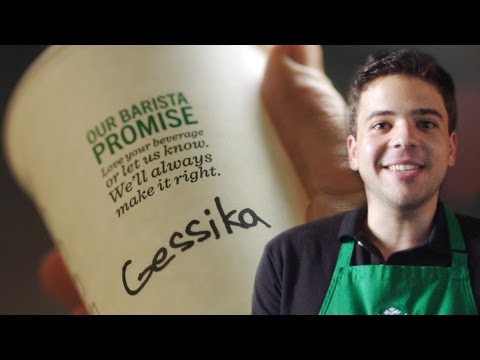 Director T.J. Misny has joined Greenpoint Pictures for commercial film representation.
His comedy shorts, including "Broad City: I Heart New York," featuring Amy Poehler, "Millennial Horror Story," and "Why Starbucks Spells Your Name Wrong" (above), have accumulated over 25 million views on YouTube.
Misny often wears many hats, taking on multiple roles in the production of his film projects, including writing, directing, producing and editing. Since joining Greenpoint Pictures Misny has directed campaigns for Method Soap, GE and New York Post and worked with BBDO and Goodby Silverstein & Partners.
Posted September 22, 2015

Matchstick is tickled pink to be Crayola Canada's new social AOR
Matchstick is pleased to announce that it has been named Crayola Canada's social media agency of record. The Toronto-based social media marketing agency will be responsible for helping Crayola establish a Canadian presence in social media. Matchstick will support Crayola's Canadian social initiatives to connect the brand with Canadian consumers and educators.
Matchstick will help Crayola Canada to create a sense of community and cultivate strong relationships by developing authenticity, while highlighting Crayola's family of products and its brand in a relevant way. Matchstick will also help Crayola celebrate the many colourful aspects that make Canadians and Canada unique.
To-date, Matchstick has been helping Crayola develop its Canadian voice on Facebook by mining the deep well of brand stories that have made Crayola the number one crayon company in the world since 1903. Matchstick creates original content and adapts existing content to engage Canadian parents and teachers. The Crayola Canada Facebook page has several areas of focus, including themes such as "Colours of Canada" and "Colour with a 'U'. It has included content targeted towards parents, such as stories celebrating young artists, and Crayola nostalgia, and content designed to be a resource for teachers, including back-to-school lesson plans and go-to guides for art-infused learning.
keep looking »