News
Posted November 19, 2014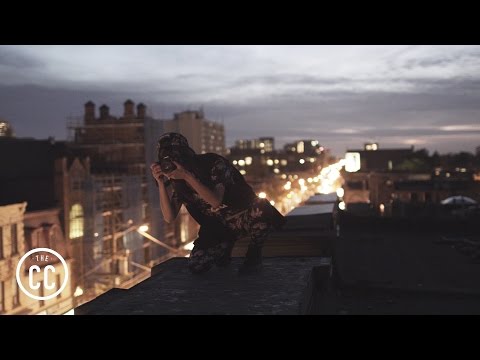 For Creators, By Creators – Toronto-based FREE launches a Millennial-powered digital channel "The Creator Class" in progressive studio partnership with Canon Canada.
"The Creator Class" is a creativity lifestyle channel for those who share their passions for a living. Anchored on YouTube and Instagram, the slate of social programming shares the lives, ambitions, and craft of leading content creatives in Music, Style, Adventure, Arts, and Culture. True to the channel's collaborative premise, all programming is produced by FREE's community of leading social storytellers.
Posted November 17, 2014

In case you missed getting a tour of Smith's new offices last week, here's the best of the Sadie Cam – a French Bulldog named Sadie "armed" with a GoPro that gives office tours.
Posted November 14, 2014
3MillionDogs.com™ has launched the first aggregator of dog deals online: GoodDogDeals. What Kayak® did for travel, GoodDogDeals™ does for Dogs.
3MillionDogs.com (formerly Dogbook), one of the fastest growing websites for dogs, announced the launch of GoodDogDeals. With over 100,000 products from leading online retailers like PetFlow, Wag, PetCo, PetSmart and many others, the site gives users the ability to shop and compare prices on food, toys, accessories and medicine all in one place.
And not only will GoodDogDeals be a one stop shop for all things dog, but it will also be a great place to give back to dogs in need with 5% of profits going to deserving shelters. It's all part of 3MillionDogs efforts to "Make the World a Better Place for Dogs."
3MillionDogs.com, was launched by Geoffrey Roche, founder of Lowe Roche, and his son Alexandre.
Posted November 11, 2014

Toronto-based Crush, Notch, AXYZ and Lollipop have come together, combining their creative skill and craftsmanship to forge a new identity.
Meet Smith, a shop that proves that four core competencies are better than one, comprising AXYZ's VFX and animation wizardry, Notch's colour grading artistry, Crush's wide-ranging creative exploration and Lollipop's diverse digital capabilities.
Smith has a huge range of talent ranging from some of the top people in the industry to a wide variety of up and coming artists and producers. Smith's a production/post/digital shop that's better, faster, stronger and more relevant to today's industry. View their montage reel above.
Want to get a look inside Smith? Well, tune into the SadieCam (a French Bulldog armed with a GoPro) tomorrow from 12pm-2pm (Eastern). Sadie will be giving virtual visitors a look at Smith and its talented team of Smithites.
Posted October 22, 2014
Beer and advertising – they go very well together. As does bourbon and advertising, wine and advertising, tequila and advertising…you get the idea.
With the Lotus Awards no longer taking place in Vancouver, the Canadian west coast advertising community was in need of a new event to celebrate and appreciate their labours. With this in mind, the Beer & Idea Appreciation Society was created.
The first gathering will take place on Wednesday, November 12 at the new Steel Toad Brewery in Vancouver. At the event they'll be playing a reel of everyone's work on a 19-foot projection screen that will be in HD. There won't be any awards given out. Just love and respect for creativity.
Any company, artist or freelancer/independent creative person attending can submit up to three pieces to be shown. Static images will show very well, but they'll also accept video files up to 60 seconds long. Send your work to beerandideas@gmail.com by Friday, October 24th.
More info can be found on the Eventbrite ticket page, or on the Society's Facebook page. Sounds fun. Have a great time Vancouver!
Posted October 8, 2014
The Transcend3 team is pleased to announce the addition of Lisa McCoy as co-creative director. The Toronto-based communications agency is excited to benefit from the breadth of knowledge about the English Canadian market she brings. McCoy has already put her talents on display in helping develop the agency's new campaign for Lycée Français de Toronto, a school based in France that's found a home in Toronto. With McCoy on board, the agency's unique bilingual and tri-cultural background in one senior creative team — boasting a deep and ongoing knowledge of English Canada, Quebec and France — has been strengthened even more.
A picture of McCoy is above along with an image from some of Transcend3′s new work for Lycée Français de Toronto.
Posted October 1, 2014
Los Angeles-based production company Community Films is pleased to welcome Director Emil Möller to their roster for US representation.
As a director, Möller brings together intimate moments and uses stunning imagery to bring them to life, applying a cinematic scope to special stories steeped in beauty and full of emotion. His current commercial film portfolio includes engaging projects for TOMS, Volvo, Etsy, Ladbrokes, Levis, Sony and Pepsi (below).
Posted July 30, 2014
Imperial Woodpecker is delighted to announce that Sam Brown has joined their roster for commercial representation in the U.S.
Sam has produced award winning work for clients as varied as Lexus, Samsung, Audi, Adidas and Virgin Media, who's "Fantastic Journey" spot received a best direction yellow pencil at D&AD. His music video for Jay Z's Grammy winning "On to the Next One" has been called the music video of the decade (below). Imperial Woodpecker looks forward to continuing his tradition of eclectically beautiful work.
Sam continues to call Rogue Films home in the U.K., along with the full roster of Imperial's directors.
Posted June 12, 2014
The Canadian Cancer Society has chosen Lowe Roche to create their next big signature event launching in August.
After an exhaustive review involving forty of Canada's top agencies, Lowe Roche and IPG sister agencies Lowe Profero and UM have been tapped to develop a new fundraising solution to benefit the Canadian Cancer Society.
The assignment includes the delivery of a fully integrated signature fundraiser – including approach, strategy, creative, media, traditional advertising, digital marketing, and PR.
Posted June 9, 2014
Arcade Edit is pleased to announce the addition of editor Dave Anderson to the team. He will be based out of Arcade's New York office, with his talents being available to clients across the U.S.
Anderson is an award-winning editor with a refined talent for comedy dialogue. His portfolio includes work for brands such as Swedish Fish, FedEx, Staples, Fruit Snacks, ESPN, Little Caesars and Comcast. He also edited the memorable Carmax "Slow Clap" 2014 Super Bowl spot, which was directed by Harold Einstein.
keep looking »