News
Posted June 8, 2015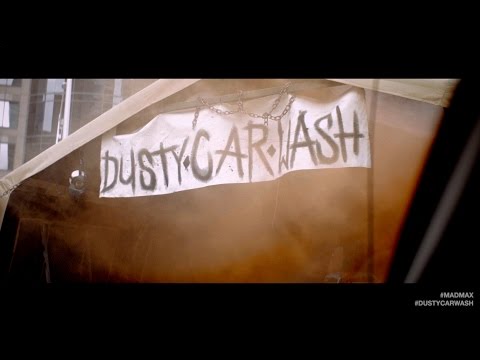 Lowe Roche announced today that it will relocate to Toronto's Liberty Village in the summer of 2015. After the better part of a decade at the corner of Queen Street and Beverly in Toronto's Fashion District, Lowe Roche is working in a temporary location in Liberty Village before permanently moving the agency to a newly constructed office space at 219 Dufferin Street.
Occupying space inside a former 1870s GE manufacturing plant, the unique office will maintain the warehouse's architectural integrity with open ceilings, visible supporting beams and a 30-foot clerestory. Working with Toronto-based architecture firm Bartlett & Associates, Lowe Roche will boast a one-of-a-kind, park-like environment, complete with trees, plants, natural wood floors and an abundance of outside light.
The relocation comes on the heels of recent notable projects, including a one-of-a-kind stunt for Warner Bros. Canada's theater release of Mad Max: Fury Road (posted above).
Posted June 5, 2015


Last night the 93rd Annual Marketing Awards were held in Toronto. The show, held annually at Toronto's historic event space The Carlu, celebrates the most creative advertising and marketing in Canada.
Toronto-based RMW Music had a pretty stellar night. Not only were they honoured by two Craft Awards, one for Music and another for Song Writing, but work they contributed to picked up a total of 10 awards including one gold, three silvers and six bronzes.
The Craft trophies were for DDB's campaign for K-Y. The first was in Music for "Warm Up the Love," and the second was in Songwriting for "Man Boobs." The smooth sexy slow jams featured throughout the campaign were all created by RMW producer Dustin Anstey and engineered by Kyle Gudmunson and Ryan Chalmers.
Posted May 27, 2015

Subaru Canada, Inc. (SCI) is pleased to name Red Urban as its advertising agency of record. After an extensive six-month creative account review and search, a decision was reached: Red Urban won the account and was selected from a competition that included 14 of the very best agencies from across Canada. Red Urban will handle national brand advertising across all channels and dealer marketing content development for Ontario as well as the Western and Atlantic regions.

"After an intensive RFP (request for proposal) process, we selected Red Urban because it is a unique creative agency with a depth of current and relevant category experience unmatched in the industry," said Ted Lalka, vice president of marketing and product planning. "Our decision to select Red Urban was based on their fit with our Subaru brand as well as the work they've already delivered for us nationally on the brand and on the retail sales level."

Red Urban first began working with Subaru Canada in January 2015, and has developed multiple original, national campaigns to date. A spot from the agency's recent campaign for the BRZ is posted above.

Read more.
Posted May 26, 2015
Toronto design consultancy Sovereign State is hosting an advertising ping pong tournament at SPiN on Thursday, June 18th. On top of it being a tournament, Sovereign State's sister company State Goods will also be launching its VERSUS Pan Am Games prints, in collaboration with Toronto based artists and illustrators. Their will also be battling DJs, to set the tone for the night's competition and SPiN bartenders will create duelling cocktails, in search of a crowd favourite. All proceeds from the night will go to The Remix Project.
Posted April 30, 2015

Meet Toronto's newest shop – Camp Jefferson.
The international communication network Vision7 announces the launch of its newest agency Camp Jefferson. The new full-service creative agency is purpose-built for today's evolving and demanding communication environment.
The name is a reference to the shop's Jefferson Ave. offices in Toronto's Liberty Village.
"The launch of Camp Jefferson is very exciting. Our mandate with clients has evolved and our growth over the recent months has resulted in the addition of new staff and capabilities. The marketing community will get its first tour of Camp Jefferson when they see the work that hits the market this Spring and Summer," says Peter Bolt, SVP, Managing Partner of the new agency.
Camp Jefferson builds upon the staff and clients of DARE Toronto, including Coca-Cola, NHL, Great West Life Co., KAO Brands, Penguin Books, and Side Launch Brewery. The addition of Koodo Mobile will fill out the starting roster for the new agency.
Posted April 13, 2015

Bi-costal music and sound design shop Squeak E Clean is pleased to announce that Rob Barbato has joined its Los Angeles office as Associate Creative Director.
Rob Barbato is a talented and awarded composer, producer and musician. He has toured and recorded as a side man of the critically acclaimed singer-songwriter Cass McCombs, as well as being a member of the seminal UK post-punk band The Fall. Barbato has produced records for artist such as Bleached, Kevin Morby and La Sera and he's composed music for Nickelodeons Sanjay and Craig and IFC's Maron.
Prior to joining Squeak E Clean, Barbato was an in-house composer at Black Iris Music where he arranged "Beautiful Dreamer" for Canon's "Inspired" spot (below), via Grey New York, which garnered an Emmy and Silver Lion. Barbato​'s commercial portfolio also includes original compositions for Target, Nike, Toyota, and Google.

View Squeak E Clean's reel. Read more.
Posted April 9, 2015

Marie-Lise Campeau and Jeff Dack have been named the new leaders of Lowe Roche.
Lowe and Partners announced today the promotions of Marie-Lise Campeau and Jeff Dack to co-lead Lowe Roche, the global network's Toronto operation. In their new roles, Campeau has been named Co-President, Chief Operating Officer, responsible for agency operations, account management and production excellence; Dack has been named Co-President, Chief Strategy Officer, responsible for client strategy, creative excellence and business development.
Posted April 8, 2015

Australian agency Cummins & Partners lands in Canada
Cummins & Partners, the fastest growing advertising and marketing agency in Australia, has opened up shop in Toronto. The agency has quickly become one of the most renowned advertising outfits down under, and now it's looking to shake things up in the Canadian market.
Growing a global presence is Cummins & Partners' ultimate goal. It recently launched in the U.S., opening an office in New York City, and seeing an opportunity for further growth, it's now out to conquer the Canadian market. However, for agency founder and Global CEO Sean Cummins, the move to Toronto is just as nostalgic as it is strategic. It's a homecoming for Cummins, who was born and lived in Toronto until moving to Australia with his family at the age of 10. Living in the land down under, he'd go on to build a very successful career as a creative luminary in the Australian advertising industry, selling his first agency to Sapient in 2009, launching Virgin Airlines in Australia with Sir Richard Branson, opening Cummins & Partners in Melbourne in 2011, and gaining global renown for creating innovative and impactful work like the much lauded and multi-awarded "The Best Job in the World" campaign for Tourism Australia. He's also the first creative ever to win Australian Marketer of the Year.
Cummins & Partners is a creative agency that builds enduring brand platforms that inspire action. It also very much believes in challenging the status quo, in running to the fire not away from it. At the helm of Cummins & Partners Canada are Toronto partners Dave Carey, former Partner-Client Service at Union Creative and Senior Vice President Client Services at Lowe Roche, and Andrew Shortt, formerly a founding partner at HQvB. They will guide the growth of the Canadian arm of the agency and ensure it lives up to the Cummins & Partners legacy of disruption.
Picture above – left to right: Andrew Shortt, Steve Hajula, Yash Keough, Dave Carey, Sean Cummins, Duc Banh, Marcus Veres (seated).
Posted March 23, 2015


New York-based design and visual effects studio Spontaneous is pleased to announce that Aaron King has joined them as creative director.

King is a veteran creative director who has dedicated his career to crafting ideas that move hearts, minds and brands. He prides himself on fostering an environment that produces innovative work, and he's been the driving force behind countless iconic rebrands, promos, main titles and commercials for brands like HBO, Showtime, LIFETIME, Syfy, ESPN, Olay, Citi and BMW.

Read more.
Posted March 2, 2015

New York-based editorial shop BlueRock is pleased to announce that Ben Keller has been promoted to editor.
Keller is a multifaceted editor who draws viewers in through his adept use of intimate visuals and unexpected pacing. He boasts a wide-ranging skill set developed while working at BlueRock as an assistant editor, honing his talents under many of their talented editors. Over the last few years he mentored under Olivier Wicki, drawing from Wicki's artistic sensibilities and translating them into his own style. Keller's editing portfolio currently includes work for brands such as H&M, Lindt and Crest.
"BlueRock has a long and successful tradition of nurturing young talent and providing the opportunity for them to flourish as editors — Ben is the latest in that storied succession," said Ethel Rubinstein Owner/CEO of Lively Group. "Everyone takes notice when that special talent comes along. Our editors, producers, his peers and most importantly, our clients, recognized that he was the real deal at their first encounter."
keep looking »