News
Posted January 25, 2016

Bicoastal Arcade Edit is pleased to announce that Crissy DeSimone has joined its Los Angeles office as executive producer. DeSimone is a hands-on executive producer with a longtime passion for post-production, having worked in the field for 20 years. She loves the editorial process because it allows for so much creativity in seeing projects come together, bringing not only the images and narrative into place, but also working with music and sound design to create the final project.
That love, and her dedication to the creative process, shines through in all of her work. She's collaborated with some of the best ad agencies out there on some of the biggest brands there are. Some her most notable work includes commercials for Barbie out of BBDO San Francisco, Burger King's "Whopper Virgins" and the 2013 Super Bowl spot for Best Buy starring Amy Poehler with Crispin Porter + Bogusky, Playstation's "Cubs" spot for MLB12 with Deutsch, and a spot for EA's 'Star Wars: Battlefront' featuring actress Anna Kendrick as a wannabe Jedi. She's also created notable work for Taco Bell, Volkswagen and Microsoft.
Posted January 20, 2016

Music and sound design house Squeak E Clean Productions, Inc. is pleased to announce that Christine Bilich has joined its New York office as Director of Development and Producer.
As the first permanent East Coast team member, Bilich will be leading the office by developing and building its presence in the market, as well as music supervising and producing projects.
"We are so pleased to have Christine join our team," said Buzzy Cohen, Managing Director, Squeak E Clean. "On top of her passion for music, she brings with her varied experience from all facets of the music industry. She'll be able to bring her experience from the agency side to deepen our client relationships, as well as her vast knowledge of music publishing and licensing.
Posted January 18, 2016

The Garden is pleased to announce that Dic Dickerson has joined the team as Managing Director.
Bringing over a decade of integrated leadership experience working on both agency and client-side, Dickerson provides Toronto-based creative company The Garden with a great range of category experience across a number of segments. His most notable work includes re-launching the Corona brand in Canada and overseeing multiple Canadian product launches for both Nissan and Audi. Most recently, Dic led SVEDKA towards their goal of becoming the number one imported vodka brand in the US, while simultaneously being recognized as the number two spirits brand on social media globally.
The addition of Dickerson is part of a period of significant growth for The Garden, which, after less than a year in business, has added several new clients, including IZ Fashion, WIRELESSWAVE, Tbooth Wireless, Standard Innovation, The United Way and the Detour Coffee Company. Dickerson has been busy since joining the agency, contributing to acquiring their newest client win, Shiny Apple Cider, as well as helping to lead a project for the Scene loyalty program.
Posted January 12, 2016

Sam McLaren has joined Toronto-based Fort York VFX as Executive Producer.
McLaren is a creative executive producer with an eye for telling multi-faceted stories. She also knows the Canadian TV commercial industry inside and out. Prior to her move into the world of VFX, McLaren spent many years in the world of commercial editing and was an Executive Producer at Panic & Bob Editing. Over her 13 years at Panic & Bob she worked with a number of talented Canadian commercial editors on projects for brands including Ikea, Budweiser, Alexander Keiths, Ford, TD, CIBC and Canadian Tire.
Her commercial production work has won numerous awards, including a Gold Lion at Cannes for the Perlorian Brothers-directed "Prison Visitor" spot for VIM, and most recently a Silver Health Lion for Sick Kids' "Better Tomorrows," directed by Mark Zibert. She has collaborated on a great number of Super Bowl spots over the years out of DDB Chicago, many of which topped the USA Today Ad Meter poll, including BudLight's "Magic Fridge" and Joe Pytka's Budweiser commercials featuring the iconic Budweiser Clydesdales and Dalmatians.
McLaren's understanding of production and post lends itself well to her collaborative approach, which focuses on how to best meet the needs of the agency, production company and post production company.
Posted January 12, 2016

Two of the country's most respected music companies are teaming up to form a new kind of music agency.
Portland and Los Angeles-based Walker and New York-based Able Baker are merging under the banner We Are Walker (in partnership with boutique audio post company Heard City), a new content and licensing agency that will drive innovation in content creation as well as licensing, original composition, supervision, music strategy, sound design and library services.
Collaborators and competitors for more than 10 years, Walker founder Sara Matarazzo and Able Baker founder Peter Gannon regularly license and create music for highly-regarded brands and filmmakers across feature films, television, commercials, mobile and digital platforms.
In addition to supervising and producing music for Nike, Google, Coca-Cola, Old Spice and director Noah Baumbach, Matarazzo's award-winning Walker has transformed relationships with top musicians and brands into unique projects including a holiday album for Target, a series of 7-inch records for Nike and a comic book with singer-songwriter Daniel Johnston. 
Posted November 12, 2015
Toronto based audio house Silent Joe is pleased to introduce its brand new baby brother, Junior Joe.
Created by Trevor Allan, Jody Colero and Jane Heath, Junior Joe is a full-service boutique music production company dedicated to children's programming. While Silent Joe has long been involved in sound production for kids, the studio felt the time was right to dedicate an entire shop to the children's world. And so Junior Joe was born, addressing a need for a studio that not only offers clients a roster of musical talent, but also one that embraces a true full service model.
Junior Joe incorporates music composition — including score, themes, songs, bumper and sting packages — with sound design & studio services. In addition, Junior Joe has assembled an elite team to provide vocal coaching, voice casting and direction, all within one company.
Currently in production at Junior Joe is the second season of the award winning series The Adventures of Napkin Man (Breakthrough Entertainment / Little Airplane / Kids CBC), The Moblees (Season 2 – Shaftesbury Kids / Boulevard Productions/ Kids CBC) and The Stanley Dynamic (Amaze Film + TV / YTV).
Posted November 9, 2015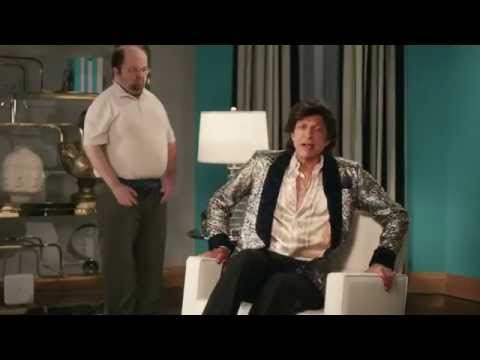 Arcade Edit is pleased to announce that Kyle Brown has joined its editorial team. Brown will be based out of Arcade's L.A. office with his talents available to clients across the U.S.
As an editor, Brown has worked on many high-profile spots, including the beloved GE spot featuring Jeff Goldblum (above) and directed by cult favourite directing duo — and frequent collaborators — Tim & Eric. He also worked on the award-winning spot for Intel called "Project Daniel," which took home top prizes at Cannes, The One Show, The Clios, and Curator's Recognition at AICP (posted below). Brown's most recent projects include the well-received Super Bowl spot "Win at Glue" for Loctite, Nike spot "No Maybes" and the Mercandantes' latest piece for Netflix.
Read more. View Kyle Brown's reel.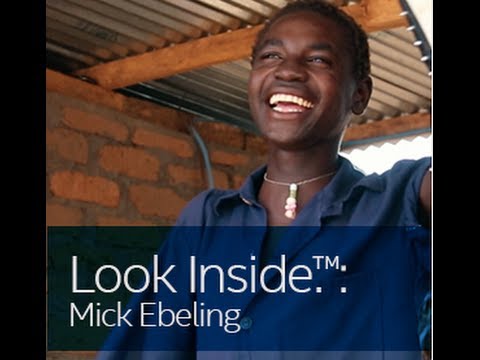 Posted November 3, 2015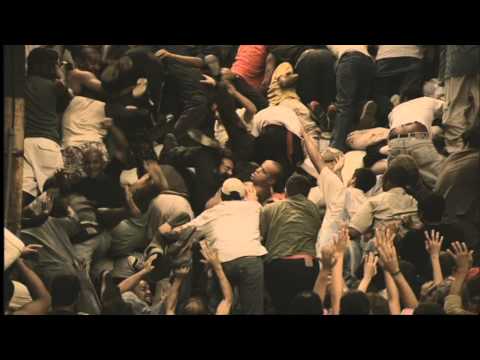 Sad, sad news today. One of advertising's greatest commercial film directors, Frank Budgen, has passed away at the age of 61.
Budgen, a director and partner at London-based Gorgeous, had recently battled cancer and he passed away in his sleep yesterday.
Budgen is probably best known for his work for Sony Playstation "Mountain" (above). Nike "Tag" is another notable spot (below & shot in Toronto). I first became familiar with his work while I was working at shots magazine in London in 2002-2003. It was the amazing creative and epic work like his that made me fall in love with creative advertising and inspired me to pursue a career in the industry. Click here to view more of Budgen's work.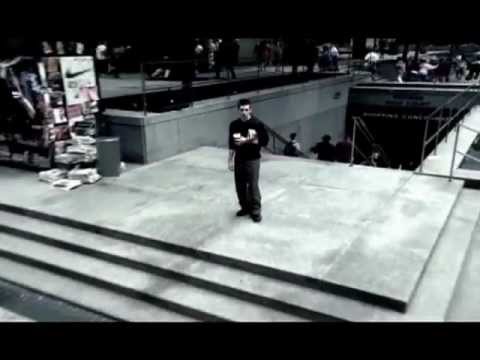 Posted October 28, 2015

Toronto-based advertising agency Rain 43 has been riding a wave of momentum culminating with the promotion of Laura Davis-Saville to Vice President, Director of Strategic Planning and the hiring of Shawna Dressler as HR and Operations Director. 
Davis-Saville's promotion follows a period of significant growth at Rain 43, in which the agency added a number new clients, including Homewood Health, Sentry Investments and the Independent Energy System Operator – including the former Ontario Power Authority's saveONenergy brand -, and doubled its staff from 22 to 50 in just six months. In her new role as Vice President, Director of Strategic Planning, Davis-Saville will be responsible for strategic oversight of all agency clients, as well as new business opportunities
The addition of Shawna Dressler to Rain 43 is another move that hearkens to the growth the agency has been experiencing. Dressler joins Rain 43 from Zulu Alpha Kilo, where she worked in recruitment and talent management. She is currently working on putting together an HR and culture plan that will help propel Rain 43 into a strong position for future growth.   
Posted October 26, 2015

Arts & Sciences is pleased to announce the addition of director Matt Lenski to its roster for US representation.
Hallmarks of Lenski's work are the bent-humor and honesty he crafts with well-defined characters along with his strong storytelling and rich aesthetics. His commercial work has included directing for clients like ESPN, EA Sports, Sauza Tequila, & H&R Block.
Lenski has already completed his first project for Arts & Sciences: a new integrated campaign for Smirnoff from 72andSunny that features Silicon Valley's Thomas Middleditch and T.J. Miller, who spontaneously leave the set and take a road trip across the country to go to ComicCon. One of the spots is posted above. View the entire campaign here.
keep looking »