News
Posted October 5, 2015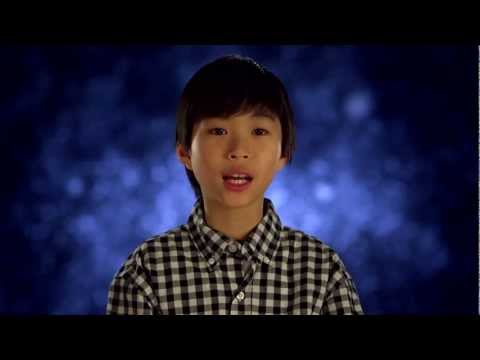 Director and cinematographer Jonathan Yi has joined Greenpoint Pictures for commercial representation. Yi is known for his honest, intimate documentary storytelling and cinematography expertise.
In the commercial space Yi has directed work for clients including Estee Lauder, Wells Fargo, SAP, Mattel, American Express, Nickelodeon, monster.com, Intel and HP. On the technical side, Yi consulted for Canon USA on its 2011 Cinema EOS product line. His promo video for the EOS C300 went viral, helping launch the EOS C300 to quickly become the most popular rental camera in the world within its first year on the market.
Yi's gained much acclaim through his documentary work, directing five installments of the award-winning documentary series "East of Main Street" for HBO (a trailer is above), and the upcoming feature documentary "Mad Tiger," which profiles the colorful, costume-donning Japanese punk band Peelander-Z.
Posted September 29, 2015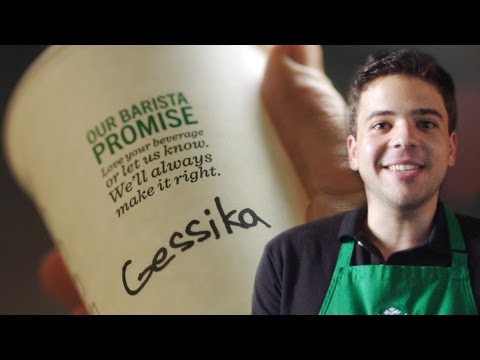 Director T.J. Misny has joined Greenpoint Pictures for commercial film representation.
His comedy shorts, including "Broad City: I Heart New York," featuring Amy Poehler, "Millennial Horror Story," and "Why Starbucks Spells Your Name Wrong" (above), have accumulated over 25 million views on YouTube.
Misny often wears many hats, taking on multiple roles in the production of his film projects, including writing, directing, producing and editing. Since joining Greenpoint Pictures Misny has directed campaigns for Method Soap, GE and New York Post and worked with BBDO and Goodby Silverstein & Partners.
Posted September 22, 2015

Matchstick is tickled pink to be Crayola Canada's new social AOR
Matchstick is pleased to announce that it has been named Crayola Canada's social media agency of record. The Toronto-based social media marketing agency will be responsible for helping Crayola establish a Canadian presence in social media. Matchstick will support Crayola's Canadian social initiatives to connect the brand with Canadian consumers and educators.
Matchstick will help Crayola Canada to create a sense of community and cultivate strong relationships by developing authenticity, while highlighting Crayola's family of products and its brand in a relevant way. Matchstick will also help Crayola celebrate the many colourful aspects that make Canadians and Canada unique.
To-date, Matchstick has been helping Crayola develop its Canadian voice on Facebook by mining the deep well of brand stories that have made Crayola the number one crayon company in the world since 1903. Matchstick creates original content and adapts existing content to engage Canadian parents and teachers. The Crayola Canada Facebook page has several areas of focus, including themes such as "Colours of Canada" and "Colour with a 'U'. It has included content targeted towards parents, such as stories celebrating young artists, and Crayola nostalgia, and content designed to be a resource for teachers, including back-to-school lesson plans and go-to guides for art-infused learning.
Posted June 8, 2015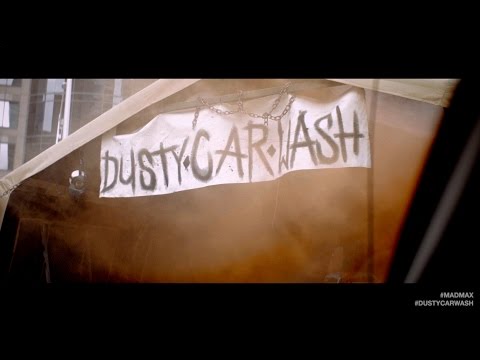 Lowe Roche announced today that it will relocate to Toronto's Liberty Village in the summer of 2015. After the better part of a decade at the corner of Queen Street and Beverly in Toronto's Fashion District, Lowe Roche is working in a temporary location in Liberty Village before permanently moving the agency to a newly constructed office space at 219 Dufferin Street.
Occupying space inside a former 1870s GE manufacturing plant, the unique office will maintain the warehouse's architectural integrity with open ceilings, visible supporting beams and a 30-foot clerestory. Working with Toronto-based architecture firm Bartlett & Associates, Lowe Roche will boast a one-of-a-kind, park-like environment, complete with trees, plants, natural wood floors and an abundance of outside light.
The relocation comes on the heels of recent notable projects, including a one-of-a-kind stunt for Warner Bros. Canada's theater release of Mad Max: Fury Road (posted above).
Posted June 5, 2015


Last night the 93rd Annual Marketing Awards were held in Toronto. The show, held annually at Toronto's historic event space The Carlu, celebrates the most creative advertising and marketing in Canada.
Toronto-based RMW Music had a pretty stellar night. Not only were they honoured by two Craft Awards, one for Music and another for Song Writing, but work they contributed to picked up a total of 10 awards including one gold, three silvers and six bronzes.
The Craft trophies were for DDB's campaign for K-Y. The first was in Music for "Warm Up the Love," and the second was in Songwriting for "Man Boobs." The smooth sexy slow jams featured throughout the campaign were all created by RMW producer Dustin Anstey and engineered by Kyle Gudmunson and Ryan Chalmers.
Posted May 27, 2015

Subaru Canada, Inc. (SCI) is pleased to name Red Urban as its advertising agency of record. After an extensive six-month creative account review and search, a decision was reached: Red Urban won the account and was selected from a competition that included 14 of the very best agencies from across Canada. Red Urban will handle national brand advertising across all channels and dealer marketing content development for Ontario as well as the Western and Atlantic regions.

"After an intensive RFP (request for proposal) process, we selected Red Urban because it is a unique creative agency with a depth of current and relevant category experience unmatched in the industry," said Ted Lalka, vice president of marketing and product planning. "Our decision to select Red Urban was based on their fit with our Subaru brand as well as the work they've already delivered for us nationally on the brand and on the retail sales level."

Red Urban first began working with Subaru Canada in January 2015, and has developed multiple original, national campaigns to date. A spot from the agency's recent campaign for the BRZ is posted above.

Read more.
Posted May 26, 2015
Toronto design consultancy Sovereign State is hosting an advertising ping pong tournament at SPiN on Thursday, June 18th. On top of it being a tournament, Sovereign State's sister company State Goods will also be launching its VERSUS Pan Am Games prints, in collaboration with Toronto based artists and illustrators. Their will also be battling DJs, to set the tone for the night's competition and SPiN bartenders will create duelling cocktails, in search of a crowd favourite. All proceeds from the night will go to The Remix Project.
Posted April 30, 2015

Meet Toronto's newest shop – Camp Jefferson.
The international communication network Vision7 announces the launch of its newest agency Camp Jefferson. The new full-service creative agency is purpose-built for today's evolving and demanding communication environment.
The name is a reference to the shop's Jefferson Ave. offices in Toronto's Liberty Village.
"The launch of Camp Jefferson is very exciting. Our mandate with clients has evolved and our growth over the recent months has resulted in the addition of new staff and capabilities. The marketing community will get its first tour of Camp Jefferson when they see the work that hits the market this Spring and Summer," says Peter Bolt, SVP, Managing Partner of the new agency.
Camp Jefferson builds upon the staff and clients of DARE Toronto, including Coca-Cola, NHL, Great West Life Co., KAO Brands, Penguin Books, and Side Launch Brewery. The addition of Koodo Mobile will fill out the starting roster for the new agency.
Posted April 13, 2015

Bi-costal music and sound design shop Squeak E Clean is pleased to announce that Rob Barbato has joined its Los Angeles office as Associate Creative Director.
Rob Barbato is a talented and awarded composer, producer and musician. He has toured and recorded as a side man of the critically acclaimed singer-songwriter Cass McCombs, as well as being a member of the seminal UK post-punk band The Fall. Barbato has produced records for artist such as Bleached, Kevin Morby and La Sera and he's composed music for Nickelodeons Sanjay and Craig and IFC's Maron.
Prior to joining Squeak E Clean, Barbato was an in-house composer at Black Iris Music where he arranged "Beautiful Dreamer" for Canon's "Inspired" spot (below), via Grey New York, which garnered an Emmy and Silver Lion. Barbato​'s commercial portfolio also includes original compositions for Target, Nike, Toyota, and Google.

View Squeak E Clean's reel. Read more.
Posted April 9, 2015

Marie-Lise Campeau and Jeff Dack have been named the new leaders of Lowe Roche.
Lowe and Partners announced today the promotions of Marie-Lise Campeau and Jeff Dack to co-lead Lowe Roche, the global network's Toronto operation. In their new roles, Campeau has been named Co-President, Chief Operating Officer, responsible for agency operations, account management and production excellence; Dack has been named Co-President, Chief Strategy Officer, responsible for client strategy, creative excellence and business development.
keep looking »