News
Posted February 21, 2014
The Hoffman Brothers have joined Community Films for US representation.
The Hoffman Brothers' collaborative approach to crafting commercial films involves a keen eye for visual storytelling and a blend of subtle – and sometimes not so subtle – comedy and dialogue performance, which they consistently deploy in their work with unabashed youthful panache. The pair's portfolio includes work on a number of memorable, award-winning campaigns for brands including, Southwest Airlines, Capital One, eBay, Chrysler and Stride Gum. The work they're most recognized for, however, is the "Today Was A Good Day" campaign for Nike Skateboarding, starring Paul Rodriguez Jr., Kobe Bryant and Ice Cube. A cult classic amongst skaters, it has been hailed as one of the most successful viral campaigns Nike has ever produced and garnered the brothers a Gold Clio.
The Hoffman Brothers, Matt on left and Mark on right, are pictured above with Kobe Bryant.
Posted February 6, 2014


Arcade Edit bolsters its creative services with digital production and design company Timber. Pictured above left to right: Timber Partner/Creative Director Jonah Hall, Partner/Managing Director Arcade Edit and Timber Damian Stevens, and Timber Partner/Creative Director Kevin Lau.
Bi-coastal editorial house Arcade Edit is expanding its creative offering with the launch of new sister company, Timber. Aimed at helping clients to create compelling content, the design-driven shop will collaborate with Arcade's editing talent to provide an end-to-end digital post production service. Arcade's current finishing division, Airship, will be absorbed into Timber as the new enterprise boots its capabilities to include design, concept, animation, compositing, effects, graphics, pre-visualization and color services.
To-date, Timber has already been responsible for design and digital post production work on many well-received campaigns, including Hyundai Genesis' "Dad's Sixth Sense" Super Bowl spot, where they worked closely with director Frank Todaro to shoot the highly controlled situations and the rigging that bought them to life. Timber also handled CG and finishing for the recent series of Old Spice web films out of Wieden+Kennedy featuring Old Spice Guy Isaiah Mustafa staging interventions for men making bad online decisions. Timber also did the design and visual effects for Bank of America, U2 and RED's Super Bowl spot and the corresponding music video. All of these projects were edited at Arcade Edit.
Posted November 7, 2013
Revolver Films is excited to announce the addition of directorial duo Marc & Ish (pictured above) to its roster for Canadian representation. The duo have just completed the AIDES spot, via TBWA Paris, that's posted above.
The duo, whose origins are based in fine art and architecture, have established a reputation for creating sharply focused, beautiful and often unsettling imagery. They craft brave, bold and disruptive content that flows effortlessly between the dark glamour of their work for clients like Cartier to their dangerous and compelling documentaries on subjects including child gods, revolutions, right wing thugs and Islamic extremism, and new dance crazes in LA's ganglands.
Posted November 7, 2013
Meet Someplace Nice, a new boutique Toronto-based production company launched by Chilo Fletcher (left) and Estelle Weir (right).
Specializing in broadcast and digital production, the shop represents a diverse roster of established and up-and-coming talents, and has forged partnerships with digital and post outfits in order to offer clients a full-service experience tailored to integrated campaigns.
Posted November 6, 2013
People who work in advertising in Canada drink – a lot. And we watch more porn than the average Canadian, but not that much porn.
Lowe Roche has created this video all about ad people and their habits – we love stuff about us, don't we?
The video was created for last night's Strategy Agency of the Year awards, hosted by Toronto-based Strategy Magazine.
Posted November 5, 2013
Congratulations to my friends at Arcade Edit  – they have opened a New York office. Since Arcade Edit's launch in Los Angeles in 2008 they have been working with clients on the East Coast, but now they are officially bi-coastal.
The new NYC shop is led by Executive Producer/Partner Sila Soyer and Editor/Partner Jeff Ferruzzo (pictured below).
An award-winning editor, Ferruzzo has been recognized with multiple AICE, Create and HPA honors for his work on projects for Audi, Old Navy, MLB and Miller64, as well as Dos Equis' "Most Interesting Man in the World" campaign.
With over nine years experience in the New York post production market, Sila Soyer is a forward-thinking editorial executive producer who thrives on creative challenges. Soyer began her career as an editor.
Posted October 29, 2013
If you don't already know them, I'd like to introduce you to SNDWRX, a new Toronto-based audio production studio focused on talent and collaboration that's dedicated to changing what you know about the industry standard audio outfit.
They shower in recording booths, pay homage to influential musical eras in their living room and every meal they eat includes a healthy dose of "beats." They literally live music.
Helmed by Didier Tovel, SNDWRX features an exclusive network of internationally acclaimed artists, sound designers, composers, voice directors, engineers, producers and music supervisors. For clients, they come together to form specialized teams in order to craft authentic sounds, giving them a wide variety of talent and the ability to take on multiple projects across multiple disciplines, while simultaneously focusing on their core strength, audio.
Posted September 17, 2013
Live action director and motion designer, Brian Bowman, has joined New York City-based Spontaneous as their new creative director.
"This marks a new era at Spontaneous." Said VP/Managing Director Cara Cutrone. "Brian's live action and interactive experience brings new capabilities that will enhance our already strong design, CG and VFX offerings. His work as a director has exposed him to high profile clients including Microsoft, HBO and MTV while his work as a designer has placed him at the helm of a broad range of advertising and entertainment projects."
Posted September 16, 2013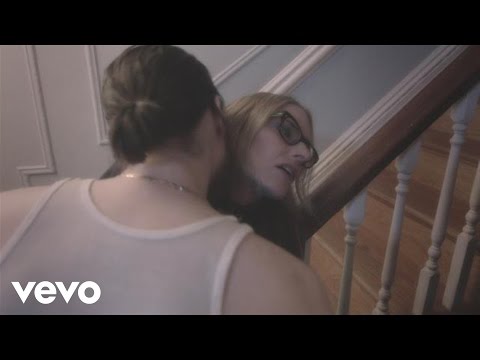 Do you know Tom Scharpling? You should know Tom Scharpling.
Tom Scharpling is an American radio host, comedian, television writer, producer, and commercial film music video director. He is best known for hosting the popular weekly radio call-in comedy program "The Best Show On WFMU" and for acting as a writer and executive producer for the TV show MONK.
SPIN magazine named Scharpling Music Video Director of the Year for 2012. Since 2010, he has directed music videos for The New Pornographers, Titus Andronicus, Wild Flag, Real Estate, The Ettes and Aimee Mann, whose Scharpling-written and directed video for "Labrador" (above) was named the #2 Best Music Video of 2012 by TIME magazine (after "Gangham Style").
Scharpling is a gifted storyteller and multi-faceted director. His work is subtle, ingeniously high-concept, with a cerebral and dry sense of comedy. "Tom represents a new breed of director that can not only direct content, but can create it." said Mal Ward, Managing Director of Arts & Sciences.
keep looking »