Archive December, 2011
Posted December 24, 2011

I'm in San Diego and snapped this pic yesterday. Nothing says Xmas like palm trees, tacos & tequila (wink).
I'm going to take a break from blogging for a week or so and enjoy the holidays in the sun – Happy Holidays to you and yours. xo glossy.
Posted December 24, 2011

Nothing says Merry Christmas like a brunch of drunken Santas. Nice touch on the end too. Nicely done Crush.
Posted December 20, 2011
Here's some hilarious Holiday Mythbusting from Toronto-based advertising agency Blammo Worldwide.
Don't watch this if you believe in Santa.
Posted December 20, 2011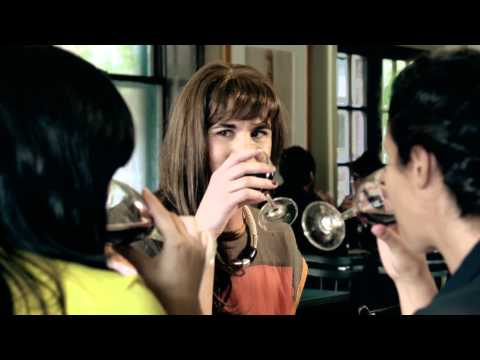 Graydon Sheppard and Kyle Humphrey are back with a second episode of Shit Girls Say. I actually like this one better than the first because I say more shit that's in this one. I'm particularly guilt of "how long have you been open?", "so good, right?!", "does this taste funny?" and "do you want to split a cookie?". Nicely done boys. xo
Posted December 19, 2011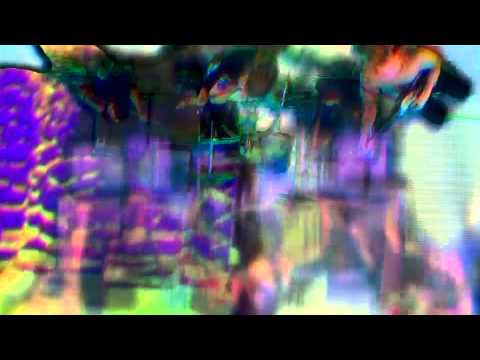 Let's take a break from all things festive and go on an acid trip with director Brian Lee Hughes and his latest music video for Ty Segall.
"'Where Your Head Goes' is a dominator of 60′s garage psych heaviness and more than a bit of a trip," says Brain Lee Hughes. "Both Ty and I had a break from shooting and touring and we started talking video ideas. Basically, we both love psych vids like old early Sabbath."
Posted December 19, 2011

Here's a sexy and stylish Holiday Greeting from NYC-based Scarlett, who creates design and visual effects for beauty and luxury advertising.
Posted December 19, 2011

From the royal wedding to the death of Osama bin Laden, the English summer riots and the fall of Gaddafi, The Guardian has a collection of some of the major news stories of the past 12 months captured in Lego by Flickr members.
Posted December 19, 2011

I love papercraft. I appreciate all the time, detail and patience that goes into creating each piece. Another thing I love is Star War (the original three, not the disappointing prequel trilogy). I always find they are on TV over the holidays too – I caught Return of the Jedi last night. Anyway, Spanish illustrator Lobulo Design has combined papercraft Darth Vader. Love.
View a making of vid here.
Scooped from Highsnobiety.
Posted December 15, 2011

CP+B Canada, Tourism Toronto and a variety of contemporary artists have joined forces and created a bunch of eight-foot-tall snowmen, which have been placed around the city of Toronto. The project encourages people to photograph the snowmen and upload the pics to Tourism Toronto's Facebook page. Tourism Toronto is donating $2 (to a max of $50,000) to Starlight Children's Foundation for every snowman photo uploaded. So if you see one, snap a pic and upload it.
Scooped from Applied Arts.
Posted December 15, 2011

On January 2nd, 2012, this country's premier colour grading boutique, Notch, will be relocating to 477 Richmond Street West, sharing the tenth floor with animation & VFX powerhouse, Axyz.

Well-established leaders in the global post-production industry, both companies will continue to operate as separate enterprises. This new bond under a shared roof will enhance a collaborative spirit that has already been fostered over the years as sister companies, offering unprecedented access to resources, technology and talent, improving work-flow, and offering clients a streamlined approach to productivity and creativity.

Read more.
keep looking »