Archive December, 2011
Posted December 24, 2011

Nothing says Merry Christmas like a brunch of drunken Santas. Nice touch on the end too. Nicely done Crush.
Posted December 19, 2011

Here's a sexy and stylish Holiday Greeting from NYC-based Scarlett, who creates design and visual effects for beauty and luxury advertising.
Posted December 9, 2011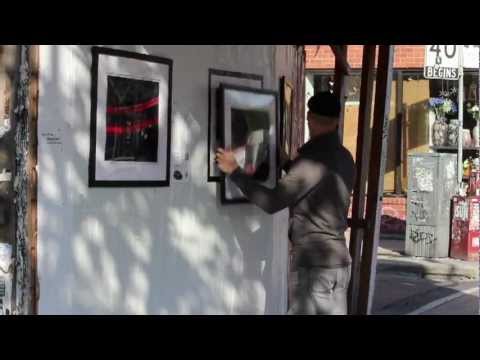 Glossy worked with Red Urban Canada and Volkswagen Canada to promote  "The Great Volkswagen Art Heist", an out-of-home campaign celebrating the launch of the 2012 Jetta GLI.
Beginning in October 2011, pop-up "Performance Art" galleries began to appear in major cities across Canada. The outdoor exhibits featured limited edition, hand-numbered, framed long-exposure light painting photographs created by the 200-horsepower Jetta GLI. While the frames were hung for all to admire, they weren't hung that securely, allowing more daring admirers to claim the artwork for themselves. "Thieves" shared their steals on Volkswagen Canada's Facebook page and via Twitter.
Here's some of the traction: Branding Magazine, Creativity, PSFK, Trend Hunter, Agency Spy, Marketing Magazine, Digital Buzz, Ads of the World, Branding Worth Spreading, Notcot, Joey Tomatoes, Little Black Book, Simply Zesty.
Posted December 5, 2011

At the Whistler Film Festival you won't find the usual Hollywood movies. So Dare Vancouver created an ad campaign that tells unexpected stories.
Trailers created for the festival start like predictable Hollywood movies, but take a hard left turn. An animated spot, created with Tokyoplastic in London, starts like a lovely princess story by Disney, but quickly turns into a scene you'd expect from a movie like Scarface.
Two live action spots were shot with Jeff Low from OPC, and edited by Matthew Griffiths and Rob Doucet at Cycle Media. Each represents a different genre with authentic film techniques, and both take the viewer to unexpected places.