Archive December, 2011
Posted December 13, 2011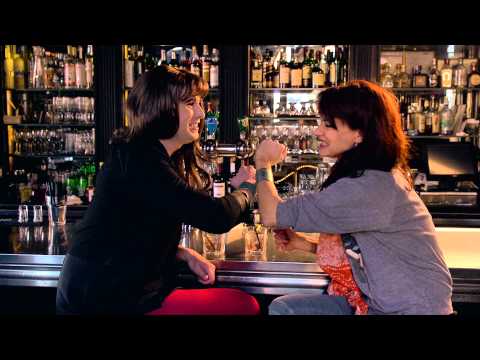 Having grown up around women, Kyle Humphrey and Graydon Sheppard have a keen ear for the things that only girls say. One day, after throwing around a few of these phrases, the pair decided to start a Twitter account, Shit Girls Say, documenting them.  The tweets come from the girls in their life and on the street, overheard on the subway or at the mall.  When the twitter account started gaining a loyal following of girls and the guys that admire them, it seemed only natural to turn the tweets into short videos.
Juliette Lewis was an early supporter of the site and often Tweeted and retweeted the feed, and since she is in Toronto shooting a television series, it seemed like a perfect opportunity to approach her to be a part of it, and the pair were thrilled when she agreed to come out for the videos.  In the coming weeks you can expect to see more episodes and more Juliette Lewis.
Congrats guys! xo
Posted December 13, 2011
Here's a beautiful sci-fi short, part of the Phillips Cinema "Parallel  Lines" campaign, set in Russia and directed by Carl E. Rinsch. "Not enough robots in The Nutcracker", I alway say. No, I don't. But now that I think about it, that would be cool.
Posted December 13, 2011
This holiday season Herman Miller is giving to Japan.
I found this, and the post above, on John Street CD Stephen Jurisic's Facebook wall. But I suspect he found both of these spots on Motionographer, as they are included in their Holiday spot round-up. Oh, and like Stephen, I really like Herman Miller chairs too.
Posted December 12, 2011
I'm loving the work of Norwegian photographer Rune Guneriussen, who positions man-made objects in nature like they are meant to be there.
Posted December 12, 2011
You need a break from your Xmas parties – really, you do.
You should go to the TIFF Bell Lightbox this Wednesday night for the year-end edition of Packaged Goods – showcasing the best commercial videos and short films of 2011. From highlights of global advertising and music video awards shows to the biggest blockbusters and some hidden gems from far-flung creative corners, the screening surveys the most innovative work produced in the past year.
Packaged Goods events are curated by the smart and savvy Rae Ann Fera, who is also the ex-editor of the now defunct (still so sad) Boards magazine. It's always a great night. I'm going. You should too.
Posted December 9, 2011
Here's a nice photography series by Anna Skladmann of the children of Russia's Nouveau Riche. Scooped from Vice.
Posted December 9, 2011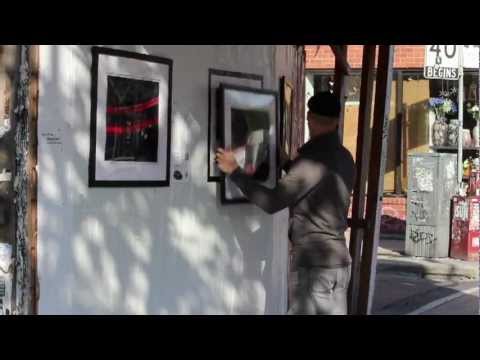 Glossy worked with Red Urban Canada and Volkswagen Canada to promote  "The Great Volkswagen Art Heist", an out-of-home campaign celebrating the launch of the 2012 Jetta GLI.
Beginning in October 2011, pop-up "Performance Art" galleries began to appear in major cities across Canada. The outdoor exhibits featured limited edition, hand-numbered, framed long-exposure light painting photographs created by the 200-horsepower Jetta GLI. While the frames were hung for all to admire, they weren't hung that securely, allowing more daring admirers to claim the artwork for themselves. "Thieves" shared their steals on Volkswagen Canada's Facebook page and via Twitter.
Here's some of the traction: Branding Magazine, Creativity, PSFK, Trend Hunter, Agency Spy, Marketing Magazine, Digital Buzz, Ads of the World, Branding Worth Spreading, Notcot, Joey Tomatoes, Little Black Book, Simply Zesty.
Posted December 6, 2011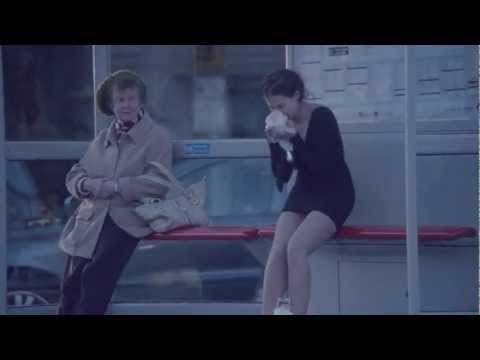 Here's a fantastic spot for Harvey Nichols featuring the post-holiday party walk of shame. Here's hoping you do yours in style (I'll be doing mine in style).
Agency is DDB London and it's directed by Outsider's James Rouse. Love that it's set to an instrumental version of Cat Stevens' Morning Has Broken.
Scooped from Shots
Posted December 5, 2011

At the Whistler Film Festival you won't find the usual Hollywood movies. So Dare Vancouver created an ad campaign that tells unexpected stories.
Trailers created for the festival start like predictable Hollywood movies, but take a hard left turn. An animated spot, created with Tokyoplastic in London, starts like a lovely princess story by Disney, but quickly turns into a scene you'd expect from a movie like Scarface.
Two live action spots were shot with Jeff Low from OPC, and edited by Matthew Griffiths and Rob Doucet at Cycle Media. Each represents a different genre with authentic film techniques, and both take the viewer to unexpected places.
Posted December 5, 2011
One of the world's most elite (and expensive) cars recently became a canvas for the creative whims of the techie minds at The Media Merchants, a technology-driven production agency based in Vancouver.
« go back
—
keep looking »