Archive April, 2012
Posted April 27, 2012
Glossy worked with Toronto-based digital agency Kolody on the launch of the first of its kind multi-device game play experience for Johnny Test for Teletoon Canada.
The ground-breaking new game play experience, developed for Canadian cable network Teletoon, is the first ever to allow players to place multiple iOS devices side-by-side and play co-operatively as if using one screen.
Read the full press release.
This story was picked up by Mashable, Trend Hunter, Creativity, PSFK, Techvibes, Applied Arts, and Animation Insider - to name a few.
Posted April 26, 2012
Psyop and Blacklist partnered up for an ambitious mixed media project that combines printed paper, stop-motion and a dash of CG to tell the story of Xerox via Y&R, New York.
Shot in one room with a solitary Xerox MFP, Psyop's Laurent Barthelemy and Blacklist's Denis "Cisma" Kamioka co-direct the tale of Xerox's services, technology and expertise through constant movement and playful applications of paper.
It was nearly 75 years ago when Chester Carlson invented xerography for one simple reason:  finding an easier way to replicate and share information. Fast forward to today, and Xerox remains true to this heritage: providing simple answers to complex business problems through diverse outsourcing services, innovative document technology and brilliant brain trust of Xerox people.
There's also this behind the scenes video.
Full credits.

Posted April 26, 2012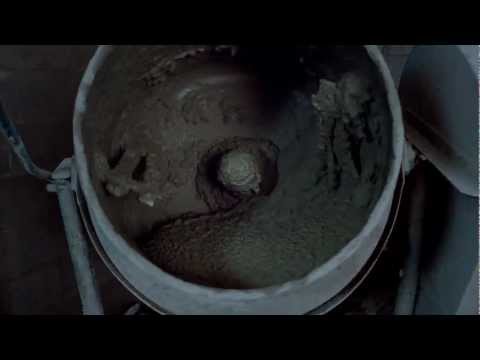 In their follow-up to the epic "Festival" spot, Home Improvement Superstore Hornbach brings you the musically triply DIY homage, "Symphony". 
The spots are part of a larger campaign by Heimat, Berlin and are directed by multi award–winning Czech director Martin Krejci of STINK, Berlin.
The latest spot, "Symphony" (view above), explores the way different DIY'ers experience sounds. Throughout the spot, DIY imagery is juxtaposed against people playing musical instruments. A man using a jackhammer it set against a man in the midst of a drum solo, the movement of a paint roller is likened to a trombone being played, and the motions of a man using a hand saw are mixed in with naked women playing the cello. Both ads end with the new campaign slogan, "No one feels it like you."
Posted April 23, 2012

In this comedic, yet slightly disturbing distracted driving PSA, a multi-tasking dentist reminds you to focus on the task at hand.
Distracted driving is the number one killer of teens in America. This cringe-worthy PSA, for Impact Teen Drivers directed by Olivier Agostini, draws attention to this ugly truth by grabbing the viewer's attention with a little gore.
"The backbone of the spot was to create awareness on the dangers of distracted driving without relying on the use of ubiquitous scare imagery or graphic car-crash footage." Says Agostini.
Posted April 20, 2012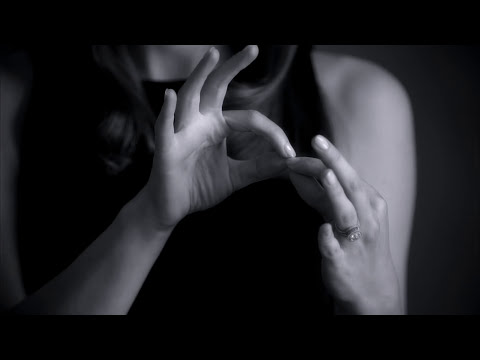 Imagine being called to work on a production, being told to come for a meeting and told nothing else. Then image that you show up at the meeting to discover you are in Sir Paul McCartney's Los Angeles home, that he's there shooting with Natalie Portman and that you've already been hired to edit the production.
That's exactly what happened to Arcade Edit's Paul Martinez.
Have you seen the trio of beautiful videos that Sir Paul McCartney directed for his song My Valentine? They feature Natalie Portman and Johnny Depp each translating the lyrics of the song into sign language – each giving distinctly different performances, making the videos compelling viewing. All three were edited by Paul Martinez.
Posted April 11, 2012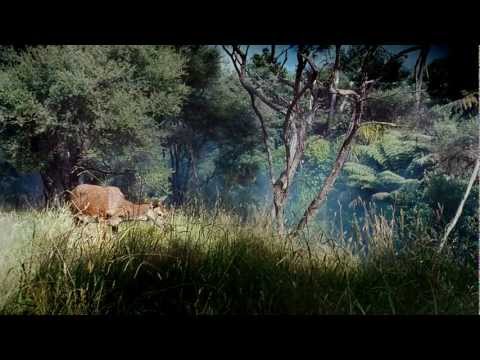 Glossy worked with German agency HEIMAT and STINK Berlin on this pretty epic spot for Home Improvement Superstore Hornbach. Yep. I said "epic" and "Home Improvement Superstore" in the same sentence.
The spot, titled "Festival", is part of a larger campaign by HEIMAT, Berlin and is directed by multi award–winning Czech director Martin Krejci of STINK, Berlin.
View the full press release.
Here's some of the traction: Creativity, Shots, The Reel, FastCompany Co.Create, Little Black Book Online, Out to Launch.
Posted April 9, 2012
It was a proud day at glossy when we found out we'd be working on this campaign via Dare Vancouver. Amour is a pay-per-view porn channel. Yep, we push porn. Our parents are proud.
The "Make Fantasies Happen" campaign consisted of three broadcast spots, "Dirty Pool", "Officer Biggs" and "Special Delivery", which target a mainstream audience and played (late night) on mainstream media. Dare thought the use of humor could desensitize the topic when advertised to a broad audience. Obviously, they couldn't use actual imagery from the content, so for this campaign, they decided to make viewers feel like they were about to see an adult movie and then drive them to the TV service where this content is available. View the campaign.
With "porn" in the subject heading, this campaign gathered a lot of attention, well that and it's amazing.
Adweek, Copyranter, FastCompany's CoCreate, AdRants, Marketing, Applied Arts, Creativity, Agency Spy, Strategy, Shots, Luerzers Archive, Little Black Book.
Posted April 9, 2012
Blacklist partners with Studio AKA for a TV and print campaign for Hertz, via DDB, New York, that focuses on the tagline Traveling at the Speed of Hertz.
"We are so thrilled to partner with Studio AKA on this campaign," says Adina Sales, Managing Director, Blacklist. "We have been keen to bring AKA's amazing talents to the US Market, and have been actively seeking the right collaborative opportunity for them. The Hertz campaign, via DDB NY, was the perfect fit. AKA raises the bar on smart thinking, clever design and great storytelling. The stars aligned for this project and the result is smart, fresh work."