Archive April, 2012
Posted April 27, 2012

Here's a great large-scale interactive Space Invaders installation created by Filthy Luker for Red Stripe's "Make With A Red Stripe" campaign.
Using everyday items, like traffic barriers, Filthy Luker transformed Manchester Town Hall into an interactive 80s arcade game classic. Fantastic. I miss my Atari.
Scooped from Holiday Films on Twitter.
Posted April 27, 2012
Glossy worked with Toronto-based digital agency Kolody on the launch of the first of its kind multi-device game play experience for Johnny Test for Teletoon Canada.
The ground-breaking new game play experience, developed for Canadian cable network Teletoon, is the first ever to allow players to place multiple iOS devices side-by-side and play co-operatively as if using one screen.
Read the full press release.
This story was picked up by Mashable, Trend Hunter, Creativity, PSFK, Techvibes, Applied Arts, and Animation Insider - to name a few.
Posted April 26, 2012
Here's some great new work for…wait, I'm not going to tell you what it's for. It'll ruin the spot. Watch it.
It's directed by Jonathan Gurvit (Mercurio Cinematografica) for Italian agency Armando Testa.
Thanks to Jonathan for sending my way. Sorry it took me so long to post!
Posted April 26, 2012
Psyop and Blacklist partnered up for an ambitious mixed media project that combines printed paper, stop-motion and a dash of CG to tell the story of Xerox via Y&R, New York.
Shot in one room with a solitary Xerox MFP, Psyop's Laurent Barthelemy and Blacklist's Denis "Cisma" Kamioka co-direct the tale of Xerox's services, technology and expertise through constant movement and playful applications of paper.
It was nearly 75 years ago when Chester Carlson invented xerography for one simple reason:  finding an easier way to replicate and share information. Fast forward to today, and Xerox remains true to this heritage: providing simple answers to complex business problems through diverse outsourcing services, innovative document technology and brilliant brain trust of Xerox people.
There's also this behind the scenes video.
Full credits.

Posted April 26, 2012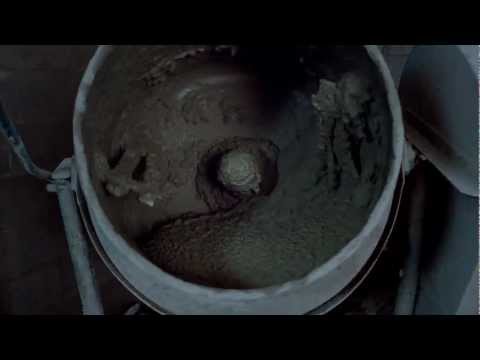 In their follow-up to the epic "Festival" spot, Home Improvement Superstore Hornbach brings you the musically triply DIY homage, "Symphony". 
The spots are part of a larger campaign by Heimat, Berlin and are directed by multi award–winning Czech director Martin Krejci of STINK, Berlin.
The latest spot, "Symphony" (view above), explores the way different DIY'ers experience sounds. Throughout the spot, DIY imagery is juxtaposed against people playing musical instruments. A man using a jackhammer it set against a man in the midst of a drum solo, the movement of a paint roller is likened to a trombone being played, and the motions of a man using a hand saw are mixed in with naked women playing the cello. Both ads end with the new campaign slogan, "No one feels it like you."
Posted April 25, 2012
One week after the Cannes Lions, DDB Toronto's Daniel Bonder will be turning 29 – officially too old to attend the prestigious Young Lions Academy. Given that this was his last week in life to be "young", he created "The Fuck-It List" – his submission to enter the 2012 Academy. BTW – he was accepted.
The film is directed by Jon & Torey of FamilyStyle. Full credits.
Posted April 25, 2012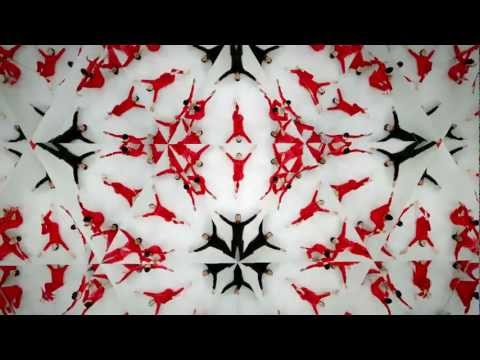 I love kaleidoscope's. They make me so happy. I should really find a nice antique one, in brass or something, to keep on my desk.
We Are Pi created this human kaleidoscope for TEDxSummit. Amazing.
There's a making of vid too. Scooped from FastCompany's Co.Create where there is more info.
Posted April 25, 2012

Here's some nice work by White Lodge's Lernert & Sander for men's fashion brand Brioni. The film was created for Wallpaper* Handmade 2012, shown in a specially-designed outdoor cinema at Brioni HQ last week, arose naturally from the marriage of Brioni's bespoke craftsmanship and Wallpaper's Handmade theme.
"We like to be playful and have fun, so there is an element 
of mischief about this film," reveal Lernert & Sander. "What better way to showcase the abilities of Brioni's master tailors than to set them the ultimate test of skill with a particularly exacting customer?".
Posted April 23, 2012

In this comedic, yet slightly disturbing distracted driving PSA, a multi-tasking dentist reminds you to focus on the task at hand.
Distracted driving is the number one killer of teens in America. This cringe-worthy PSA, for Impact Teen Drivers directed by Olivier Agostini, draws attention to this ugly truth by grabbing the viewer's attention with a little gore.
"The backbone of the spot was to create awareness on the dangers of distracted driving without relying on the use of ubiquitous scare imagery or graphic car-crash footage." Says Agostini.
Posted April 23, 2012

To mark onedotzero's 15th anniversary, they asked 15 artists to make various 'Granimator apps' – a wallpaper generation app created by design studio ustwo. The app allows the user to select from a choice of shapes, styles and backgrounds. Each shape represents a sound that can be manipulated and played and users can draw, erase, move, scale & rotate these assets to create compositions.

"Yeah Just There" is Studio AKA director Grant Orchard's contribution to the pack and in addition he has created a one minute – ahem – 'love letter' to onedotzero, based on the reduced graphic artwork and sound created for the app.

Full credits.
keep looking »