Archive April, 2012
Posted April 20, 2012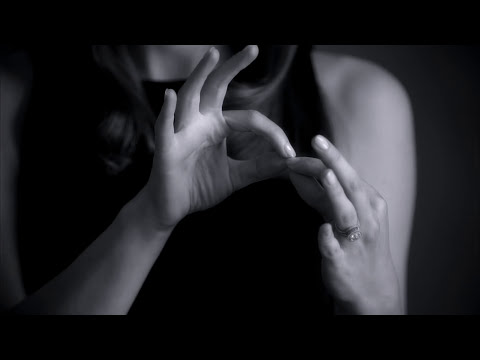 Imagine being called to work on a production, being told to come for a meeting and told nothing else. Then image that you show up at the meeting to discover you are in Sir Paul McCartney's Los Angeles home, that he's there shooting with Natalie Portman and that you've already been hired to edit the production.
That's exactly what happened to Arcade Edit's Paul Martinez.
Have you seen the trio of beautiful videos that Sir Paul McCartney directed for his song My Valentine? They feature Natalie Portman and Johnny Depp each translating the lyrics of the song into sign language – each giving distinctly different performances, making the videos compelling viewing. All three were edited by Paul Martinez.
Posted April 18, 2012

In "Strange Animal", the latest for Nestlé's Nescafé 3 in 1 via Publicis Toronto, OPC director Russ Lamoureux shows us how your morning isn't right until that first cup of coffee.

Full credits.
Posted April 18, 2012
Psyop's latest is the action-packed spot, "The Team", for PLANTERS via BEING, New York.
The spot features Psyop's amazing character design and eye for detail, along with a bunch of film references. Good stuff.
Posted April 18, 2012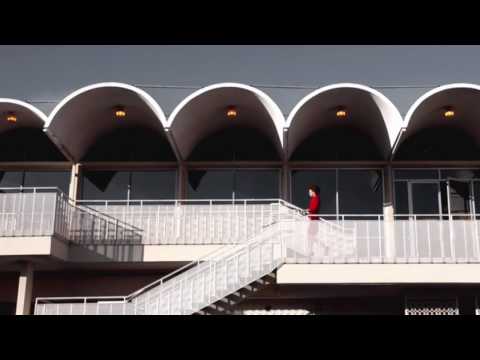 I kinda have a girl crush on director Margo Weathers and her work. It's sleek, stylish and sophisticated. She uses a mix of live action and stop motion along with bright colours and dark shadows.
Margo just joined the roster at Holiday Films for Canadian representation. She's been with Supply & Demand Integrated for a few months now. But Margo is new to the commercial production world. She just recently left Neiman Marcus Advertising after working there for ten years as senior executive AD and associate CD. During her tenure there, she introduced moving imagery to their advertising mix. For two years, she conceived and directed the web and in-store commercials, like the one you see above, as well as several short documentaries to accompany the Art of Fashion campaigns for the retailer.
Learn more about Margo Weathers and see more of her fantastic work on Holiday Films' blog.
Posted April 18, 2012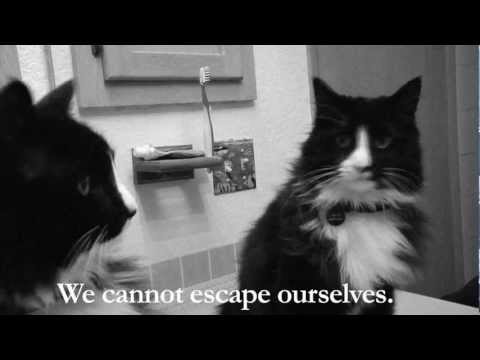 Move over Maru, there's a new cat in town. I've just discovered Henri, Le Chat Noir. Yes, he's a black and white cat, but the noir (black) refers to his heart and disposition.
Like him on Facebook. What's not to like?
Posted April 17, 2012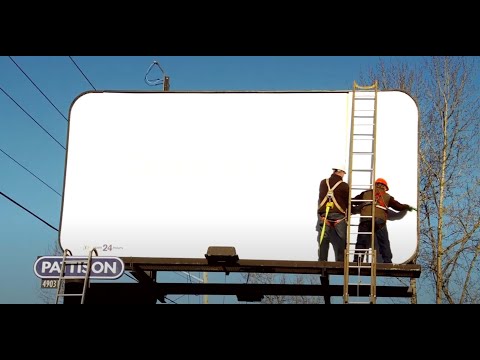 I know this has been going around for a few weeks now, and although I hate to post things that are "old" – weeks are years in ad world – I'm posting this anyway because it's so great. So simple and so great.
Nice Work Cossette Vancouver.
Posted April 16, 2012
Glossy worked with Psyop to promote two beautiful spots for Twinings Tea – Sea (view above) and Hill. Agency is AMV BBDO, London.
View an interview with Psyop on this stunning campaign in Skwigly and in 3D World.
Posted April 16, 2012
When the producers at Toronto-based music shop Grayson Matthews re-discovered an archived dance track that sampled twisted car noises over big, booming beats, they decided to turn the commercial production pipeline on its ear by commissioning a director to compose a humanistic visual to accompany their mechanical-sounding music.
Shot by The Public Assembly director Sammy Rawal and DP Sean McBride, the spot renders breaking dancing maestro Benzo into a mechanical artwork, bending his fluid moves to industrial and robotic effect. Paul Binney at School Editing built on their aerodynamic aesthetic, adding splashes of colour, light leaks and tripped-out kaleidoscopic sequences. The resulting promo, "Body Mechanics," speaks to the creative potential in the collaborative process when it's truly unimpeded.
Posted April 16, 2012

Holiday Films' directorial duo Adam & Dave have done a number of sketches for HBO Canada's Funny as Hell. "Relax, It's Over", which aired during the program this past Friday night, is the most meditative and tranquil divorce ever captured on a relaxation tape.
View "Relax, It's Over", and a bunch of Adam & Dave's other sketches for Funny as Hell, on Holiday's blog.
Posted April 16, 2012

Here's some truth in advertising by Swedish graphic designer and digital photographer Viktor Hertz. In this series called Honest Logos, he attempts to reveal the actual content of each company and what they should really be called. Nice work.
Scooped from Deign Milk.
« go back
—
keep looking »