Archive May, 2012
Posted May 29, 2012
Toronto-based Olive Media has created a first-of-its-kind touchscreen ad to showcase automaker Infiniti's latest luxury vehicle.
The interactive ad allows iPad 2 users to take a 360-degree panoramic look around the all-new Infiniti JX's interior by moving and tilting their device, while other tablet users will be able to do so at the touch of their finger.
The rich-media mobile campaign was designed to give consumer a peek at the car's spacious interior design and innovative features, but also to offer a more engaging and compelling experience than a run-of-the-mill static tablet ad that they'd normally breeze past with the swipe of a finger.
Unlike other immersive experiences that harness the iPad's gyroscope technology, the Infiniti ad can be viewed without downloading an app, making it a world first. Users can look up, down and in all directions and from all three rows of seating as they were physically inside the vehicle. The ad also includes hotspots pointing out some of the car's key features and a 360-degree exterior view of the car.
Posted May 28, 2012
Don't you love it when things are all about you? I do. Young Empires puts you, and a friend, in their music video for "White Doves".
Created by OPC/FamilyStyle director Miles Jay, along with digital design and development agency Jam3 and visual effects studio 567vfx, Young Empires' "White Doves" is the first music video to seamlessly integrate Facebook data into the narrative experience, making the viewer play a part in the film.
The Facebook connect music video, which launched today, celebrates relationships and memories. The interactive experience begins after a viewer connects to Facebook, via whitedoves.me, and gives the app permission to access their personal information. From there the app requests the name of the viewer's best friend the app then pulls mutually tagged photos of you and your chosen friend and incorporates your relationship into the music video.
"My goal is to inspire the user on how special their friendships and memories are," explains Miles Jay. "With pulling photos and information from Facebook, I believe you can make a stronger emotional connection than with a traditional music video."
Posted May 22, 2012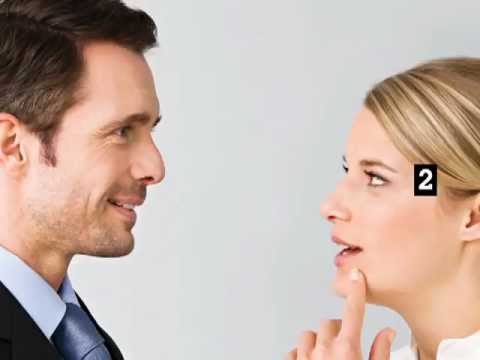 Here's some really nice work out of Brazil for Getty Images by AlmapBBDO and directed by Cisma (who is with Blacklist in the US) and Marcos Kotlhar via Paranoid Brazil.
Over 5000 images were referenced during the production of this spot, with 873 making it into the final cut. Cisma called it "a labour of love".
Posted May 21, 2012
Blacklist's Dvein have unleashed a slew of terrifying new monsters for Terminix.
After releasing four frightening 3D beasts onto unsuspecting homes for last year's Terminix campaign via Publicis Dallas, Blacklist's directing and design collective Dvein have returned with another series of creepy monsters for the 2012 edition of the campaign.
Posted May 7, 2012

Have you been following the amazing story of Carly Fleischmann? She's a 17 year old who was diagnosed with severe autism at age two, and has made it her life mission to help educate people around the world about the truths and myths of autism since finding her voice at age ten.
I first heard about Carly earlier this year, when I saw this story Canada's CTV. I didn't know at the time that Carly was the daughter of Arthur Fleischmann, President & Partner at Toronto-based advertising agency john st.
In Carly's Voice – Breaking Through Autism, a recent book co-authored with her father Arthur Fleischmann, Carly offers insights and explanations for what the world sees as the unusual behaviour of those living with autism. And now, thanks to Carly's Café, an interactive web video, people can experience firsthand the autism experience and better understand how even the simplest outing, like visiting a coffee shop, can quickly becoming overwhelming for those with autism.
Inspired directly by Carly's writing, on page 362 of the book, Carly's Café is a unique online experience that allows users to navigate a virtual café, with the same distractions and pressures that Carly would experience. utism affects 1 in 88 children.
Carly's Café was created by john st., directed by OPC's newest director, Miles Jay, edited by Chris Murphy at Relish, and the interactive experience developed by Heung Lee at Ransom, Profit. Full credits.
Posted May 4, 2012

Japanese hiphop meets intricate yet minimalist animated typography in this "visual music" video by Japanese director and character designer Takashi Ohashi and composer Yuri Habuka. Mixer: Taro Ishida, MC: Onipari.
Scooped from Stash.
Posted May 2, 2012

My friend, contortionist and commercial film director Aleysa Young has started her first blog based on an obsession with the classifieds. No, not the personals, but furniture and other household items.
"I have a passion for design, but I'm inherently cheap," says Young. "So the classifieds appeal to my desire to find these things together. It's true what they say about one man's junk being another one's treasure. In my case, it's also sick pleasure."
Hence The Listings List was born. It's a collection of current items for sale in the Toronto area, mixed in with Aleysa's unique personal whit.
Posted May 2, 2012

Have a collection or passion for photography? How many cameras in this collection can you name?
Nice film by Antonio Vicentini. Scooped from Vimeo's Facebook page.