Archive May, 2012
Posted May 29, 2012
Toronto-based Olive Media has created a first-of-its-kind touchscreen ad to showcase automaker Infiniti's latest luxury vehicle.
The interactive ad allows iPad 2 users to take a 360-degree panoramic look around the all-new Infiniti JX's interior by moving and tilting their device, while other tablet users will be able to do so at the touch of their finger.
The rich-media mobile campaign was designed to give consumer a peek at the car's spacious interior design and innovative features, but also to offer a more engaging and compelling experience than a run-of-the-mill static tablet ad that they'd normally breeze past with the swipe of a finger.
Unlike other immersive experiences that harness the iPad's gyroscope technology, the Infiniti ad can be viewed without downloading an app, making it a world first. Users can look up, down and in all directions and from all three rows of seating as they were physically inside the vehicle. The ad also includes hotspots pointing out some of the car's key features and a 360-degree exterior view of the car.
Posted May 29, 2012

It's important to set goals and cross things off your to-do list. Skinny dipping is on my list for summer 2012. It's important to skinny dip. Do my taxes and get a new battery for my car is also on this riveting list.
I digress. Although "Night Swimming" for Chevy Sonic via Goodby, Silverstein & Partners doesn't have actual skinny dipping, it makes me want to skinny dip. And I like that.
It's directed by Bob Industries' Jason Reitman (for the record, I really enjoyed Young Adult), and it's edited by Kim Bica at Arcade Edit. Full credits.
Posted May 28, 2012
Don't you love it when things are all about you? I do. Young Empires puts you, and a friend, in their music video for "White Doves".
Created by OPC/FamilyStyle director Miles Jay, along with digital design and development agency Jam3 and visual effects studio 567vfx, Young Empires' "White Doves" is the first music video to seamlessly integrate Facebook data into the narrative experience, making the viewer play a part in the film.
The Facebook connect music video, which launched today, celebrates relationships and memories. The interactive experience begins after a viewer connects to Facebook, via whitedoves.me, and gives the app permission to access their personal information. From there the app requests the name of the viewer's best friend the app then pulls mutually tagged photos of you and your chosen friend and incorporates your relationship into the music video.
"My goal is to inspire the user on how special their friendships and memories are," explains Miles Jay. "With pulling photos and information from Facebook, I believe you can make a stronger emotional connection than with a traditional music video."
Posted May 28, 2012
This past weekend Creative Type Four was on at Cooper Cole Gallery in Toronto. Held annually, it's a showcase of (you guessed it) typography.
This year's theme was history and here's Jamie Webster's (director at Common Good) piece called "Future History" – which is a reference to the quote He used.
"I love how Nietzsche juxtaposes the poetic wording of this quote against the relatively sobering subject matter which describes the demise of the human race", says Webster. "I chose to print the piece on silk because it's light and ethereal – easily influenced by environmental forces. To me this is a metaphor for the human race and how fleeting it is in the overall scheme of things."
Posted May 24, 2012
Here's a great new film from Yum Yum, the guys who did that amazing Parallel Parking spot back in 2010.
I love Happy Food. The character design is amazing – love the nuances of the background staff. They have also created a series of collectable vinyl toys, see below, one is the hot dog seen in this film. Now I want a hot dog.
Scooped from Creative Review.

Posted May 24, 2012
"A Therapy" directed by Roman Polanski for Prada starring Helena Bonham Carter and Ben Kingsley. Do I want a purple coat after watching it? Maybe. Definitely think I need to wear more lavender.
Scooped from FastCompany's Co.Create. You should subscribe to their daily newsletter.
Posted May 23, 2012
I love the animal heads and the track in this spot for J20 via BBH, London and directed by The Daniels. Weird, wonderful and insightful. Yes, girls are cats & boys are dogs – but who's the mouse? I'm so confused.
Posted May 22, 2012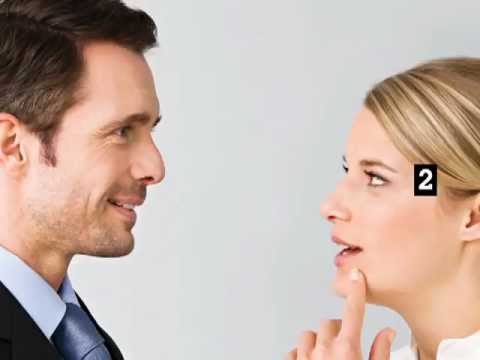 Here's some really nice work out of Brazil for Getty Images by AlmapBBDO and directed by Cisma (who is with Blacklist in the US) and Marcos Kotlhar via Paranoid Brazil.
Over 5000 images were referenced during the production of this spot, with 873 making it into the final cut. Cisma called it "a labour of love".
Posted May 21, 2012
Blacklist's Dvein have unleashed a slew of terrifying new monsters for Terminix.
After releasing four frightening 3D beasts onto unsuspecting homes for last year's Terminix campaign via Publicis Dallas, Blacklist's directing and design collective Dvein have returned with another series of creepy monsters for the 2012 edition of the campaign.
Posted May 17, 2012

Who knew?
Here's a series of wonderfully executed spots for Sunrun via Heat, San Francisco, directed by Biscuit's Mike Maguire and edited by Greg Scruton, Arcade Edit.
View the other two spots in the campaign along with full credits here.
keep looking »