Archive September, 2012
Posted September 27, 2012
Bier Markt Draughts Open as Advertising AOR
Bier Markt, Toronto's premier European-inspired bier and food experience, has hired creative agency Open as its Advertising Agency of Record. Open will develop a marketing communications strategy and complete advertising and design system for Bier Markt that will extend from advertising to in-restaurant communications.
Posted September 26, 2012

New York City-based digital, interactive and creative post-production studios Spontaneous, BlueRock, Blast, Motive, Ballistic and Scarlett have branded under the new parent company name, Lively Group.
Lively Group works as a hybrid independent/interdependent company model that seamlessly integrates editorial, design, VFX, CG, audio, finishing and digital/interactive capabilities across today's entire media spectrum. By fostering a creatively focused and supportive environment, its artists and producers are able to nimbly respond to clients' needs by providing an all-in-one or highly specialized project solution.
Posted September 17, 2012
Nicole Visram joins Arcade Edit as Executive Producer.
Nicole Visram is a forward thinking creative producer whose experience spans television, film, TV commercial and news media. She's worked for the BBC, produced for The Three Tenors, Tony Kaye, Ogilvy & Mather and brands such as Motorola, IBM, Mattel and the Anaheim Angels baseball team. She also produced documentary filmmaker Lucy Walker's Tsunami and the Cherry Blossom, which was nominated for an Academy Award and can currently be seen on HBO.
Posted September 17, 2012
A community of top-tier directing talent has materialized in Culver City, California.
Executive Producers Carl Swan and Lizzie Schwartz have joined forces to start Community Films, a production company boasting an impressive roster of directors from the feature, advertising, and television worlds.
Posted September 13, 2012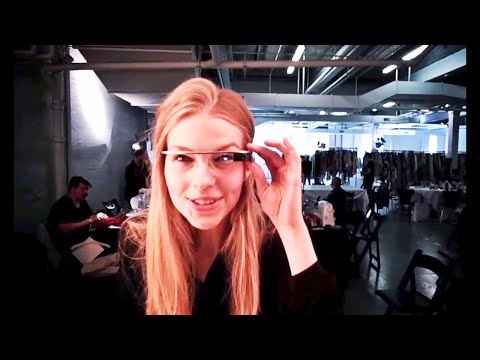 Google Glass – very cool.
Experience Diane von Furstenberg's NY Fashion Week show through the eyes of the people who put it on.
Greenpoint Pictures' Hudson Dusters directed the film. It was edited at Greenpoint too (must have been a lot of footage).
Posted September 13, 2012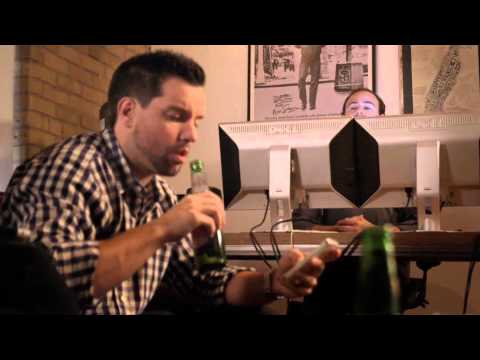 The Bessies, Canada's Advertising Film Awards, are coming up on September 27th and this year's show is re-vamped to be more about creative and craft.
Toronto agency Red Urban teamed up with Untitled Films director Aleysa Young to create this campaign to promote the show.
There is now a Film Craft category and ten new awards. Honours will be given out for Animation, Best Use of Original Music, Casting, Cinematography, Colourist, Directing, Editing, Production Design, Sound Design, Special Effects and Compositing. In addition, the Kari Award will go to this year's Best Actor or Actress. Other prestigious accolades will include the Bob Mann Award for Excellence in Post-Production, the Janet Woods Award for Best Producer, and the Spiess Award for Lifetime Achievement in Television Advertising.
Wait, where's the freaking "PR Girl Who Makes Shit Viral" award? Pfft.
Posted September 12, 2012
Canadian fashion brand Smythe is putting high fashion on the chopping block in its first-ever fashion films.
Created by Toronto agency Open, and production company Sons & Daughters (directed by the lovely and talented Christina Hodnet), the two films draw inspiration from Smythe's smart and clean approach to fashion and design. Amidst rustic surrounds, a model effortlessly chops wood and guts a fish while sporting creations from the line's Fall 2012 collection.
Posted September 6, 2012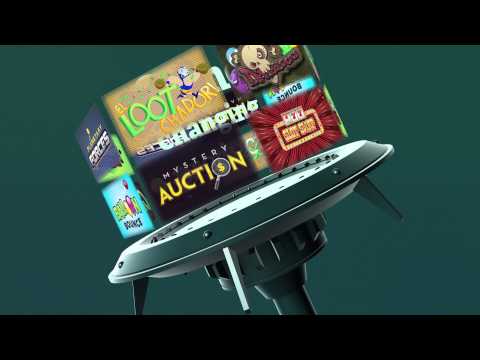 Extreme Group has launched Karma Gaming International – a new breed of casual gaming company. Karma Gaming was initially built to create casual games for regulated lotteries who want to offer rewards for various aspects of casual gaming, including a gamer's skill.
"From Extreme Group's past experience working with Atlantic Lottery, we saw an opportunity to bring more relevance to lottery gaming products, and a younger, online gaming generation." CEO Paul LeBlanc explains. "Now we can build gaming products that bridge that gap for Lotteries, and offer new opportunities for gaming products for any range of clients".
They've also changed-up their executive team. Get the full scoop.
Posted September 6, 2012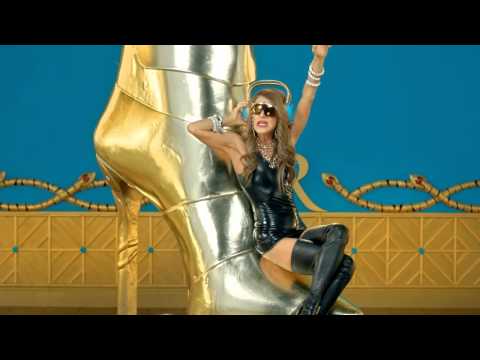 "Fashion Shower" teaches you everything you ever wanted to know about fashion via a music vid. The film is directed by Alex Turvey, via Colonel Blimp, and is a spectacular romp through the inspiring sartorial world of the iconic Anna Dello Russo, to mark the launch of her accessories collection for H&M.
Note to self – wear a coat as a dress.
Posted September 4, 2012
Glossy worked with Lowe Roche on this first-of-its-kind Twitter race for a real car.
To join in "the race", Ontario residents were asked to sign in with their Twitter account at PfaffTweetRace.com. The first ten contestants to gain 2,500 new Twitter followers will each win a key. One of those keys unlocks the door to a 2013 Audi A4 with a one-year lease and a tuning package worth $5000, courtesy of Pfaff Auto. More info on the campaign.
The initiative was picked up in Mashable, Marketing, Adweek, Creativity, FastCompany's Co.Create, Financial Post, Fubiz, MediaPost, Applied Arts, Auto Blog Canada, PSFK, The Passing Lane, AdRants, AdForum, Stimulant, The Toronto Egotist, The Boom Factor.