Archive October, 2012
Posted October 31, 2012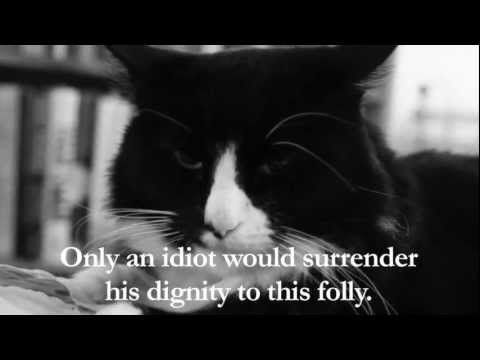 Yes! A new Henri vid and with a Halloween theme. J'adore!
"No one ever dresses as crippling self-doupt." No, no they don't Henri.
Posted October 31, 2012

To celebrate Halloween I wanted to share with you some of Chris McVeigh's toy photography that's suitable for the occasion.
View more. Enjoy.
Posted October 30, 2012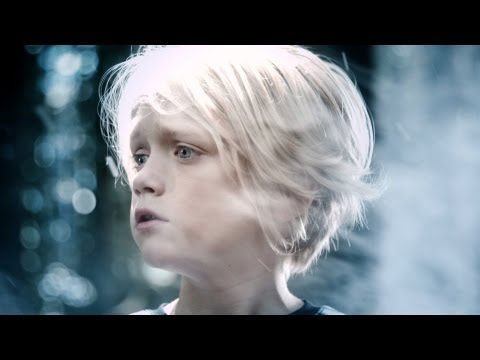 Wow. Here's one way to sell Teddy Bears – by scaring the crap out of kids.
This spot for German Teddy Bear company Steiff would definitely give little ones nightmares. But as an adult, who is not scared of what lurks under her bed, I think it's beautiful. And I actually said "Aw!" out loud watching it (I won't spoil it by telling at which part). Love it.
"Don't Be Afraid of the Dark" is directed by Denis Parchow and full credits are here (if you can read German).
Posted October 30, 2012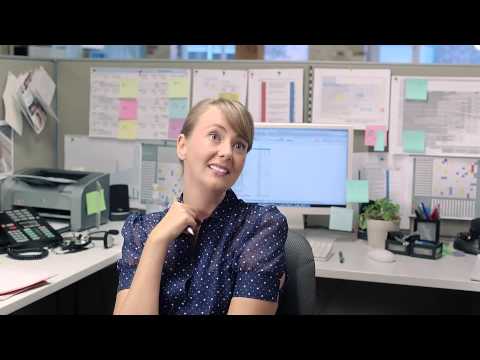 Take a lesson on how to flash an unnatural smile in this ad campaign for a Canadian all-natural toothpaste.
This three-spot campaign for The Green Beaver Company's all-natural Frosty Mint Toothpaste was created direct from client by Untitled Films director Jamie Travis.
Posted October 30, 2012
Graydon Sheppard & Kyle Humphrey, the creators of Shits Girls Say, both worked at Urban Outfitters.
So how fitting that their new book is being sold there. Go get a copy, and one for a friend. While you are at it, like Shit Girls Say on Facebook too.
Posted October 29, 2012
I love zombies, and The Walking Dead (last night was great!), and I'm happy to say that I just got attacked by zombies on Twitter. And they are French Zombies, way more chic than the North American variety.
For the last several days, Twitter's been overrun by a zombie invasion. Agency Darewin, which is managing clean-up, has determined that over 3000 Tweeters have already been infected.
On Wednesday, French network NT1 announced that all employees were contaminated by the walker virus that brought about the Zombie Apocalypse in The Walking Dead. To avoid contamination, users were warned NOT to Tweet #WalkingDeadNT1 or comment on articles on Facebook or blogs that include the hashtag.
In a win for reverse psychology, since Wednesday #WalkingDeadNT1 has been tweeted thousands of times by users throughout Western Europe and the US -and it still isn't over. In minutes, their followers lists are being overrun by hordes of zombie stalkers. They've also been Tweeting users and responding to blog posts – making the Internet a less-safe place for everyone (and right before Halloween).
Posted October 29, 2012
Just a heads-up – we can all be replaced by 10-year-olds.
To celebrate their 10th birthday, Toronto-based ad agency Grip let their office be taken over by 10-year-olds for the day. I love the girl in the pink, she has a lot of great one-liners. I hope they hired her.
Scooped from Grip Senior AD Jesse Pearson on Facebook.
Posted October 29, 2012
"New York: Night and Day", created by The Barbarian Group's Philip Stockton, is a combination of non-traditional video time-lapse and animation.
Stockton filmed day and night scenes from around New York City and combined them back into single sequences using rotoscoping techniques. The piece explores the relationships between night and day, by compositing together scenes shot in the same location over a time period ranging from 4 – 8 hours.
Posted October 26, 2012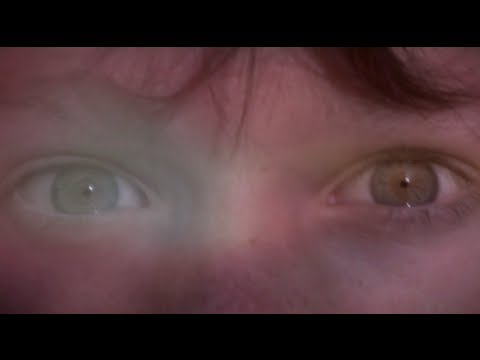 I like me a little Steve McQueen with my M83.
Here's a nice playful vid, for M83′s "Steve McQueen", directed by Balthazar Auxietre & Sylvain Derosne. The video is the winner from the competition run in partnership with Genero TV.
Posted October 26, 2012
Here's a beautiful homage to Psycho by Davy and Kristin McGuire – you may remember their stunning The Icebook from a year ago.
Davy & Kristin are an award winning director/designer duo whose projects range from music videos, commercials, animation films and installations to live theatre shows, dance performances, video projections and everything in between. I follow them on Vimeo. You should too.
More info: davymcguire.tv & kristinmcguire.com
keep looking »