Archive December, 2012
Posted December 20, 2012
That's it. I'm outta here. I'm closing down for the holidays & will not be posting until the New Year.
The video I've posted is something that's on my Christmas wish list – a brass kaleidoscope. Kaleidoscopes make me happy.
I wish everyone all the best for the holiday season & a very happy 2013. xo
Posted December 19, 2012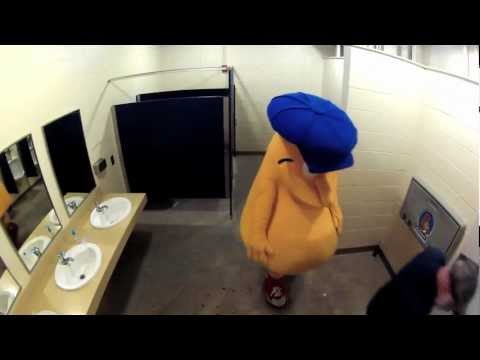 Glossy worked with Arcade Edit and Fitzgerald+CO on this brilliant and creepy campaign for pizza joint Mellow Mushroom, directed by Arts & Sciences' Adam & Dave.
Mellow Mushroom wanted more followers on Twitter so they created a campaign where their mushroom mascot literally "followed" some of their Twitter followers. What's not to love about a creepy mushroom mascot that stalks people? And they really did stalk real people.
Here's some of the traction: FastCompany's Co.Create, AdFreak, PSFK, BizBash, Agency Spy, Ads of the World and AdLand.
Posted December 19, 2012
Glossy partnered with Toronto-based creative agency Open to launch Damiva, a chic feminine health and beauty line.
Open created the identity, branding, product naming, package design and POP poster campaign for Damiva and its products, Mae and Frida. Read the press release.
The launch was picked up by Adweek, Marketing, The Inspiration Room, Applied Arts, MediaPost, Brilliant Advertising, We Love Ad and was a Pick of the Day on Creativity.
Posted December 19, 2012
Glossy worked with Toronto creative agency Open to promote the identity and experience they created for Kensington Market's (Toronto) Handlebar.
On top of creating the identity for the bicycle-themed bar, Open also created a special draft lager, The Handlebrew, and they even came up with Handlebar's signature shot, The Tandem, which comes on its very own coaster built for two. There's also a poster and a direct marketing piece, a card, which was placed in the spokes of bicycles in Toronto's downtown core.
This project was featured in a number of outlets including Communication Arts, Trend Hunter, Stimulant and Applied Arts.
Posted December 19, 2012
Yep, take it to my friend Matt Lambert to put a nice dark and sexual twist into Xmas. It's greatly appreciated.
Here's a trailer for a sordid tale of an unlikely, occupational union by AG Rojas & Matt Lambert. It's a little dirty old Santa meets River Phoenix look-a-like (sigh, I miss River Phoenix). Happy holidays Matt. xo
Posted December 18, 2012
NYC-based editorial shop BlueRock shot their 2012 holiday card entirely on an iPhone over a two week period. They used special apps to create the colorful company celebration. The video card features over 30 employees doing 144 different actions.
On behalf of the BlueRock Editors and with the help of an array of assistant editors and interns – Olivier Wicki directed, edited, color corrected and composited the piece all in the Avid. The spot has 208 layers that resolve to a single frame.
Posted December 14, 2012
I thought it was time to break-up the festive cheer that's been taking over my website.
Here's director Wendy Morgan's latest music vid – Happy for C2C. I like me a good old-fashioned save your soul-style dance-off.
The vid is produced via Believe Media. Wendy is with Untitled Films for commercial representation in Canada.
Posted December 14, 2012
Here's a sophisticated and stylish holiday greeting from NYC-based Scarlett.
Posted December 14, 2012
Interns. I like them. I was one once.
This year, instead of spending all of their fourth quarter earnings on extravagant gifts for their clients, Toronto-based Lowe Roche has decided to pledge their support to those less fortunate. Their interns. And they'd love your help.
For every visit to InternHolidayBonus.com, Lowe Roche will donate $1 to their working-for-absolutely-nothing-in-the-name-of-experience cause. They may not know their names, watch the vid on the site, but their hearts are in the right place.
Go ahead. Click on the link. Help those in need.
Posted December 13, 2012

I was just thinking the other day that there should be a animated Xmas cartoon starring a couple of muffins. No, no I wasn't.
But to continue on with the holiday food theme (see below), here are some cute, and a little creepy (I like creepy), muffins from NYC-based Spontaneous. Spontaneous creatives on this kooky holiday greeting are John Leamy and Fionna Mariani. Nicely done.
keep looking »