Archive December, 2012
Posted December 19, 2012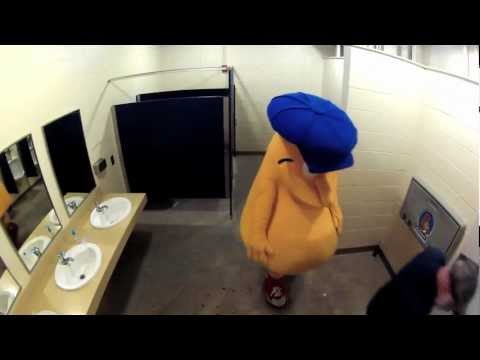 Glossy worked with Arcade Edit and Fitzgerald+CO on this brilliant and creepy campaign for pizza joint Mellow Mushroom, directed by Arts & Sciences' Adam & Dave.
Mellow Mushroom wanted more followers on Twitter so they created a campaign where their mushroom mascot literally "followed" some of their Twitter followers. What's not to love about a creepy mushroom mascot that stalks people? And they really did stalk real people.
Here's some of the traction: FastCompany's Co.Create, AdFreak, PSFK, BizBash, Agency Spy, Ads of the World and AdLand.
Posted December 19, 2012
Glossy partnered with Toronto-based creative agency Open to launch Damiva, a chic feminine health and beauty line.
Open created the identity, branding, product naming, package design and POP poster campaign for Damiva and its products, Mae and Frida. Read the press release.
The launch was picked up by Adweek, Marketing, The Inspiration Room, Applied Arts, MediaPost, Brilliant Advertising, We Love Ad and was a Pick of the Day on Creativity.
Posted December 19, 2012
Glossy worked with Toronto creative agency Open to promote the identity and experience they created for Kensington Market's (Toronto) Handlebar.
On top of creating the identity for the bicycle-themed bar, Open also created a special draft lager, The Handlebrew, and they even came up with Handlebar's signature shot, The Tandem, which comes on its very own coaster built for two. There's also a poster and a direct marketing piece, a card, which was placed in the spokes of bicycles in Toronto's downtown core.
This project was featured in a number of outlets including Communication Arts, Trend Hunter, Stimulant and Applied Arts.
Posted December 14, 2012
Here's a sophisticated and stylish holiday greeting from NYC-based Scarlett.
Posted December 12, 2012
This is almost as good as an episode of Chopped.
No one likes fruitcake. So the clever folks at Cossette Vancouver added an "s" to it and created yummy FruitcakeS.
Thanks to Cossette Vancouver CD Michael Milardo for sending it my way.
Posted December 11, 2012
Gather round for a little warm holiday spirit, courtesy of the wee elves at Toronto-based Crush.
Posted December 6, 2012

Vancouver Whitecaps FC fans' tweets make a Kia Rio "cheer".
Creative agency Innocean Worldwide Canada and Thinkingbox, an alternative media studio, partnered in an experimental and interactive campaign that engaged Vancouver Whitecaps FC fans to interact with the Kia Rio.
On game days when Whitecaps' fans tweeted with the hash tag #kiacheerwcf, it would trigger the Kia Rio to "cheer" in a series of lights, sound effects and music tracks that were custom built into the car. The experience was further heightened by animations that occurred simultaneously on two 80" monitors.
Posted December 6, 2012

I love when my client's campaigns match my branding. Thank you Lowe Roche. I just spent 20 minutes on this site. It's a super fun time-waster and I don't really have a lot of time to waste. Really, I don't.
Endless Celebration is the latest from Toronto-based Lowe Roche for o.b.®., and the follow up to their award-winning "A Personal Apology" from last year.
EndlessCelebration.com contains 50 different clips, most of them interactive, celebrating the return of o.b.® Ultra absorbency tampons. The content is best described as "digital bubble wrap" – and there is a bubble wrap vid.
Posted December 5, 2012
For those of you who don't know, I'm Toronto-based and love this city. And I had no idea that we were getting a speed train from the downtown core to Pearson International Airport. This is amazing news, especially if you've ever been stuck on the Gardiner Expressway wondering if you going to miss your flight.
I digress. Toronto-based Guru Studio have created this stylish and informative spot, called "Travel Happy", via Tyler Brûlé's Winkreative to promote this new service, loving called the UP - short for Union Pearson Express.
Posted December 3, 2012


I'd like you to meet a mysterious Los Angeles ad agency called Arcana Academy. They've been around for a year and have been creating some great work for Sealy – yep, mattresses (really).
Mattress commercials aren't typically known in ad land for being creative hotbeds, but Arcana has changed all that with their cheeky television campaigns for mattress giant Sealy, Inc. Their playful TV spots to remind viewers that mattresses are made for more than just sleeping. The tagline: "It's better on springs. Whatever you do in bed, Sealy supports it."
Their work has been so good, and sales increased so much, that Sealy was recently purchased by its biggest compeditor, Tempur-Pedic.