Archive February, 2013
Posted February 28, 2013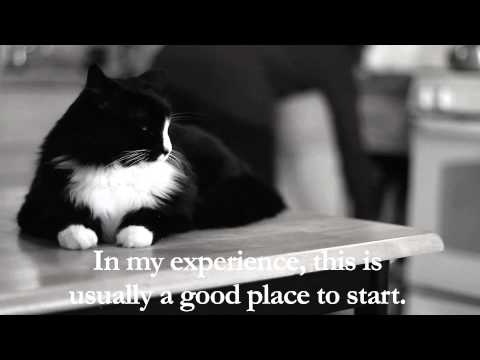 Smart. Friskies has commissioned my favourite brooding feline philosopher to promote their product and put an end to cat food boredom in a series of four films. The first one, above, broke today.
If you are not familiar with Henri Le Chat Noir, where have you been? Another Henri film is below.
Oh, and don't worry Maru, you are still my favourite box jumper.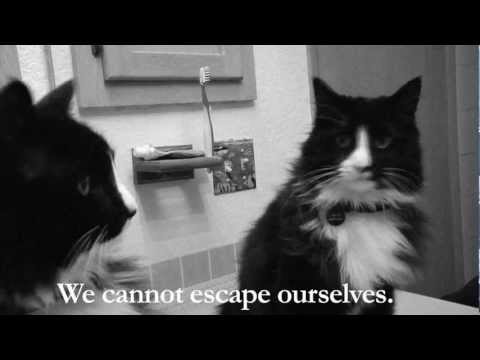 Posted February 27, 2013
For those of you who love beer, you probably knew this already.
Toronto-based creative shop Open has launched their first campaign for Bier Markt, Toronto's premier European-inspired bier and food experience, with the tagline Bier is Beautiful.
Posted February 26, 2013
I've started counting down days until March 31st and the season three premiere of HBO's Game of Thrones. They should have made an advent calendar.
To promote the anticipated season, HBO cleverly cast the shadow of a dragon over the pages of yesterday's New York Times. Not as good as an advent calendar, but it's pretty darn good (wink).
Posted February 26, 2013
David Bowie's new album is out on March 11th, and man, he's still got it. To give you a taste, here's a video for  The Stars (are out tonight) that pairs him with Tilda Swinton. It's many levels of awesomeness. Directed by Floria Sigismondi.
Posted February 25, 2013

Have you been following 72andSunny's awesome Unicorn Apocalypse campaign for Samsung? The seven-spot campaign culminated last night, during the Oscars, with the final spot featuring no other than Tim Burton as himself.
The campaign is directed by Michael Downing of Epoch Films (he's repped by Partners Film in Canada) and the campaign was edited by Paul Martinez, Will Hasell and Greg Scruton at Arcade Edit.
View all the spots on Samsung's YouTube Channel.
Full credits.
Posted February 20, 2013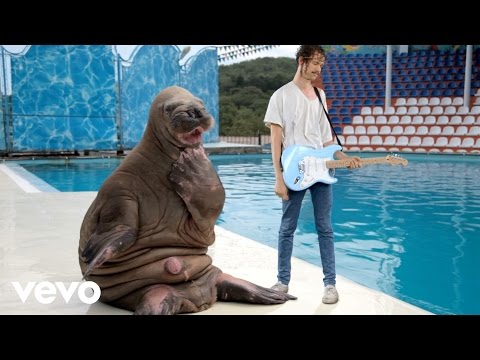 Stock video sucks, doesn't it? Until now.
Director Keith Schofield makes stock footage bearable (sort of) in his latest music vid for Darwin Deez, "You Can't Be My Girl". Scooped from Adverblog.
For a great use of stock images, you should check out the spot Cisma directed for Getty Images, "From Love to Bingo in 873 Images".
Posted February 19, 2013
First it was H&M and now it's Jaguar – I'm not alone in my love for Lana Del Rey (despite her trout pout).
Here's some branded content for Jaguar – Lana Del Rey's Burning Desire, featuring the all-new Jaguar F-Type. Hot.
Scooped from Creativity.
Posted February 19, 2013

The compelling new campaign for the BC Children's Hospital Foundation, via and DARE Vancouver and OPC FamilyStyle director Miles Jay, is all about space – or lack of it.
The BC Children's Hospital does not have enough space to perform the level of care required on an ongoing basis. To illustrate the issue, the DARE campaign uses optical illusions to visually bring the space shortage to life for potential donors.
Posted February 19, 2013
The next installation of Packaged Goods is on tomorrow night at TIFF's Bell Lightbox. This showcase, curated by Rae Ann Fera and presented in partnership with Stash Media, explores some of the most evocative, entertaining and enlightening animated ads, music videos and short films. Psyop's Gerald Ding, one of their creative directors, will be in attendance and will participate in an onstage discussion after the screening.
The still above is from Toronto-based Crush's Emily's Story, which will be screened.  The full line-up is here. You should go.
Posted February 14, 2013

Is that some love in your pocket?
Happy Valentine's Day. My favourite way to celebrate this Hallmark Holiday is with a little Psyop. I never tire of this spot (that's why I've posted it annually for the past four or five years). Enjoy this with all its bloody goodness.
keep looking »