My Valentine – Inside Scoop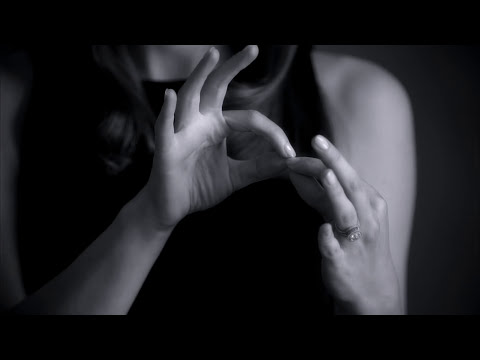 Imagine being called to work on a production, being told to come for a meeting and told nothing else. Then image that you show up at the meeting to discover you are in Sir Paul McCartney's Los Angeles home, that he's there shooting with Natalie Portman and that you've already been hired to edit the production.
That's exactly what happened to Arcade Edit's Paul Martinez.
Have you seen the trio of beautiful videos that Paul McCartney directed for his song My Valentine? They feature Natalie Portman and Johnny Depp each translating the lyrics of the song into sign language – each giving distinctly different performances, making the videos compelling viewing. All three were edited by Paul Martinez.
The videos were based on a idea by Stella McCartney and premiered last week at an exclusive screening event at the Stella McCartney store in Los Angeles. Arcade Edit's Paul Martinez and Arcade Edit Executive producer and Managing Director Damian Stevens attended the event.
Paul Martinez had a wonderful experience working on this project. Here's a Q&A with him on the production:
Q: Paul McCartney – you can't get much more iconic than that. Please tell me about how this job came to you and what your initial reaction was when you heard about it.
Paul Martinez: I received a call from Susan Preissler, of independent Media, on a Friday night to meet a long-time colleague of mine, director of photography Wally Pfister, at a house in Los Angeles on a Saturday morning. That was all the information I was given. On Saturday morning, when I arrived at the house and walked through the gate, I realized that I was at Paul McCartney's house and Wally was there shooting a video of Natalie Portman and that Sir Paul McCartney was directing. Paul walked up to me and said, "so you are our editor?" And I said, "sure". Wally had given me a glowing recommendation.
Q: It's a moving song and videos reflect that. Please comment on the creative.
Paul Martinez: Paul wanted it to be very simple and mentioned the photography of Irving Penn as an inspiration to Wally. He had always wanted to just do one take with Natalie straight through and then one take straight through with Johnny – which I thought could be a really cool and simple way to go. We also talked about getting more coverage, just in case we wanted to create more of an edit or as Sir Paul would put it, "The come together version". On the final come together version, I wanted to use a very slow pace with cross dissolves that harkens back to something of an earlier era . With Johnny, I wanted to use more of the rack focus moments and keep his cuts with more of an edge. The contrast between the two of them is really visually stunning. Not to mention you could not have two better performances. I have not used a dissolve in a music video or commercial in years, but I thought that it would fit the beauty of the film.
Paul also wanted it to kind of evolve as we shot, but we continually talked about different angles that could work, keeping in mind that a simple one take pull out could be the best. I edited two different versions, one with Natalie alone and another with Johnny solo, which helped me when I combined the two to create a bit of a love story.
Q: How was working with Paul McCartney different from working with other clients?
Paul Martinez:  I am lucky enough to have cut many music videos over the years with director Diane Martel, who really helped me hone my craft, so it was a fun prospect to work on such a creative venture Sir Paul McCartney and Wally Pfister.
Paul really believes in surrounding himself with people that he trusts and letting them do their thing. He is also very involved with the musical aspect of the video and decided to record Johnny playing guitar and then mix it into the final video track, which makes it authentic. And of course he has final cut, which is always a plus. While on set we would go through the playback and Sir Paul would give me really great notes on his favorite moments, all of which made it into the final version.
Q: You saw it premiere on Friday night – how was that experience? What was the crowds response. Can you please also tell me a bit about where it was shown? I know it was at Stella's Boutique, but what was the occasion?
Paul Martinez: The crowd really enjoyed the video and the concept of the video was Stella's, so it was nice to thank her for that. Of course it was a star studded event but Sir Paul is always the biggest star at any event.
Credits:
My Valentine – Featuring Natalie Portman and Johnny Depp
www.paulmccartney.com
Directed by Paul McCartney
Featuring: Natalie Portman and Johnny Depp
Cinematographer: Wally Pfister
Editor: Paul Martinez
Produced by: Susanne Preissler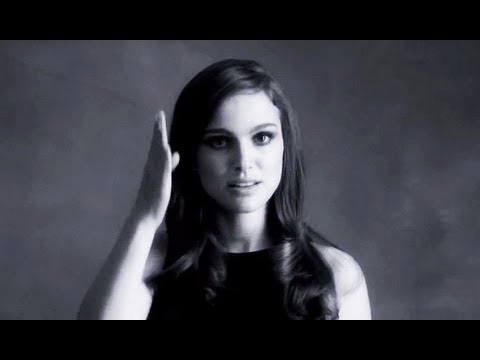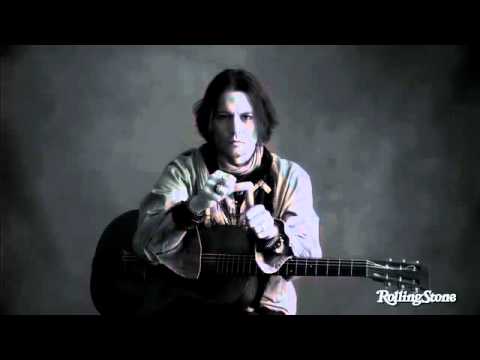 Comments