Friday, April 15, 2016
Take five minutes out of your Friday to watch Roadliners, a film about inspiration and craft, and the uncelebrated typographers of the road. For the film, Glasgow and London based based O Street, who describes itself as a design and direction company, partnered with filmmakers Pretend Lovers, to document a day in the life of Glasgow roadliner Thomas 'Tam' Lilley.
Thomas 'Tam' Lilley has been painting letters on Scotland's roads for 18 years. The film showcases the fascinating process behind painting letters on Scotland's roads – grids are marked out in chalk and hot thermoplastic mixed with glass beads is poured into a square mould, then dragged across the ground by hand to create each letter. Letters are effectively drawn freehand, meaning no two are the same, though they all look roughly similar.
O Street took the "road font" a little bit further by digitizing the street letters and using it for its company's branding. Letters on business cards and stationery were printed using thermographic printing, creating a textured, dappled effect much like the lettering on roads. (The effect was created using lighter ink colours, which are usually best avoided in thermographic printing as there is less ink for powder to stick to, meaning letters appear slightly patchy).
Scooped from Creative Review.
Wednesday, April 13, 2016
Toronto-based creative company The Garden is pleased to announce that Omar Morson has joined the team as Design Director.
With over 16 years in the industry, and having worked at some of the top design firms and creative agencies in the country, Morson brings a strong, diverse and awarded design pedigree to The Garden. His design work has guided many notable brands, including Mini, Budweiser, Holt Renfrew, The Rotman School of Business, LCBO and Sick Kids.
Morson arrives at The Garden from Zulu Alpha Kilo where he served as Design Director. Prior to that he was Senior Designer at Anomaly and Design Director at Oxygen Design Agency.
Tuesday, April 12, 2016

The Growth Continues at Rain43
Jane Murray, Duncan Porter, and Dave Stubbs Join the Team
Toronto-based advertising agency Rain43 has hired three new Vice President, Executive Creative Directors —Jane Murray, Duncan Porter, and Dave Stubbs. Pictured left to right: Dave Stubbs, Jane Murray, Duncan Porter.
The three join Rain43 following twelve months of record expansion for the Corktown-based shop, including expanding its client roster significantly. The ECD's were selected with assistance from cofounder and current Chief Creative Officer John Farquhar, following his decision to move on from Rain43 this coming fall.
Murray, Porter, and Stubbs round out 18 months of impressive staffing additions to the agency. Laura Davis-Saville, VP, Strategy, assumed the strategic reigns in January 2015, quickly building a fully integrated strategy department. Shawna Dressler, Director of HR and Operations, and Emanuel Toste, Director of Digital Strategy and Production then joined in July 2015. Kate Spencer, Director of Production, Maria Baggetta, Studio Manager, and Alexis Saffran, Senior Account Director joined this year – just a few in nearly a dozen new hires.
Thursday, April 7, 2016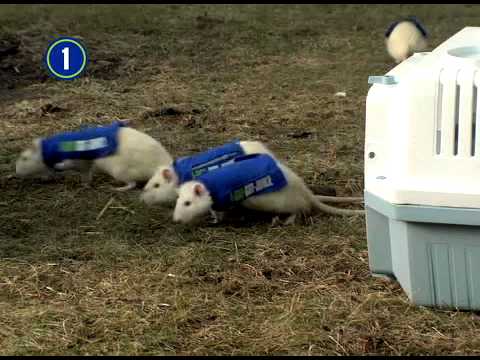 This week glossy turned 10. It's amazing that I've been able to do what I love doing for 10 years. I am truly grateful, blessed and I'm looking forward to 10 more years – unless I win a lottery or fulfill my life-long dream of becoming a trophy wife.
Today I'd like to throwback to 2006, when glossy was born and when I handled PR for the award-winning Canadian production company, Reginald Pike. I was on staff there, and at their sister company Untitled Films, before I launched glossy. Regional Pike director Brain Lee Hughes directed this spot in April of 2006 for 1-800-Got-Junk out of Rethink. You have to love a spot that ends with the tagline, "call us or we'll send you rats."
Tuesday, March 29, 2016


Toronto-based creative agency Blackjet has added something new, interesting and never tried before to its employee benefits package in order to better attract the best talent in today's competitive marketplace – free pot.
Marijuana, cannabis, weed, ganja, hemp, dope, green, grass Mary Jane, call it what you will, millennials want it and Blackjet's got it for free. The agency operates in a creative industry, after all. Knowing that laws are changing in the United States, and that Prime Minister Justin Trudeau is pushing to change the laws here in Canada, Blackjet figured it would get ahead of the curve with its new, revolutionary benefits package. As soon as it's not a criminal offence in Ontario, the agency will start dispensing cannabis right next to its beer fridge. Blackout says it just gives you a different creative perspective. The agency will also be installing a new snacks dispenser.
Blackjet's employee benefits package also includes a number of other competitive incentives, including: a casual work atmosphere and dress code, pet-friendly office, summer Friday half days, summer extra-day long weekends, free coffee, free beer a ping pong table, office music sharing, a social space and common area, wall mounted iPads,and amazing office events and excursions (ski/snowboard day, axe throwing, curling, guac-off / chili competitions, Oscar & sports pools).
Thursday, March 24, 2016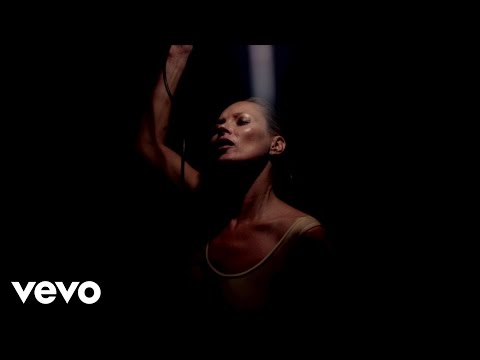 Kate the Great is featured in this mesmerizing new music video for Massive Attack. The video for track Ritual Spirit, from Massive Attack's EP of the same name, features the fashion icon simply dancing with a lightbulb in the dark. The result is a beautiful piece of film.
It's directed by Medium/Robert Del Naja and edited by Antony Tombling Jnr for Fantom Films.
Monday, March 21, 2016
I see Windsor Salt has re-designed their look (again). But why, why, why, can't they just bring back the original design? PLEASE. It was by far the best.
The amazing original design:

Friday, March 18, 2016

I LOVE this new Apple ad. Not only because I love Cookie Monster, and Jim Croce's "Time in a Bottle," but because I do use the timer on my iPhone when I make gingersnap cookies. Yum, cookies.
But Cookie Monster should have asked Siri, "what's 0 divided by 0?" Maybe that's in the extended cut. Go ahead, ask her.
Wednesday, March 16, 2016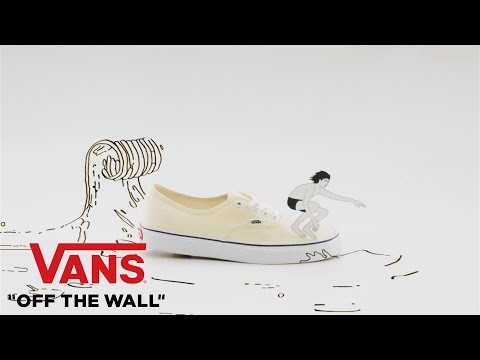 The iconic Vans shoe is 50, and to celebrate they created this great film showcasing the brand's history.
Monday, March 14, 2016
Harlequin has kicked off its "Romance When You Need It" campaign which features a new online video that will serve as a rallying cry for romance readers everywhere.
The video shows a group of office workers, being swept away by different romantic archetypes – from a fireman to a dashing billionaire playboy – living out their literary fantasies whenever they can find a quick moment. The campaign is created by BBDO Toronto and the video is directed by Ben/Dave of Partners Film, Toronto.
The video is live on a campaign specific splash page: RomanceWhenYouNeedIt.com, which also offers descriptions of Harlequin's library of titles and a link to 17 free Harlequin Romances, downloadable in PDF or EPub formats. There is also a print and social media campaign that leverages the different romantic Harlequin archetypes to meet the needs of its readers.
Read more and see the print campaign.
« go back
—
keep looking »