Thursday, April 30, 2015

Meet Toronto's newest shop – Camp Jefferson.
The international communication network Vision7 announces the launch of its newest agency Camp Jefferson. The new full-service creative agency is purpose-built for today's evolving and demanding communication environment.
The name is a reference to the shop's Jefferson Ave. offices in Toronto's Liberty Village.
"The launch of Camp Jefferson is very exciting. Our mandate with clients has evolved and our growth over the recent months has resulted in the addition of new staff and capabilities. The marketing community will get its first tour of Camp Jefferson when they see the work that hits the market this Spring and Summer," says Peter Bolt, SVP, Managing Partner of the new agency.
Camp Jefferson builds upon the staff and clients of DARE Toronto, including Coca-Cola, NHL, Great West Life Co., KAO Brands, Penguin Books, and Side Launch Brewery. The addition of Koodo Mobile will fill out the starting roster for the new agency.
Wednesday, April 29, 2015
Alabama Shakes' sophomore album, Sound & Color, debuts at No. 1 on The Billboard 200, selling 96,000 units in its first week of release in the U.S. It is also No. 1 in Canada and in the Top 10 in the U.K., Australia, Switzerland and Netherlands.
The official video for the album's title track premiered today on VEVO and it's directed by James Frost of Los Angles-based production company Honey Badger, whose other music video credits include Radiohead's "House of Cards," Coldplay's "Yellow," and OK Go's "This Too Shall Pass."
The video for "Sound & Color" is based on a concept by Alabama Shakes' Brittany Howard and tells the story of an Astronaut who was sent to explore deep space for new signs of life. His ship malfunctions and he wakes up 500 years off course, with no ability to communicate back home. The video is an observation of his emotions as he accepts his destiny.
Monday, April 27, 2015

Cat, I'm a kitty cat. And I dance dance dance and I dance dance dance.
I dare you to watch this and not have that song stuck in your head for the rest of he day. Don't worry, it's not a bad thing.
In this spot for Volkswagen Marketing Leasing, Berlin-based creative shop Mangan has taken the social phenomenon of the internet cat video and recreated it – but switched up cats with people dressed as cats. To keep the homemade or YouTube look of the genre intact, they shot all the people-cats on an iPhone 6. It turns out staying true the viral cat video look is easier than it sounds.
Director Curtis Wehrfritz, and production company Tony Petersen Film, Berlin, shot the spot over 3 days at 3 different locations. Of course the end cat and car shots were not captured on an iPhone – post production is by NHB Studios and the animation was Done by Fido, Sweden.
Thursday, April 23, 2015

Here's one from the "why did't I think of this?" files. Artists Chris McMahon and Thyrza Segal have been giving thrift store paintings a new life by adding monsters to them.
Using acrylics or oil paints that match the original artwork, they add new characters to the art with some entertaining results – like monster photobombing, or I guess artbombing.
See more images. Scooped from awesomy.com.
Monday, April 20, 2015
The Toronto Silent Film Festival has once again turned to Instagram to promote its 2015 Festival. This is the third year using the social platform as an awareness tool for the festival. And in keeping with its innovative approach, TSFF has created a way in which people can experience all the films being shown at this year'​s festival in a truly personal way – allowing the user to create their own film.
Utilizing the 15 second video feature on Instagram, Toronto creative agency Red Lion created a "choose your own adventure" on the festival's instagram account. Using only scenes from the films being featured in the festival, each scene ends with a choice for the user. Based on the hashtag they choose, the platform loads the corresponding scene, each scene has two possible choices.
Wednesday, April 15, 2015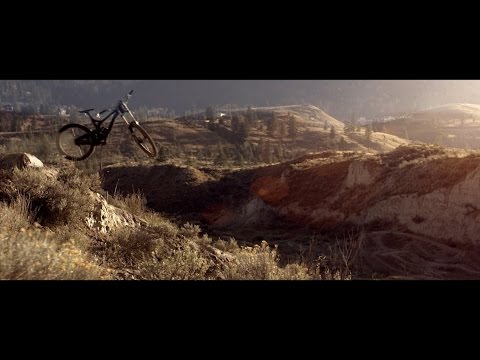 Here's a visually stunning spot for Cycling Canada created by Innocean Worldwide Canada, Toronto-based Alter Ego, and director Mark Zibert.
The 60-second spot features a variety of bicycles speeding this way and that in a number of different environments, some alone and some in large packs, some travelling extremely fast. There's one catch. None of them have riders. The goal is to inspire Canadians to get active, and the spot serves up a succinct rallying cry to potential riders: "Hop On."
Read more about the project here.

Tuesday, April 14, 2015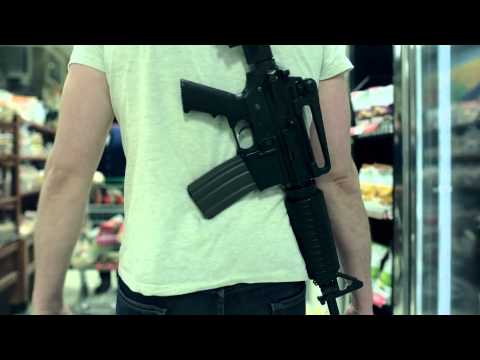 Here's more great work from Grey Toronto for Moms Demand Action for Gun Sense in America.
"Not Allowed" builds off a print and radio campaign from late last year and continues to pressure Kroger, the nation's largest supermarket chain, stop allowing the open carry of guns in its stores.
The launch comes as Moms Demand Action today applauds Safeway & Albertsons, the country's second largest grocery store chain, for responding to Moms' calls and clarifying their company-wide policy prohibiting firearms in their stores. Following their merger in January, Safeway and Albertsons now operate more than 2,000 grocery stores in 34 states and the District of Columbia.
The spot is directed by Tamir Moscovici of Spy Films and edited by Paul Proulx at Rooster Post.

Full credits.
Tuesday, April 14, 2015

Yay! Nike has tapped director Matthew Frost (LOVE HIM) for this hilarious, and incredibly relatable, spot for Nike.
"Inner Voices" was created by W+K Portland and it's part of an effort called #betterforit to inspire women to be active, take on new challenges and conquer personal goals. This is the first in a series of films the brand will be launching in the campaign.
Scooped from Shoot.
Monday, April 13, 2015

Bi-costal music and sound design shop Squeak E Clean is pleased to announce that Rob Barbato has joined its Los Angeles office as Associate Creative Director.
Rob Barbato is a talented and awarded composer, producer and musician. He has toured and recorded as a side man of the critically acclaimed singer-songwriter Cass McCombs, as well as being a member of the seminal UK post-punk band The Fall. Barbato has produced records for artist such as Bleached, Kevin Morby and La Sera and he's composed music for Nickelodeons Sanjay and Craig and IFC's Maron.
Prior to joining Squeak E Clean, Barbato was an in-house composer at Black Iris Music where he arranged "Beautiful Dreamer" for Canon's "Inspired" spot (below), via Grey New York, which garnered an Emmy and Silver Lion. Barbato​'s commercial portfolio also includes original compositions for Target, Nike, Toyota, and Google.

View Squeak E Clean's reel. Read more.
Monday, April 13, 2015

Doing the dished never looked so good.
W+K London has created this visually beautiful spot starring dirty dishes. It's directed by Megaforce, of Riff Raff Films, and The Mill did the visual effects. But I really do wish that Finish would have posted it to YouTube in HD. What a shame.
More info on Adweek.
« go back
—
keep looking »