Wednesday, April 27, 2016
After Tuesday's US primary & caucus vote, many people may now be looking for a way out come November.
With a huge delegate lead in the race for the Republican presidential nomination, the increasing possibility of a Trump presidency has many people concerned and even thinking of packing-up and leaving the country for Canada. To make the prospect as painless as possible for people eager to avoid a potential Trump presidency, a new escape clause has been created: The Trump Clause.
The Trump Clause is a series of free, safeguard legal clauses that people can use in their personal, professional and business affairs to protect themselves in the event Trump wins the White House.
The Trump Clause is made up of 10 different clauses, each created and chosen based on data analytics of the most popular and relevant conversations currently being discussed in social media.
There's a clause for people who are taking a new job in the U.S. and want their expenses covered both ways if they quit. There's another for people who are buying a new house in the U.S. and want the seller to pay them back half the forthcoming depreciation amount. There's even one to get you out of a long-distance relationship with someone living in the U.S.
Visit trumpclause.com and follow them on Twitter @TrumpClause

Read more.
Wednesday, April 27, 2016

Life's a little more fun when you don't know what's around the corner. Niagara Fallsview Casino Resort delivers excitement you can bet on with their latest TV campaign.
The latest chapter in Fallsivew's ongoing story builds on the same level of fun and humour that consumers have come to know and love. The campaign includes four 30-second TV spots that illustrate the characteristic entertainment of Fallsview. The campaign is created by Toronto-based agency Blammo and directed by Adam & Dave of Holiday Films.
In grand cinematic fashion, the first on-air piece entitled "Goodbye" features a rain-soaked romantic hero calling up to a woman's apartment in a Romeo and Juliet fashion. He couldn't leave without saying goodbye. As she comes to the window, expecting him to bid her farewell, the unexpected happens – viewers are surprised to discover he is there to say goodbye to her brother, with whom he had an awesome time at Fallsview. Stay tuned for three more ads from Fallsview that depict life's little surprises, which are to be released throughout the year.
View Fallsview Casino Resort's  New "Goodbye" TV Spot
"Our TV campaign is the next instalment of the longstanding signature Fallsview humour that has successfully appealed to our loyal customers for over a decade", says Greg Medulun, Director of Communications. 'We often hear about how much our patrons look forward to being surprised with new innovative creative each year."
Tuesday, April 26, 2016
Knorr says that flavour is the secret to love. Seems like a good theory, seeing as good food can be the way to winning anyone's heart.
The brand, via MullenLowe, cleverly hired "First Kiss" director Tatia Pilieva to create this ad. Like "First Kiss," it's fun and awkward to watch. Cool fact – one of the couples in the spot actually became a real couple. They are not saying which one, my money is on the Mia (the blonde) and ginger beard guy – or maybe it's the finger sucker couple, Antonio & Irma. Anyway, the brand says they are considering a follow-up campaign with the matched couple. Scooped from Campaign mag where there's more info.
There's also a behind the scenes (below), if you are a sucker for love & want more.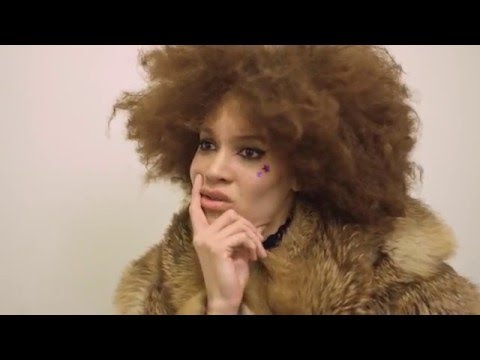 Monday, April 25, 2016
The Toronto Silent Film Festival has once again turned to Instagram to promote its 2016 Festival by creating the social platform's first ever Escape Room. In keeping with it's innovative approach, this is the fourth year the TSFF has used Instagram as an awareness tool for the festival.
This year the festival focused on films that were previously thought to have been destroyed or lost. Lost silent films are unique in that other than the films themselves, there are very few records or little visual information that exists about them. It's like they never existed or have been trapped in some forgotten space. That's what led to the insight behind the idea for an Instagram Escape Room.
The escape room is a fully interactive experience where users have to solve clues, find hidden film reels, and unscramble the secret code in order to escape. The entire experience uses a panoramic photo filled with hidden clues and movie props. When the user clicks on any frame, it turns into a POV video where they see themselves searching that area of the room. Each reel contains one letter. Those letters can be combined to create a secret code. There's only one code that opens the door, so you need to find all seven letters to escape.
Red Lion Canada is the creative agency behind the campaign.
Read more and see the past campaigns.
Friday, April 15, 2016
Take five minutes out of your Friday to watch Roadliners, a film about inspiration and craft, and the uncelebrated typographers of the road. For the film, Glasgow and London based based O Street, who describes itself as a design and direction company, partnered with filmmakers Pretend Lovers, to document a day in the life of Glasgow roadliner Thomas 'Tam' Lilley.
Thomas 'Tam' Lilley has been painting letters on Scotland's roads for 18 years. The film showcases the fascinating process behind painting letters on Scotland's roads – grids are marked out in chalk and hot thermoplastic mixed with glass beads is poured into a square mould, then dragged across the ground by hand to create each letter. Letters are effectively drawn freehand, meaning no two are the same, though they all look roughly similar.
O Street took the "road font" a little bit further by digitizing the street letters and using it for its company's branding. Letters on business cards and stationery were printed using thermographic printing, creating a textured, dappled effect much like the lettering on roads. (The effect was created using lighter ink colours, which are usually best avoided in thermographic printing as there is less ink for powder to stick to, meaning letters appear slightly patchy).
Scooped from Creative Review.
Wednesday, April 13, 2016
Toronto-based creative company The Garden is pleased to announce that Omar Morson has joined the team as Design Director.
With over 16 years in the industry, and having worked at some of the top design firms and creative agencies in the country, Morson brings a strong, diverse and awarded design pedigree to The Garden. His design work has guided many notable brands, including Mini, Budweiser, Holt Renfrew, The Rotman School of Business, LCBO and Sick Kids.
Morson arrives at The Garden from Zulu Alpha Kilo where he served as Design Director. Prior to that he was Senior Designer at Anomaly and Design Director at Oxygen Design Agency.
Tuesday, April 12, 2016

The Growth Continues at Rain43
Jane Murray, Duncan Porter, and Dave Stubbs Join the Team
Toronto-based advertising agency Rain43 has hired three new Vice President, Executive Creative Directors —Jane Murray, Duncan Porter, and Dave Stubbs. Pictured left to right: Dave Stubbs, Jane Murray, Duncan Porter.
The three join Rain43 following twelve months of record expansion for the Corktown-based shop, including expanding its client roster significantly. The ECD's were selected with assistance from cofounder and current Chief Creative Officer John Farquhar, following his decision to move on from Rain43 this coming fall.
Murray, Porter, and Stubbs round out 18 months of impressive staffing additions to the agency. Laura Davis-Saville, VP, Strategy, assumed the strategic reigns in January 2015, quickly building a fully integrated strategy department. Shawna Dressler, Director of HR and Operations, and Emanuel Toste, Director of Digital Strategy and Production then joined in July 2015. Kate Spencer, Director of Production, Maria Baggetta, Studio Manager, and Alexis Saffran, Senior Account Director joined this year – just a few in nearly a dozen new hires.
Thursday, April 7, 2016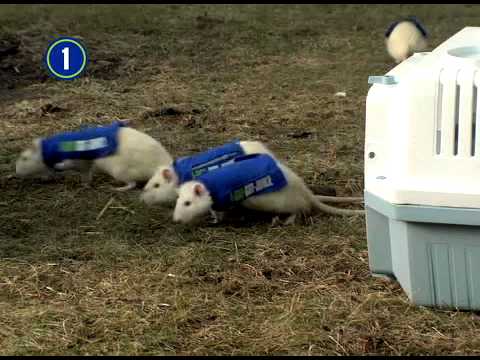 This week glossy turned 10. It's amazing that I've been able to do what I love doing for 10 years. I am truly grateful, blessed and I'm looking forward to 10 more years – unless I win a lottery or fulfill my life-long dream of becoming a trophy wife.
Today I'd like to throwback to 2006, when glossy was born and when I handled PR for the award-winning Canadian production company, Reginald Pike. I was on staff there, and at their sister company Untitled Films, before I launched glossy. Regional Pike director Brain Lee Hughes directed this spot in April of 2006 for 1-800-Got-Junk out of Rethink. You have to love a spot that ends with the tagline, "call us or we'll send you rats."
Tuesday, March 29, 2016


Toronto-based creative agency Blackjet has added something new, interesting and never tried before to its employee benefits package in order to better attract the best talent in today's competitive marketplace – free pot.
Marijuana, cannabis, weed, ganja, hemp, dope, green, grass Mary Jane, call it what you will, millennials want it and Blackjet's got it for free. The agency operates in a creative industry, after all. Knowing that laws are changing in the United States, and that Prime Minister Justin Trudeau is pushing to change the laws here in Canada, Blackjet figured it would get ahead of the curve with its new, revolutionary benefits package. As soon as it's not a criminal offence in Ontario, the agency will start dispensing cannabis right next to its beer fridge. Blackout says it just gives you a different creative perspective. The agency will also be installing a new snacks dispenser.
Blackjet's employee benefits package also includes a number of other competitive incentives, including: a casual work atmosphere and dress code, pet-friendly office, summer Friday half days, summer extra-day long weekends, free coffee, free beer a ping pong table, office music sharing, a social space and common area, wall mounted iPads,and amazing office events and excursions (ski/snowboard day, axe throwing, curling, guac-off / chili competitions, Oscar & sports pools).
Thursday, March 24, 2016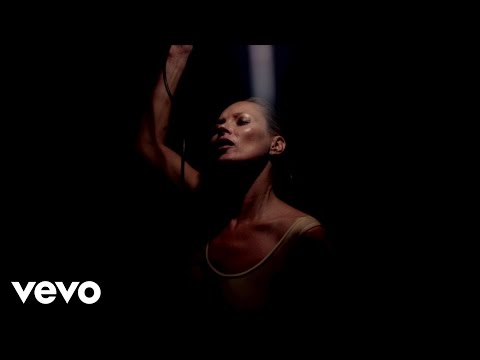 Kate the Great is featured in this mesmerizing new music video for Massive Attack. The video for track Ritual Spirit, from Massive Attack's EP of the same name, features the fashion icon simply dancing with a lightbulb in the dark. The result is a beautiful piece of film.
It's directed by Medium/Robert Del Naja and edited by Antony Tombling Jnr for Fantom Films.
« go back
—
keep looking »