Tuesday, October 14, 2014
Spotify has released it's first ever US ad campaign with a trio of spots that set memories to music.
The campaign was created via a partnership between Ogilvy & Mather NY and David. The spots are directed by Caviar's Jeremy Konner and edited by Will Hasell and Geoff Hounsell at Arcade Edit.
The "I"m a Drifter Again" spot is posted above. Below is the "Don't Go Chasing Girls" spot. See the "Toilet Paper Committee" spot here and read more about the campaign on Adweek.
Wednesday, October 8, 2014
The Transcend3 team is pleased to announce the addition of Lisa McCoy as co-creative director. The Toronto-based communications agency is excited to benefit from the breadth of knowledge about the English Canadian market she brings. McCoy has already put her talents on display in helping develop the agency's new campaign for Lycée Français de Toronto, a school based in France that's found a home in Toronto. With McCoy on board, the agency's unique bilingual and tri-cultural background in one senior creative team — boasting a deep and ongoing knowledge of English Canada, Quebec and France — has been strengthened even more.
A picture of McCoy is above along with an image from some of Transcend3′s new work for Lycée Français de Toronto.
Read more and see more of the work.
Wednesday, October 8, 2014
We are a week into Breast Cancer Awareness Month and I wanted to share with you Rethink Breast Cancer's "Boob-Tube."
Hosted on rethinkbreastcancer.com and YouTube, the new video series focuses on inspirational and informative content for young women concerned about and affected by breast cancer.
Currently, the digital channel has 5 new LiveLaughLearn videos featuring young women who have gone through breast cancer sharing personal and helpful tips for navigating a woman's journey through the disease. Sylvia Soo's video is posted above, which also promotes the new Cancer Fabulous Diaries zine. All the films are directed by Jessica Edwards of Clark Stanley.
Monday, October 6, 2014
Stink's Jones+Tino directed the latest spot for Leica, celebrating a 100 years of the iconic camera. The film shows more than 35 famous photographs that form the history of photography and how Leica helped shape it. Agency is F/Nazca Saatchi & Saatchi, São Paulo.
Thursday, October 2, 2014
I love a visually-driven spot that's set to a great soundtrack (that's a Delphonics cover by Mischa 'Book' Chillak featuring Esthero). I also love Toronto and happy to see it showcased in all its glory.
To celebrate the 2015 Pan Am Games in Toronto, Ontario Tourism has launched this epic spot, "Invade". It's created by FCB Toronto, directed by Untitled Films' Phil Brown, edited by Marc Langley at Rooster Post, and features music and sound design by Grayson Matthews.
Wednesday, October 1, 2014
Los Angeles-based production company Community Films is pleased to welcome Director Emil Möller to their roster for US representation.
As a director, Möller brings together intimate moments and uses stunning imagery to bring them to life, applying a cinematic scope to special stories steeped in beauty and full of emotion. His current commercial film portfolio includes engaging projects for TOMS, Volvo, Etsy, Ladbrokes, Levis, Sony and Pepsi (below).
Monday, September 29, 2014
Here's another great film from director Matthew Frost – this time for Vs. mag and starring Kirsten Dunst.
You may remember Frost's "Fashion Film" (below) – also amazing. See more of his goodies on his Vimeo Channel.

Friday, September 26, 2014
This year marks the 30th birthday of Toys"R"Us Canada. As the company matures into adulthood, what better time for the brand to pledge a promise to its supporters to remain forever young.
Toronto-based creative agency Open created a film dedicated to the young at heart, be they young, old, or somewhere in between. The message is a playful reminder to never grow up and a shout-out to those who stay playful by doing the things they love. A corresponding Facebook app, called "Never Grow Up", was created to allow users to take the Toys "R" Us oath online. After submitting their own oaths of what they will always do to stay young, a map then shows their location, along with others, to create a cross Canada portrait of the young at heart.
Wednesday, September 24, 2014
What a fun, beautiful and playful video for "Knock Knock" by Brunettes Shoot Blondes, an indie/electro/pop band from the Ukraine. Jaja.
Tuesday, September 23, 2014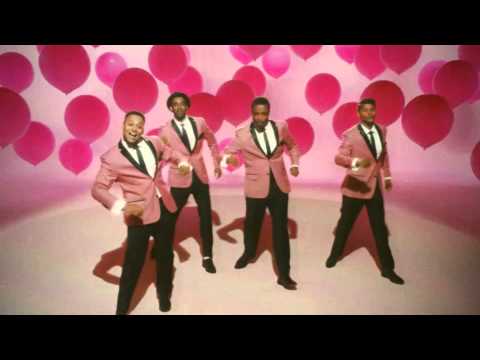 I like boobs and playful copywriting (who doesn't?). Celebrate your breasts with this musical reminder to get them checked.
The singingmammogram.org plays off the idea of sending a singing telegram and features a video and song with lyrics that deliver an important preventive health message – reminding you to get a mammogram – in a fun, clever and encouraging way.
The campaign was created by Deutsch LA for Susan G. Komen Los Angeles, and is directed by Moxie Pictures' Rick LeMoine, edited by Christjan Jordan, Arcade Edit, and features music by Human.
Full press release and credits.
« go back
—
keep looking »