Friday, March 6, 2015
This is mesmerizing. Created by Stanford design instructor John Edmark, these 3-D printed sculptures, called blooms, are designed to animate when spun under a strobe light. Learn more here.
Happy Friday & enjoy.
Thursday, March 5, 2015
Netherlands-based animation, illustration and design studio Job, Joris & Marieke created a 100-frame short loop animation and then created a 3D printed installation out of it, frame by frame.
The whole animation is made in CGI, and they used a 3D printer to print each frame. The result a string of characters in different poses, which explains the principles of animation beautifully, without a single bit actually moving.
The installation was created for MOVE ON…! in Kunsthal KAdE, where it can be seen until May 10th.
Wednesday, March 4, 2015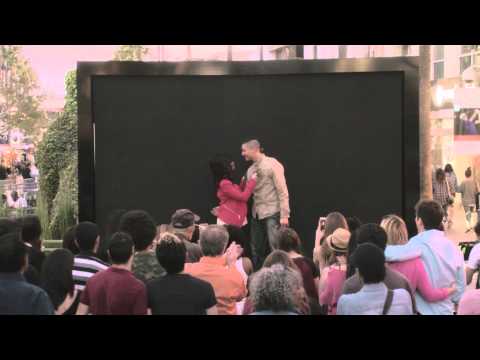 Here's a stunt that was shot on Valentine's Day in Santa Monica. It's part of the "Love Has No Labels" campaign for Ad Council and it hopes to shake people up and help them realize that everyone holds biases, even if they aren't aware of them.
It was created by R/GA, and directed by Danielle Leviitt of Persuade Content.
The year-long campaign, which extends online with stories and a quiz about bias, is designed to make people aware of their implicit biases—how we make snap judgments about others without even realizing it.
Tuesday, March 3, 2015

Here's the first ad that I've ever seen that gets better after it ends.
The Martin Agency has created a series of 5 second spots (sort of) for Geico around the clever premise that "You can't skip this GEICO ad, because it's already over."
Scooped from Adweek where you can see more.
Monday, March 2, 2015

New York-based editorial shop BlueRock is pleased to announce that Ben Keller has been promoted to editor.
Keller is a multifaceted editor who draws viewers in through his adept use of intimate visuals and unexpected pacing. He boasts a wide-ranging skill set developed while working at BlueRock as an assistant editor, honing his talents under many of their talented editors. Over the last few years he mentored under Olivier Wicki, drawing from Wicki's artistic sensibilities and translating them into his own style. Keller's editing portfolio currently includes work for brands such as H&M, Lindt and Crest.
"BlueRock has a long and successful tradition of nurturing young talent and providing the opportunity for them to flourish as editors — Ben is the latest in that storied succession," said Ethel Rubinstein Owner/CEO of Lively Group. "Everyone takes notice when that special talent comes along. Our editors, producers, his peers and most importantly, our clients, recognized that he was the real deal at their first encounter."
​View Ben Keller's reel. Read more.
Monday, March 2, 2015

One Earth Farms has named Transcend3 as their national advertising agency of record and strategic partner for all of their brands under the One Earth Farms umbrella in Canada, including Beretta Farms and Sweetpea Organic Baby Food. One Earth Farms is a leading fully integrated 'farm to fork' Canadian company with a diverse portfolio of premium healthy organic, all-natural and grass-fed foods.
"We were very impressed with their creative credentials, deep experience in the food category and their track record for results," said Cynthia Beretta, Marketing Director, One Earth Farms. "They also stood out for their unique and seamless bilingual creative approach that is developed by one team. Their creative concepts combined with their experience and ability to take our brands to Europe made Transcend3 the right choice."
Transcend3 will be responsible for positioning each brand, as well as national creative including print, packaging, POS, social media, broadcast and special design initiatives.
Tuesday, February 24, 2015

Fancy yourself to be filmmaker? For its Oscars spot, Samsung features an amateur filmmaker making movie magic using a variety of the brand's devices – the result is a lot of funny (and often awkward) moments and some great lines:
- My movie is going to kick that movie's movie butt
- It's sort of Pirates of Penzance meets Weird Science
- Don't worry we'll take care of it in post
72andSunny created the spot, it's directed Stacy Wall of Imperial Woodpecker, and Arcade Edit's Geoff Hounsell, Will Hasell and Sean LaGrange all collaborated on editing.
Monday, February 23, 2015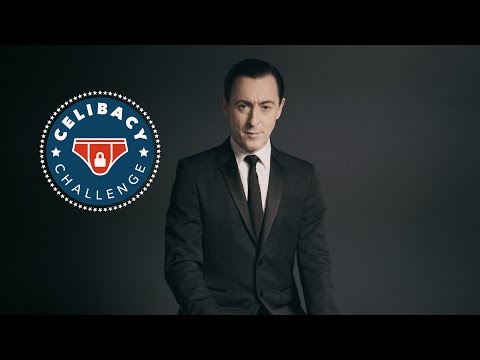 I love Alan Cumming and this awesome tongue-in-cheek and visually suggestive PSA for GLAAD and the Gay Men's Health Crisis.
The spot points to celibacychallenge.com, which has the clever tagline, "America's Hardest Challenge," where people can sign a petition in the hopes of changing the FDA's rules around donating blood. In the past, gay and bisexual men have been banned from donating blood, but now they can give blood – if they've been celibate for one year. Eek. The petition aims to pressure the FDA to screen all prospective blood donors based on risk, regardless of their sexual orientation or gender identity.
The campaign was created by Saatchi & Saatchi New York. The spot is directed by Ari Sandel, Bullitt, and it's edited by Jeff Ferruzzo, Arcade Edit.
Tuesday, February 17, 2015
Persuade Content is pleased to announce that award-winning directorial duo The Fines has joined its roster.
The Fines have achieved great acclaim as documentary filmmakers, their work having been hailed by critics as "unflinching," "spirit-raising" and "visually ravishing." They've brought home some pretty prestigious awards. In 2013, their film Inocente, a coming-of-age story about a homeless 15-year-old Latina artist, won the Oscar for Best Short Documentary. Their HBO documentary feature, Life According to Sam, was shortlisted for the 2014 Academy Awards for Best Documentary and was also honored with a Peabody Award. Their film War/Dance won Emmys for Best Documentary and Best Cinematography in 2009, was nominated for the 2008 Academy Award for Best Documentary Feature, and won the Best Director award at Sundance in 2007.
Sean Fine and Andrea Nix Fine work as a collaborative team; they direct together and Sean is also a cinematographer. Lately, they've been applying their significant talent for creating visually powerful portraits of characters who tell their own story to crafting memorable ads and campaigns for some of the worlds biggest brands, including Adidas, Gillette and Crayola, P&G, Google, HP, Gatorade, Northrop Grumman and Pedigree. Their recent commercial campaign for Save the Children won a Clio Award.
Tuesday, February 17, 2015
Water into wine, healing the blind…and now, see Jesus in a marketing meeting discussing his next great feat.
To showcase its unique production and post-production offerings, Montreal-based 1one created this promotional video, in partnership with integrated advertising agency lg2, that gives viewers a seat at an iconic brand planning session led by the most famous advertising client of all time, Jesus. The table talk fictitiously reveals how 1One helped the Messiah top his previous branded efforts — no small task when you're trying to outdo giving sight to the blind or turning water into wine.
1one's aim every time is to execute stunts that look like they defy the laws of nature. Its portfolio includes branded experiences for a number of renowned ad agency clients, including Ogilvy & Mather, lg2, DenstuBos, Cossette and Taxi, on behalf of some of the biggest brands in the world, including Dove, KLM, Telus, Air Transat, and Cirque du Soleil. Its most recent project, Dove's "Love Your Curls," via Ogilvy & Mather Paris, is the fastest spreading campaign in Dove's history.
« go back
—
keep looking »