Monday, April 7, 2014
Yay! More new PES (watch their Black Gold from last month).
Swan Song for the citizenM Hotel in Times Square features all that is cheesy about chain or all-inclusive hotels. Watch it through to the end. You will not be disappointed.
Monday, April 7, 2014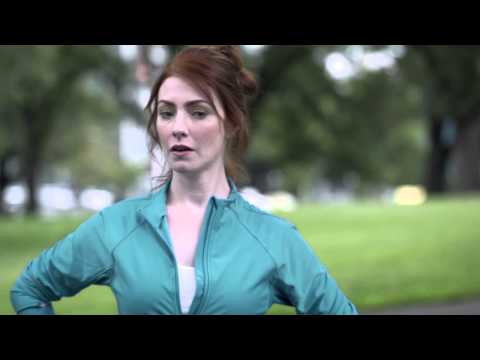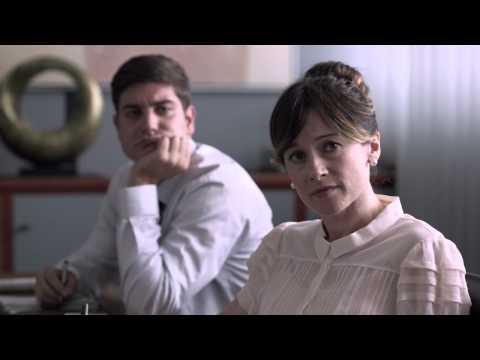 Guys, learn how to protect yourself from butt crack and pit stains in these two hilarious spots for Bond (men's undershirts and underwear). Agency is Clemenger BBDO Melbourne and they are directed by Curious Films' Mark Gilbert, who is repped by Untitled Films in Canada.
Friday, April 4, 2014
Yum – Librettogram. Anyone who knows pizza in Toronto knows that Pizzeria Libretto has amazing pizza.
UNION realized that Instagram, the social media home to seemingly everyone's food photos, was a natural fit for Libretto and created Librettogram.
Each pizza on Libretto's menu was photographed in all its luscious glory and then cropped into nine separate shots. Uploaded and viewed in Instagram's Grid View, they re-form into individual pizzas. Users can scroll through the entire menu at the flick of a finger. Clicking on each picture brings up a mouth-watering close up as well as a bite-sized piece of information about the quality of the ingredients and the precise attention that go into that specific pizza. By reframing the VPN story into a format and medium our target engages with every day, we were able to deepen customers' appreciation for what Pizzeria Libretto does and strengthen their connection to the restaurant.
Friday, April 4, 2014
Buying your first home can feel like an experience straight out of a Hollywood film. Digital culture agency Entrinsic has partnered with RBC® to create a campaign worthy of Tinseltown, connecting first-time homebuyers to the financial institution to help make sure their story has a happy ending.
RBC's first-time homebuyer campaign is centred around three movie trailer-style films directed by veteran Hollywood filmmaker Jeremiah Chechik (National Lampoon's Christmas Vacation, Benny & Joon). Produced by Toronto's Revolver Films, each trailer promotes a fictional movie following a couple going through the ups and downs of buying their first home, showcasing just how different the journey can be for everyone—it might feel like an upbeat romantic comedy, an emotional drama, or at times even a horror.
All three YouTube trailers include embedded annotations that drive viewers to RBC's digital properties for first-time homebuyers. Unique tracking codes are included, allowing for adjusting annotations, performance measurement and active learning and optimization throughout the campaign, so RBC can ensure clients have the information and tools they need to navigate through their biggest purchase.
The "Drama" spot is above. See the other two spots and read more about the campaign.
Thursday, April 3, 2014

You've been using your cork board wrong.
I love me some stop motion. This one is created by Canadian director Guillaume Blanchet.
Wednesday, April 2, 2014
These pained faces are hilarious.
In this video, 20 guys get a wax below the belt to raise awareness for Testicular Cancer – April is testicular cancer awareness month.
To get a bunch of young guys to expose their balls and encourage them to check them regularly for testicular cancer, Crush and BBDO hosted a party and challenge them to get waxed to bring the issue into the broad light of day. The resulting reactions are both hilarious and effective. Testicular cancer is the most prevalent form of cancer for males between the ages of 15-29 but it is also the most treatable if caught early.
Wednesday, April 2, 2014
Wow, time sure does fly by. Glossy is celebrating its 8th Birthday today (and we don't look a day over 5).
Thank you to everyone who continues to visit and support us. You are the best.
Tuesday, April 1, 2014
Emmy-nominated flame artist Chris DeCristo joins Los Angeles-based digital production and design company Timber as Lead Flame.
DeCristo has amassed a broad body of work over his many years in production and VFX. DeCristo has freelanced for many of the top visual effects and design studios in Los Angeles before landing at Timber, including Superfad, Digital Domain, Method and Psyop. During that time he lent his talents to numerous advertising campaigns for a ton of top brands, including Sony, IBM, Hyundai, Kia, HP, Lexus, Bacardi and Nike. Many of those commercials went on to win VES awards.
Monday, March 31, 2014
Did you know there were chicken beauty pageants? Neither did I. But these birds are beautiful.
Singaporean photographer Ernest Goh has made a short film and has taken some fantastic photographs of these stunning birds.
See more images. Scooped from Visual News.
Monday, March 31, 2014
Here's a musically-inspired social media campaign for belVita breakfast biscuits.
Tasked with bringing belVita's "#MorningWin" campaign to life digitally for Canadians, the marketing team at Mondelez Canada, with creative agency UNION, enlisted a one-man band to celebrate people's achievements through personalized music videos. Over the course of four days, as tweets poured in with the hashtag #MorningWin, a large volume of songs were written in real-time, performed by the one-man band, and sent back to the tweeters.
A sample tweet and video are posted above. Read more.
« go back
—
keep looking »