Thursday, March 24, 2016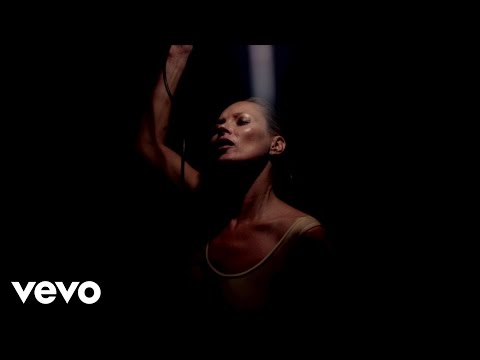 Kate the Great is featured in this mesmerizing new music video for Massive Attack. The video for track Ritual Spirit, from Massive Attack's EP of the same name, features the fashion icon simply dancing with a lightbulb in the dark. The result is a beautiful piece of film.
It's directed by Medium/Robert Del Naja and edited by Antony Tombling Jnr for Fantom Films.
Monday, March 21, 2016
I see Windsor Salt has re-designed their look (again). But why, why, why, can't they just bring back the original design? PLEASE. It was by far the best.
The amazing original design:

Friday, March 18, 2016

I LOVE this new Apple ad. Not only because I love Cookie Monster, and Jim Croce's "Time in a Bottle," but because I do use the timer on my iPhone when I make gingersnap cookies. Yum, cookies.
But Cookie Monster should have asked Siri, "what's 0 divided by 0?" Maybe that's in the extended cut. Go ahead, ask her.
Wednesday, March 16, 2016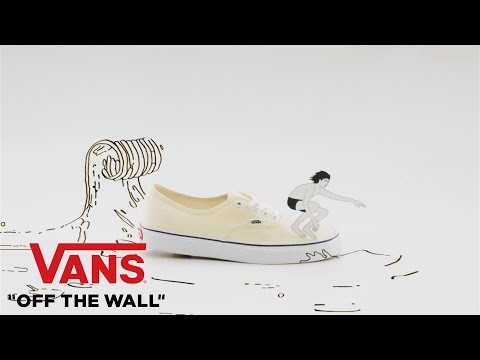 The iconic Vans shoe is 50, and to celebrate they created this great film showcasing the brand's history.
Monday, March 14, 2016
Harlequin has kicked off its "Romance When You Need It" campaign which features a new online video that will serve as a rallying cry for romance readers everywhere.
The video shows a group of office workers, being swept away by different romantic archetypes – from a fireman to a dashing billionaire playboy – living out their literary fantasies whenever they can find a quick moment. The campaign is created by BBDO Toronto and the video is directed by Ben/Dave of Partners Film, Toronto.
The video is live on a campaign specific splash page: RomanceWhenYouNeedIt.com, which also offers descriptions of Harlequin's library of titles and a link to 17 free Harlequin Romances, downloadable in PDF or EPub formats. There is also a print and social media campaign that leverages the different romantic Harlequin archetypes to meet the needs of its readers.
Read more and see the print campaign.
Thursday, March 10, 2016

All good things must come to an end. It's time for the Most Interesting Man in the World to retire, and Dos Equis is sending him off in style.
Arcade Edit's Jeff Ferruzzo edited this farewell spot, and all of the previous ads in this nine-year campaign, for Havas Worldwide. It's directed by Steve Miller of RadicalMedia.
Monday, March 7, 2016


One of the most popular questions on a Friday is, "do you have any plans for the weekend?" Or alternatively on Monday, "how was your weekend?" If you work with Jeff, the new guy in data processing, do not ask him that question, because he'd have to kill you. Really, if he told you, he'd have to kill you.
Take 4 minutes out of your Monday to relax and enjoy OPC director Max Sherman's short film, "But I'd Really Have To Kill You."
Thursday, March 3, 2016
Here's a throwback Thursday. M&M's is 75 years old and they are kicking off a year-long birthday celebration with a musical collaboration between Zedd and Aloe Blacc, who have reinterpreted Sammy Davis Jr.'s 1972 classic "The Candy Man" for a modern audience. The 60-second spot, above, is full of great M&M's advertising nostalgia. The extended full length version is posted below.
This musically-driven work was created by BBDO New York. It's directed by Smuggler's StyleWar and edited by Jen Dean at Arcade Edit.
Wednesday, March 2, 2016

Lively Group is excited to announce the addition of Liz Mason as managing director of New York-based creative editorial shop BlueRock. In her new role, Mason will be responsible for continuing to elevate the standards for creative excellence and technological innovation for which both she and BlueRock have become known. 
With vast experience across both traditional and new media, Mason brings transformative thinking and a deep understanding of the post production landscape as well as content-driven work to BlueRock. Her strong commitment to editors, along with her belief in the power of innovation, will help the company continue to grow its traditional business while expanding its boundaries to embrace a more diverse range of projects. Recognizing that new technology can be creativity's best advocate in today's cross-platform atmosphere, Mason has led teams that have not only mastered the latest advancements, but have also created new industry standards.
Tuesday, March 1, 2016
Johnsonville Sausage is pleased to announce a partnership with Food Network Canada and its hit series Chopped Canada. The partnership, which will help deepen Johnsonville Sausage's relationship with culinary enthusiasts across Canada, features an exclusive, one-year agreement with Chopped Canada Judge and Food Network Canada Celebrity Chef, Mark McEwan.
The partnership will bring the Johnsonville Sausage brand directly into the homes of Canadian foodies with three different television spots which will air nationally during episodes of Chopped Canada. The spots, which start running February 29, will further connect the brand with Canadians, introducing them to new and inventive ways to mix Johnsonville sausages with different ingredients to reinvigorate flavours across all kinds of meal occasions. The ads show Chef Mark McEwan diving into a Chopped Canada mystery basket of fresh, local ingredients as he is tasked with making three sumptuous, original culinary creations inspired by Johnsonville Sausage. The final featured creations are: crostini with sausage ragout and ricotta cheese; maple syrup sausage and sweet potato hash with poached eggs and hollandaise; and steamed clams and mild sausage with tomato broth. Recipes for each featured item will be available at www.Johnsonville.ca.
Created in collaboration with advertising agency Cramer-Krasselt's Milwaukee office and Toronto-based social media agency Matchstick, the ads will drive viewers to www.Johnsonville.ca where they can watch longer versions of each recipe video, and access a dedicated microsite at www.FoodNetwork.ca/Johnsonville where they can demonstrate their own culinary creativity through a contest that asks "How do you Johnsonville?" By sharing what three local ingredients they think would pair well with the perfectly-balanced flavour of Johnsonville sausages, participants could win a roundtrip to Toronto, a three-night stay at a luxury hotel, and a delicious meal at downtown restaurant Bymark, hosted by none other than the owner, Chef Mark McEwan.
See the other recipe videos and read more.
« go back
—
keep looking »