Monday, November 3, 2014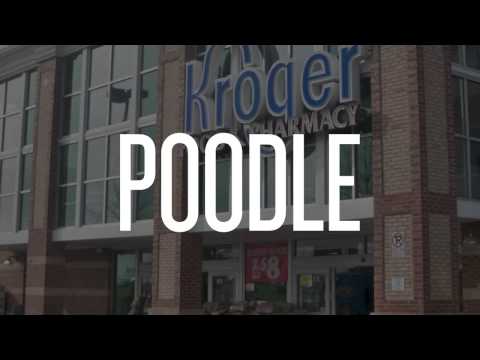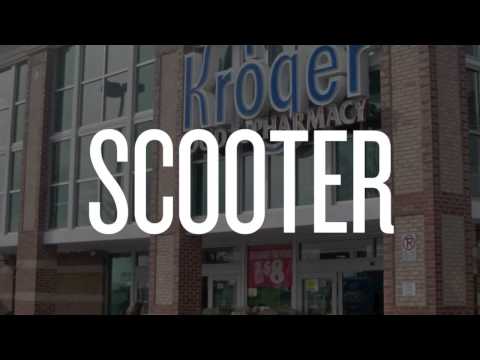 A new radio campaign released by Moms Demand Action for Gun Sense in America is demanding that Kroger, the nation's largest supermarket chain, stop allowing the open carry of guns in its stores.
Kroger has heard the spots and is pressuring radio stations to stop airing them. They also bussed their investors away from a planned meeting early last Wednesday morning (Oct. 29th) in Cincinnati to avoid a Moms Demand Action rally.
The ads feature actual recorded phone calls to real Kroger stores, where employees attempt to explain why pets and children's scooters are prohibited from its stores citing safety concerns, while allowing anyone to open carry loaded guns inside Kroger stores.
The two radio ads, created by Toronto office of GREY, are posted above. Read more.
Friday, October 31, 2014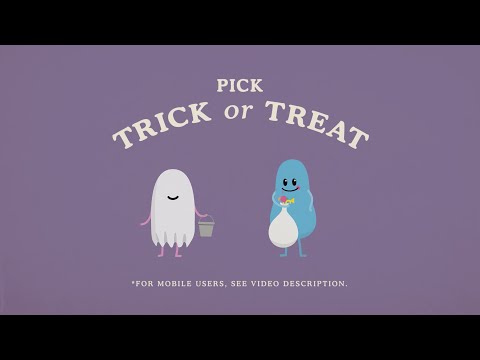 The beloved Dumb Ways to Die is back with two Halloween-themed spots – it uses an annotation, so be sure to replay to watch both the "Trick" and the "Treat." Agency is McCann Melbourne.
Thursday, October 30, 2014
TV host and blogger Elaine Lui ​​has faced her greatest fear – being in a haunted house – to raise money for the Canadian Cancer Society.
To support the Canadian Cancer Society's new signature fundraiser, the Fearless Challenge, Elaine Lui ​(Lainey Gossip) ​pledged $1000 to face her fear of being in a haunted house. She has met her fundraising goal, and now you can see her, just in time for Halloween, getting extremely freaked out in a dark and scary house.
View Eliane Lui's pledge page. The Fearless Challenge was created by Toronto-based Lowe Roche. Read more.
Monday, October 27, 2014

Zone out to this.
Beautiful Chemistry presents 8 types of chemical reactions, magnified and time-lapsed for your viewing pleasure. They shot chemical reactions in 4K UltraHD resolution to capture their finest details.
The video and editing is by Yan Liang at L2Molecule, and Chemical Reaction Design is by Xiangang Tao, Wei Huang, and Yan Liang.
Chemical reactions were shot at the Chemistry Experiment Teaching Center of USTC.
Scooped from Motionographer. Lovely.
Wednesday, October 22, 2014
Beer and advertising – they go very well together. As does bourbon and advertising, wine and advertising, tequila and advertising…you get the idea.
With the Lotus Awards no longer taking place in Vancouver, the Canadian west coast advertising community was in need of a new event to celebrate and appreciate their labours. With this in mind, the Beer & Idea Appreciation Society was created.
The first gathering will take place on Wednesday, November 12 at the new Steel Toad Brewery in Vancouver. At the event they'll be playing a reel of everyone's work on a 19-foot projection screen that will be in HD. There won't be any awards given out. Just love and respect for creativity.
Any company, artist or freelancer/independent creative person attending can submit up to three pieces to be shown. Static images will show very well, but they'll also accept video files up to 60 seconds long. Send your work to beerandideas@gmail.com by Friday, October 24th.
More info can be found on the Eventbrite ticket page, or on the Society's Facebook page. Sounds fun. Have a great time Vancouver!
Tuesday, October 21, 2014
I have a feeling that Halloween isn't big in Sweden, but I do like a little Kubrick-inspired spot.
BBH Asia Pacific pays hommage to The Shining in their latest for Ikea. Side note – being at Ikea on a busy Saturday can make you feel like you are in a horror film. Found via Creativity.
Monday, October 20, 2014
A few weeks ago I posted about design ad branding company Sovereign State's launch party for their sister company's print series – State Goods.
The Scoop – on Friday, September 26, Sovereign State celebrated Toronto's cultural and commercial growth with the launch of a print series at Toronto's iconic Gladstone Hotel. The State Goods print series features artwork from Sovereign State designers, artists and collaborators. Each print features iconic Toronto imagery that any resident would recognize as being uniquely endemic to the city. The night also harnessed the momentum behind Toronto's burgeoning commercial development by bringing together a unique blend of resident brands — some well-established, some new, all Sovereign State clients for whom the boutique design agency has done design work — representing some of the best facets of Toronto culture.
Above is part of Joel Gregorio's (Sovereign State Creative Director) print. Below is a video of the night. See more of the prints here. If you'd like to get your hands on one, you can order here.
Monday, October 20, 2014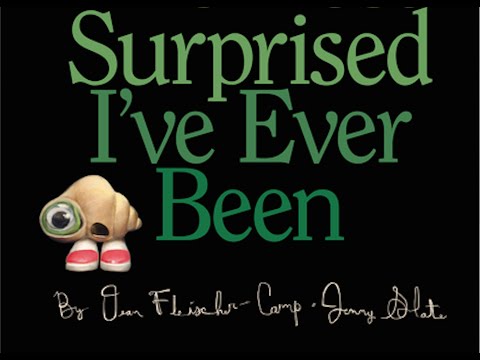 Marcel the Shell with Shoes on is back in a new film, promoting a new book.
Although I'm super happy to see his wee shell face, as it is with many sequels, this is not as great as the previous films. It does have its moments though – the shrimp, the grape and the "life's a party use your body," are all pretty engaging.
Marcel is the creation of Dean Fleischer-Camp and features the vocal talent of Jenny Slate. Watch the previous films here.
Friday, October 17, 2014
Those of you in Canada will remember the "Heritage Minutes" shorts that celebrate and educate on moments in Canadian history – James Naismith cutting the bottom out of a peach basket to help make basketball what it is today, Jennie Trout facing adversity while she was becoming the first woman doctor in Canada, Joe Shuster's moment of realization that Superman would be "faster than a speeding bullet."
For those of you are who not Canadian, these vignettes, created by Historica Canada,  aired on TV and are a large part of Canadian pop culture. You can watch the Joe Shuster one here (starring my friend Adam Reid who also stars in this great Toyota commercial that won a Gold Lion – I digress). There's a playlist of all of them here (not great quality).
Anyway…Halifax-based designer Christopher Hemsworth has created a series of posters that encapsulate a moment that perfectly sums up each of the Heritage Canada vignettes. Hemsworth started creating the series on his own in 2012, but has since connected with Heritage Canada and they commissioned him for an entire set. The posters are available for sale on their website.
Thursday, October 16, 2014
Ah, isn't this sweet – a cat fishing, a crow dancing. Um…wait. Enter the earthworm and things start to go terribly wrong. In the most delightfully animated way.
"Earthworm Heart" is the latest music video for the Tom Fun Orchestra, directed by Alasdair + Jock of Trunk.
Found via Little Black Book where there's more info.
« go back
—
keep looking »