Thursday, February 13, 2014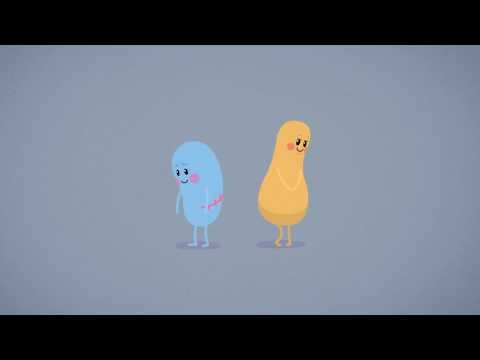 Nice. A Dumb Ways to Die Valentine. Jaja.
Wednesday, February 12, 2014

Once More, The Story of VIN 903847 is the story of a 1955 Volkswagen Beetle that went around the world three times, and is still on the road 59 years later.
Volkswagen Canada, Red Urban and Untitled Films director Hubert Davis have brought the story of this car to live. Initially through a documentary film, that began airing on Bravo and Discovery earlier this year. It's a story for anyone who's ever loved a car. The film was edited by Paul Jutras at Rooster Post, and features a beautiful soundtrack by Imprint Music.
The newly launched interactive site OnceMore.ca uses the film as a backbone to an immersive exploration of the Beetle's 58 year (and counting) history. The unique interface of the site combines the film with a map of the Beetle's day-to-day travels, enabling viewers to explore Paul Loofs' (the man who took it around the world) journal entries, photographs, and other artifacts as they correlate to the story. Alternatively, the site can be explored organically, using the map to access specific locations on the Beetle's journey. Together, the documentary and the website provide a unique interactive experience, allowing viewers to fully immerse themselves in the story of 'Once More'.
The full documentary is posted above, but you should check out the extras on OnceMore.ca.
Tuesday, February 11, 2014

Cute animals and cookies. Win win.
Nice work from Grey London directed by Owen Trevor of Passion RAW. But um, isn't that the same music as the theme song from Murder She Wrote? Don't ask me how I know that.
View the other two spots, with kittens and some weird gremlin-looking monkey thing, here.
Monday, February 10, 2014
The Winter Olympics are in full swing, but  with the Sochi Paralympic Winter Games on the horizon, BBDO Toronto has released a TV spot that compels viewers to look past the disabilities of Paralympic athletes – and instead fathom their complete, elite, world-class abilities.
In the 60-second spot, directed by David Quinn of Sons & Daughters, cross country skier and biathlete Mark Arendz tears up the trails with one arm. Snowboarder Michelle Salt carves the mountain using a prosthetic leg. And sledge hockey players Tyler McGregor and Dominic Larocque, who lost a leg in Afghanistan, dig deep for Team Canada with intensity and pride.
The line, "It's not what's missing, it's what's there" describes the need to look past physical differences to concentrate instead on the hard work and raw talent that these dedicated athletes bring to their sport.
Thursday, February 6, 2014


Arcade Edit bolsters its creative services with digital production and design company Timber. Pictured above left to right: Timber Partner/Creative Director Jonah Hall, Partner/Managing Director Arcade Edit and Timber Damian Stevens, and Timber Partner/Creative Director Kevin Lau.
Bi-coastal editorial house Arcade Edit is expanding its creative offering with the launch of new sister company, Timber. Aimed at helping clients to create compelling content, the design-driven shop will collaborate with Arcade's editing talent to provide an end-to-end digital post production service. Arcade's current finishing division, Airship, will be absorbed into Timber as the new enterprise boots its capabilities to include design, concept, animation, compositing, effects, graphics, pre-visualization and color services.
To-date, Timber has already been responsible for design and digital post production work on many well-received campaigns, including Hyundai Genesis' "Dad's Sixth Sense" Super Bowl spot, where they worked closely with director Frank Todaro to shoot the highly controlled situations and the rigging that bought them to life. Timber also handled CG and finishing for the recent series of Old Spice web films out of Wieden+Kennedy featuring Old Spice Guy Isaiah Mustafa staging interventions for men making bad online decisions. Timber also did the design and visual effects for Bank of America, U2 and RED's Super Bowl spot and the corresponding music video. All of these projects were edited at Arcade Edit.
Wednesday, February 5, 2014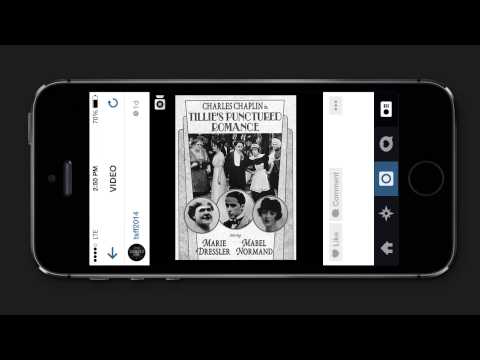 The Toronto Silent Film Festival and Cossette have partnered again this year with another old meets new campaign.
Last year the two created Instagram silent film trailers, this year they are celebrating Charlie Chaplin's Centenary with Instagram time machine – view the video above.
One of film's most famous icons, Charlie Chaplin, celebrated a historic milestone on February 2nd – 100 years since he appeared in his first film – and fittingly it came and went without much noise. Chaplin, known for his roles in iconic silent films, is the theme for this year's Toronto Silent Film Festival.
The "time machine" is a series of linked images on the account (@TSFF2014) that transforms the typically random clutter of Thumbnail Mode into a flowing, interactive timeline of one of film's most recognizable figures, including facts and video clips.
Tuesday, February 4, 2014
This spot by Rethink for the Canadian Institute of Diversity and Inclusion just made my day. And it's my Birthday.
Anthony Scott Burns at Topix directed. Nicely done guys.
Tuesday, February 4, 2014

There's a nice use of underwater video and photography in Credit Canada's new campaign via Reason Partners, and directed by Untitled Films' Steve Gordon.
Credit Canada is the country's leading not-for-profit credit counselling agency,and their new campaign, called "Get Out From Under", encompasses TV, print, transit, and collateral components that assure Canadians there's a way to avoid being sunk by personal debt in uncertain economic times.
Friday, January 31, 2014
Thought I'd share this nice branding for Surup Cafe by Sergey Parfenov. And I'm not just posting it because it matches my branding, Ok, maybe I am.
Scooped from Design Collector on Twitter.
Friday, January 31, 2014
The Auto Club Group debuts its first-ever Super Bowl ad. This heartwarming spot, "Molly", will be airing regionally across Detroit, Orlando and Tampa Markets.
The 60-second spot – set to air before, during and after the big game – will launch a new campaign for the brand, titled, "Expect Something More."
It's creaded by Dallas-based The Richards Group and directed by Michael Spiccia, Arts & Sciences / Goodoil.
« go back
—
keep looking »