Tuesday, March 31, 2015
3MillionDogs and their Facebook app, which has 2.5 million page views each month, has launched a poo-smelling fragrance "Fetch by Fetch" for your canine friend. For a mere $100 for a 1.8 ounce glass bottle, you can have the scent that the site describes as having "the quiet but sensitive fragrance of poo with notes of fresh mowed grass and just a hint of floral it's the perfect way for them to release their inner bitch."
The new fragrance is available exclusively at 3MillionDog's retail site Good Dog Deals. Sound far fetched (pun intended)? Click "buy now" for the "fool"ish details.
The video above was written by Geoffrey Roche, co-founder of 3MillionDogs and the founder of Toronto's Lowe Roche. The video was edited by Lauren Piche of School Editing and sound design is by RMW.
Monday, March 30, 2015


Director Aleysa Young takes Nicky Nicky 9 Doors to a whole new level in her new music video (this is the director's cut) for Find The Others.
The video stars Graydon Sheppard (also a director and the co-creator and star of Shit Girls Say) and Jayme Keith. Catherine Lutes is the director of photography, it's edited by Robon Haman (Saints) and Alter Ego did the post.
For commercial film, Aleysa Young is represented by Untitled Films.
Monday, March 30, 2015


Yep, if this doesn't prepare you for Monday, nothing will.
Odd, and oddly catchy, here's a music video for Traffic Signs & Jake The Rapper's "Cookie Jar," directed by Ben&Julia (you should follow them on Instagram).
Scooped from Stash.
Friday, March 27, 2015
Last night
The Bessies
were held in Toronto – celebrating the best of Canadian broadcast advertising.FCB, Leo Burnett and DDB took home the top honours – each with a Best in Show.
Leo Burnett's "#LikeAGirl" for Always won the top prize in digital film (above), while DDB Canada's "Pep Talk" for Netflix won in television (below). FCB Toronto's "Invade" for Ontario Tourism and the upcoming Panam/Parapanam Games won in the craft category (below).
Monday, March 23, 2015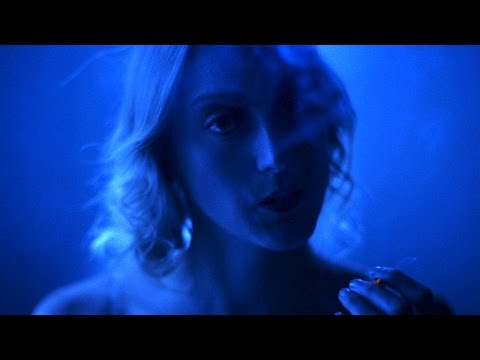 Touchpoint Films is pleased to present Whatever, Linda, a compelling new type of original series that's bringing network-level production quality to the web series, and changing the way people consume and interact with content online.
Whatever, Linda is a dark and funny dramedy. It's 1978 and young Linda Thoroughbred is down and out in New York City. The series starts with Linda winning a sweet entry-level gig as a secretary at a high-flying Wall Street financial firm where she recruits her colleagues to stick it to the man through a diabolically lucrative, Madoff-esque Ponzi scheme. The series even includes a few cameos by Graydon Sheppard (Shit Girls Say) as Linda's neighbour.
The series was created by a team consisting of co-creators, writers, and producers Julian De Zotti and Hannah Cheesman, Toronto and Los Angeles-based interactive agency Secret Location, co-executive producer Mackenzie Donaldson, producer Kevin Saffer and Touchpoint Films, and director Matt Eastman.
View the series trailer above. Read more.
Monday, March 23, 2015

Subaru partnered with Toronto-based advertising agency Red Urban to create a series of TV ads, which show why the Impreza is made the way it is and just how much it can really handle. From birthdays to bad days, from potholes to A-holes, from people on their phones to epic storms, the commercials feature the Impreza facing a variety of different, sometimes harrowing situations.
There is one :30 and two :15-second versions of the TV spot that are the final cogs in a multi-faceted campaign that includes digital display, print and radio. All the elements in play speak in an emotionally compelling and relevant way to a younger demographic consisting of men and women between the ages of 25 and 35. Rather than listing technical specifications, the campaign uses a variety of media to tell the Impreza story and demonstrate how its features could fit into their lives.
The campaign is directed by Untitled Films' John Mastromonaco and edited by Marc Langley at Rooster Post.
Monday, March 23, 2015


New York-based design and visual effects studio Spontaneous is pleased to announce that Aaron King has joined them as creative director.

King is a veteran creative director who has dedicated his career to crafting ideas that move hearts, minds and brands. He prides himself on fostering an environment that produces innovative work, and he's been the driving force behind countless iconic rebrands, promos, main titles and commercials for brands like HBO, Showtime, LIFETIME, Syfy, ESPN, Olay, Citi and BMW.

Read more.
Monday, March 23, 2015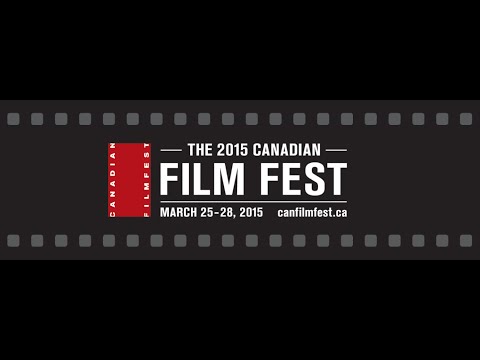 Movie clichés – ever notice how bad guys always have bad aim? This spot from J. Walter Thompson Canada, and directed by OPC's Jono Hunter, showcases the movie clichés that we've all seen too many times and urges you to "escape the cliché" at the 2015 Canadian Film Fest.
The campaign features the fictitious 'Academy of the Cliché' – a place that specializes in teaching up and coming actors the tried and true cliché techniques of acting and film. In the words of Clement Bishop, the Head Instructor at the Academy, "The Cliché technique is 100% reliable. Everything we teach has been done a million times before."
Tuesday, March 17, 2015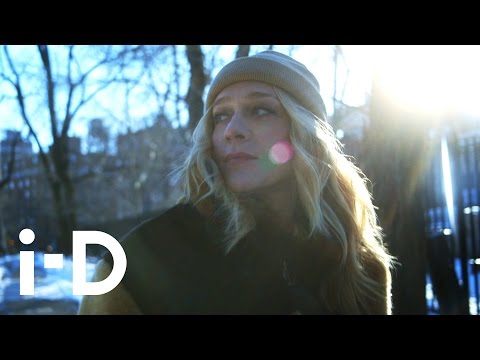 Chloë Sevigny, who The New Yorker once described as "the coolest girl in the world," takes you on a guided tour of how to be a New Yorker in this film for i-D directed by Graydon Sheppard of The Directors Bureau.
Love her. Good stuff.
Monday, March 16, 2015

TFO creates first-ever national portrait by combining the faces of thousands of Canadians.
Samuel de Champlain helped shaped the face of Canada, and now Canadians have the chance to do the same for him in this new project created by Lowe Roche.
While Samuel de Champlain was a significant figure in Canadian history — hailed as the 'first modern cartographer of Canada' and an expert mariner who crossed the Atlantic 27 times amongst many other amazing feats — an interesting fact about him is that nobody really knows what he looked like. The pointy-moustachioed visage people have become familiar with is, in fact, merely the product of an artist's imagination. So, to generate buzz around the release of TFO's "Rêve de Champlain," a six-part miniseries providing a portrait of the explorer and celebrating 400 years of a Francophone presence in Ontario, the French-language public broadcaster has created "Champlain: Portrait of a Nation," a microsite where Canadians can lend their faces to create a composite image of one of Canada's most notable, but mysterious historical figures.
At revedechamplain.com/portrait Canadians can upload their picture, along with the faces of other Canadians, to give a face to Champlain and celebrate the spirit of the man by creating a unified face of our nation in the process. Champlain's face, like the face of our nation, will change over time as more people add their portraits to the mix, and visitors to the microsite will be able to see the individual portraits of all those who decide to donate their face to Champlain.
« go back
—
keep looking »