Tuesday, July 22, 2014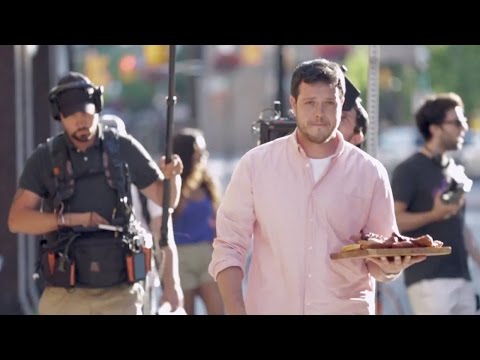 Montana's has releases the  world's first ad campaign paid for in meat.
To prove that Montana's Best of BBQ Sampler event is irresistible, the Montana's team tried to shoot an entire ad campaign by bartering with BBQ ribs, sausages, chicken, brisket, and shrimp. And it worked.
Created by Vancouver-based ad agency One Twenty Three West, Montana's surprised real businesses in Toronto by simply walking in and offering a plate of BBQ meat in exchange for goods and services.
Over two days of bartering and shooting, they received a psychic reading, an MMA lesson, a manicure, a yoga lesson, men's skin care products, some new shoes, a haircut, a bouquet of flowers, an area rug, a massage (view below) and even a real tattoo.
But the bartering didn't end there. The entire production crew and the advertising agency agreed to take part of their payment in BBQ.
Read more and see more of the films..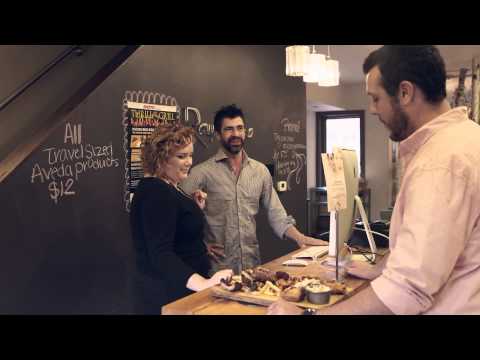 Monday, July 21, 2014
I love Neil Patrick Harris. And this spot for Heineken Light is awesome. I hear there are more spots rolling out in this campaign too. Yay.
It's created by W+K NY, directed by Arts & Sciences' Tom Scharpling and edited by Arcade Edit's Will Hasell.
Monday, July 14, 2014
Nice – Sean Astin reprises his role as Rudy in this commercial for ESPN that explains the new College Football Playoff.
Arcade Edit's Jeff Ferruzzo edited the spot, directed by Ray Tintori of M SS NG P ECES, for W+K New York.
Monday, July 14, 2014
New York Yankees captain Derek Jeter is currently playing his 20th and final season, and Nike, via W+K NY, has created this beautiful 90-second tribute.
Premiering during tomorrow night's MLB All-Star Game on Fox, the  film, directed by Arts & Sciences Matt Aselton, features a bunch of celebrities tipping their hat to Jeter.
The spot is Ad of the Day on Adweek, where there's more info.
Wednesday, July 9, 2014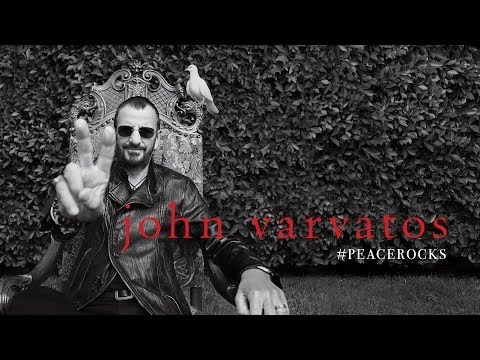 Ringo Starr is celebrating his 74th birthday in style in John Varvatos' Fall 2014 Ad Campaign.
This film, created by YARD, directed by Milkt's Danny Clinch and edited by Arcade Edit's Jen Dean, uses the hashtag #PeaceRocks – every time it is used in social media, Varvatos will donate $1 to the Ringo Starr Peace and Love Fund. Learn more here.
Friday, July 4, 2014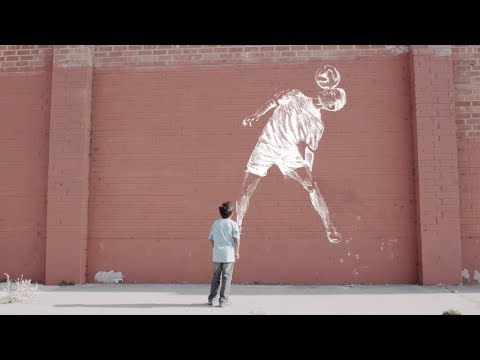 Honey Badger directorial duo The Kolton Brothers have directed and animated the latest film from the Pepsi® Beats of the Beautiful Game album.
The short film, "Whoever We Are" by Grammy Award-winning producer/songwriter/rapper Timbaland and featuring Rachel Assil, serves as the score for the enchanting short film. To Bring this sweet football story to life, The Kolton Brothers use live action cinematography and animation, blending traditional hand-drawn rotoscope animation and digital motion tracking. View a behind the scenes video below.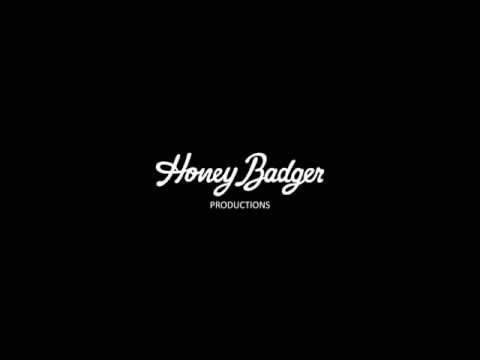 Thursday, July 3, 2014

Here's a fantastic little spot that shows that you don't need a big client to make great work.
This little spot for American Signature Furniture was created by Translation, directed by Harold Einstein (dummy), and edited by Dave Anderson who is now at Arcade Edit (this spot was done at Mackenzie Cutler).
Wednesday, July 2, 2014
I love director Margo Weathers' fashionable eye, and I love that she's brought that to this new Downy spot for Grey New York.
Weathers, who created this commercial via Supply&Demand, describes the spot as a threesome between a man, a woman and their clothes. The spot reminds me a bit of Axe's "Getting Dressed", one of my favourite spots ever, but I'm ok with that.
View more of Margo's work on her YouTube channel. Margo is repped by Holiday Films in Canada.
Friday, June 27, 2014
Meet the Pink Helmet Posse – three 6-year-old girls who love glitter and skateboarding. They hate bees.
A fantastic little film produced by Kristelle Laroche and Ben Mullinkosson for The New York Times.
Friday, June 27, 2014
Molson and Rethink have brought their award-winning beer fridge home to Canada for Canada Day – July 1.
The fridge will be in the nation's capital, Ottawa, on Canada Day and revellers will be able to open it by singing the Canadian National anthem. Despite some of the difficulty singers have in the promotional vid above, our anthem is pretty easy to belt out.
Happy Canada Day!
View the two other fridge films.
« go back
—
keep looking »