Wednesday, July 30, 2014
Imperial Woodpecker is delighted to announce that Sam Brown has joined their roster for commercial representation in the U.S.
Sam has produced award winning work for clients as varied as Lexus, Samsung, Audi, Adidas and Virgin Media, who's "Fantastic Journey" spot received a best direction yellow pencil at D&AD. His music video for Jay Z's Grammy winning "On to the Next One" has been called the music video of the decade (below). Imperial Woodpecker looks forward to continuing his tradition of eclectically beautiful work.
Sam continues to call Rogue Films home in the U.K., along with the full roster of Imperial's directors.
Wednesday, July 30, 2014

Anomaly has created this great short film for Johnny Walker Blue Label starring Jude Law and Giancarlo Giannini.
"The Gentleman's Wager", directed by RSA's Jake Scott, is a delightful 6 mins with a some great dance moves. Fun stuff. Watch it.
Here's a quote form Jude Law on the film – scooped from Adweek.
"The film is about improvement and progress, and this is something I try to do in my work and my everyday life," says Law. "I had to learn new skills shooting this film that combined with the places we visited and shot in, alongside working with Jake and with Giancarlo, made it a truly rare experience."
Shout out to Anomaly's Dave Douglass who was one of the writers on the short film.
Tuesday, July 29, 2014

There's nothing better than a cool ice cream cone on a hot summer day. Ok, a cold drink is pretty darn good too, or a dip in a lake…I digress.
Take a moment to relax and watch some ice cream melting. It's a lot more engaging than watching paint dry. I promise.
Creamlapse, created by Mateo Cabeza, is a film made up of over 3500 photos of ice cream. Yum.
Friday, July 25, 2014
I miss vinyl. I like the little bit of nostalgia in this spot to promote Bombay Bicycle Club's new album, So Long, See You Tomorrow.
The clip expands on the band's phenakistoscope inspired artwork by taking the concept and creating it in-camera, with no post except edit and grade. It's directed by James Henry of Love Commercial.
Found via Creative Review's Best of Feed.
Wednesday, July 23, 2014
I like me some Nun humour. And a British accent.
Here's a fun little spot from Saatchi & Saatchi New York for Tide directed by Community Films' Matt Smukler.
Tuesday, July 22, 2014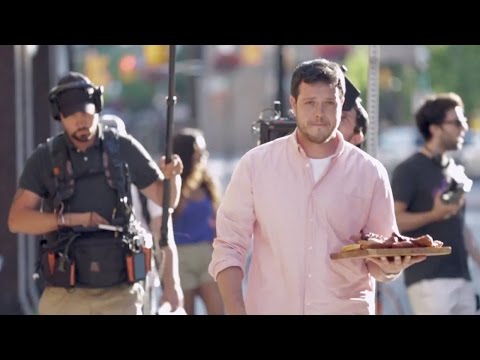 Montana's has releases the  world's first ad campaign paid for in meat.
To prove that Montana's Best of BBQ Sampler event is irresistible, the Montana's team tried to shoot an entire ad campaign by bartering with BBQ ribs, sausages, chicken, brisket, and shrimp. And it worked.
Created by Vancouver-based ad agency One Twenty Three West, Montana's surprised real businesses in Toronto by simply walking in and offering a plate of BBQ meat in exchange for goods and services.
Over two days of bartering and shooting, they received a psychic reading, an MMA lesson, a manicure, a yoga lesson, men's skin care products, some new shoes, a haircut, a bouquet of flowers, an area rug, a massage (view below) and even a real tattoo.
But the bartering didn't end there. The entire production crew and the advertising agency agreed to take part of their payment in BBQ.
Read more and see more of the films..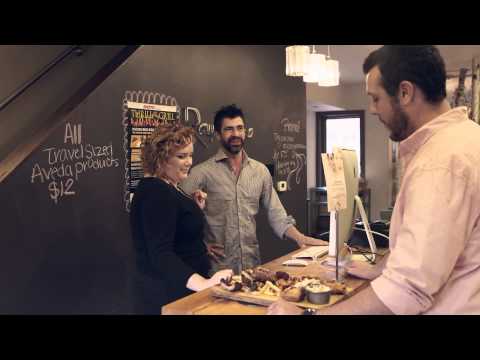 Monday, July 21, 2014
I love Neil Patrick Harris. And this spot for Heineken Light is awesome. I hear there are more spots rolling out in this campaign too. Yay.
It's created by W+K NY, directed by Arts & Sciences' Tom Scharpling and edited by Arcade Edit's Will Hasell.
Monday, July 14, 2014
Nice – Sean Astin reprises his role as Rudy in this commercial for ESPN that explains the new College Football Playoff.
Arcade Edit's Jeff Ferruzzo edited the spot, directed by Ray Tintori of M SS NG P ECES, for W+K New York.
Monday, July 14, 2014
New York Yankees captain Derek Jeter is currently playing his 20th and final season, and Nike, via W+K NY, has created this beautiful 90-second tribute.
Premiering during tomorrow night's MLB All-Star Game on Fox, the  film, directed by Arts & Sciences Matt Aselton, features a bunch of celebrities tipping their hat to Jeter.
The spot is Ad of the Day on Adweek, where there's more info.
Wednesday, July 9, 2014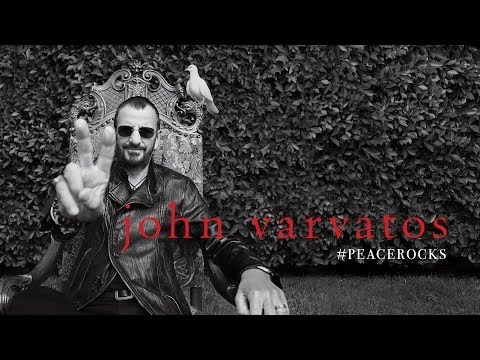 Ringo Starr is celebrating his 74th birthday in style in John Varvatos' Fall 2014 Ad Campaign.
This film, created by YARD, directed by Milkt's Danny Clinch and edited by Arcade Edit's Jen Dean, uses the hashtag #PeaceRocks – every time it is used in social media, Varvatos will donate $1 to the Ringo Starr Peace and Love Fund. Learn more here.
« go back
—
keep looking »