Thursday, July 30, 2015
I had forgotten all about this great spot until last week when I spent a day working at Untitled Films poking around in their video library. It's from 2004 and it still cracks me up every time I see it.
Today's Throwback Thursday is "Hail Storm" created by TBWA Vancouver for the Vancouver International Film Festival and directed by Mark Gilbert. Mark Gilbert is represented by Untitled Films in Canada and by Station Film in the US.
Enjoy.
Wednesday, July 29, 2015
The third instalment of Paul Kalkbrenner's music video trilogy for his 7th studio album, fittingly titled 7, has been released. The trilogy, called FLORIAN, features the tracks 'Cloud Rider,' 'Mothertrucker,' and 'Feed your Head,' the latter is the first time Jefferson Airplane has been sampled (and I like it).
The FLORIAN trilogy of videos was written by Creative Directors Alexander Nowak and Felix Richter of Droga5. They are directed by Bjoern Ruehmann of Furlined, and edited by Nick Rondeau and Greg Scruton at Arcade Edit.
Tuesday, July 28, 2015
Loving this sweet, simple and well-crafted opener created by Calango for IdN issue v22 n2.
It also makes me want to watch Sesame Street's Pinball Number Count. And what's not to love about that?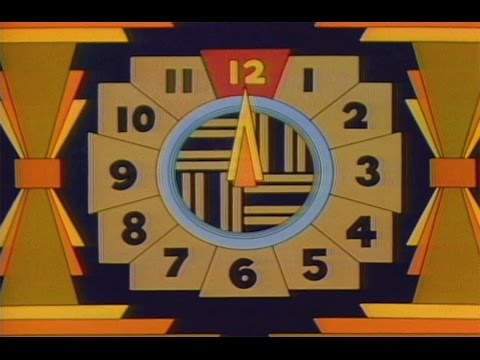 Thursday, July 23, 2015
Today's Throwback Thursday is this super fun video for Mùm, called Superwinner, featuring the song "We Have A Map Of The Piano."
Directed by Brian Lee Hughes, the 2002 film features first year students at the Danish Design Center competing in a paper airplane contest. Stills were shot by Peter Funch.
Side note, it was Brian Lee Hughes' Birthday this week. Happy BD BLH! Hughes is repped by Skunk in the US and by OPC in Canada.
Monday, July 20, 2015
Wow. Take three and a half minutes out of your day and watch this new spot in AT&T's "It Can Wait" campaign created by BBDO New York.
The gripping film is directed by Frederic Planchon of Anonymous Content. Slow-motion cinematography, shot at 1,000 frames per second, captures the brutal consequences of taking your eyes off the road to glance at your smartphone, even briefly.
The performances are amazing, especially the little boy on the bike.
Great stuff. Important message.
Friday, July 17, 2015
In partnership with the World Surf League, Samsung Mobile has created this amazing surf tribute. The film, which features pro surfers Mick Fanning, Gabriel Medina, and Malia Manuel, was created by 72andSunny Amsterdam and directed by Eliot Rausch of Stink.
Surf magazines and blogs are already putting it up for consideration as one of the best surf ads of all time.
Thursday, July 16, 2015

Today's Throwback Thursday is this sweet 2003 Christmas spot for Japanese retailer Francfranc. "A Small Love Story About Alex and Juliet" was directed by the late great Nagi Noda. Oh how I miss her work.
Sorry about the poor quality – this was the best video file I could find.
Wednesday, July 15, 2015

Check out the work of talented artist and barista Melannie Aquino. Working at San Francisco's Elite Audio Coffee Bar, she uses espresso, foam and chocolate to create drinkable works of art – everything from Minions to unicorns.
See some of my favourites here. And check out her Instagram for more. Thanks to Karen Cheng for the tip.
Monday, July 13, 2015

The Canadian Paralympic Committee has launched its public service announcement (PSA) campaign for the Toronto 2015 Parapan Am Team. The multiplatform campaign entitled: "The Games are Tough; the Athletes are Tougher" is produced by partner agency BBDO Toronto and showcases the excitement of Paralympic sports and the toughness of Canadian para-athletes through their unique and varied stories.
The television PSA takes you through the journey of Calgary para-cyclist Jaye Milley while the radio spots highlight what it takes to be an elite athlete in swimming, rugby and athletics. A large variety of print ads, from full-page magazine to large format billboards, will provide a snapshot of the strong athleticism of our para-athletes.
Thursday, July 9, 2015


Today's Throwback Thursday is to May 2000 and this spot for Breathe.com. And it comes to you via editor Marc Langley of Rooster Post. I asked Marc to send me a list of a few of his favourite projects from over the years. This beautiful spot was one of them.
Called "In and Out" it was created by Miles Calcraft Briginshaw Duffy and directed by Frederic Planchon of Academy Films. Of course, Marc Langley, now at Rooster Post, edited the spot.
Thanks Marc!
« go back
—
keep looking »