Friday, October 30, 2015


You can't have Halloween without a horror film, or 2. This one stars five very unlucky garden snails who find themselves in a kitchen of terror.
"Escargore" is an entertaining mix of comedy and animated-gore and is the latest short from Auckland-based Media Design School's 3D Animation and VFX program. The short film, which is a mix of live-action and CGI, was completed in four months by a group of 22 students. Kudos to director Oliver Hilbert and the team. Nicely done.
There's a behind the scenes vid too. Posted below.

Thursday, October 29, 2015

I've been negligent on my Throwback Thursday posts. Today I wanted to draw your attention to Starbucks "Glen" set to Survivor's Eye of the Tiger.
This award-winning 2005 campaign and has been copied too many times to mention. It was created by Fallon New York by creative director Ari Merkin, art director Rob Baird and copywriter Allon Tatarka. Amazing copywriting. It's directed by Noam Murro of Biscuit Filmworks.
Wednesday, October 28, 2015

Toronto-based advertising agency Rain 43 has been riding a wave of momentum culminating with the promotion of Laura Davis-Saville to Vice President, Director of Strategic Planning and the hiring of Shawna Dressler as HR and Operations Director. 
Davis-Saville's promotion follows a period of significant growth at Rain 43, in which the agency added a number new clients, including Homewood Health, Sentry Investments and the Independent Energy System Operator – including the former Ontario Power Authority's saveONenergy brand -, and doubled its staff from 22 to 50 in just six months. In her new role as Vice President, Director of Strategic Planning, Davis-Saville will be responsible for strategic oversight of all agency clients, as well as new business opportunities
The addition of Shawna Dressler to Rain 43 is another move that hearkens to the growth the agency has been experiencing. Dressler joins Rain 43 from Zulu Alpha Kilo, where she worked in recruitment and talent management. She is currently working on putting together an HR and culture plan that will help propel Rain 43 into a strong position for future growth.   
Monday, October 26, 2015

Arts & Sciences is pleased to announce the addition of director Matt Lenski to its roster for US representation.
Hallmarks of Lenski's work are the bent-humor and honesty he crafts with well-defined characters along with his strong storytelling and rich aesthetics. His commercial work has included directing for clients like ESPN, EA Sports, Sauza Tequila, & H&R Block.
Lenski has already completed his first project for Arts & Sciences: a new integrated campaign for Smirnoff from 72andSunny that features Silicon Valley's Thomas Middleditch and T.J. Miller, who spontaneously leave the set and take a road trip across the country to go to ComicCon. One of the spots is posted above. View the entire campaign here.
View Matt Lenski's reel. Read more.
Sunday, October 25, 2015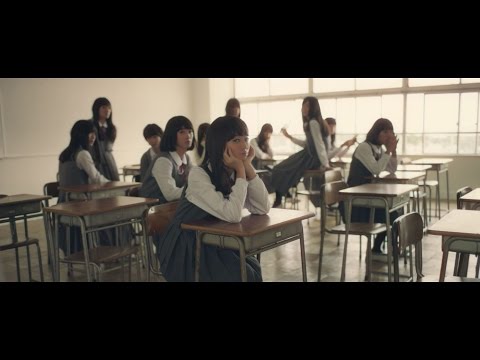 I have seen this ad going around since last week, but I have not watched it until now because I thought it would be just another beauty ad. It's not.
It's a beauty ad worth watching. Thanks to Eliza Williams at Creative Review for putting it on my radar. I knew if she liked it, it had to be good.
No credits have been posted yet, but Creative Review believes that it was created in-house by Shiseido in Japan.
Thursday, October 22, 2015
This is funny stuff.
In the latest Exclusively for Everybody campaign for SMIRNOFF®, actors and comedians, T.J. Miller and Thomas Middleditch (HBO's Silicon Valley), journeyed an epic 3,098-miles from Los Angeles to New York Comic Con in "The Road Trip" to pitch a film idea starring superheroes that aren't cut from the same Hollywood cloth.
Documenting the adventure, the SMIRNOFF® brand, in partnership with 72andSunny and Arts & Sciences director Matt Lenski, created a series of six broadcast and online films for "The Road Trip," sharing how T.J. and Thomas learned about the quality of SMIRNOFF® vodka during stops along the way at a comedy club, farm-to-table restaurant, house party, and, finally, in a safe carpool ride.
Wednesday, October 21, 2015

As it is October 21, 2015, how can I not post this spot for Toyota featuring Back to the Future icons, Michael J, Fox and Christopher Lloyd, watching as trash is converted into fuel.
Droga5 created the campaign, called "Fueled by Everything," for the Toyota Mirai.
Tuesday, October 20, 2015

Cummins & Partners Canada is pleased to announce that Troy McGuinness and Cam Boyd have joined the agency as partners and Executive Creative Directors. Well regarded in the industry, and known for their leadership and mentorship, Boyd and McGuinness bring a fine creative pedigree to the agency.
Between the two of them, Boyd and McGuinness have created a portfolio of award-winning work across a number of disciplines and categories at major Canadian agencies like TRAFFIK, MacLaren McCann, Taxi2, Leo Burnett and Publicis. They know how to do big mass campaigns, but also understand how media and non-traditional elements play into campaigns as well, having done a lot of guerrilla, digital and social media work. As budgets continue to become constrained, the duo have a talent for getting clients the best creative bang for their buck. Their first day on the job will be October 28.
Pictured above (left to right):
Troy McGuinness – Executive Creative Director, Partner
Dave Carey – President and Partner
Cheryl Gosling – Partner, VP Client Services
Cam Boyd – Executive Creative Director, Partner
Monday, October 19, 2015
Vapor Music Launches Fifth Kid Records, EP for East of Avenue, and New Music Video, "Army of One"
After 11 years of success in the advertising industry working on campaigns for brands including Dove, Samsung, Ford, Hyundai, McDonald's, WWF, Coca Cola, Walmart, and Toyota, Vapor Music has expanded, opening its own record label called Fifth Kid Records. The label grew out of the success of the song "Paper Planes," a single created by Toronto-based duo East of Avenue, made famous for its creation for a recent holiday campaign for Walmart Canada.
Having executed countless synch placements over the years both for well-known and indie artists, it was a natural progressive step for Vapor to start representing artists on an exclusive basis through Fifth Kid Records.
To launch the label, Serlin and Vapor partnered with Fontana North Distribution and Maple Music Recordings, which handles publicity and promotion, and worked with the Toronto-based office of advertising agency LG2 and LG2 Boutique in Montreal to develop the branding and design. Working with East of Avenue is the newly-minted label's immediate focus, though it's looking ahead at other artists without being beholden to any style of music provided it's of a high quality.
Monday, October 19, 2015
The HBC History Foundation is enlisting Man in Motion hero Rick Hansen to celebrate the explorer and surveyor David Thompson in its second Country of Adventurers history segment.
Thompson became one of the most pioneering geographers in Canada. No matter where he traveled, he would mark down the latitude and longitude, temperature and geographical characteristics. Ultimately, he mapped almost half of North America between the 46th and 60th parallels, from the St. Lawrence and Great Lakes all the way to the Pacific. His work was so accurate that it remained the basis of all maps of the west for almost a century.
The HBC History Foundation created The Country of Adventurers series of historical narratives to share the stories of Canada's adventurous past. The campaign was created by Toronto-based Red Urban, directed by Untitled Films' David Tennant, and edited by Mark Paiva at Saints Editorial. Special Effects were handled by Alter Ego, Toronto.
« go back
—
keep looking »