Tuesday, October 6, 2015

Um, well this is amazing.
French director, animator and food artist Alexandre Dubosc has created this fantastic zoetrope cake called Melting POP. So much fun.
Monday, October 5, 2015

Here's another heartfelt spot for Cheerios that, unless you are made of stone, will make you cry.
It's created by Saatchi & Saatchi New York and directed by Community Films' Matt Smukler, who are responsible for all the other tear-jerkers and heartwarming spots for the brand as of late (see here).
Monday, October 5, 2015
Finally! The fast-food pyramid is explained.
"Endless Line," is the latest short film from Chipotle to promote Halloween fundraiser, Boorito.
Boorito has become one of the company's most iconic promotions. On Saturday, October 31 between 5pm and closing, Chipotle will offer $3 burritos, bowls, salads, and tacos to customers dressed in a costume with an, "unnecessary" addition. Proceeds from the fundraiser, up to $1 million, will benefit the Chipotle Cultivate Foundation.
The humorous film, created in conjunction with New York based studio, Piro and directed by Tim Piper, features a customer entering a fictitious fast food restaurant where she discovers what Chipotle would be like if it served traditional fast food rather than cooking by hand. It follows her as she orders from an endless line of workers, each adding a different artificial additive to her meal. Rather than accept her artificially flavored, colored, and processed meal, she questions where the "real" ingredient are. The short video concludes with the line: "Unnecessary additives are creepy."
Monday, October 5, 2015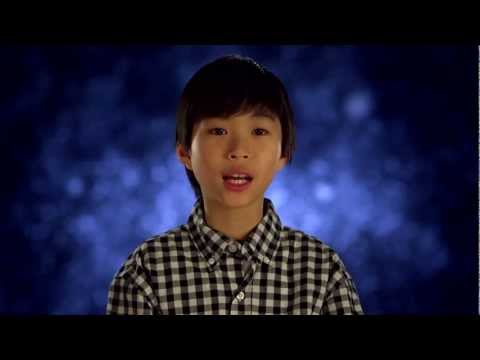 Director and cinematographer Jonathan Yi has joined Greenpoint Pictures for commercial representation. Yi is known for his honest, intimate documentary storytelling and cinematography expertise.
In the commercial space Yi has directed work for clients including Estee Lauder, Wells Fargo, SAP, Mattel, American Express, Nickelodeon, monster.com, Intel and HP. On the technical side, Yi consulted for Canon USA on its 2011 Cinema EOS product line. His promo video for the EOS C300 went viral, helping launch the EOS C300 to quickly become the most popular rental camera in the world within its first year on the market.
Yi's gained much acclaim through his documentary work, directing five installments of the award-winning documentary series "East of Main Street" for HBO (a trailer is above), and the upcoming feature documentary "Mad Tiger," which profiles the colorful, costume-donning Japanese punk band Peelander-Z.
View Jonathan Yi's reel. Read more.
Friday, October 2, 2015
They had me at pie. Wait, this is a Nabob commercial.
I'm more of an independent coffee shop kinda girl, but I do really love this ongoing "Respect the Bean" campaign for Nobob. The campaign was originally conceived by Oglivy but is now in the hands of Taxi, who created this spot.
Funny stuff. I still want pie.
Tuesday, September 29, 2015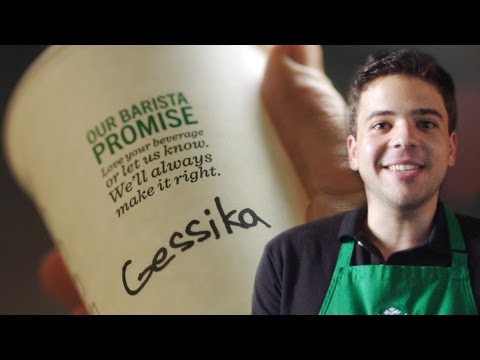 Director T.J. Misny has joined Greenpoint Pictures for commercial film representation.
His comedy shorts, including "Broad City: I Heart New York," featuring Amy Poehler, "Millennial Horror Story," and "Why Starbucks Spells Your Name Wrong" (above), have accumulated over 25 million views on YouTube.
Misny often wears many hats, taking on multiple roles in the production of his film projects, including writing, directing, producing and editing. Since joining Greenpoint Pictures Misny has directed campaigns for Method Soap, GE and New York Post and worked with BBDO and Goodby Silverstein & Partners.
Monday, September 28, 2015

The super blood moon is so yesterday…
SYLVANIA SilverStar® zXe are premium automotive headlights that are whiter and crisper than basic bulbs. The creative idea behind the new campaign for SYLVANIA was to show off the beauty of these premium, white headlights against the backdrop of the most majestic and beautiful light show on earth: the Northern Lights.
SYLVANIA partnered with Toronto-based advertising agency FEAST INTERACTIVE to create a TV ad that tells the story of a group of young Canadians on an adventurous nighttime road trip in search of the Aurora Borealis and its magnificent lights.
The idea was a few years in the making. After their successful 2013 campaign called "Night Drift," featuring raw and gritty race cars drifting in an empty parking lot lit by the vehicles' own SYLVANIA zXe headlights, the creative team at FEAST envisioned something bigger for the brand. To pull it off, FEAST partnered once again with Revolver Films and director Ante Kovac, who brought a truly contemporary tone to this latest piece.
"We really wanted to capture the beauty that comes from lighting your drive with these headlights," said Rob Vena, Creative Director at FEAST. "Whitehorse was the perfect location for this. Not only is it one of the greatest places in the world to view the Northern Lights, but the beautiful landscapes and lack of light pollution really allowed the headlights be the star of the show. Ninety-five per cent of what you see in the commercial was lit with SYLVANIA zXe headlights as our only light source."
Read more and see a behind-the-scenes video.
Friday, September 25, 2015
LEGS' Geremy Jasper has teamed with iconic British clothing brand Belstaff to direct a surrealist film in the cinematic vein of Fellini and Sergio Leone. Outlaws, which stars David Beckham, Katherine Waterston, Cathy Moriarty and Harvey Keitel is a heart-thumping fever dream filled with danger, foreboding and romance.
Shot over six days in and around Mexico City, and based off of a screenplay written by Jasper two years ago, Outlaws is a classic story told in a new way. It combines black and white and colour cinematography to create a hypnagogic vision of the Mexican landscape during the early 1950's, a strange setting populated by even stranger people, including peculiar circus performers, a blind tarot card-reading seer, motorcycle gangs and sugar skull sporting mariachi musicians.
Read more and see a behind-the-scenes video.
Tuesday, September 22, 2015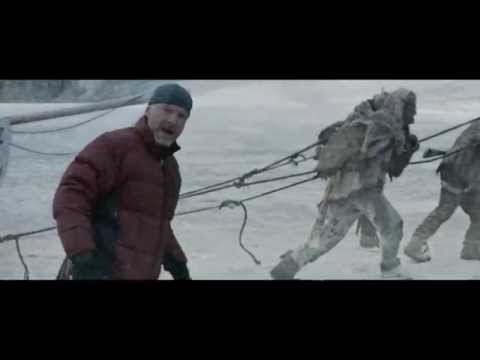 Hudson's Bay Company History Foundation 
celebrates Canada – The Country of Adventurers – with a new television narratives. Survivorman Les Stroud tells the story of Dr. John Rae in first installment of the campaign that sees modern-day adventurers bring the past to life.
This fall, the HBC History Foundation, established by Canada's iconic Hudson's Bay Company, will launch a new series of historical narratives that tell the story of Canada's adventurous past. The History Foundation, whose mission is to advance the knowledge of and interest in Canadian history, created the series to celebrate the remarkable achievements of some the nation's greatest adventurers and explorers.
The first spot, which aired during Canada's broadcast of the Emmy Awards on Sunday night, is posted above.
The campaign was created by Toronto-based Red Urban, directed by Untitled Films' David Tennant, and edited by Mark Paiva at Saints Editorial. Special Effects were handled by Alter Ego, Toronto.
Tuesday, September 22, 2015

Matchstick is tickled pink to be Crayola Canada's new social AOR
Matchstick is pleased to announce that it has been named Crayola Canada's social media agency of record. The Toronto-based social media marketing agency will be responsible for helping Crayola establish a Canadian presence in social media. Matchstick will support Crayola's Canadian social initiatives to connect the brand with Canadian consumers and educators.
Matchstick will help Crayola Canada to create a sense of community and cultivate strong relationships by developing authenticity, while highlighting Crayola's family of products and its brand in a relevant way. Matchstick will also help Crayola celebrate the many colourful aspects that make Canadians and Canada unique.
To-date, Matchstick has been helping Crayola develop its Canadian voice on Facebook by mining the deep well of brand stories that have made Crayola the number one crayon company in the world since 1903. Matchstick creates original content and adapts existing content to engage Canadian parents and teachers. The Crayola Canada Facebook page has several areas of focus, including themes such as "Colours of Canada" and "Colour with a 'U'. It has included content targeted towards parents, such as stories celebrating young artists, and Crayola nostalgia, and content designed to be a resource for teachers, including back-to-school lesson plans and go-to guides for art-infused learning.
keep looking »