Wednesday, February 10, 2016

Jonathan Bonder, who is from Toronto but is now Vancouver-based and a former film and TV sound designer, has launched a passion project, Pluvio Umbrella. Having visiting Vancouver on many occasions, I totally understand why.
Bonder noticed a real lack of stylish and well-made umbrellas in the marketplace, so he decided to start his own line and online store. Pluvio, pluvioumbrella.com, launched earlier this month and features seven high-quality limited edition umbrellas designed by prominent artists.
"I wanted to create a product that's more than just an umbrella." said Jonathan Bonder, founder and CEO. "It's a new platform for showcasing amazing contemporary art. Pluvio's are equal parts design and function. Umbrellas are mostly mundane and I wanted to make them cool. People have to settle for product that lacks style and I want to change that by creating really cool umbrellas."
Artist Lev Yilmaz created the video, "A Pluvio Umbrella Tale," which is posted above.
Tuesday, February 9, 2016

My friends at bi-coastal Arcade Edit worked on 12 Super Bowl spots this year. The two spots for T-Mobile, via Publicis Seattle, made it into Adweek's Best of the Super Bowl. People also loved Hyundai's part-time vegan bear and Amy Schumer & Seth Rogan talking about "caucus" for Bud Light. A bit of a sleeper was The Bai spot, with the horse whisperer that aired regionally. People loved its "nonsense" approach. And who doesn't like a dancing horse.
View all of Arcade's Super Bowl 50 spots here. Nice work guys!
Tuesday, February 2, 2016
]
Nice – T-Mobile has tapped our guy from TheSix, wearing THAT sweater, for its Super Bowl commercial.
The 30-second ad, called "Restricted Bling" and created by Publicis Seattle, features Drake filming his "Hotline Bling" music video. As he sings, "You used to call me on my cell phone," a few executives from unnamed wireless carriers abruptly stop him to suggest a few revisions to the song. Fun stuff.
It's directed by Paul Hunter of Pretty Bird and edited by Kyle Brown and Sean LaGrange at Arcade Edit.
Tuesday, February 2, 2016
Hyundai has a number of spots in the Super Bowl. This one, called "The Chase" starts off a bit scary and ends with a twist. The spot is promoting the Elantra's Blue Link® makes that possible to remotely start your car by simply talking to your smartwatch. So when you need to leave in a hurry, like in this spot, it just may come in handy.
Oh & the best write-up I've seen on this spot so far is from The Drum. They said – "In what could be described as a very mild homage to "The Revenant," the 30-second work features Hyundai's voice-activated Blue Link Remote Start feature on the new Elantra." Nice one.
The spot was created by Innocean USA, directed by Aaron Stoller of Biscuit Filmworks and edited by Paul Martinez, Arcade Edit.
Monday, February 1, 2016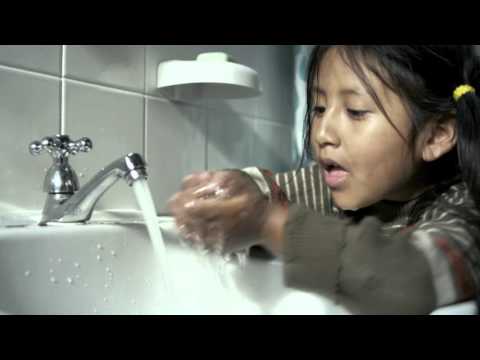 We've already seen a lot of celebs being teased in this years Super Bowl spots – Alec Baldwin, Christopher Walken (why hasn't anyone thought of "Walken closet" before?) Marilyn Monroe, Amy Schemer and Seth Rogen, but Colgate is taking a different approach.
The brand's Super Bowl ad encourages you to turn off the faucet while brushing your teeth. Doing so could save nearly 3,000 gallons of water a year, they say. It's a good message, but I'm wondering if it will be remembered amongst the comedy and celebrity of game day.
Friday, January 29, 2016
http://www.youtube.com/watch?v=BC2dRkm8ATU
Wait – this is a Chemical Brothers video?! I have to admit, earlier in the week when I saw a still from this video, I thought it was an ad for some sort of fancy new athletic wear. No Joke.
I finally realized what it was, clicked on it and could not be happier. First off – great track. It will be on repeat all day. And the video…such wonderful direction by Dom&Nic of Outsider, and those transitions, The Mill has knocked the VFX out of the park.
Let's get back to those transitions. Blink & you'll miss them. The Mill created a full CG model of the dancer, Sonoya Mizuno, comprising of 107 individual anatomic rigs, as well as bespoke tools to allow the seamless transformation which happens during the dance. Really great.
Something I'm wondering, is that one black & yellow striped pole an homage to The Hacienda? The Chemical Brothers are from Manchester.
Thursday, January 28, 2016

With game day only 8 sleeps away, 2016 Super Bowl spots are beginning to be released online.
Anomaly's Toronto office dropped the extended cut of its Super Bowl spot for Shock Top starring T.J. Miller and Martin Montana, as Shock Top mascot Wedgehead. I LOVE T.J. Miller. It's directed by Luke Greenfield of Anonymous Content.
The spot builds upon the brand's successful "Speaks for Itself" campaign last year, that picked up a number of awards. View the campaign case study here.
Tuesday, January 26, 2016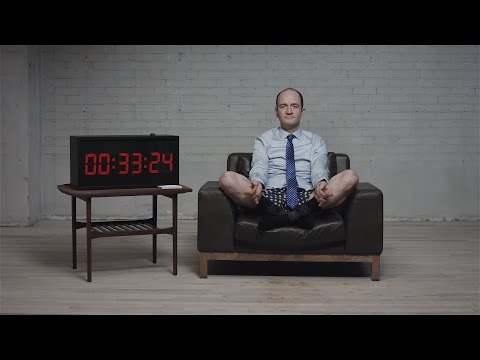 What would you do in 3 hours and 20 minutes?
EnOcean shows how to save 3 hours and 20 minutes, in a 3-hr, 20-minute film.
To launch EnOcean's self-harvesting technology that allows various switches and sensors to work without wires or batteries, and hence save you about 3 hours and 20 minutes of installation time, Alfred, a Montreal-based communication agency, has just launched an on-line ad that lasts 3 hours and 20 minutes.
EnOcean switches can be installed in less than ten minutes, as opposed to traditional switches, which can take 3 hours and 20 minutes (since you have to open up walls, run wires, install the switch, fix the hole, repaint, etc).
To communicate the idea of the time saved, Alfred created a "Slow Ad": an uninterrupted, 3-hour and 20-minute shot featuring a character who must kill… 3 hours and 20 minutes in front of the camera. An assistant, a few props, and an EnOcean switch were part of the endeavour. Some of the activities in the film include: dropping coffee, taking pants off to get the cleaned, playing Go Fish, blowing bubbles, peeing in a bucket, accepting a call from mom, ordering pizza, eating pizza, taking a nap, and building a tower of champagne glasses.
Monday, January 25, 2016

Bicoastal Arcade Edit is pleased to announce that Crissy DeSimone has joined its Los Angeles office as executive producer. DeSimone is a hands-on executive producer with a longtime passion for post-production, having worked in the field for 20 years. She loves the editorial process because it allows for so much creativity in seeing projects come together, bringing not only the images and narrative into place, but also working with music and sound design to create the final project.
That love, and her dedication to the creative process, shines through in all of her work. She's collaborated with some of the best ad agencies out there on some of the biggest brands there are. Some her most notable work includes commercials for Barbie out of BBDO San Francisco, Burger King's "Whopper Virgins" and the 2013 Super Bowl spot for Best Buy starring Amy Poehler with Crispin Porter + Bogusky, Playstation's "Cubs" spot for MLB12 with Deutsch, and a spot for EA's 'Star Wars: Battlefront' featuring actress Anna Kendrick as a wannabe Jedi. She's also created notable work for Taco Bell, Volkswagen and Microsoft.
Thursday, January 21, 2016
Here's a sweet spot about a young and very enthusiastic basketball fall.
"Hands," created by Translation for the NBA, tells the story of what one young basketball fan does after receiving a high-five from Golden State Warriors guard Andre Iguodala.
It's directed by Arts & Sciences Matt Aselton and edited by Geoff Hounsell at Arcade Edit.
Side note – us Canadians can relate. Take a look at the 2006 "Dirty Hand" spot for Hockey Canada below directed by Mark Gilbert.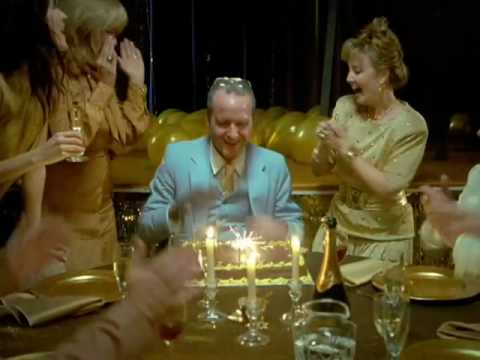 keep looking »