Monday, January 26, 2015
Lowe Roche is pleased to announce that Jeff Dack has joined its Toronto office as Chief Strategy Officer.
Dack will lead the strategic planning practice at Lowe Roche, his role as chief strategy officer is a brand new position at the agency. Dack is bringing with him a pedigree chalk full of experience having experience working in a variety of roles throughout his career both agency and client side.
Prior to Lowe Roche, Dack served as a marketing executive with Jamieson Laboratories, Canada's largest VMS (Vitamin, Mineral, Supplement) brand, where he oversaw the marketing and communications group. Before his tenure at Jamieson, Dack was the director of strategic planning at TAXI, where he was responsible for leading all strategic planning duties. With a team of strategists, he also successfully brought the strategic planning discipline and processes into the agency's offshoot, TAXI 2. Dack's move to Lowe Roche reunites him with agency CEO Monica Ruffo, for whom he worked with ten years ago at Cossette.
Monday, January 26, 2015
Toronto-based Smith is happy to welcome Roslyn Di Sisto as the newest member of the family. She joins Smith from Method Studios in Melbourne/Sydney, Australia where she has been a sought-after Film Colourist since 2009.
Di Sisto has worked on many notable commercials and campaigns for clients including Mini, Virgin Mobile, Powerade, FIFA World Cup Promos, Subaru and Nissan. She has worked with many internationally recognized directors and top ad agencies in Melbourne and Sydney, such as Ogilvy, Havas Worldwide, JWT, Fenton Stephens, Clemenger BBDO and Leo Burnett. In addition, Di Sisto has graded music clips for top Australian artists like Vance Joy and Boy & Bear, as well as worked on many short films.
View her reel below. Read more.
Monday, January 26, 2015
New York based VFX shop Artjail is pleased to announce that John Skeffington has joined the team as Head of Production.
Skeffington is a producer with a knack for paying attention to detail and a disposition conducive for making clients feel comfortable. He brings an infectious energy with him that aligns with the studio.
His portfolio boasts a wide breadth of experience. Skeffington arrived at Artjail from MPC New York where he served as senior producer. He ran the University of Phoenix & Fidelity accounts and produced ads for Cadillac, Coca-Cola, McDonald's, Sprite, American Airlines, Allstate, Pennzoil and the American Heart Association, and worked with several reputed ad agencies, including Arnold Boston, Translation and Mother among many others.
Artjail recently announced an affiliation with Analog, a London based independent Creative Visual Effects Studio.
Thursday, January 22, 2015
Here's a super cool project – those kids above, they designed the skateboards they are holding – and created their own businesses to brand and market them. They even got high school credits for doing it. The skateboarding pipe pic is their graduating class photo. And it's way better than any school pic I ever had.
Anomaly, a new-model creative agency based in Toronto, is in its 2nd year of an on-going partnership with Oasis Skateboard Factory, an award-winning, Toronto District School Board alternative high school program that allows at-risk students to earn high school credits by running a skateboard and design company.
As part of this innovative partnership, students are matched with mentors from Anomaly who coach and support them through the development of their skateboard brands from the ground up – including naming, brand manifesto and visual identity – and through their professional development as entrepreneurs. A classroom learning series teaches and develops essential business and life skills which are then applied and evaluated by peers and mentors.
Wednesday, January 21, 2015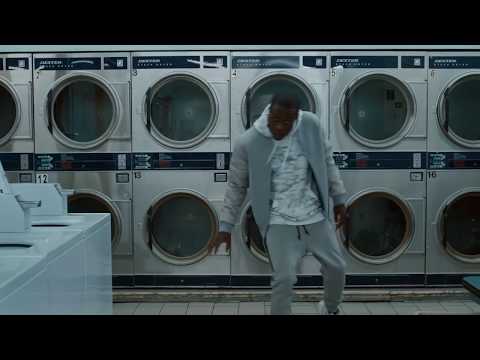 Since I heard this song yesterday, I have not been able to get it out of my head. First off, I really like it. Secondly, it reminds me of a 90s house track. It sounds SO familiar, but I cannot put my finger on it and it's slowly driving me crazy. Please help.
"Forever" is the latest video to be released off of Majid Jordan's EP, A Place Like This. Directed by Common Good's Jamie Webster, who also directed the slick, sexy and stylish Her video for Majid Jordan, the short sweet catchy song takes the viewer on a solo dance party through some of Toronto's most beautifully designed buildings.
A shout out to Izzy Ehrlich at Rooster Post Production, who edited the video.
Tuesday, January 20, 2015

Australian haircare brand Aussie has tapped into the talents of Graydon Sheppard and Kyle Humphrey's successful Sh*t Girls Say series (films, twitter and a book) with this new comedic spot – Sh*t Girls Say About Hair.
The spot was created by mcgarrybowen, and Graydon Sheppard directed via The Directors Bureau. In Canada (where we miss him & Kyle terribly) Graydon is repped by Soft Citizen.
Nicely done Graydon & Kyle!
Tuesday, January 20, 2015
The Rescued Film Project has just launched this amazing video about 70 rolls of undeveloped World War II film that has come their way.
The Rescued Film Project is an online archive gallery of images that were captured on film between the 1930′s and late 1990′s. Each image in their archive was rescued from found film from locations all over the world, that comes to them in the form of undeveloped rolls of film. They have the capability to process film from all era's – even film that has been degraded by heat, moisture, and age. Or is no longer manufactured.
Check out the WWII pictures on their site. You should also look at their other collections – I really like the Rescued People archive (one pic below). And you should follow them on Instagram and like them on Facebook.
Monday, January 19, 2015
I love this idea. Toronto-based editorial shop Panic & Bob is decorating its walls with instagram pics. There's about 40 pics up already and as they have a lot of walls to fill, all you have to do to get in on the action is tag a pic with #panicandbob on Instagram.
It's a super fun project that was the idea of Partner and Editor Michelle Czukar. Thanks to Partner and Editor Matthew Kett for sending me pics of the pics.
Monday, January 19, 2015
Netdiver, one of the first online design portals, has rebooted its Best of the Year round-up after a 5 year hiatus.
For the BOTY feature they revisit the past year of design news and choose projects based on originality, quality and inspirational value.
View the selected projects here.
Thanks to Carole Guevin for sending it my way.
Friday, January 16, 2015
Here's a well-executed and thought-provoking PSA from Children of the Street Society's Predator Watch and #ParentProject campaign advising parents to talk to their children about the dangers of online predators.
The spot was created by Cossette, Vancouver. It is very similar to this 2004 spot out of France, created by Saatchi & Saatchi, Paris and directed by Toroto-based Yael Staav.
Both spots simply and cleverly portray frightening issues.
Both spots simply and cleverly portray frightening issues. Full credits for the Children of the Street Society spot are posted here.
keep looking »