Monday, September 15, 2014

Via Montreal-based agency Alfred, Chartwell Retirement Residences has launched a new integrated campaign featuring unscripted first-person testimonials from its residents.
"To set Chartwell apart from its competitors, we wanted to go beyond the idea of service and take over a territory that is even more focused on their residents, not as beneficiaries, but as people," said Jean-François Bernier, President and Creative Director at Alfred. "Welcoming each person's uniqueness" became the cornerstone of the new brand image and the advertising campaign we developed."
The one of the two testimonial spots, "Hal" is posted below.
Read more and see more of the work.

Friday, September 12, 2014
Sovereign State Celebrates Toronto Culture with Unique Event
Toronto-based Idea consultancy Sovereign State is paying homage to the city it calls home with a unique event celebrating Hogtown's cultural and commercial growth.
Taking place at the iconic Gladstone Hotel on Friday, September 26, the event will be centred on the launch of a print series by Sovereign State sister brand State Goods. The series features artwork from Sovereign State designers, artists and collaborators, including illustrator Nimit Malavia, current cover artist for the DC Comics series Fables, motion graphics designer and film director Jullian Ablaza, Art Director and Designer Ibraheem Youssef, and Sovereign State Creative Director Joel Gregorio. Each print features iconic Toronto imagery that any resident would recognize as being uniquely endemic to the city. One print, for example, features the alphabet as Toronto-centric icons like the TTC, Sam the Record Man and Honest Ed's, while another depicts Toronto's native flora and fauna springing forth from the top of the CN Tower.
The experience will also harness the momentum behind Toronto's burgeoning commercial development by bringing together a unique blend of resident brands — some well-established, some new, all Sovereign State clients for whom the boutique design agency has done design work — representing some of the best facets of Toronto culture.
Read more and get complete event info.
Tuesday, September 9, 2014

Being a brand long associated with sun and summer, Corona is providing Canadians with some extra sunshine at the end of this summer via their "Corona Sun Beam".
Via Toronto-based creative shop Zulu Alpha Kilo, a Corona reflector screen has been mounted to a crane to divert some extra sunshine onto shady patios. Nice stunt.
Monday, September 8, 2014
I like me some clever visuals set to some good music.
To countdown the excitement of ESPN's College Game Day Football, Coke Zero has launched a series of spots. Each of the five-15 seconds spots will air on a specific day of the week, subtly illustrating a fan ritual.
View the 30 second combo spot – all five-15 second spots combined – above. View all five individual spots here.
Fitzco/McCann created the campaign that's directed by Arts & Sciences' Matt Aselton and edited by Geoff Hounsell, Arcade Edit.
Friday, September 5, 2014
I love me some paper art and can not believe I've never stumbled across Elsa Mora's work before.
On her site, All About Paper Cutting, not only does she share her passion for paper, which she manipulates in many ways – from flat pieces to 3 dimensional sculptures and installations, to photographic images and animation – but she also shares some great resources and sources for inspiration.
See more of her work. Found via Fubiz.

Wednesday, August 27, 2014
Laser Cat, the giant cat head sculpture that projects art via lasers out of its eyes, is coming to Canada.
The ADC-commissioned Laser Cat from the Barcelona-based art duo Hungry Castle, will be on display from Sept. 10 to 14 at the Beakerhead festival for art, science and engineering in Calgary. On Sept. 13 it will project personal art projects made by creatives from the ad industry.
People can submit an image, gif or video of their masterpiece on feedlasercat.com. All art is accepted except for commercial work.
The story-tall cat head is one part Japanese Maneki-neko, one part Egyptian Mau, and was first shown off at ADC's annual award show in Miami back in April. To date, more than 15,000 works have been uploaded to Laser Cat. Since its south Florida unveiling, Laser Cat has beamed down in Barcelona, with plans afoot to take it to New York, London, and Dubai.
Wednesday, August 20, 2014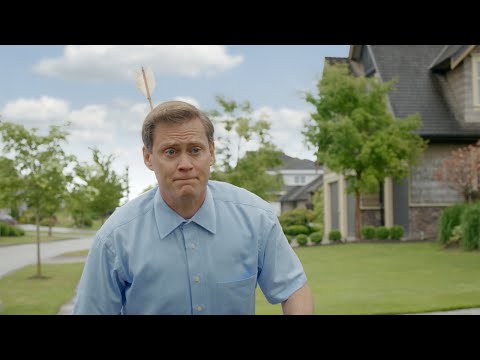 Rethink's latest for Science World is painful to watch…in the best possible way. Who knew a kick in the groin could be so educational?
Directed by OPC//FamilyStyle and Recommended director Chris Woods, the ad made for the children's science museum won't be allowed to air on television. Canadian censors deemed the script too violent for TV. Good thing there's the internet.
Here are some other favourite facts that Rethink has brought to life over the last 13 years for Science World.
Shout out to my friends at Crush who did the VFX. Full credits.
Monday, August 18, 2014
Wowzers. EA Sports has put together one crazy feast for your eyes in their latest for Madden 15.
The three-and-a-half minutes long film features Kevin Hart and Dave Franco (I didn't know James had a brother) performing in an outrageous mini-musical.
San Francisco agency Heat created the spot, that's directed by Hungry Man's Wayne McClamm and edited by Arcade Edit's Christjan Jordan.
Wednesday, August 13, 2014
Photographer James Ostrer's latest project, called "Wotsit All About" and currently being shown at London's Gazelli Art House's Window Project, highlights the corruption of globalisation, along with the increasingly dangerous methods of food production.
The images look sugary sweet at first, I may have even gotten hungry, but at closer inspection, they are monster-like and not something you'd want to bump into in a dark alley or find hiding under your bed.
Here's how the press release describes the series:
James Ostrer's photographs of sugar adorned subjects allude to the history of primitive art, synthetic dietary sugar intake, and an irreverent twist on the absurd in which societal practices of ingestion oscillate into a nightmarish world of abject effrontery and nutritional disillusionment.
Digest that.
Found via PSFK. See more images.
Wednesday, August 6, 2014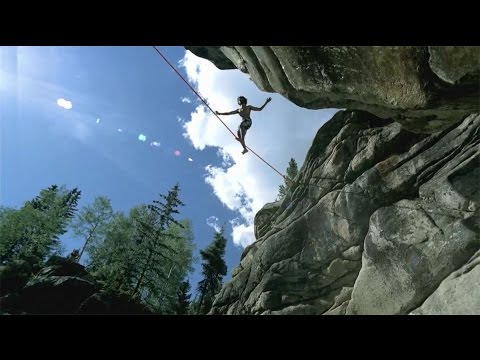 From spiders to heights, to singing in public, no fear is too big or too small to be included in the Fearless Challenge, a new online fundraiser for the Canadian Cancer Society.
The Fearless Challenge, an integrated campaign centred on a website at FearlessChallenge.com, created by advertising agency Lowe Roche, is daring anyone and everyone to confront their fears to help those living with cancer do the same. It's an exciting new signature fundraiser from the Canadian Cancer Society, and a different way for the charity to frame the narrative around cancer.
The goal of the Fearless Challenge is to change perceptions around cancer by creating hope through fundraising that the disease will become more manageable in the future.
By pledging to confront their own fears, no matter how big or small, for a dollar amount they decide, Canadians can raise funds to help people living with cancer do the same. It's a strategically pivotal and differentiating initiative that goes beyond the typical event-type effort to open up a new approach to fundraising.
keep looking »