Thursday, July 2, 2015


Throwback Thursday to February 2008 and this video for Utah Saints' remix of Something Good. I love the original Kate Bush song too, and who doesn't love the Running Man?!
Eran Creevy directed this video via London pro co Between the Eyes and LA-based Sleeper Films.
Tuesday, June 30, 2015

A shout out to my friends at Arcade Edit on contributing to some great Cannes Lion-winning work. Arcade's talented editors worked on BBDO NY's Snickers "Brady Bunch" and Translation's Value City Furniture which both picked up Silver Lions in Film. "Left Swipe Dat" for Truth, via 72andsunny, won Bronze in Branded Content. And W+K's Jeff Bridges Sleeping Tapes for Squarespace (LOVE) won a Silver in Cyber.
You can watch all the work here.
Congratulations to everyone who worked on these spots.
Monday, June 29, 2015


In its second year, the Health Lions are held in Cannes before the Cannes Lions. A big congratulations goes out to the team at Toronto's RMW Music for the two radio spots they worked on for DDB Canada's K-Y campaign for Johnson & Johnson. "Man Boobs" and "Bald Spot," posted below, picked up a Silver Campaign Lion in Radio – Use of Music/Sound Design category. The seductive slow jams featured in the campaign were all produced by Dustin Anstey and sound engineered by Kyle Gudmunson and Ryan Chalmers.
And here's a timely win – FCB Toronto and FCB Chicago took home the only Silver Lion for Canada in the Charities, Fundraising, Appeals, Non-Profit Organizations, Public Health & Safety and Public Awareness Messages sub-category for the beautifully crafted and heartfelt "Nobody's Memories" spot for PFLG – posted above. RMW's Steve MacKinnon composed the music, Ryan Chalmers handled the sound engineering and Ted Rosnick produced.
Sunday, June 28, 2015

Wieden+Kennedy New York's moving tribute to retired Yankees #2 shortstop Derek Jeter earned the 2015 Integrated Grand Prix at the Cannes Lions International Festival of Creativity. The campaign kicked off with a stirring, poetic spot directed by Arts & Sciences Matt Aselton, which assembles an all-star group of celebrities, competitors and fans who honour the baseball player by tipping their hats. The film was just one aspect of the campaign, which expanded to social media, outdoor and even products.
Thursday, June 25, 2015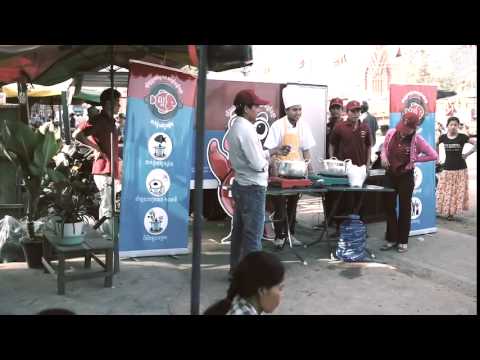 This little iron fish won the Product Design Grand Prix in Cannes last night.
As the case study above shows, Geometry Global in Dubai, United Arab Emirates, approached the problem of iron deficiency in Cambodians by trying to find ways to more iron into their diet. One way, they found, was to simply put a piece of iron into skillets and pans while cooking. But Cambodians were not keen to do this, until they made the piece of iron into the shape of a fish. Great stuff.
Thursday, June 25, 2015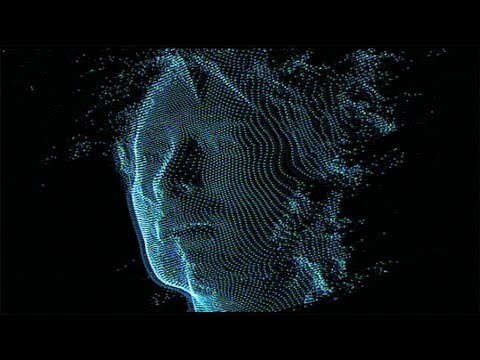 Throwback Thursday to July 2008 and this video for Radiohead's House of Cards – which was the first music video ever to be premiered by Google. Directed by Hollywood-based director James Frost, the video was also the first to be shot without the use of any cameras and only using lasers and scanners.
Two different types of technologies were utilized for the video; the Geometric Informatics system and two lidar (light detection and ranging) systems. The Geometric system is a scanner that uses structured light to capture detailed 3D images at close proximity. The lidars are laser systems that scan large environments in 3D as well. The Velodyne lidar system has 64 lasers that rotate and capture in 360-degrees 900 times per minute and was operated during the video shoot. Aerotec also provided additional lidar images. Geometric processed their own data while 510 Systems and the Syndicate processed the Velodyne lidar data.
Wednesday, June 24, 2015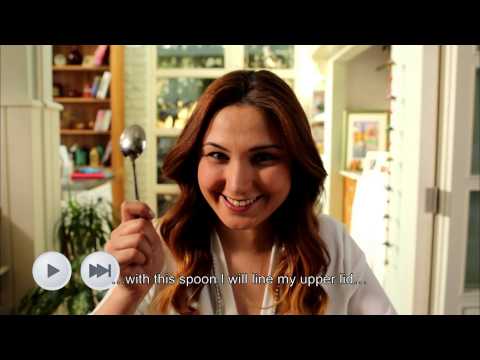 Vodafone's "Red Light Application/Between Us" initiative from WPP's Y&R Istanbul, with support from Mindshare in the region, has won the Media Grand Prix at Cannes.
A whopping fifty percent of Turkish women are subject to domestic violence, according to Istanbul shop Y&R Team Red. So along with client Vodafone Turkey, the agency sought to make the world a safer place for women with the innovative "Red Light" mobile app, which allows them to send a call for help to three contacts with a simple shake of their phones.
But the simplicity of the app wasn't the only cool thing about it. The agency knew that in order for it to be effective, its existence had to be hidden from abusers.So to promote the app to those who need it, the agency introduced it through women-targeted content such as a beauty tutorial from a "famous" blogger. Word also went out through other female "channels" such as lingerie garment labels and waxing strips.
According to the agency, the app was downloaded 6,991 and activated 3,591 times.
Tuesday, June 23, 2015

Volvo's Life Paint has won the Promo & Activation Grand Prix in Cannes.
The project, created by Grey London, is built on the premise that best way to survive a crash, is not to crash. LifePaint is a unique reflective safety spray. Invisible by daylight, it shines brightly in the glare of car headlights. Making the invisible, visible so everyone is safer on the road.
On top of this being a great idea, I love the video and their choice of music for it.
Friday, June 19, 2015
Last month I launched Koodo's new brand platform, Choose Happy, created by Toronto-based Camp Jefferson. The campaign celebrates that Koodo's customers are the happiest in Canada (according to JD Power's ranking of Best in Customer Satisfaction). To showcase this, they created a campaign of small bits of happiness-infused, mobile optimized content built for sharing.
To date to following has been created – 8 spots, 7 Pre roll spots, 5 GIFs created for Happy Hub, 17 music tracks, 58 animations from Mike Perry, 4 installations, 1 Choose Happy Mural, additional 25 animations and 8 games on the Happy Hub.
The Cat Paint game on the happy hub seems to be a favourite (who doesn't want to paint a cat?), and many people have shared their designs on Koodo's Facebook page. I've shared a few of my favs above. See more here.
Koodo and Camp Jefferson will continue to build more happy for this campaign as it goes on.
Thursday, June 18, 2015

This week's Throwback Thursday is a short trip back to March 2012 and this project I frequently refer to as "little card, big PR." It got a lot of traction.
Bos, Toronto (now DentsuBos) made a business card that you can roll up and smoke. Toronto-based Head2Head wanted to produce a value-added product for their clients that wouldn't cost them an arm and a leg. Combining this with the desire to rebrand, Bos, Toronto created a business card that served a dual purpose. Not only does it provide a functional benefit (given that each card contained 5 perforated filters), but it also adds a stickiness factor because the card would be something you'd hold onto and refer to, as frequently as you smoked. See more images.
Creative Director/Writer: Gary Watson
Art Director: Jennifer Saunders
keep looking »