Portfolio
Here are some samples of recent publicity we have obtained for our clients.
Posted January 11, 2016
Glossy partnered with FCB Toronto and FCB New York on The Window Project – a holiday installation that appeared in a Toronto storefront window to raise awareness over the increase of domestic violence over the holidays and to raise funds for a number of women's shelters across Ontario. Read the full press release here.
Read the full press release here.
Here's some of the traction we obtained: CityNews, New York Times, Global News' The Morning Show, Global News Hour Toronto, Huffington Post, Marketing Magazine, MSN.com, Adweek,  PSFK, Trend Hunter, The Stable, and Little Black Book. We also received coverage on CBC radio and TV as well as CTV news.
Posted December 3, 2015

Glossy partnered with The Garden to promote its work with IZ, a company dedicated to the creation of sophisticated and functional clothing for people using wheelchairs, founded by renowned designer Izzy Camilleri.
Not only did The Garden reframe and rebrand the business, they also saw an opportunity for the company to have an even bigger positive impact beyond the world of fashion. The Garden shifted the company's traditional retail business model with an initiative called Access10: with every product purchased, IZ will give 10 per cent of its total gross sales towards projects to increase accessibility. Through Access10, IZ partners with organizations such as Stop Gap to help mobilize teams to build brightly coloured ramps in communities across North America.
Headlining IZ's brand relaunch is a new social media campaign called "Fashion IZ Freedom," that utilizes the power of fashion to get the message out about the importance of making the world a more accessible place.The campaign calls on people to order a special "Fashion IZ Freedom" t-shirt to raise awareness around accessibility issues. Once they receive the shirt, people are prompted with a card to "take a seat" for accessibility issues across North America by taking a seated selfie while wearing the shirt. They are then encouraged to share their pics with their social networks tagging @IZadaptive and #FashionIZFreedom. All proceeds from these t-shirts go towards building ramps in communities across North America. Read more here.
Here's some traction on this project and social initiative – FastCompany's Co.Create, AdWeek, Strategy, Osocio.
Posted October 18, 2015

Glossy partnered with NYC-based Piro and Chipotle to promote the brand's popular Boorito promotion. We had previously partnered with both in January 2014 on Farmed and Dangerous.
Read all about it on Adweek and FastCompany's Co.Create.
Posted October 7, 2015

Glossy worked with LA-based Community Films to promote its latest heartfelt spot for Cheerios via Saatchi & Saatchi New York. The spot, called "Grandpa," is directed by Matt Smukler, who has teamed up with the brand and agency on a number of memorable ads — most notably, the one with the interracial family that caused such a stir in 2013.
Here's some of the love "Grandpa" received – Creativity, Huffington Post, Adweek, FastCompany's Co.Create, Ads of the World, Agency Spy, Adland, The Stable, The Drum.
Posted September 10, 2015

Glossy partnered with UNION and Mount Pleasant Group to promote QUITBIT. QUITBIT is designed to take the wearer's lifestyle habits into account and use that information to calculate how much time they have remaining in their life. Once the user's time is almost up, it sends a notification alerting the person that it is time to start preparing for their final goodbye.
The product is fake but the idea serves to help keep funeral planning top of mind for all demographics, even the younger crowd who may not have ever thought about it. Read the press release.
Here's some of the traction on the project – Globe & Mail, Ad of the Day on Adweek, Creativity,  Campaign, Co.Create, Marketing, Unruly, TrendHunter, AgencySpy, MediaPost, Brand Channel, Daily Dot, PSFK, Shoot, Ads of the World, E Wear Now, Culture Pub, Mobile Marketing, Bandt, Stimulant. Bits and Pieces, MedGizmo, Daily Buzz, Wearable Weekly.
Posted August 26, 2015

Glossy partnered with Toronto-based Matchstick and Milwaukee-based Cramer-Krasselt to promote Johnsonville's new TV, print and Canadian social media campaign. Read the press release here.
The traction we obtained includes the article from Western Grocer (posted above), as well as coverage in Marketing, Strategy, Canadian Grocer, Adweek's Agency Spy, and AdNews.
Posted July 3, 2015


To promote Volvo's new XC60, Grey Canada set out to created pre-roll ads you actually want to watch. They hyperlinked specific YouTube themes and subject matter to specific car features. Team members from Creative, Media and Analytics all worked together 24hrs/day, creating hundreds of XC60 pre-roll videos that delivered trending & topical messages in real time. In addition to 'standard' YouTube themes and tags.
Here's some of the traction we obtained on this project: FastCompany's Co.Create, Aweek's Agency Spy, Strategy, Inspiration Room, Creative Criminals, Hot Digital, The Stable, Ads of the World, La Reclame.
Posted July 3, 2015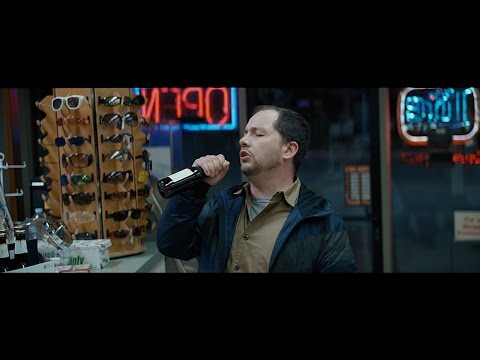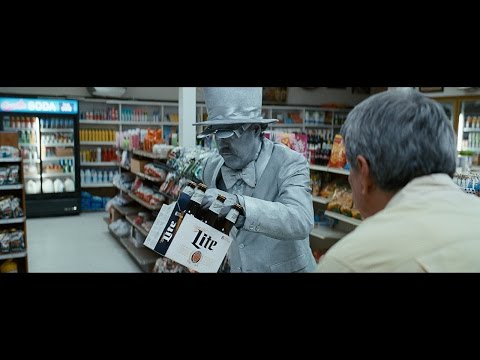 Glossy partnered with LA-based Arts & Sciences to promote the new slice-of-life Miller Lite campaign created by TBWA\Chiat\Day LA.
The multi-spot campaign stars Marco Rodriguez of Eastbound and Down fame as the all-knowing shopkeeper who plays host to a colourful cast of characters. Arts & Sciences Matt Aselton directed the campaign and you can see more of the spots here.
Read a feature on the campaign in FastCompany's Co.Create.
Posted July 2, 2015


Glossy partnered with Toronto-based Camp Jefferson and Koodo Mobile on the launch of its new brand platform, "Choose Happy."
From the bottom up, Koodo's new platform is mobile-optimized, engineered from the digital world to the traditional, hearkening to how people now predominantly consume their content. In developing the platform, Camp Jefferson's creative exploration started with the most important screen in people's lives — the mobile phone — and was inspired by the 'bite-sized' content people seek out and want to share. The result was a brand platform that references the responsive grid-based thinking of the digital realm, that's highly flexible and can be sliced and diced in different ways, and easily deployed across a range of media. "Choose Happy" will be an enduring platform with work rolling out consistently over the next few years.
Read the press release.
Here's some of the traction on the new brand platform and the campaign around it. Communication Arts, Adweek, Marketing, Strategy, Applied Arts, Agency Spy, Ads of the World, Little Black Book, The Stable, Adeevee.
Posted May 25, 2015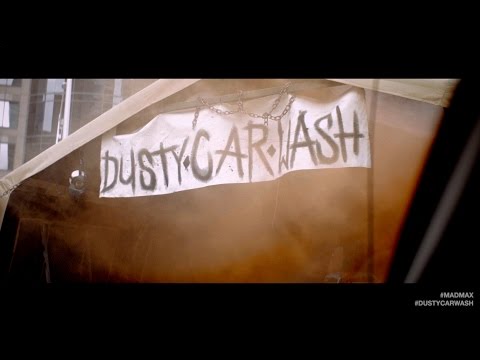 Glossy partnered with Toronto-based Lowe Roche to promote its Dusty Car Wash for Universal Films' Mad Max: Fury Road.
To promote the film, a piece of downtown Toronto was transformed into a post-apocalyptic world – complete with scrap metal, pyrotechnics and of course, coloured smoke grenades. People were invited to bring in their vehicles and have them covered with dust, which became canvases for artists. These artists would then re-create imagery from the movie on each vehicle, including: skulls, flames, gears, movie quotes, and even the title and release date. Once vehicles were covered with artwork, they drove away – creating mobile billboards all around the city. Read more.
Here is some of the traction we obtained on the project: Creativity, FastCompany's Co.Create, The Drum, Shots, Applied Arts, Agency Spy, Trend Hunter, MediaPost, Creative Criminals, Ads of the World, Narrative is Power, Little Black Book.
keep looking »