Portfolio
Here are some samples of recent publicity we have obtained for our clients.
Posted March 12, 2014
Glossy worked with Red Urban and Volkswagen Canada on the promotion of the documentary film Once More. The Story of VIN 903847 and the accompanying website OnceMore.ca. The film and website are about one special 1955 Beetle that's been around the world three times and is still on the road. Read the full press release.
Here's some of the coverage we obtained on this project – Communication Arts, FastCompany's Co.Create, Shots, The Drum, Digital Journal, AdNews, Marketing Magazine, Little Black Book, Agency Spy, AdRants, Creative Criminals.
Posted March 11, 2014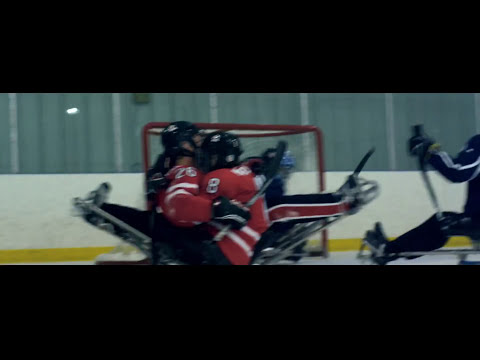 In the lead-up to the Sochi Paralympic Winter Games, glossy partnered with BBDO Toronto to promote this spot for the Canadian Paralympic Committee. The 60-second spot, titled "What's There," compels viewers to look past the disabilities of Paralympic athletes – and instead fathom their complete, elite, world-class abilities.
Here's some of the traction we got on the campaign: Communication Arts, Creativity, Applied Arts, Creative Review, Shots, Media Post, Creative Criminals and a Q&A with the creatives in SourceEcreative.
Posted February 5, 2014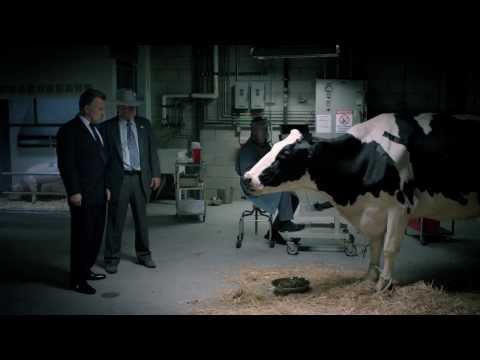 Glossy partnered with New York-based production company Piro to promote the new Chipotle original comedy series,  "Farmed and Dangerous," that satirically explores the world of industrial agriculture in America.
Here's some coverage we obtained for Piro on the project: The Spot on Adweek, Creative Review, PSFK, Contagious, Brand Channel, Little Black Book, Business Insider, Agency Spy.
Posted January 16, 2014
Glossy again partnered with Rethink on their second Molson Beer project, this time with Untitled Films. This spot chronicles the journey of three real friends, two of them surprising the other one (who's a rabid hockey fan) currently living 10,000 miles away in the Gili Islands in Indonesia where there are no motorized vehicles whatsoever. The friends come armed with precious cargo: a satellite system for the Olympic Games, and of course a red fridge stocked full of Molson Canadian.
Here's some of the traction the spot received.
Creativity, FastCompany's Co.Create, AdWeek, Ads of the World, Advertlover, Applied Arts, Trend Hunter, Strategy, MediaPost, Trendolizer.
Posted January 16, 2014
Glossy worked with Portland-based music shop Walker to get this behind the work feature on their "Mom Song" for Old Spice via W+K Portland.
Posted January 13, 2014
Unhappy with the Canadian Government's proposed logos for Canada's 150th Birthday, art director and graphic designer Ibraheem Yousseff rallied Canadian designers together to submit their own (better) logos in The 150 Logo Project.
Youssef was overwhelmed by the response – not only from the design community but also from the national and international media attention the project received.
Glossy worked with Youssef to promote the project. Here's some of the attention it received.
Communication Arts, CBC's Power and Politics, Sun TV, Toronto Star, Huffington Post, Design Taxi, 680 News, Creative Review, FastCompany's Co.Create, Strategy Magazine, Global News, Toronto Life, Marketing Magazine, Yahoo! News, CityNews, Applied Arts, AdRants.
Posted October 2, 2013
Glossy worked with Lowe Roche and TFO on the Living Opera Piano -  a 12-note, giant keyboard that you play with your feet, featuring opera singers who elegantly belt out their corresponding notes as the different keys are played. The singers were connected to the notes via vibrating bracelets, so every time someone stepped on their note they would get "shocked" into singing.
Here's some of the traction on the project – Marketing, Creativity, FastCompany's Co.Create, PSFK, Campaign Brief, Daily Dot, AdRants, Toronto Egotist, Stimulant, CBS News, Media Post, AdLand, What's Trending.
Posted September 30, 2013
We love working with Honey Badger director James Frost. He has this wonderful way of mixing technology and art in his projects. He recently reached out to glossy to help with his most recent project, this human printing press for Nike Turkey, via W+K Amsterdam.
It garnered feature articles in FastCompany's Co.Create and in Creative Review.
Check out more of James' amazing work here.
Posted September 16, 2013

Glossy teamed-up with Toronto based creative agency UNION and Colgate-Palmolive to launch the Twitter-based campaign called, "There's Something In Your Tweet," to support the introduction of the new Colgate* Slim SoftTM/MC toothbrush in Canada.
The campaign includes a first-of-its-kind service that puts Twitter to a completely new use: anonymously alerting people to food stuck in their teeth, sparing friends the embarrassment of pointing it out themselves.
Here's some of the traction on the initiative – Creativity, AdAge, Branding Magazine, Campaign Brief, Media Post, Ads of the World, DIGIDAY, The Drum, Applied Arts, Media Post, AdVirtues, I Believe in Advertising, Saatchi London's Blog and Adverblog.
Posted August 28, 2013
Glossy worked with Anomaly and MINI Canada to promote the MINI Roller Coaster – an experiential campaign where three MINIs were converted into a roller coaster (of sorts). Read the full press release.
Here's some of the traction that this stunt garnered – PSFK, Media in Canada, Design Taxi, Campaign Brief, Creativity, Marketing, The Inspiration, Ads of the World, AdRants, Design Boom, The Drum and Little Black Book.
keep looking »