Pop-Culture
Posted February 23, 2015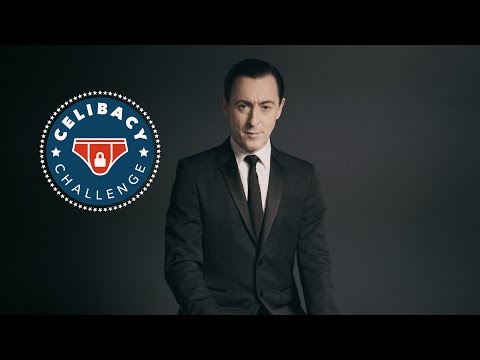 I love Alan Cumming and this awesome tongue-in-cheek and visually suggestive PSA for GLAAD and the Gay Men's Health Crisis.
The spot points to celibacychallenge.com, which has the clever tagline, "America's Hardest Challenge," where people can sign a petition in the hopes of changing the FDA's rules around donating blood. In the past, gay and bisexual men have been banned from donating blood, but now they can give blood – if they've been celibate for one year. Eek. The petition aims to pressure the FDA to screen all prospective blood donors based on risk, regardless of their sexual orientation or gender identity.
The campaign was created by Saatchi & Saatchi New York. The spot is directed by Ari Sandel, Bullitt, and it's edited by Jeff Ferruzzo, Arcade Edit.
Posted February 9, 2015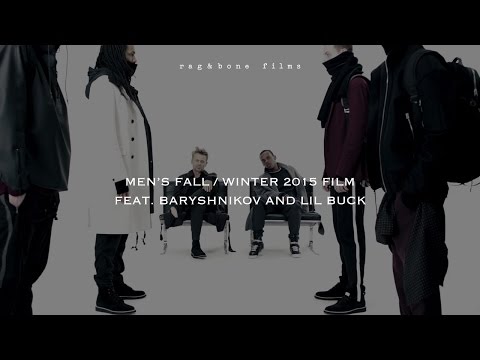 Wow, Mikhail Baryshnikov looks amazing. Ok – Lil Buck looks great too, but Mikhail, man you are aging well.
I love everything about this fashion film for Rag & Bone's Fall Winter 2015 men's collection – the casting, the movement, the editing, the music, the clothes. So so good. It's directed by the lovely & super talented Georgie Greville, Legs Media.
Posted February 4, 2015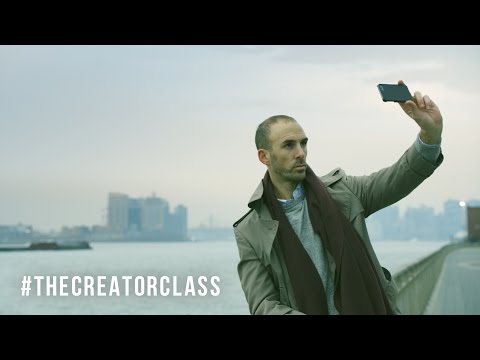 I'm a BIG fan of director Matthew Frost's work, and am happy to see this film on FREE's The Creator Class.
Directed by Paul Johnston and Adam Beck, Content turns the camera around, as Matthew Frost plays Matthew Frost in this self-aware doc about filmmaking in a celebrity-saturated internet age. Peer into Matthew's daily life and learn about a creative process that blends the efficiency of a commercial film with a sense of humor in a world that takes itself too seriously. Beyond all else, learn from a Creator who has made lightning strike again and again with a viral, modern-day genre all it's own.
Posted January 22, 2015
Here's a super cool project – those kids above, they designed the skateboards they are holding – and created their own businesses to brand and market them. They even got high school credits for doing it. The skateboarding pipe pic is their graduating class photo. And it's way better than any school pic I ever had.
Anomaly, a new-model creative agency based in Toronto, is in its 2nd year of an on-going partnership with Oasis Skateboard Factory, an award-winning, Toronto District School Board alternative high school program that allows at-risk students to earn high school credits by running a skateboard and design company.
As part of this innovative partnership, students are matched with mentors from Anomaly who coach and support them through the development of their skateboard brands from the ground up – including naming, brand manifesto and visual identity – and through their professional development as entrepreneurs. A classroom learning series teaches and develops essential business and life skills which are then applied and evaluated by peers and mentors.
Posted January 20, 2015

Australian haircare brand Aussie has tapped into the talents of Graydon Sheppard and Kyle Humphrey's successful Sh*t Girls Say series (films, twitter and a book) with this new comedic spot – Sh*t Girls Say About Hair.
The spot was created by mcgarrybowen, and Graydon Sheppard directed via The Directors Bureau. In Canada (where we miss him & Kyle terribly) Graydon is repped by Soft Citizen.
Nicely done Graydon & Kyle!
Posted January 19, 2015
Netdiver, one of the first online design portals, has rebooted its Best of the Year round-up after a 5 year hiatus.
For the BOTY feature they revisit the past year of design news and choose projects based on originality, quality and inspirational value.
View the selected projects here.
Thanks to Carole Guevin for sending it my way.
Posted January 15, 2015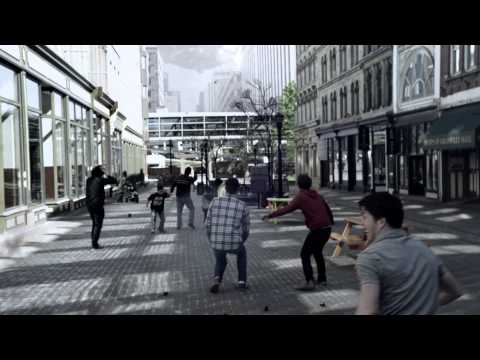 Although I'm not a fan of mock reality Sci-Fi style of this spot, it's been done a number of times before – I think starting with this 2003 award-winning spot, I do like the message and the amount of work that I can see went into its creation.
According to the info for the spot, "in 2014 the use of the K-Cup reached unparalleled levels. Output became so high that there was enough discarded K-Cups to circle the earth 10.5 times." That's a lot.
Brita has been using the same statistical strategy for a couple years now – a spot released in 2013 says that plastic bottles thrown away could go around the world 190 times.
Kill the K-Cup was created and directed by Charles Wahl of Egg Studios in partnership with Social Bean Coffee Co - both are based in Halifax where the spot was shot. The two also launched a website, killthekcup.org, that features relevant articles and a Change.org petition that urges Keurig to make its pods recyclable. Keurig has said all of its K-Cups will be recyclable by 2020, but the petition says that's not soon enough.
Posted January 9, 2015
The latest for Toronto Crime Stoppers, via DDB Canada and directed by Partners Film's Michael Downing, is a mix of Breaking Bad and Jamie Oliver – And I really like it.
The spot is part of the first public service campaign for Toronto Crime Stoppers, and it provokes recreational or party drug users to become more vigilant about MDMA, popularly known as ecstasy or Molly. Warning consumers, "Molly is not the drug you think it is," the new awareness-building initiative features a video, parodying a cooking show, where a drug lab "cook" shares his recipe for Molly laced with methamphetamine and bath salts.
Although the spot is entertaining, this issue is no laughing matter – this past summer, two people died as a result of party drugs at the VELD Music Festival.
Posted January 8, 2015
Looking for some procrastination for 2015? Spend some time to take a look at what Fubiz considers to be the best music videos of 2014.
It's a great round up of tunes and eye candy, and I'm happy to see work from my friends over at Common Good in the mix – they created the sexy and stylish "Her" for Majid Jordan.
Posted January 7, 2015

Here's some nice in camera animation ingenuity from Blinkink's Greg Barth for Hello Play, a Belgian online electronic music platform.
Using 3D printing, stop frame animation and a magnitude of white chocolate Barth creates a retro interpretation of electronic music using objects that glitch and deform, perfectly reflecting the audio. The making-of is below.

keep looking »