Pop-Culture
Posted April 11, 2014
Procrastinating? Here's an awesome Friday time waster – Bolthouse Farms' The Food Porn Index.
It seems people hashtag pics of unhealthy food more so than healthy food – no real surprise there. Bolthouse Farms says they created this index to track the health of food on the internet and hope that the site encourages people to post pics of more healthy food. Healthy or unhealthy, the site has some pretty fun elements, like the still from the Donut Zoom above. Take a few minutes and check it out.
Found via Communications Arts.
Posted March 25, 2014
Chevy is revving up for the April 4th release of Captain America: The Winter Soldier. This spot, Captain America: All in a Day's Work, is part of a multi platform-campaign build around the film. This spot features kids imaging themselves as the characters in the sequel, before one climbs into a Chevy Traverse Crossover SUV when his mom picks him up from school.
The spot was directed by Anthony and Joe Russo (RSA), who also helmed "The Winter Soldier" and it's edited by Christjan Jordan, Arcade Edit. Agency is Commonwealth, Detroit.
More info on the campaign is on Variety.
Posted March 12, 2014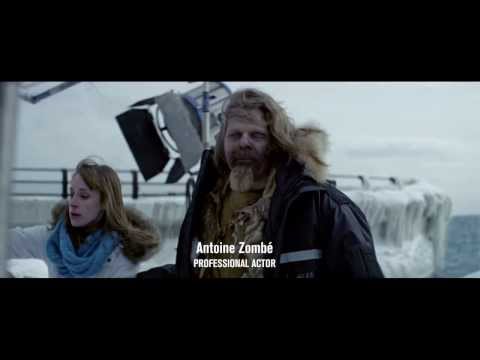 I really like this spot for the Canadian Film Fest by JWT Toronto and directed by Spy Films' Jonathan Bensimon.
The spot is about Antoine Zombé – a Canadian actor who is a real life zombie, playing a zombie in the movies. It's also about his plight to fame – as it's not easy being an overly polite Canadian zombie actor.
I have one beef with the spot – the title they chose for it. "It's Hard being a Canadian Actor" doesn't really make me want to click on it to watch it. But you should watch it. It's funny stuff.
Posted February 5, 2014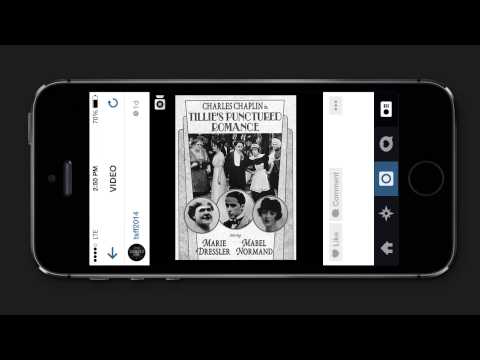 The Toronto Silent Film Festival and Cossette have partnered again this year with another old meets new campaign.
Last year the two created Instagram silent film trailers, this year they are celebrating Charlie Chaplin's Centenary with Instagram time machine – view the video above.
One of film's most famous icons, Charlie Chaplin, celebrated a historic milestone on February 2nd – 100 years since he appeared in his first film – and fittingly it came and went without much noise. Chaplin, known for his roles in iconic silent films, is the theme for this year's Toronto Silent Film Festival.
The "time machine" is a series of linked images on the account (@TSFF2014) that transforms the typically random clutter of Thumbnail Mode into a flowing, interactive timeline of one of film's most recognizable figures, including facts and video clips.
Posted January 27, 2014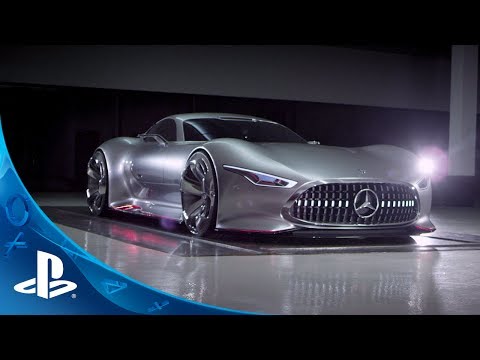 To mark the 15th anniversary of Sony PlayStation's Gran Turismo, the brand has launched a feature length documentary film on the iconic game. The trailer is posted above.
KAZ Pushing the Virtual Divide is brought to you by Moscovici/Proulx, the Creative Producers who brought you Urban Outlaw and Painting Coconuts.
This film is about drive; but not just the type you expect. It's about the passionate creative drive of Kazunori Yamauchi, the single-minded genius behind Gran Turismo's birth and breathtaking 15-year evolution. 'KAZ' captures Yamauchi's fifteen-year partnership with PlayStation; and his drive to reinvent himself and Gran Turismo, all in the laser-focused pursuit of a singular, perfect experience to share with the world and its future generations.
KAZ Pushing the Virtual Divide was created by Moscovici/Proulx, Industry Films, Married to Giants, Alter Ego, and Pirate Toronto.
Moscovici/Proulx are Tamir Moscovici, represented by Spy Films, and Paul Proulx, Married to Giants.
KAZ Pushing the Virtual Divide is currently available and free to watch on Crackle, part of the ONE SONY FAMILY, (CDN) and Hulu (US). As of February 5th it will be released widely on Sony Movie Channel, Sony Entertainment Network and Amazon Instant Video.
Posted January 23, 2014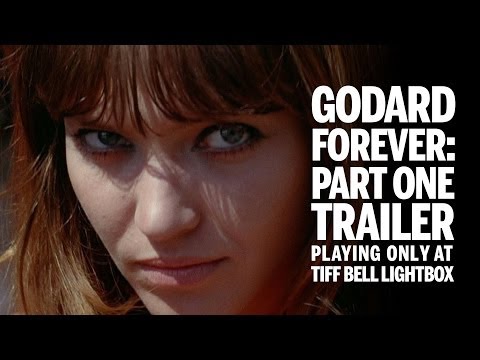 Oh TIFF, how I love you.
Part one of TIFF's two-season Jean-Luc Godard retrospective starts tonight. The first part of the series spans the French New Wave master's "Golden Age" from his epochal debut Breathless to the apocalyptic nightmare of Weekend. Yippee!
Posted January 21, 2014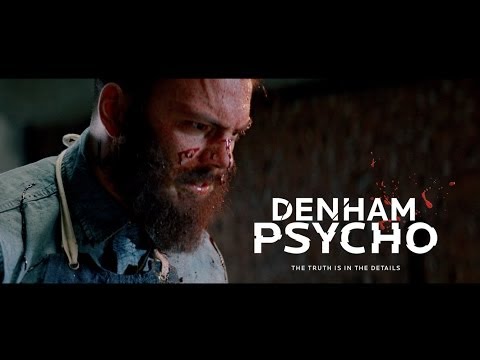 Clothing line Denham has recreated the business card scene from American Psycho with jeans and hipsters. Written by Ben Clark and directed by Hugo Keijzer. Nice.
Posted January 13, 2014
By now everyone is pretty tired of the words "polar vortex" and a lot of people did the boiling water experiment while in last week's deep freeze. No one captured it better than Minnesota's David Shelleny.
The Belize Tourist Board was quick to jump on the bandwagon with their own experiment, which failed, of course, due to their warm temperatures. Nicely done guys.
Scooped from Creativity where you can view it (why isn't this vid on YouTube?)
Posted November 26, 2013
Harry's, a company offering a great shave at a great price, has declared December 1st National Shave Day and want to help you "shave" goodbye to that Movember stache.
They have created this great film above, via Droga5 and Arts & Sciences director Tom Scharpling, to promote this new holiday that comes as a relief to most wives and girlfriends everywhere. I say "most "because I find that stache of yours kinda sexy . It's weird, I know.
Tom Scharpling is a recent addition to the Arts & Sciences roster. Tom's an American radio host, comedian, television writer, producer, and commercial film music video director. He is best known for hosting the popular weekly radio call-in comedy program "The Best Show On WFMU" and for acting as a writer and executive producer for the TV show MONK. SPIN magazine named Scharpling Music Video Director of the Year for 2012. Watch his reel here.
keep looking »