Pop-Culture
Posted October 5, 2015
Finally! The fast-food pyramid is explained.
"Endless Line," is the latest short film from Chipotle to promote Halloween fundraiser, Boorito.
Boorito has become one of the company's most iconic promotions. On Saturday, October 31 between 5pm and closing, Chipotle will offer $3 burritos, bowls, salads, and tacos to customers dressed in a costume with an, "unnecessary" addition. Proceeds from the fundraiser, up to $1 million, will benefit the Chipotle Cultivate Foundation.
The humorous film, created in conjunction with New York based studio, Piro and directed by Tim Piper, features a customer entering a fictitious fast food restaurant where she discovers what Chipotle would be like if it served traditional fast food rather than cooking by hand. It follows her as she orders from an endless line of workers, each adding a different artificial additive to her meal. Rather than accept her artificially flavored, colored, and processed meal, she questions where the "real" ingredient are. The short video concludes with the line: "Unnecessary additives are creepy."
Posted October 2, 2015
They had me at pie. Wait, this is a Nabob commercial.
I'm more of an independent coffee shop kinda girl, but I do really love this ongoing "Respect the Bean" campaign for Nobob. The campaign was originally conceived by Oglivy but is now in the hands of Taxi, who created this spot.
Funny stuff. I still want pie.
Posted September 15, 2015

Here's something for the Sci-Fi fan. The Royal Mail is releasing Star Wars-themed stamps on October 20th. The collection, illustrated by British artist Malcolm Tween, features 12 characters and six vehicles from the franchise.
Live in the UK? You can pre-order here.
Posted September 9, 2015

How would you like a new wearable that counts down the days you have left in this world?
Toronto-based advertising agency UNION and Mount Pleasant Group are introducing a revolutionary new wearable to the world, QUITBIT.
QUITBIT is designed to take the wearer's lifestyle habits into account and use that information to calculate how much time they have remaining in their life. Once the user's time is almost up, it sends a notification alerting the person that it is time to start preparing for their final goodbye.
Of course, the device isn't real and this technology doesn't actually exist, but the idea serves to help keep funeral planning top of mind for all demographics, even the younger crowd who may not have ever thought about it.
Posted August 13, 2015
Throwback Thursday to November 2008 and this piece of branded content for Diesel. "Pete the Meat Puppet" is a sing-a-long-tale from life in the fast lane. The film was created by NYC-based Legs, via Stockholm-based creative shop Farfar, and was part of a series of films launched on the brand's website.
Enjoy.
Posted July 29, 2015
The third instalment of Paul Kalkbrenner's music video trilogy for his 7th studio album, fittingly titled 7, has been released. The trilogy, called FLORIAN, features the tracks 'Cloud Rider,' 'Mothertrucker,' and 'Feed your Head,' the latter is the first time Jefferson Airplane has been sampled (and I like it).
The FLORIAN trilogy of videos was written by Creative Directors Alexander Nowak and Felix Richter of Droga5. They are directed by Bjoern Ruehmann of Furlined, and edited by Nick Rondeau and Greg Scruton at Arcade Edit.
Posted July 20, 2015
Wow. Take three and a half minutes out of your day and watch this new spot in AT&T's "It Can Wait" campaign created by BBDO New York.
The gripping film is directed by Frederic Planchon of Anonymous Content. Slow-motion cinematography, shot at 1,000 frames per second, captures the brutal consequences of taking your eyes off the road to glance at your smartphone, even briefly.
The performances are amazing, especially the little boy on the bike.
Great stuff. Important message.
Posted July 17, 2015
In partnership with the World Surf League, Samsung Mobile has created this amazing surf tribute. The film, which features pro surfers Mick Fanning, Gabriel Medina, and Malia Manuel, was created by 72andSunny Amsterdam and directed by Eliot Rausch of Stink.
Surf magazines and blogs are already putting it up for consideration as one of the best surf ads of all time.
Posted June 25, 2015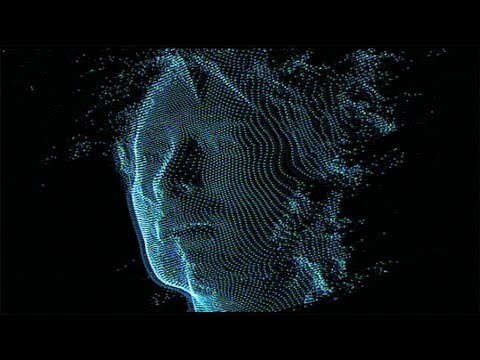 Throwback Thursday to July 2008 and this video for Radiohead's House of Cards – which was the first music video ever to be premiered by Google. Directed by Hollywood-based director James Frost, the video was also the first to be shot without the use of any cameras and only using lasers and scanners.
Two different types of technologies were utilized for the video; the Geometric Informatics system and two lidar (light detection and ranging) systems. The Geometric system is a scanner that uses structured light to capture detailed 3D images at close proximity. The lidars are laser systems that scan large environments in 3D as well. The Velodyne lidar system has 64 lasers that rotate and capture in 360-degrees 900 times per minute and was operated during the video shoot. Aerotec also provided additional lidar images. Geometric processed their own data while 510 Systems and the Syndicate processed the Velodyne lidar data.
Posted June 16, 2015
In this spot for gun safety advocacy group Evolve, Actor Josh Lucas delivers a serious message with a lighthearted tone.
This wonderfully paced spot drives traffic to a petition to create America's official National Gun Safety Day. At the time of this post, 99,000 of the goal of 100,000 signatures had been obtained.
The spot was created by Erwin Penland, it's directed by Simon Cole of B-Reel, and edited by Jeff Ferruzzo at Arcade Edit.
keep looking »