Pop-Culture
Posted August 13, 2015
Throwback Thursday to November 2008 and this piece of branded content for Diesel. "Pete the Meat Puppet" is a sing-a-long-tale from life in the fast lane. The film was created by NYC-based Legs, via Stockholm-based creative shop Farfar, and was part of a series of films launched on the brand's website.
Enjoy.
Posted July 29, 2015
The third instalment of Paul Kalkbrenner's music video trilogy for his 7th studio album, fittingly titled 7, has been released. The trilogy, called FLORIAN, features the tracks 'Cloud Rider,' 'Mothertrucker,' and 'Feed your Head,' the latter is the first time Jefferson Airplane has been sampled (and I like it).
The FLORIAN trilogy of videos was written by Creative Directors Alexander Nowak and Felix Richter of Droga5. They are directed by Bjoern Ruehmann of Furlined, and edited by Nick Rondeau and Greg Scruton at Arcade Edit.
Posted July 20, 2015
Wow. Take three and a half minutes out of your day and watch this new spot in AT&T's "It Can Wait" campaign created by BBDO New York.
The gripping film is directed by Frederic Planchon of Anonymous Content. Slow-motion cinematography, shot at 1,000 frames per second, captures the brutal consequences of taking your eyes off the road to glance at your smartphone, even briefly.
The performances are amazing, especially the little boy on the bike.
Great stuff. Important message.
Posted July 17, 2015
In partnership with the World Surf League, Samsung Mobile has created this amazing surf tribute. The film, which features pro surfers Mick Fanning, Gabriel Medina, and Malia Manuel, was created by 72andSunny Amsterdam and directed by Eliot Rausch of Stink.
Surf magazines and blogs are already putting it up for consideration as one of the best surf ads of all time.
Posted June 25, 2015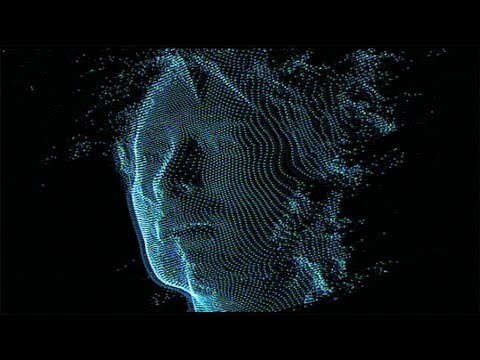 Throwback Thursday to July 2008 and this video for Radiohead's House of Cards – which was the first music video ever to be premiered by Google. Directed by Hollywood-based director James Frost, the video was also the first to be shot without the use of any cameras and only using lasers and scanners.
Two different types of technologies were utilized for the video; the Geometric Informatics system and two lidar (light detection and ranging) systems. The Geometric system is a scanner that uses structured light to capture detailed 3D images at close proximity. The lidars are laser systems that scan large environments in 3D as well. The Velodyne lidar system has 64 lasers that rotate and capture in 360-degrees 900 times per minute and was operated during the video shoot. Aerotec also provided additional lidar images. Geometric processed their own data while 510 Systems and the Syndicate processed the Velodyne lidar data.
Posted June 16, 2015
In this spot for gun safety advocacy group Evolve, Actor Josh Lucas delivers a serious message with a lighthearted tone.
This wonderfully paced spot drives traffic to a petition to create America's official National Gun Safety Day. At the time of this post, 99,000 of the goal of 100,000 signatures had been obtained.
The spot was created by Erwin Penland, it's directed by Simon Cole of B-Reel, and edited by Jeff Ferruzzo at Arcade Edit.
Posted May 28, 2015


We're doing our first Throwback Thursday at Glossy – hoping to make this a regular thing.
Today I'm throwing back to October 2007 and this great series of spots that Toronto-based Crush (now known as Smith) created for Douglas Coupland for his novel The Gum Thief.
No ad agency was involved in these spots, the work came directly to Crush from Coupland's publisher, Random House Canada. The project picked up a number of awards, including Best of Show at The Bessies. Coupland himself did the the narration. Great stuff.
In total 9 spots were created and you can watch them all here.
Posted May 26, 2015
Toronto design consultancy Sovereign State is hosting an advertising ping pong tournament at SPiN on Thursday, June 18th. On top of it being a tournament, Sovereign State's sister company State Goods will also be launching its VERSUS Pan Am Games prints, in collaboration with Toronto based artists and illustrators. Their will also be battling DJs, to set the tone for the night's competition and SPiN bartenders will create duelling cocktails, in search of a crowd favourite. All proceeds from the night will go to The Remix Project.
Posted May 20, 2015
Well here's a dramatic, awkward and even cringeworthy (in a good way) 8 minutes.
For the launch of his 7th studio album, fittingly titled 7, Paul Kalkbrenner is releasing a music video trilogy FLORIAN, which features the tracks 'Cloud Rider,' 'Mothertrucker,' and 'Feed your Head.'
The series follows a fictional character named Florian; a young foreigner who compulsively shares the music he loves with strangers, though ends up getting rejected. It is meant to parallel the peculiar outsider role of the electronic dance music genre in the US. Despite its origins in Chicago and Detroit, the electronic style to this day hasn't arrived in mainstream America and is paradoxically considered 'foreign.'
FLORIAN was written by Creative Directors Alexander Nowak and Felix Richter of advertising agency Droga5 New York, directed by Bjoern Ruehmann of Furlined, and edited by Nick Rondeau at Arcade Edit.
The first installment of the series is posted above. It will be followed by two other installments in the next couple of months.
Posted May 19, 2015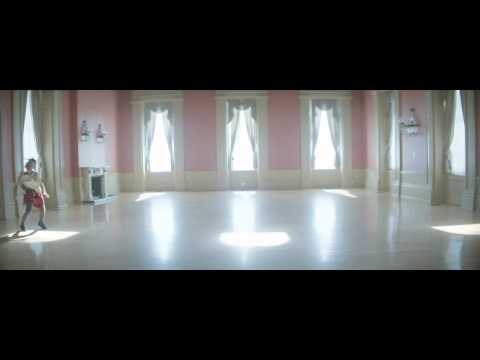 In his latest for Bose, OPC director Max Sherman directs 11-year-old hip-hop dance sensation and YouTube star, Taylor Hatala, to the sweet sounds of UK jazz drumming legend Steve Noble.
Best known for her YouTube video choreographed to Nicki Minaj "Anaconda," Taylor Hatala has caught the eyes of ten of millions and has even appeared on The Ellen DeGeneres Show. She is also Canadian. So when Toronto-based OPC director Max Sherman was looking to create a piece of branded content for Bose, he reached out to her management to collaborate with her on the project.
keep looking »