Pop-Culture
Posted June 25, 2015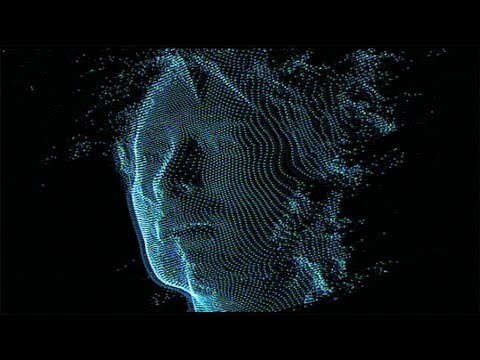 Throwback Thursday to July 2008 and this video for Radiohead's House of Cards – which was the first music video ever to be premiered by Google. Directed by Hollywood-based director James Frost, the video was also the first to be shot without the use of any cameras and only using lasers and scanners.
Two different types of technologies were utilized for the video; the Geometric Informatics system and two lidar (light detection and ranging) systems. The Geometric system is a scanner that uses structured light to capture detailed 3D images at close proximity. The lidars are laser systems that scan large environments in 3D as well. The Velodyne lidar system has 64 lasers that rotate and capture in 360-degrees 900 times per minute and was operated during the video shoot. Aerotec also provided additional lidar images. Geometric processed their own data while 510 Systems and the Syndicate processed the Velodyne lidar data.
Posted June 16, 2015
In this spot for gun safety advocacy group Evolve, Actor Josh Lucas delivers a serious message with a lighthearted tone.
This wonderfully paced spot drives traffic to a petition to create America's official National Gun Safety Day. At the time of this post, 99,000 of the goal of 100,000 signatures had been obtained.
The spot was created by Erwin Penland, it's directed by Simon Cole of B-Reel, and edited by Jeff Ferruzzo at Arcade Edit.
Posted May 28, 2015


We're doing our first Throwback Thursday at Glossy – hoping to make this a regular thing.
Today I'm throwing back to October 2007 and this great series of spots that Toronto-based Crush (now known as Smith) created for Douglas Coupland for his novel The Gum Thief.
No ad agency was involved in these spots, the work came directly to Crush from Coupland's publisher, Random House Canada. The project picked up a number of awards, including Best of Show at The Bessies. Coupland himself did the the narration. Great stuff.
In total 9 spots were created and you can watch them all here.
Posted May 26, 2015
Toronto design consultancy Sovereign State is hosting an advertising ping pong tournament at SPiN on Thursday, June 18th. On top of it being a tournament, Sovereign State's sister company State Goods will also be launching its VERSUS Pan Am Games prints, in collaboration with Toronto based artists and illustrators. Their will also be battling DJs, to set the tone for the night's competition and SPiN bartenders will create duelling cocktails, in search of a crowd favourite. All proceeds from the night will go to The Remix Project.
Posted May 20, 2015
Well here's a dramatic, awkward and even cringeworthy (in a good way) 8 minutes.
For the launch of his 7th studio album, fittingly titled 7, Paul Kalkbrenner is releasing a music video trilogy FLORIAN, which features the tracks 'Cloud Rider,' 'Mothertrucker,' and 'Feed your Head.'
The series follows a fictional character named Florian; a young foreigner who compulsively shares the music he loves with strangers, though ends up getting rejected. It is meant to parallel the peculiar outsider role of the electronic dance music genre in the US. Despite its origins in Chicago and Detroit, the electronic style to this day hasn't arrived in mainstream America and is paradoxically considered 'foreign.'
FLORIAN was written by Creative Directors Alexander Nowak and Felix Richter of advertising agency Droga5 New York, directed by Bjoern Ruehmann of Furlined, and edited by Nick Rondeau at Arcade Edit.
The first installment of the series is posted above. It will be followed by two other installments in the next couple of months.
Posted May 19, 2015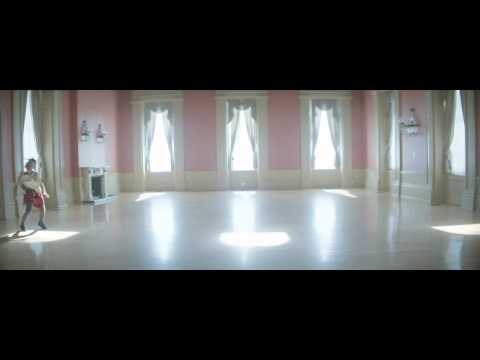 In his latest for Bose, OPC director Max Sherman directs 11-year-old hip-hop dance sensation and YouTube star, Taylor Hatala, to the sweet sounds of UK jazz drumming legend Steve Noble.
Best known for her YouTube video choreographed to Nicki Minaj "Anaconda," Taylor Hatala has caught the eyes of ten of millions and has even appeared on The Ellen DeGeneres Show. She is also Canadian. So when Toronto-based OPC director Max Sherman was looking to create a piece of branded content for Bose, he reached out to her management to collaborate with her on the project.
Posted May 14, 2015
The Mad Max: Fury Road Dusty Car Wash. Come in clean. Leave dusty.
To promote Mad Max: Fury Road a piece of downtown Toronto was transformed into a post-apocalyptic world – complete with scrap metal, pyrotechnics and of course, coloured smoke grenades. At the centre of all the chaos: The Dusty Car Wash.
People were invited to bring in their vehicles and have them covered with dust, which became canvases for artists. These artists would then re-create imagery from the movie on each vehicle, including: skulls, flames, gears, movie quotes, and even the title and release date. Once vehicles were covered with artwork, they drove away – creating mobile billboards all around the city.
This dust-filled, one-of-a-kind stunt was created by Toronto-based creative agency Lowe Roche with the support of Warner Brothers Pictures Canada, a team of Hollywood set dressers and professional artists.
Posted May 6, 2015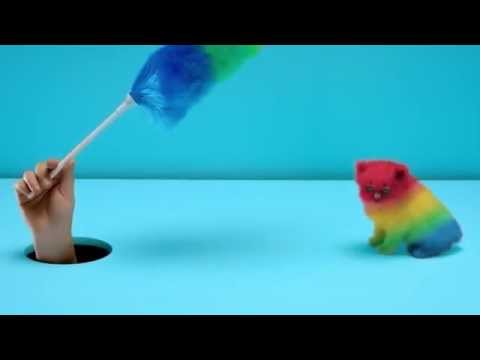 Ah, happiness. Who doesn't like being happy?! Koodo Mobile has launched its new brand platform and integrated campaign, "Choose Happy," created by Toronto-based Camp Jefferson. It's vibrant, fun and bursting with happiness. There's so much to make you smile. In fact, I've watched the popsicle vid (above) about 5 times today. It puts big smile on my face.
The Canadian telco's new direction stems from a key insight at the heart of the brand's business: Koodo customers are happy. The new platform is currently being brought to life, colourfully and exuberantly, across a ton of touch points. Koodo worked with a diverse network of illustrators, animators, designers, artists and directors to create a massive convergence of eclectic, creative, inspirational content, akin to the creativity of the Internet, and geared towards making people happy. The content includes things like an animated loop of a robot slipping on a banana peel, images of smiling popsicles, and dogs that turn into bunnies. It's often accompanied by cheerful observations, like "happiness is no hidden fees," and "happiness is perfect parallel parking when everyone's watching."
Posted May 5, 2015

The Most Interesting Man in the World is back with a short and simple message for Cinco de Mayo.
The spot ws created by Havas Worldwide New York. It's directed by Steve Miller of @radical.media and edited by Jeff Ferruzzo, Arcade Edit.
Posted May 4, 2015
Fall in LOVE with Opening Sequence for this year's F5 Fest
Intense, deep, dewey-eyed and bittersweet, love is experienced in a variety of ways, just like F5, a creativity festival held  April 17-18 at Terminal 5 in New York City.
The theme for the 2015 incarnation of F5 was simply, "love." That single word was also the entirety of the creative brief given to Block & Tackle by F5's director, Ventura Castro, for the opening titles. The only other rule: no one on the F5 team was to see the titles until the day of the event.
Founded by creative directors Adam Gault and Ted Kotsaftis, Block & Tackle is a production company that is focused on visual storytelling. From animation to live action to stop motion, Block & Tackle overcomes design challenges by any means necessary, and the team pulled out all the stops for the opening sequence.
keep looking »