Pop-Culture
Posted July 5, 2016
Here's a beautiful visually-driven new campaign for Ontario Tourism Marketing Partnership Corporation, created by FCB Toronto.
I'm lucky enough to live in this beautiful Canadian province, but many of these places I have not seen. It is definitely hitting its mark by making me want to get out and see and experience more of this great place where I live.
Where Am I? was shot over nine months at the following Ontario locations: Niagara region, Hamilton, Orangeville, Prince Edward County, Picton, Ottawa, Eganville, Muskoka, Toronto, Thunder Bay, Sault Ste. Marie, Huntsville, Lake Superior North Shore Lake Superior Provincial Park, Dorion, Sleeping Giant Provincial Park, and Northwest Ontario.
The two films were directed by Andrew Cividino of OPC, and edited by Marc Langley, of Rooster Post Production. Both point to ontariotravel.net
Posted May 10, 2016
Here's some new work from Toronto-based Bensimon Byrne (the agency that helped get Canada's new Prime Minister into office).
How do you get millennials interested in retirement saving? Not an easy feat. Frankly, no one really wants to hear from the government. so Benisimon Byrne came up with the idea of a generational exchange of wisdom. Retirees who understand the realities of retirement, were paired with YouTube celebrities, who could teach retirees a thing or two about pop culture. As they exchanged their wisdom, the bond between the generations grew.​
A retiree named Livingstone (above), a former cop who then helped his wife run a motel, was paired with Andrew, a YouTube video star. Andrew taught Livingstone how to create a music video, and Livingstone taught Andrew about retirement while making him his famous jerk chicken.
Kathy (below), an 80-year-old retiree and former assistant, was paired with Brent, Toronto's most popular radio personality from Indie 88. Kathy learned how to be a disc jockey while Brent learned there was much more to retirement than he thought.
The campaign is directed by Andrew Norton of Untitled Films.​

See the third spot in the campaign, read more and view full credits.


Posted March 10, 2016

All good things must come to an end. It's time for the Most Interesting Man in the World to retire, and Dos Equis is sending him off in style.
Arcade Edit's Jeff Ferruzzo edited this farewell spot, and all of the previous ads in this nine-year campaign, for Havas Worldwide. It's directed by Steve Miller of RadicalMedia.
Posted March 3, 2016
Here's a throwback Thursday. M&M's is 75 years old and they are kicking off a year-long birthday celebration with a musical collaboration between Zedd and Aloe Blacc, who have reinterpreted Sammy Davis Jr.'s 1972 classic "The Candy Man" for a modern audience. The 60-second spot, above, is full of great M&M's advertising nostalgia. The extended full length version is posted below.
This musically-driven work was created by BBDO New York. It's directed by Smuggler's StyleWar and edited by Jen Dean at Arcade Edit.
Posted February 29, 2016

"Movie Titles," starring Paul Giamatti, aired last night during the Oscars, as part of the "Hollywood Insider" film series for CenturyLink created by Arnold Boston, and directed by Furlined's Will Speck and Josh Gordon.
CenturyLink's high-speed broadband service provides access to endless content with its speedy Internet and interactive Prism TV; creating a world where everyone is connected to the things they love – like Hollywood. To show how CenturyLink has enabled its customers to become true critics, the brand has selected Golden Globe and Emmy Award winning actor Paul Giamatti for its new campaign, "Hollywood Insider." Giamatti, starring in the first on-camera brand commercial work of his illustrious career, faces constant and insightful feedback from an everyday family that has watched countless movies and TV shows and expects perfection from the actor.
TV campaign includes a number of 30 and 60-second spots that air in select markets across the US. "Hollywood Insider" also comes to life in digital and social – through unique longer-format videos that live online and support broadcast efforts, and a series of shorter-format social videos designed to let the family drop some serious "Hollywood Insider" knowledge.
Posted February 17, 2016
]
Sami Raimi has spoofed the horror genre in this super-fun film trailer-style spot for Chevy. I particularly love this spot as I'm one of the people that shouts at the screen, at home, not in the theatre, during horror films. Good stuff.
Agency is Commonwealth/McCann and it's edited by Oscar-winning film editor Bob Murawski at Arcade Edit.
Posted February 2, 2016
]
Nice – T-Mobile has tapped our guy from TheSix, wearing THAT sweater, for its Super Bowl commercial.
The 30-second ad, called "Restricted Bling" and created by Publicis Seattle, features Drake filming his "Hotline Bling" music video. As he sings, "You used to call me on my cell phone," a few executives from unnamed wireless carriers abruptly stop him to suggest a few revisions to the song. Fun stuff.
It's directed by Paul Hunter of Pretty Bird and edited by Kyle Brown and Sean LaGrange at Arcade Edit.
Posted January 29, 2016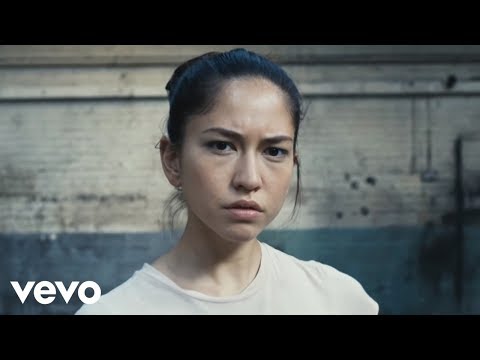 Wait – this is a Chemical Brothers video?! I have to admit, earlier in the week when I saw a still from this video, I thought it was an ad for some sort of fancy new athletic wear. No Joke.
I finally realized what it was, clicked on it and could not be happier. First off – great track. It will be on repeat all day. And the video…such wonderful direction by Dom&Nic of Outsider, and those transitions, The Mill has knocked the VFX out of the park.
Let's get back to those transitions. Blink & you'll miss them. The Mill created a full CG model of the dancer, Sonoya Mizuno, comprising of 107 individual anatomic rigs, as well as bespoke tools to allow the seamless transformation which happens during the dance. Really great.
Something I'm wondering, is that one black & yellow striped pole an homage to The Hacienda? The Chemical Brothers are from Manchester.
Posted January 18, 2016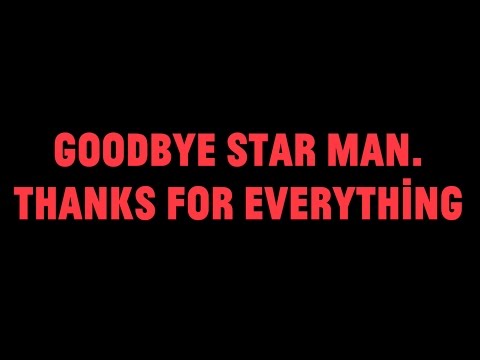 There have been so many wonderful tributes to David Bowie over the past week. MuchMusic actually played his music videos yesterday – I can't remember the last time I saw a music video on MuchMusic. I digress.
On Friday night Choir!Choir!Choir!, a Toronto-based community choir that anyone can join and who meets weekly, gathered at the Art Gallery of Ontario to pay tribute to David Bowie by singing an original arrangement of Space Oddity with 500+ singers. And it's such a wonderful tribute.
Choir!Choir!Choir! recently spread some happiness over the holidays in Toronto's Distillery District, at the Christmas Market, by singing an original arrangement of The Cure's Friday I'm in Love. That performance was sponsored by Koodo Mobile and Robert Smith, lead singer of The Cure, liked the arrangement so much that he donated his licensing fees to a charity of Choir!Choir!Choir! The money was donated to assist Syrian refugees who are immigrating to Canada.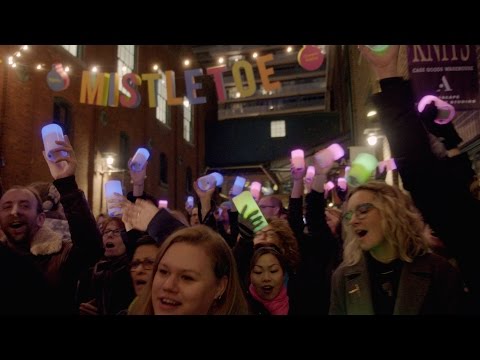 Posted January 11, 2016


It's a sad day indeed. We are so lucky to have had David Bowie here to inspire us and entertain us.
The gif above highlighting Bowie's changing styles over the years was created by Helen Green in 2015.
keep looking »