Pop-Culture
Posted February 5, 2014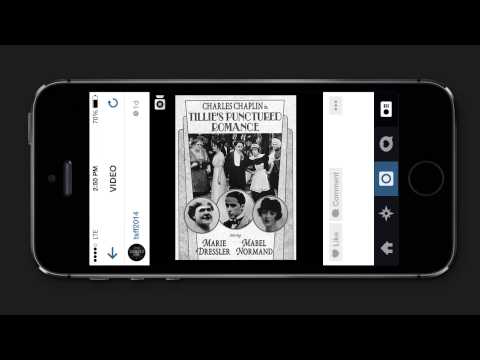 The Toronto Silent Film Festival and Cossette have partnered again this year with another old meets new campaign.
Last year the two created Instagram silent film trailers, this year they are celebrating Charlie Chaplin's Centenary with Instagram time machine – view the video above.
One of film's most famous icons, Charlie Chaplin, celebrated a historic milestone on February 2nd – 100 years since he appeared in his first film – and fittingly it came and went without much noise. Chaplin, known for his roles in iconic silent films, is the theme for this year's Toronto Silent Film Festival.
The "time machine" is a series of linked images on the account (@TSFF2014) that transforms the typically random clutter of Thumbnail Mode into a flowing, interactive timeline of one of film's most recognizable figures, including facts and video clips.
Posted January 27, 2014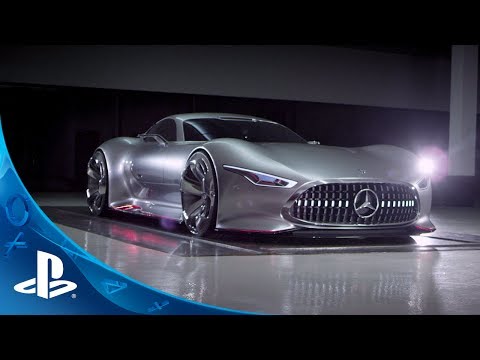 To mark the 15th anniversary of Sony PlayStation's Gran Turismo, the brand has launched a feature length documentary film on the iconic game. The trailer is posted above.
KAZ Pushing the Virtual Divide is brought to you by Moscovici/Proulx, the Creative Producers who brought you Urban Outlaw and Painting Coconuts.
This film is about drive; but not just the type you expect. It's about the passionate creative drive of Kazunori Yamauchi, the single-minded genius behind Gran Turismo's birth and breathtaking 15-year evolution. 'KAZ' captures Yamauchi's fifteen-year partnership with PlayStation; and his drive to reinvent himself and Gran Turismo, all in the laser-focused pursuit of a singular, perfect experience to share with the world and its future generations.
KAZ Pushing the Virtual Divide was created by Moscovici/Proulx, Industry Films, Married to Giants, Alter Ego, and Pirate Toronto.
Moscovici/Proulx are Tamir Moscovici, represented by Spy Films, and Paul Proulx, Married to Giants.
KAZ Pushing the Virtual Divide is currently available and free to watch on Crackle, part of the ONE SONY FAMILY, (CDN) and Hulu (US). As of February 5th it will be released widely on Sony Movie Channel, Sony Entertainment Network and Amazon Instant Video.
Posted January 23, 2014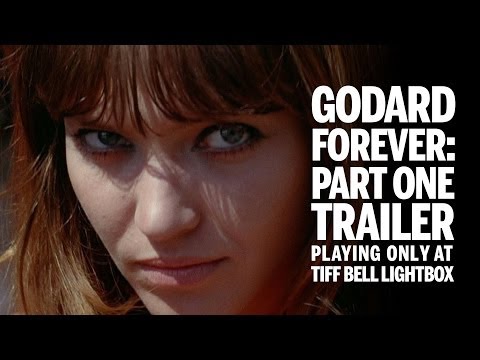 Oh TIFF, how I love you.
Part one of TIFF's two-season Jean-Luc Godard retrospective starts tonight. The first part of the series spans the French New Wave master's "Golden Age" from his epochal debut Breathless to the apocalyptic nightmare of Weekend. Yippee!
Posted January 21, 2014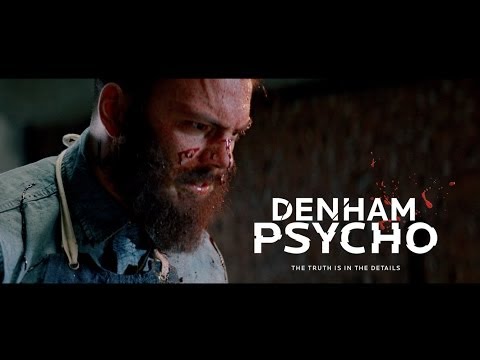 Clothing line Denham has recreated the business card scene from American Psycho with jeans and hipsters. Written by Ben Clark and directed by Hugo Keijzer. Nice.
Posted January 13, 2014
By now everyone is pretty tired of the words "polar vortex" and a lot of people did the boiling water experiment while in last week's deep freeze. No one captured it better than Minnesota's David Shelleny.
The Belize Tourist Board was quick to jump on the bandwagon with their own experiment, which failed, of course, due to their warm temperatures. Nicely done guys.
Scooped from Creativity where you can view it (why isn't this vid on YouTube?)
Posted November 26, 2013
Harry's, a company offering a great shave at a great price, has declared December 1st National Shave Day and want to help you "shave" goodbye to that Movember stache.
They have created this great film above, via Droga5 and Arts & Sciences director Tom Scharpling, to promote this new holiday that comes as a relief to most wives and girlfriends everywhere. I say "most "because I find that stache of yours kinda sexy . It's weird, I know.
Tom Scharpling is a recent addition to the Arts & Sciences roster. Tom's an American radio host, comedian, television writer, producer, and commercial film music video director. He is best known for hosting the popular weekly radio call-in comedy program "The Best Show On WFMU" and for acting as a writer and executive producer for the TV show MONK. SPIN magazine named Scharpling Music Video Director of the Year for 2012. Watch his reel here.
Posted November 12, 2013

SourceEcreative is presenting Presents tonight at the Revue Cinema in Roncesvalles. Doors open at 6:30, the screening starts at 7 and it's licensed. Oh and it's free and there are still about 40 tickets left – get yours here.
"Presents" compiles the very best work submitted to the SourceEcreative archive and includes films and promos from signed as well as unsigned directors. The films come from all corners of the globe – so expect to find some undiscovered gems. A sample of what to expect is packaged above.
The night is hosted by SourceEcreative's Worldwide Editor Jamie Madge, and I'm told that it's in two 30-minute sections with drinks before, in-between and after. "The screenings are rollercoaster rides though moving-image delights designed to inspire your creativity and entertain your socks off," says Jamie. So maybe wear some tight socks.
See you tonight.
Posted October 29, 2013
Walk Off The Earth master a new instrument – a Beetle – in the latest from Red Urban for Volkswagen Canada.
Double Platinum-selling Canadian band, Walk Off The Earth, who are also known for the 150 million views they garnered on YouTube for their "5 Peeps 1 Guitar" cover of the Gotye song, "Somebody That I Used To Know", collaborated with Volkswagen Canada to release a new, interactive music video for their latest single, "Gang of Rhythm." Only instead of all sharing a single guitar, this time they play a Volkswagen Beetle.
The video, directed by Untitled Films' Wendy Morgan, features three different versions of the song, in three different locations, with three different models of The Beetle. The annotation buttons in the video let viewers seamlessly jump between locations and songs, making it a three-in-one interactive experience. Each song version has its own distinct feel, inspired by a different Beetle model. One is a more soulful, acoustic rendition to go with The Super Beetle; another is an instrumental version, featuring soaring, electric guitars, matching The Beetle GSR; and a third pairs musical instruments with real car sounds, recorded and looped from The Beetle Convertible.
Posted October 21, 2013
Here's a lovely and endearing little film for Vogue featuring Kate Winslet googling "best actress of all time." Love her.
It's directed by Matthew Frost who has worked on a few other amazing fashion films – Fashion Film and Une Fille Comme Les Autres.
Posted October 18, 2013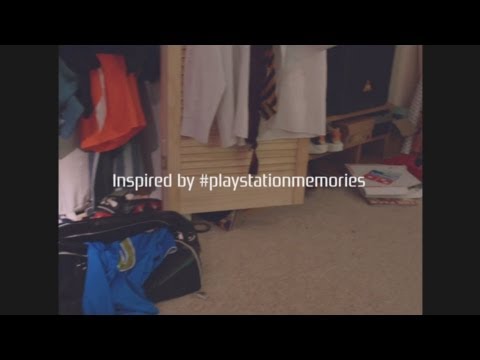 This may be a bit too much of a visual narrative for gamers to enjoy, but I really like this film celebrating PlayStation.
"For the Players Since 1995″ is full of clever litle details to mark the passage of time, from the changing posters on protagonist Daniel's wall, to the music, the changing fashions, London skyline and, of course, the console he uses. The production team even got Domino's to supply pizza boxes from each era. And, as a commenter on YouTube points out, it even switches from a 4:3 screen ratio during the PS1 era to 16:9 when the PS2 era begins. Nice.
Agency is Drum and it's directed by Will Smith & Adam Wells of Got Got Need, London. Scooped from Creative Review's blog.
keep looking »