Pop-Culture
Posted September 12, 2014
Sovereign State Celebrates Toronto Culture with Unique Event
Toronto-based Idea consultancy Sovereign State is paying homage to the city it calls home with a unique event celebrating Hogtown's cultural and commercial growth.
Taking place at the iconic Gladstone Hotel on Friday, September 26, the event will be centred on the launch of a print series by Sovereign State sister brand State Goods. The series features artwork from Sovereign State designers, artists and collaborators, including illustrator Nimit Malavia, current cover artist for the DC Comics series Fables, motion graphics designer and film director Jullian Ablaza, Art Director and Designer Ibraheem Youssef, and Sovereign State Creative Director Joel Gregorio. Each print features iconic Toronto imagery that any resident would recognize as being uniquely endemic to the city. One print, for example, features the alphabet as Toronto-centric icons like the TTC, Sam the Record Man and Honest Ed's, while another depicts Toronto's native flora and fauna springing forth from the top of the CN Tower.
The experience will also harness the momentum behind Toronto's burgeoning commercial development by bringing together a unique blend of resident brands — some well-established, some new, all Sovereign State clients for whom the boutique design agency has done design work — representing some of the best facets of Toronto culture.
Posted July 14, 2014
Nice – Sean Astin reprises his role as Rudy in this commercial for ESPN that explains the new College Football Playoff.
Arcade Edit's Jeff Ferruzzo edited the spot, directed by Ray Tintori of M SS NG P ECES, for W+K New York.
Posted June 24, 2014
The 4th of July is just over a week away and Newcastle Brown has launched this hilarious campaign, featuring British funny man Stephen Merchant, to promote a new holiday – Independence Eve.
Called "If We Won?", the film imagines how great the USA could have been if Great Britain won the Revolutionary War. Ummmm….sounds a lot like Canada, minus the mushy peas and the lack of American self confidence.
Great stuff created by Droga5.
Posted June 10, 2014
Thank you Andrew Lamb for making Toronto's streets more interesting.
Andrew has been very busy altering the city's neighbourhood watch signs with superheroes, action movie stars and other popular culture icons. And they are awesome. I've posted some of my favs here. You can see more on his Instagram.
Found via Design Taxi.
Posted May 14, 2014
Toronto-based Capital C created two short films for the TEDxColumbiaSIPA conference that took place in New York last week.
"The Vine Effect," ponders what would happen if 6-second sound bites became the order of the day instead of engaging, immersive, longer-format content. "The Glass Era" takes an ironic look at what would occur if people stopped seeking out interesting content and became satisfied with information that was being fed to them.
The spots are directed by Someplace Nice's Sean McBride. Read more.
Posted May 8, 2014
No, this is not a post about perfectly symmetrical framing and muted colour palates – to me that's what I thought of when I read "Wes Anderson Porn."
Here's a short, created by NachoPunch, that puts the director's signature style into that of cheesy porn. And  although I think the female casting is a bit off, the rest is pretty darn good. Enjoy.
Found on FastCompany's Co.Create.
Posted April 30, 2014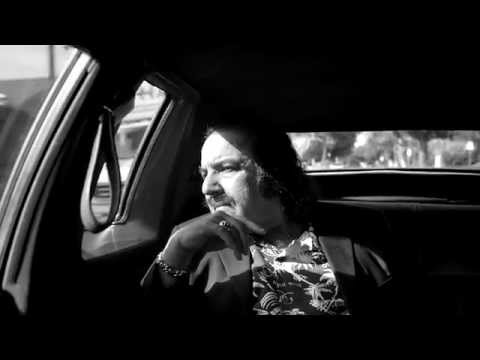 Here's an intimate little film, directed by Brian Lee Hughes (OPC & Skunk), starring adult film star, director and producer, Ron Jeremy, whose films have (sadly) been rejected by the Toronto Jewish Film Festival.
According to the Toronto Jewish Film Festival website, "only the best of Jewish film" makes the cut. Sorry Ron.
The film is edited by Marc Langley, Rooster Post, and features great music by Pirate. Full production credits are here.
Posted April 30, 2014
LA-based LOOKEFFECTS breaks down their work on Wes Anderson's latest film, Grand Budapest Hotel (so good).
Scooped from Panic & Bob's Matt Kett on Facebook. You should watch his reel.
Posted April 25, 2014
Here are the opening credits to the movie Forrest Gump if Wes Anderson had directed it.
Created by Louis Paquet, a Montreal-based art director. Music by Mark Mothersbaugh. Enjoy.
Posted April 11, 2014
Procrastinating? Here's an awesome Friday time waster – Bolthouse Farms' The Food Porn Index.
It seems people hashtag pics of unhealthy food more so than healthy food – no real surprise there. Bolthouse Farms says they created this index to track the health of food on the internet and hope that the site encourages people to post pics of more healthy food. Healthy or unhealthy, the site has some pretty fun elements, like the still from the Donut Zoom above. Take a few minutes and check it out.
Found via Communications Arts.
keep looking »