Pop-Culture
Posted November 11, 2015
Binge watcher can rejoice in this new campaign for T-Mobile starring Aaron Paul (Breaking Bad – which I binge watched).
The campaign was created by Publicis Seattle and MRY and is directed by Arts & Science's Matt Aselton. It's edited by Jeff Ferruzzo and Dave Anderson of Arcade Edit. View the 3rd spot and full credits.
Side note, did you know that there are 12 seasons of Poirot on Netflix? All that Art Deco isn't going drool all over itself.
Posted October 30, 2015
Ah, wasn't the unwrapping and playing with new toys on Christmas morning the best thing ever? Duracell's new holiday campaign captures that spirit – with the help of some amazing VFX. And who doesn't have Star Wars fever?! Only 49 more sleeps until December 18th.
I digress…
The campaign was created by Anomaly, directed by Shawn Levy of Pacific Rim Films, edited by Jeff Ferruzzo at Arcade Edit, and features VFX by Industrial Light & Magic.
Read more about it on Adweek. Full credits.
Posted October 30, 2015


You can't have Halloween without a horror film, or 2. This one stars five very unlucky garden snails who find themselves in a kitchen of terror.
"Escargore" is an entertaining mix of comedy and animated-gore and is the latest short from Auckland-based Media Design School's 3D Animation and VFX program. The short film, which is a mix of live-action and CGI, was completed in four months by a group of 22 students. Kudos to director Oliver Hilbert and the team. Nicely done.
There's a behind the scenes vid too. Posted below.

Posted October 25, 2015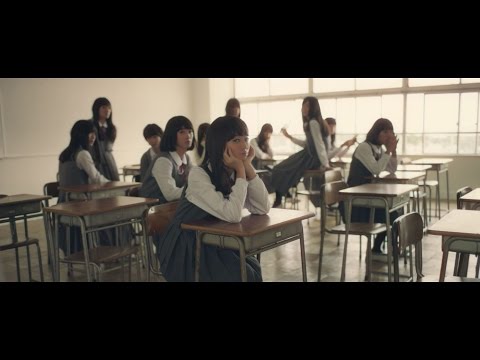 I have seen this ad going around since last week, but I have not watched it until now because I thought it would be just another beauty ad. It's not.
It's a beauty ad worth watching. Thanks to Eliza Williams at Creative Review for putting it on my radar. I knew if she liked it, it had to be good.
No credits have been posted yet, but Creative Review believes that it was created in-house by Shiseido in Japan.
Posted October 22, 2015
This is funny stuff.
In the latest Exclusively for Everybody campaign for SMIRNOFF®, actors and comedians, T.J. Miller and Thomas Middleditch (HBO's Silicon Valley), journeyed an epic 3,098-miles from Los Angeles to New York Comic Con in "The Road Trip" to pitch a film idea starring superheroes that aren't cut from the same Hollywood cloth.
Documenting the adventure, the SMIRNOFF® brand, in partnership with 72andSunny and Arts & Sciences director Matt Lenski, created a series of six broadcast and online films for "The Road Trip," sharing how T.J. and Thomas learned about the quality of SMIRNOFF® vodka during stops along the way at a comedy club, farm-to-table restaurant, house party, and, finally, in a safe carpool ride.
Posted October 21, 2015

As it is October 21, 2015, how can I not post this spot for Toyota featuring Back to the Future icons, Michael J, Fox and Christopher Lloyd, watching as trash is converted into fuel.
Droga5 created the campaign, called "Fueled by Everything," for the Toyota Mirai.
Posted October 19, 2015
The HBC History Foundation is enlisting Man in Motion hero Rick Hansen to celebrate the explorer and surveyor David Thompson in its second Country of Adventurers history segment.
Thompson became one of the most pioneering geographers in Canada. No matter where he traveled, he would mark down the latitude and longitude, temperature and geographical characteristics. Ultimately, he mapped almost half of North America between the 46th and 60th parallels, from the St. Lawrence and Great Lakes all the way to the Pacific. His work was so accurate that it remained the basis of all maps of the west for almost a century.
The HBC History Foundation created The Country of Adventurers series of historical narratives to share the stories of Canada's adventurous past. The campaign was created by Toronto-based Red Urban, directed by Untitled Films' David Tennant, and edited by Mark Paiva at Saints Editorial. Special Effects were handled by Alter Ego, Toronto.
Posted October 5, 2015
Finally! The fast-food pyramid is explained.
"Endless Line," is the latest short film from Chipotle to promote Halloween fundraiser, Boorito.
Boorito has become one of the company's most iconic promotions. On Saturday, October 31 between 5pm and closing, Chipotle will offer $3 burritos, bowls, salads, and tacos to customers dressed in a costume with an, "unnecessary" addition. Proceeds from the fundraiser, up to $1 million, will benefit the Chipotle Cultivate Foundation.
The humorous film, created in conjunction with New York based studio, Piro and directed by Tim Piper, features a customer entering a fictitious fast food restaurant where she discovers what Chipotle would be like if it served traditional fast food rather than cooking by hand. It follows her as she orders from an endless line of workers, each adding a different artificial additive to her meal. Rather than accept her artificially flavored, colored, and processed meal, she questions where the "real" ingredient are. The short video concludes with the line: "Unnecessary additives are creepy."
Posted October 2, 2015
They had me at pie. Wait, this is a Nabob commercial.
I'm more of an independent coffee shop kinda girl, but I do really love this ongoing "Respect the Bean" campaign for Nobob. The campaign was originally conceived by Oglivy but is now in the hands of Taxi, who created this spot.
Funny stuff. I still want pie.
Posted September 15, 2015

Here's something for the Sci-Fi fan. The Royal Mail is releasing Star Wars-themed stamps on October 20th. The collection, illustrated by British artist Malcolm Tween, features 12 characters and six vehicles from the franchise.
Live in the UK? You can pre-order here.
keep looking »