Pop-Culture
Posted November 26, 2013
Harry's, a company offering a great shave at a great price, has declared December 1st National Shave Day and want to help you "shave" goodbye to that Movember stache.
They have created this great film above, via Droga5 and Arts & Sciences director Tom Scharpling, to promote this new holiday that comes as a relief to most wives and girlfriends everywhere. I say "most "because I find that stache of yours kinda sexy . It's weird, I know.
Tom Scharpling is a recent addition to the Arts & Sciences roster. Tom's an American radio host, comedian, television writer, producer, and commercial film music video director. He is best known for hosting the popular weekly radio call-in comedy program "The Best Show On WFMU" and for acting as a writer and executive producer for the TV show MONK. SPIN magazine named Scharpling Music Video Director of the Year for 2012. Watch his reel here.
Posted November 12, 2013

SourceEcreative is presenting Presents tonight at the Revue Cinema in Roncesvalles. Doors open at 6:30, the screening starts at 7 and it's licensed. Oh and it's free and there are still about 40 tickets left – get yours here.
"Presents" compiles the very best work submitted to the SourceEcreative archive and includes films and promos from signed as well as unsigned directors. The films come from all corners of the globe – so expect to find some undiscovered gems. A sample of what to expect is packaged above.
The night is hosted by SourceEcreative's Worldwide Editor Jamie Madge, and I'm told that it's in two 30-minute sections with drinks before, in-between and after. "The screenings are rollercoaster rides though moving-image delights designed to inspire your creativity and entertain your socks off," says Jamie. So maybe wear some tight socks.
See you tonight.
Posted October 29, 2013
Walk Off The Earth master a new instrument – a Beetle – in the latest from Red Urban for Volkswagen Canada.
Double Platinum-selling Canadian band, Walk Off The Earth, who are also known for the 150 million views they garnered on YouTube for their "5 Peeps 1 Guitar" cover of the Gotye song, "Somebody That I Used To Know", collaborated with Volkswagen Canada to release a new, interactive music video for their latest single, "Gang of Rhythm." Only instead of all sharing a single guitar, this time they play a Volkswagen Beetle.
The video, directed by Untitled Films' Wendy Morgan, features three different versions of the song, in three different locations, with three different models of The Beetle. The annotation buttons in the video let viewers seamlessly jump between locations and songs, making it a three-in-one interactive experience. Each song version has its own distinct feel, inspired by a different Beetle model. One is a more soulful, acoustic rendition to go with The Super Beetle; another is an instrumental version, featuring soaring, electric guitars, matching The Beetle GSR; and a third pairs musical instruments with real car sounds, recorded and looped from The Beetle Convertible.
Posted October 21, 2013
Here's a lovely and endearing little film for Vogue featuring Kate Winslet googling "best actress of all time." Love her.
It's directed by Matthew Frost who has worked on a few other amazing fashion films – Fashion Film and Une Fille Comme Les Autres.
Posted October 18, 2013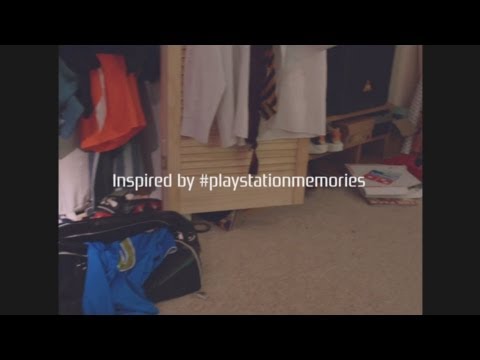 This may be a bit too much of a visual narrative for gamers to enjoy, but I really like this film celebrating PlayStation.
"For the Players Since 1995″ is full of clever litle details to mark the passage of time, from the changing posters on protagonist Daniel's wall, to the music, the changing fashions, London skyline and, of course, the console he uses. The production team even got Domino's to supply pizza boxes from each era. And, as a commenter on YouTube points out, it even switches from a 4:3 screen ratio during the PS1 era to 16:9 when the PS2 era begins. Nice.
Agency is Drum and it's directed by Will Smith & Adam Wells of Got Got Need, London. Scooped from Creative Review's blog.
Posted October 15, 2013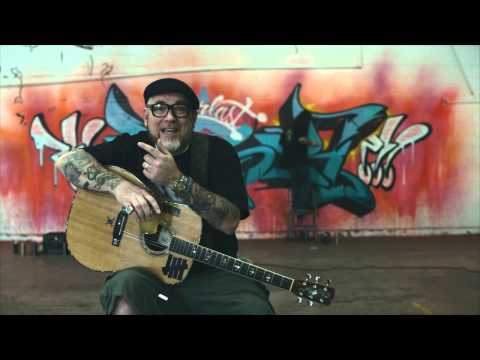 Everlast has released a new acoustic album and the newest video from it features a laid back version of the 1992 hit, Jump Around. Fittingly called "Jump Around?".
It's edited by Arcade's Nick Rondeau and features skateboarders, including Paul Rodriguez, and legendary graffiti artist, RISK. Super cool.
Posted October 7, 2013
What's the only thing better than Will Ferrell doing brilliantly stupid ads as Will Ferrell? Will Ferrell doing brilliantly stupid ads as Ron Burgundy.
Wieden+Kennedy, Portland has rolled out 6 spots the Dodge Durango featuring Ferrell, as his Anchorman character ahead of the release of Paramount Pictures' Anchorman 2: The Legend Continues.
W+K worked with Funny or Die writers on the scripts and the spots are produced by Funny or Die's production arm, Gifted Youth, in conjunction with Caviar. They are directed by Jake Szymanski and edited by Geoff Hounsell at Arcade Edit.
Posted September 19, 2013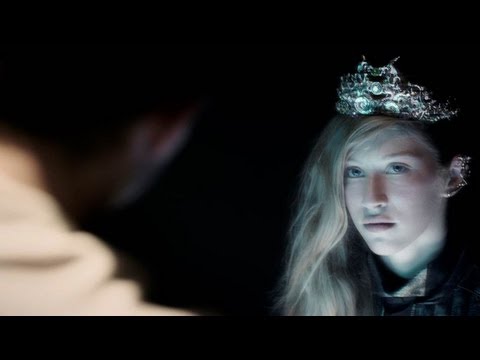 Director Todd Cole has created a beautiful short film that seamlessly merges art, fantasy, action, music and fashion.
Produced by The Creators Project, "This Must Be The Only Fantasy" is a new Rodarte film, directed by Todd Cole, featuring an original score by Beach House and starring Sidney Williams with Guinevere Van Seenus and Elijah Wood.
"The film explores the eccentric world of gamers and fantasy board games," said Todd Cole. "I wanted to create a hazy, cinematic landscape that tells a story that captures a teenage state of mind – that anything feels possible at that age. Your fantasies feel real. You can be a nerdy gamer, but with a strange turn of events, you could become a warrior princess."
Posted August 28, 2013
Yesterday the Oxford Dictionary Online announced the latest batch of words being added to their database – selfie is one of them. Sadly, so is twerk (I was happier before I knew what twerking was).
Anyway, to remind us that selfies really aren't new, AnOther magazine has put together a bunch of artist's self-portaits.
Above is Vivian Maier. Below is Stanley Kubrick with his daughter, on the set of The Shining. See more.
Posted August 27, 2013
Blacklist's Tom Brown has started a tumblr called Swipe Right dedicated to every girl he's ever fallen in love with via the online dating app Tinder. Swipe Right features his illustrations of these girls – it's a little like creeping, but it's art, so it's ok.
"'Swipe right' was the entirety of a message a girl sent me on OKCupid", explains Brown. "I was at once disgusted and delighted.The changing scene of dating, and how fast it's happening horrifies me as it drags me down with it. We are essentially shopping for each other, we can look for the perfect height, weight, ethnicity, job, salary bracket, smoker, drug taker, attractiveness and Tinder is the epitome of all of this."
keep looking »