Pop-Culture
Posted February 2, 2016
]
Nice – T-Mobile has tapped our guy from TheSix, wearing THAT sweater, for its Super Bowl commercial.
The 30-second ad, called "Restricted Bling" and created by Publicis Seattle, features Drake filming his "Hotline Bling" music video. As he sings, "You used to call me on my cell phone," a few executives from unnamed wireless carriers abruptly stop him to suggest a few revisions to the song. Fun stuff.
It's directed by Paul Hunter of Pretty Bird and edited by Kyle Brown and Sean LaGrange at Arcade Edit.
Posted January 29, 2016
http://www.youtube.com/watch?v=BC2dRkm8ATU
Wait – this is a Chemical Brothers video?! I have to admit, earlier in the week when I saw a still from this video, I thought it was an ad for some sort of fancy new athletic wear. No Joke.
I finally realized what it was, clicked on it and could not be happier. First off – great track. It will be on repeat all day. And the video…such wonderful direction by Dom&Nic of Outsider, and those transitions, The Mill has knocked the VFX out of the park.
Let's get back to those transitions. Blink & you'll miss them. The Mill created a full CG model of the dancer, Sonoya Mizuno, comprising of 107 individual anatomic rigs, as well as bespoke tools to allow the seamless transformation which happens during the dance. Really great.
Something I'm wondering, is that one black & yellow striped pole an homage to The Hacienda? The Chemical Brothers are from Manchester.
Posted January 18, 2016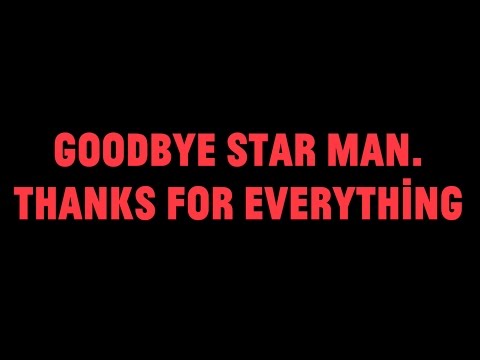 There have been so many wonderful tributes to David Bowie over the past week. MuchMusic actually played his music videos yesterday – I can't remember the last time I saw a music video on MuchMusic. I digress.
On Friday night Choir!Choir!Choir!, a Toronto-based community choir that anyone can join and who meets weekly, gathered at the Art Gallery of Ontario to pay tribute to David Bowie by singing an original arrangement of Space Oddity with 500+ singers. And it's such a wonderful tribute.
Choir!Choir!Choir! recently spread some happiness over the holidays in Toronto's Distillery District, at the Christmas Market, by singing an original arrangement of The Cure's Friday I'm in Love. That performance was sponsored by Koodo Mobile and Robert Smith, lead singer of The Cure, liked the arrangement so much that he donated his licensing fees to a charity of Choir!Choir!Choir! The money was donated to assist Syrian refugees who are immigrating to Canada.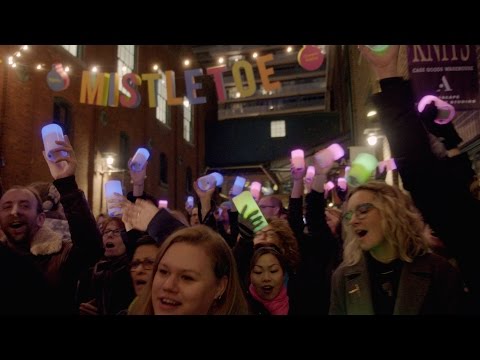 Posted January 11, 2016


It's a sad day indeed. We are so lucky to have had David Bowie here to inspire us and entertain us.
The gif above highlighting Bowie's changing styles over the years was created by Helen Green in 2015.
Posted December 22, 2015

Back in the 1930s, a classic cola brand popularized Santa's look. What if other brands got there first?
For the holidays, kbs+ Toronto has rebranded Santa. With the help of gifted Canadian artist Sharif Tearaway, they have created a series of 12 Rockwell/Sundblom-style illustrations of the jolly ol man. Sharif, who looks a bit like Santa himself, is also the showcased in a short film to promote the project (posted below). The film is directed by Jon + Torey of OPC.
See more at BrandsOfSanta.com
Full credits.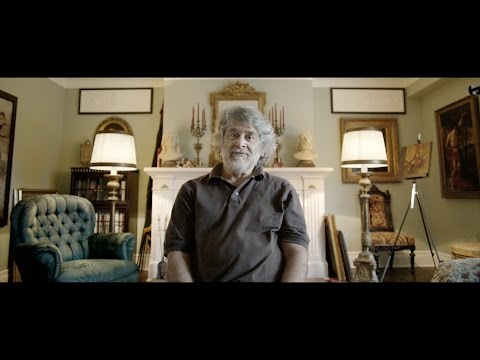 Posted December 18, 2015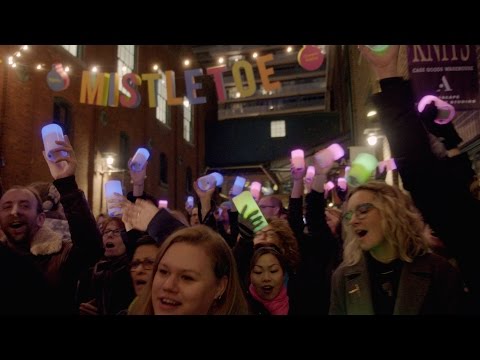 Happy Friday and Happy Holidays!
As the holidays are one of the craziest times of the year, Koodo wanted to spread a little happy. In what's being called a "Random Act of Happy," that builds upon Koodo's "Choose Happy" brand platform, the brand got 98 members of Choir!Choir!Choir! to perform The Cure's "Friday I'm in Love" at the Christmas Market in Toronto's historic Distillery District.
They also put up three word garlands with "FA LA LA LA LA (LA LA LA LA)", "WARM THOUGHTS PEOPLE" and everyone's favourite, "MISTLETOE" (see image below).
Robert Smith, the lead singer of The Cure, loved the arrangement so much that he's donating the licensing fees to the charity of the choir's choice — sponsoring Syrian families in need who are coming to Canada. How awesome is that?
Agency is Camp Jefferson.
Read more about the "Choose Happy" brand platform here.
Full credits.


Posted November 11, 2015
Binge watcher can rejoice in this new campaign for T-Mobile starring Aaron Paul (Breaking Bad – which I binge watched).
The campaign was created by Publicis Seattle and MRY and is directed by Arts & Science's Matt Aselton. It's edited by Jeff Ferruzzo and Dave Anderson of Arcade Edit. View the 3rd spot and full credits.
Side note, did you know that there are 12 seasons of Poirot on Netflix? All that Art Deco isn't going drool all over itself.
Posted October 30, 2015
Ah, wasn't the unwrapping and playing with new toys on Christmas morning the best thing ever? Duracell's new holiday campaign captures that spirit – with the help of some amazing VFX. And who doesn't have Star Wars fever?! Only 49 more sleeps until December 18th.
I digress…
The campaign was created by Anomaly, directed by Shawn Levy of Pacific Rim Films, edited by Jeff Ferruzzo at Arcade Edit, and features VFX by Industrial Light & Magic.
Read more about it on Adweek. Full credits.
Posted October 30, 2015


You can't have Halloween without a horror film, or 2. This one stars five very unlucky garden snails who find themselves in a kitchen of terror.
"Escargore" is an entertaining mix of comedy and animated-gore and is the latest short from Auckland-based Media Design School's 3D Animation and VFX program. The short film, which is a mix of live-action and CGI, was completed in four months by a group of 22 students. Kudos to director Oliver Hilbert and the team. Nicely done.
There's a behind the scenes vid too. Posted below.

Posted October 25, 2015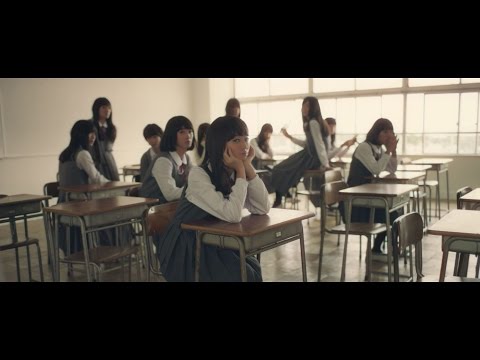 I have seen this ad going around since last week, but I have not watched it until now because I thought it would be just another beauty ad. It's not.
It's a beauty ad worth watching. Thanks to Eliza Williams at Creative Review for putting it on my radar. I knew if she liked it, it had to be good.
No credits have been posted yet, but Creative Review believes that it was created in-house by Shiseido in Japan.
keep looking »