Short Film
Posted July 5, 2016
Here's a beautiful visually-driven new campaign for Ontario Tourism Marketing Partnership Corporation, created by FCB Toronto.
I'm lucky enough to live in this beautiful Canadian province, but many of these places I have not seen. It is definitely hitting its mark by making me want to get out and see and experience more of this great place where I live.
Where Am I? was shot over nine months at the following Ontario locations: Niagara region, Hamilton, Orangeville, Prince Edward County, Picton, Ottawa, Eganville, Muskoka, Toronto, Thunder Bay, Sault Ste. Marie, Huntsville, Lake Superior North Shore Lake Superior Provincial Park, Dorion, Sleeping Giant Provincial Park, and Northwest Ontario.
The two films were directed by Andrew Cividino of OPC, and edited by Marc Langley, of Rooster Post Production. Both point to ontariotravel.net
Posted May 6, 2016
I dare you to watch this four minute short film and not cry.
"The Present," created by Jacob Frey and Markus Kranzler in 2014 as a graduation project while they were students at Filmakademie Baden-Wuerttemberg in Ludwigsburg, Germany, has been shown at over 180 film festivals and won more than 50 awards.
It also landed the pair jobs. Today, Frey works at Walt Disney Animation Studios and Kranzler at Pixar Animation Studios here in the Bay Area.
Enjoy.
Posted April 15, 2016
Take five minutes out of your Friday to watch Roadliners, a film about inspiration and craft, and the uncelebrated typographers of the road. For the film, Glasgow and London based based O Street, who describes itself as a design and direction company, partnered with filmmakers Pretend Lovers, to document a day in the life of Glasgow roadliner Thomas 'Tam' Lilley.
Thomas 'Tam' Lilley has been painting letters on Scotland's roads for 18 years. The film showcases the fascinating process behind painting letters on Scotland's roads – grids are marked out in chalk and hot thermoplastic mixed with glass beads is poured into a square mould, then dragged across the ground by hand to create each letter. Letters are effectively drawn freehand, meaning no two are the same, though they all look roughly similar.
O Street took the "road font" a little bit further by digitizing the street letters and using it for its company's branding. Letters on business cards and stationery were printed using thermographic printing, creating a textured, dappled effect much like the lettering on roads. (The effect was created using lighter ink colours, which are usually best avoided in thermographic printing as there is less ink for powder to stick to, meaning letters appear slightly patchy).
Scooped from Creative Review.
Posted March 14, 2016
Harlequin has kicked off its "Romance When You Need It" campaign which features a new online video that will serve as a rallying cry for romance readers everywhere.
The video shows a group of office workers, being swept away by different romantic archetypes – from a fireman to a dashing billionaire playboy – living out their literary fantasies whenever they can find a quick moment. The campaign is created by BBDO Toronto and the video is directed by Ben/Dave of Partners Film, Toronto.
The video is live on a campaign specific splash page: RomanceWhenYouNeedIt.com, which also offers descriptions of Harlequin's library of titles and a link to 17 free Harlequin Romances, downloadable in PDF or EPub formats. There is also a print and social media campaign that leverages the different romantic Harlequin archetypes to meet the needs of its readers.
Posted March 7, 2016


One of the most popular questions on a Friday is, "do you have any plans for the weekend?" Or alternatively on Monday, "how was your weekend?" If you work with Jeff, the new guy in data processing, do not ask him that question, because he'd have to kill you. Really, if he told you, he'd have to kill you.
Take 4 minutes out of your Monday to relax and enjoy OPC director Max Sherman's short film, "But I'd Really Have To Kill You."
Posted February 29, 2016

Last year, GEICO took on the YouTube skip button with its "Unskippable" campaign. This year, they had a new pre-roll problem. An online media buy without any skip buttons. So how do you keep people from hating a pre-roll ad they're forced to watch to the end? Simple. You fast-forward through it. They created four :15 pre-roll ads that do just that. Each ad begins in a mundane situation then fast-forwards ahead to something much more unexpected. At the end, you can click to watch the unabridged version of the ad and see what you missed. The goal is to take the most annoying 15 seconds in advertising and turn it into something so disruptive and entertaining, you'd actually choose to watch more.
The campaign was created by The Martin Agency and directed by Nick Ball of Furlined. Watch "Forrest" above and "Hike" below.
See the two other spots in the campaign, along with a Q&A with director Nick Ball.
Posted January 26, 2016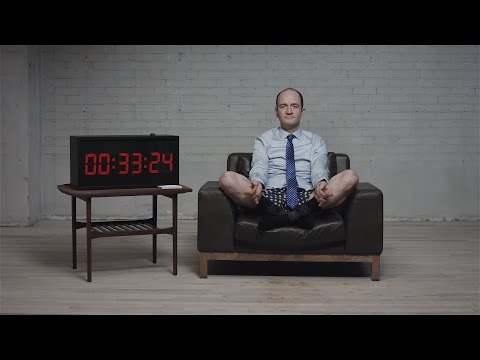 What would you do in 3 hours and 20 minutes?
EnOcean shows how to save 3 hours and 20 minutes, in a 3-hr, 20-minute film.
To launch EnOcean's self-harvesting technology that allows various switches and sensors to work without wires or batteries, and hence save you about 3 hours and 20 minutes of installation time, Alfred, a Montreal-based communication agency, has just launched an on-line ad that lasts 3 hours and 20 minutes.
EnOcean switches can be installed in less than ten minutes, as opposed to traditional switches, which can take 3 hours and 20 minutes (since you have to open up walls, run wires, install the switch, fix the hole, repaint, etc).
To communicate the idea of the time saved, Alfred created a "Slow Ad": an uninterrupted, 3-hour and 20-minute shot featuring a character who must kill… 3 hours and 20 minutes in front of the camera. An assistant, a few props, and an EnOcean switch were part of the endeavour. Some of the activities in the film include: dropping coffee, taking pants off to get the cleaned, playing Go Fish, blowing bubbles, peeing in a bucket, accepting a call from mom, ordering pizza, eating pizza, taking a nap, and building a tower of champagne glasses.
Posted December 18, 2015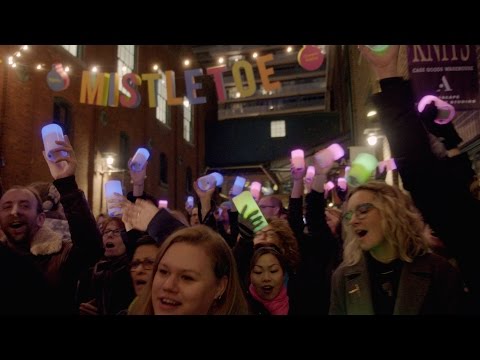 Happy Friday and Happy Holidays!
As the holidays are one of the craziest times of the year, Koodo wanted to spread a little happy. In what's being called a "Random Act of Happy," that builds upon Koodo's "Choose Happy" brand platform, the brand got 98 members of Choir!Choir!Choir! to perform The Cure's "Friday I'm in Love" at the Christmas Market in Toronto's historic Distillery District.
They also put up three word garlands with "FA LA LA LA LA (LA LA LA LA)", "WARM THOUGHTS PEOPLE" and everyone's favourite, "MISTLETOE" (see image below).
Robert Smith, the lead singer of The Cure, loved the arrangement so much that he's donating the licensing fees to the charity of the choir's choice — sponsoring Syrian families in need who are coming to Canada. How awesome is that?
Agency is Camp Jefferson.
Read more about the "Choose Happy" brand platform here.
Full credits.


Posted November 24, 2015
Yep, here's another Christmas tear-jerker. This time from Spain and created by Leo Burnett Iberia (Madrid) and beautifully animated and directed by againstallodds of Passion Pictures.
This sweet 3-minute film follows Justino, the nightshift worker at a mannequin factory as he spends the nights alone but is able to bring joy to the daytime staff with some office mannequin antics. And who doesn't love mannequin antics?!
This spot is part of an annual tradition in Spain. Since 1812, the Christmas lottery is more of a group affair than other lotteries, as it's traditional for people to share the winnings by buying shared tickets with colleagues, friends and family.
They have also set up an Instagram account for Justino, in case this film just isn't enough. I'm following him.
Enjoy.
Posted November 6, 2015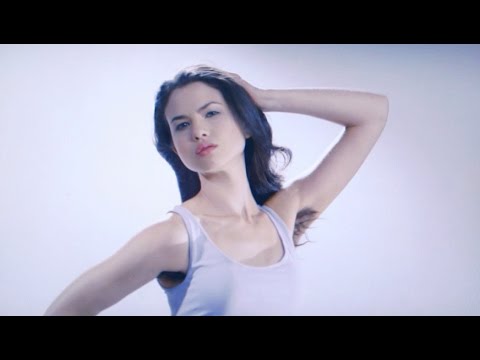 Thank you john st. for calling out all things terrible about "femvertising." Every time I see one of these adds calling out women's insecurities, feel bad for being so well-adjusted. Ok, I don't feel bad, but I'm happy to be so well-adjusted that I think these ads are BS and encourage insecurity.
This video, called "jane st." and created for Strategy magazine's Agency of the Year awards, is one in a series of great spots the Toronto-based shop has created annually for the awards show – past greats include Pink Ponies, Catvertising, Buyral, and ExFEARiential.
keep looking »