Short Film
Posted October 20, 2014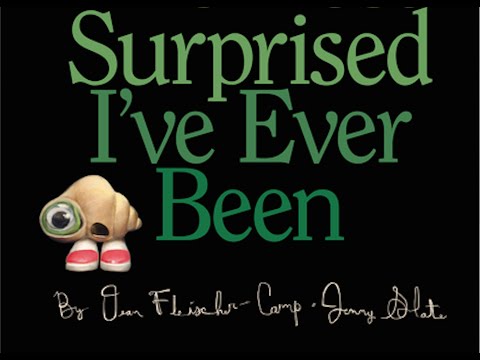 Marcel the Shell with Shoes on is back in a new film, promoting a new book.
Although I'm super happy to see his wee shell face, as it is with many sequels, this is not as great as the previous films. It does have its moments though – the shrimp, the grape and the "life's a party use your body," are all pretty engaging.
Marcel is the creation of Dean Fleischer-Camp and features the vocal talent of Jenny Slate. Watch the previous films here.
Posted October 16, 2014
Ah, isn't this sweet – a cat fishing, a crow dancing. Um…wait. Enter the earthworm and things start to go terribly wrong. In the most delightfully animated way.
"Earthworm Heart" is the latest music video for the Tom Fun Orchestra, directed by Alasdair + Jock of Trunk.
Found via Little Black Book where there's more info.
Posted October 6, 2014
Stink's Jones+Tino directed the latest spot for Leica, celebrating a 100 years of the iconic camera. The film shows more than 35 famous photographs that form the history of photography and how Leica helped shape it. Agency is F/Nazca Saatchi & Saatchi, São Paulo.
Posted October 2, 2014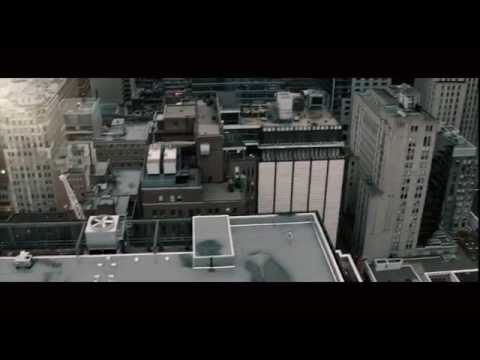 I love a visually-driven spot that's set to a great soundtrack (that's a Delphonics cover by Mischa 'Book' Chillak featuring Esthero). I also love Toronto and happy to see it showcased in all its glory.
To celebrate the 2015 Pan Am Games in Toronto, Ontario Tourism has launched this epic spot, "Invade". It's created by FCB Toronto, directed by Untitled Films' Phil Brown, edited by Marc Langley at Rooster Post, and features music and sound design by Grayson Matthews.
Posted September 29, 2014
Here's another great film from director Matthew Frost – this time for Vs. mag and starring Kirsten Dunst.
You may remember Frost's "Fashion Film" (below) – also amazing. See more of his goodies on his Vimeo Channel.

Posted September 26, 2014
This year marks the 30th birthday of Toys"R"Us Canada. As the company matures into adulthood, what better time for the brand to pledge a promise to its supporters to remain forever young.
Toronto-based creative agency Open created a film dedicated to the young at heart, be they young, old, or somewhere in between. The message is a playful reminder to never grow up and a shout-out to those who stay playful by doing the things they love. A corresponding Facebook app, called "Never Grow Up", was created to allow users to take the Toys "R" Us oath online. After submitting their own oaths of what they will always do to stay young, a map then shows their location, along with others, to create a cross Canada portrait of the young at heart.
Posted September 24, 2014
What a fun, beautiful and playful video for "Knock Knock" by Brunettes Shoot Blondes, an indie/electro/pop band from the Ukraine. Jaja.
Posted September 23, 2014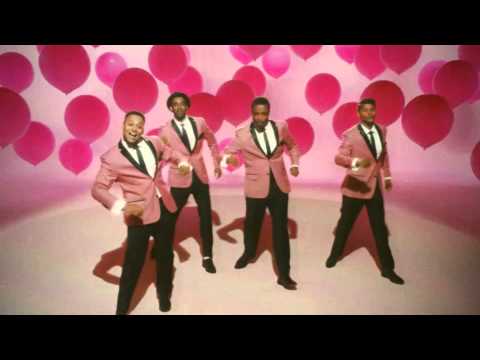 I like boobs and playful copywriting (who doesn't?). Celebrate your breasts with this musical reminder to get them checked.
The singingmammogram.org plays off the idea of sending a singing telegram and features a video and song with lyrics that deliver an important preventive health message – reminding you to get a mammogram – in a fun, clever and encouraging way.
The campaign was created by Deutsch LA for Susan G. Komen Los Angeles, and is directed by Moxie Pictures' Rick LeMoine, edited by Christjan Jordan, Arcade Edit, and features music by Human.
Posted September 22, 2014
I'm not sure who is more endearing in this new MasterCard spot via Toronto-based MacLaren McCann – Justin Timberlake or Jenelle from Burlington, Ontario.
In her priceless moment for MasterCard, Janelle asked to play mini putt, eat nachos and drink beer with Justin Timberlake – and that she did.
The experience was captured by Untitled Films' Tyler Williams. Full credits.
Posted September 15, 2014

Via Montreal-based agency Alfred, Chartwell Retirement Residences has launched a new integrated campaign featuring unscripted first-person testimonials from its residents.
"To set Chartwell apart from its competitors, we wanted to go beyond the idea of service and take over a territory that is even more focused on their residents, not as beneficiaries, but as people," said Jean-François Bernier, President and Creative Director at Alfred. "Welcoming each person's uniqueness" became the cornerstone of the new brand image and the advertising campaign we developed."
The one of the two testimonial spots, "Hal" is posted below.
Read more and see more of the work.

keep looking »