Short Film
Posted August 13, 2015
Throwback Thursday to November 2008 and this piece of branded content for Diesel. "Pete the Meat Puppet" is a sing-a-long-tale from life in the fast lane. The film was created by NYC-based Legs, via Stockholm-based creative shop Farfar, and was part of a series of films launched on the brand's website.
Enjoy.
Posted July 28, 2015
Loving this sweet, simple and well-crafted opener created by Calango for IdN issue v22 n2.
It also makes me want to watch Sesame Street's Pinball Number Count. And what's not to love about that?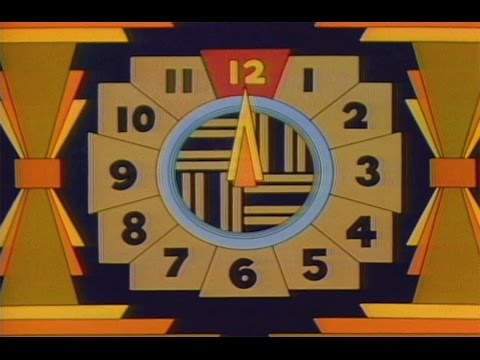 Posted July 23, 2015
Today's Throwback Thursday is this super fun video for Mùm, called Superwinner, featuring the song "We Have A Map Of The Piano."
Directed by Brian Lee Hughes, the 2002 film features first year students at the Danish Design Center competing in a paper airplane contest. Stills were shot by Peter Funch.
Side note, it was Brian Lee Hughes' Birthday this week. Happy BD BLH! Hughes is repped by Skunk in the US and by OPC in Canada.
Posted July 20, 2015
Wow. Take three and a half minutes out of your day and watch this new spot in AT&T's "It Can Wait" campaign created by BBDO New York.
The gripping film is directed by Frederic Planchon of Anonymous Content. Slow-motion cinematography, shot at 1,000 frames per second, captures the brutal consequences of taking your eyes off the road to glance at your smartphone, even briefly.
The performances are amazing, especially the little boy on the bike.
Great stuff. Important message.
Posted July 17, 2015
In partnership with the World Surf League, Samsung Mobile has created this amazing surf tribute. The film, which features pro surfers Mick Fanning, Gabriel Medina, and Malia Manuel, was created by 72andSunny Amsterdam and directed by Eliot Rausch of Stink.
Surf magazines and blogs are already putting it up for consideration as one of the best surf ads of all time.
Posted June 16, 2015
In this spot for gun safety advocacy group Evolve, Actor Josh Lucas delivers a serious message with a lighthearted tone.
This wonderfully paced spot drives traffic to a petition to create America's official National Gun Safety Day. At the time of this post, 99,000 of the goal of 100,000 signatures had been obtained.
The spot was created by Erwin Penland, it's directed by Simon Cole of B-Reel, and edited by Jeff Ferruzzo at Arcade Edit.
Posted June 11, 2015
I like when high fashion doesn't take itself too seriously. Lanvin is arguably the leader in this category (love this).
Here's Givenchy's Fall/Winter campaign featuring models on BMX bikes, playing pinball, basketball and jumping rope. All in the fashion house's fine clothes and set in a luxurious villa. The Creative direction is done by Riccardo Tisci himself, and it's directed by Mert & Marcus.
Posted May 20, 2015
Well here's a dramatic, awkward and even cringeworthy (in a good way) 8 minutes.
For the launch of his 7th studio album, fittingly titled 7, Paul Kalkbrenner is releasing a music video trilogy FLORIAN, which features the tracks 'Cloud Rider,' 'Mothertrucker,' and 'Feed your Head.'
The series follows a fictional character named Florian; a young foreigner who compulsively shares the music he loves with strangers, though ends up getting rejected. It is meant to parallel the peculiar outsider role of the electronic dance music genre in the US. Despite its origins in Chicago and Detroit, the electronic style to this day hasn't arrived in mainstream America and is paradoxically considered 'foreign.'
FLORIAN was written by Creative Directors Alexander Nowak and Felix Richter of advertising agency Droga5 New York, directed by Bjoern Ruehmann of Furlined, and edited by Nick Rondeau at Arcade Edit.
The first installment of the series is posted above. It will be followed by two other installments in the next couple of months.
Posted May 19, 2015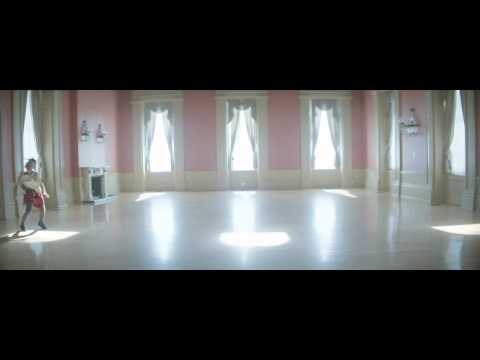 In his latest for Bose, OPC director Max Sherman directs 11-year-old hip-hop dance sensation and YouTube star, Taylor Hatala, to the sweet sounds of UK jazz drumming legend Steve Noble.
Best known for her YouTube video choreographed to Nicki Minaj "Anaconda," Taylor Hatala has caught the eyes of ten of millions and has even appeared on The Ellen DeGeneres Show. She is also Canadian. So when Toronto-based OPC director Max Sherman was looking to create a piece of branded content for Bose, he reached out to her management to collaborate with her on the project.
Posted May 7, 2015
I've been so busy that I did not notice that the folks at Psyop have created yet another visually stunning, happiness-fueled and wonderfully animated spot for Coke.
Created through W+K Portland, the spot is an entertaining and light-hearted romp telling the tale of a man and his dog and how each see the world. Mission for today, try to view the world through the eyes of a dog.
Psyop's previous work for Coke has included the multi-award winning Happiness Factory and the Super Bowl spot, Heist.
keep looking »