Short Film
Posted December 3, 2013
I'm an expert at the French Exit. I sometimes call it a "Houdini". And if people ask me why I disappeared, I say that "my sloppy alarm clock was about to go off." Fittingly, my exists usually involve vodka.
Stoli, via Toronto creative shop Jacknife, has commissioned four filmmakers to create "Origin Stories" for ORGNL.TV, the website where these films live. Today the origin of the French Exit went live, directed by OPC//FS' Sean Wainsteim.
Posted December 2, 2013

Director Ben Shirinian and Choreographer/Dancer Guillaume Côté expose the emotion of performance in an entrancing sequel, produced in association with Bravo!FACT and The National Ballet of Canada.
After the success of his 2012 short film Lost in Motion (posted below), Director Ben Shirinian has reunited with Choreographer/Dancer Guillaume Côté for a powerful new follow-up film exploring the state of mind of an artist.
While the original examined the feelings of isolation experienced by an artist before going on stage, Lost in Motion II develops the narrative by delving deeper into the spectrum of emotions felt by a performer. Produced by Krystal Levy Pictures, the film combines original choreography, stylized art direction and seamless VFX to visually interpret the experience of an artist baring their soul on stage.
See a behind the scenes and read more.
Posted November 26, 2013
Harry's, a company offering a great shave at a great price, has declared December 1st National Shave Day and want to help you "shave" goodbye to that Movember stache.
They have created this great film above, via Droga5 and Arts & Sciences director Tom Scharpling, to promote this new holiday that comes as a relief to most wives and girlfriends everywhere. I say "most "because I find that stache of yours kinda sexy . It's weird, I know.
Tom Scharpling is a recent addition to the Arts & Sciences roster. Tom's an American radio host, comedian, television writer, producer, and commercial film music video director. He is best known for hosting the popular weekly radio call-in comedy program "The Best Show On WFMU" and for acting as a writer and executive producer for the TV show MONK. SPIN magazine named Scharpling Music Video Director of the Year for 2012. Watch his reel here.
Posted November 20, 2013
Until today, I had never heard of the late great Barry Bremen – who was equal parts P.T. Barnum, Walter Mitty, and Paper Lion-era George Plimpton.
From 1979 to 1986, Bremen, a Detroit-area salesman, became known in the sports world as The Great Imposter. He posed as a player in the Major Leagues and NBA, PGA golfer, NFL and NHL referee, and even Dallas Cowboys cheerleader.
If you have 9 minutes to spare, watch this wonderful short film, part of ESPN's 30 for 30 Shorts, on the life and antics of Bremen. It's directed by Matt Dilmore and edited by Greg Scruton, Arcade Edit.
Posted November 19, 2013

I love this spot Tullamore Dew spot. It's beautifully shot – I love the bit where he adds rainwater to his drink via the rim of his hat. And there's a nice little twist.
Created by NYC's Opperman Weiss and directed by RSA's Laurence Dunmore.
All of the YouTube links to it have been disabled (annoying). But you can watch it on FastCompany's Co.Create where there's also more info.
Posted November 15, 2013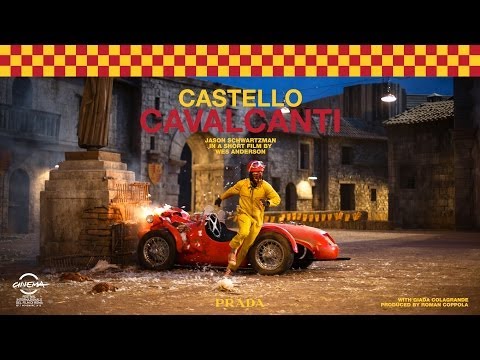 I did not have 7 minutes to spare yesterday to watch this. So happy to have had them this AM.
This short film for Prada, written and directed by Wes Anderson via The Directors Bureau and Hi! Productions, is delightful. As are all things Anderson.
Lovely.
Posted November 13, 2013

Last night the lovely Jamie Madge and Attilio Gianfrancesco were in Toronto from SourceEcreative's UK office and put on an amazing showcase called "Presents".
They presented some great work from both signed and unsigned directorial talent. Here's two great spots that I had never seen before.
Above is "Picture Locking", directed by Nathan Boey (unsigned). And below is Omelette, directed by Madeline Sharahan (unsigned). Great stuff. Thanks for a fun night and lots of drinks guys!
Posted November 12, 2013
How can you not love this? In Red Urban's latest for Pet Trust, Dogs and cats fight cancer – with a song. Check out the homepage on pettrust.ca, there are dogs manning the phones, waiting for your calls. Super cute.
While animal cancer is an increasingly prevalent disease amongst dogs and cats, it is a frequently overlooked cause. In fact, although 1 in 4 dogs and 1 in 8 cats currently die from cancer, the awareness of pet cancer is extremely low. Until now, that is. Pet Trust, Canada's first charitable fund dedicated to cancer cure and prevention in dogs and cats, is raising awareness, and donations, with a "We Are the World"-style song and video featuring an entirely canine cast. And one cat.
The video is directed by Untitled Films' Curtis Wehrfritz.
Read more.
Posted November 12, 2013

SourceEcreative is presenting Presents tonight at the Revue Cinema in Roncesvalles. Doors open at 6:30, the screening starts at 7 and it's licensed. Oh and it's free and there are still about 40 tickets left – get yours here.
"Presents" compiles the very best work submitted to the SourceEcreative archive and includes films and promos from signed as well as unsigned directors. The films come from all corners of the globe – so expect to find some undiscovered gems. A sample of what to expect is packaged above.
The night is hosted by SourceEcreative's Worldwide Editor Jamie Madge, and I'm told that it's in two 30-minute sections with drinks before, in-between and after. "The screenings are rollercoaster rides though moving-image delights designed to inspire your creativity and entertain your socks off," says Jamie. So maybe wear some tight socks.
See you tonight.
Posted October 31, 2013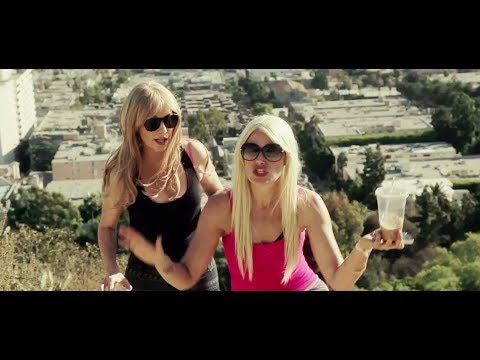 Forget about Halloween, check out "Shalloween" – a bloody funny short from the crazy mind of director Clay Weiner. It's edited by Christjan Jordan and Dean Miyahira, Arcade Edit.
keep looking »