Short Film
Posted September 15, 2014

Via Montreal-based agency Alfred, Chartwell Retirement Residences has launched a new integrated campaign featuring unscripted first-person testimonials from its residents.
"To set Chartwell apart from its competitors, we wanted to go beyond the idea of service and take over a territory that is even more focused on their residents, not as beneficiaries, but as people," said Jean-François Bernier, President and Creative Director at Alfred. "Welcoming each person's uniqueness" became the cornerstone of the new brand image and the advertising campaign we developed."
The one of the two testimonial spots, "Hal" is posted below.
Read more and see more of the work.

Posted August 18, 2014
Wowzers. EA Sports has put together one crazy feast for your eyes in their latest for Madden 15.
The three-and-a-half minutes long film features Kevin Hart and Dave Franco (I didn't know James had a brother) performing in an outrageous mini-musical.
San Francisco agency Heat created the spot, that's directed by Hungry Man's Wayne McClamm and edited by Arcade Edit's Christjan Jordan.
Posted July 30, 2014

Anomaly has created this great short film for Johnny Walker Blue Label starring Jude Law and Giancarlo Giannini.
"The Gentleman's Wager", directed by RSA's Jake Scott, is a delightful 6 mins with a some great dance moves. Fun stuff. Watch it.
Here's a quote form Jude Law on the film – scooped from Adweek.
"The film is about improvement and progress, and this is something I try to do in my work and my everyday life," says Law. "I had to learn new skills shooting this film that combined with the places we visited and shot in, alongside working with Jake and with Giancarlo, made it a truly rare experience."
Shout out to Anomaly's Dave Douglass who was one of the writers on the short film.
Posted July 29, 2014

There's nothing better than a cool ice cream cone on a hot summer day. Ok, a cold drink is pretty darn good too, or a dip in a lake…I digress.
Take a moment to relax and watch some ice cream melting. It's a lot more engaging than watching paint dry. I promise.
Creamlapse, created by Mateo Cabeza, is a film made up of over 3500 photos of ice cream. Yum.
Posted July 25, 2014
I miss vinyl. I like the little bit of nostalgia in this spot to promote Bombay Bicycle Club's new album, So Long, See You Tomorrow.
The clip expands on the band's phenakistoscope inspired artwork by taking the concept and creating it in-camera, with no post except edit and grade. It's directed by James Henry of Love Commercial.
Found via Creative Review's Best of Feed.
Posted July 9, 2014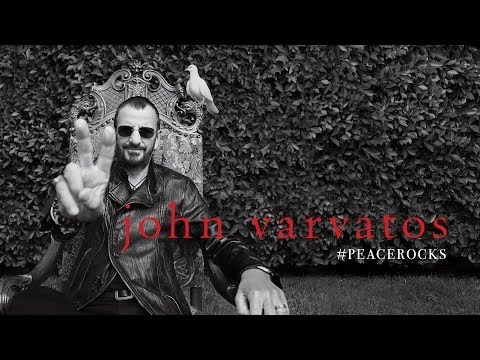 Ringo Starr is celebrating his 74th birthday in style in John Varvatos' Fall 2014 Ad Campaign.
This film, created by YARD, directed by Milkt's Danny Clinch and edited by Arcade Edit's Jen Dean, uses the hashtag #PeaceRocks – every time it is used in social media, Varvatos will donate $1 to the Ringo Starr Peace and Love Fund. Learn more here.
Posted July 4, 2014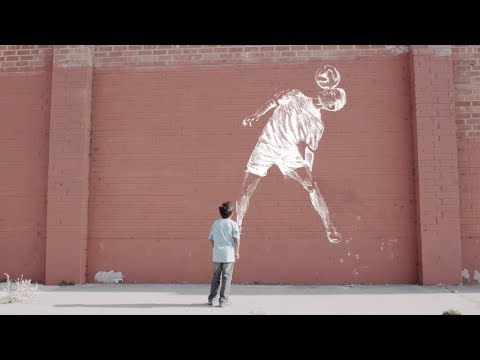 Honey Badger directorial duo The Kolton Brothers have directed and animated the latest film from the Pepsi® Beats of the Beautiful Game album.
The short film, "Whoever We Are" by Grammy Award-winning producer/songwriter/rapper Timbaland and featuring Rachel Assil, serves as the score for the enchanting short film. To Bring this sweet football story to life, The Kolton Brothers use live action cinematography and animation, blending traditional hand-drawn rotoscope animation and digital motion tracking. View a behind the scenes video below.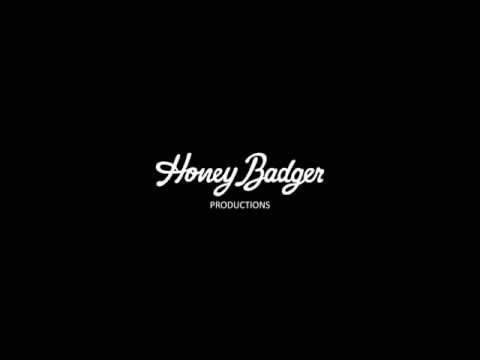 Posted June 27, 2014
Meet the Pink Helmet Posse – three 6-year-old girls who love glitter and skateboarding. They hate bees.
A fantastic little film produced by Kristelle Laroche and Ben Mullinkosson for The New York Times.
Posted June 27, 2014
Molson and Rethink have brought their award-winning beer fridge home to Canada for Canada Day – July 1.
The fridge will be in the nation's capital, Ottawa, on Canada Day and revellers will be able to open it by singing the Canadian National anthem. Despite some of the difficulty singers have in the promotional vid above, our anthem is pretty easy to belt out.
Happy Canada Day!
Posted June 24, 2014
The 4th of July is just over a week away and Newcastle Brown has launched this hilarious campaign, featuring British funny man Stephen Merchant, to promote a new holiday – Independence Eve.
Called "If We Won?", the film imagines how great the USA could have been if Great Britain won the Revolutionary War. Ummmm….sounds a lot like Canada, minus the mushy peas and the lack of American self confidence.
Great stuff created by Droga5.
keep looking »