Short Film
Posted October 6, 2015

Um, well this is amazing.
French director, animator and food artist Alexandre Dubosc has created this fantastic zoetrope cake called Melting POP. So much fun.
Posted October 5, 2015
Finally! The fast-food pyramid is explained.
"Endless Line," is the latest short film from Chipotle to promote Halloween fundraiser, Boorito.
Boorito has become one of the company's most iconic promotions. On Saturday, October 31 between 5pm and closing, Chipotle will offer $3 burritos, bowls, salads, and tacos to customers dressed in a costume with an, "unnecessary" addition. Proceeds from the fundraiser, up to $1 million, will benefit the Chipotle Cultivate Foundation.
The humorous film, created in conjunction with New York based studio, Piro and directed by Tim Piper, features a customer entering a fictitious fast food restaurant where she discovers what Chipotle would be like if it served traditional fast food rather than cooking by hand. It follows her as she orders from an endless line of workers, each adding a different artificial additive to her meal. Rather than accept her artificially flavored, colored, and processed meal, she questions where the "real" ingredient are. The short video concludes with the line: "Unnecessary additives are creepy."
Posted September 29, 2015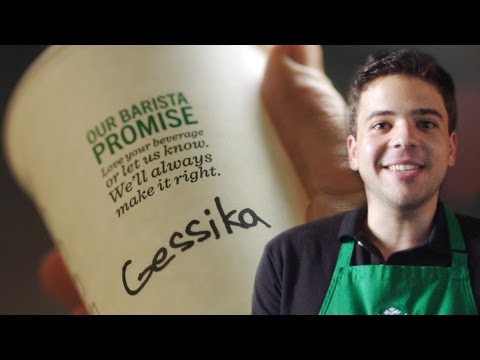 Director T.J. Misny has joined Greenpoint Pictures for commercial film representation.
His comedy shorts, including "Broad City: I Heart New York," featuring Amy Poehler, "Millennial Horror Story," and "Why Starbucks Spells Your Name Wrong" (above), have accumulated over 25 million views on YouTube.
Misny often wears many hats, taking on multiple roles in the production of his film projects, including writing, directing, producing and editing. Since joining Greenpoint Pictures Misny has directed campaigns for Method Soap, GE and New York Post and worked with BBDO and Goodby Silverstein & Partners.
Posted September 25, 2015
LEGS' Geremy Jasper has teamed with iconic British clothing brand Belstaff to direct a surrealist film in the cinematic vein of Fellini and Sergio Leone. Outlaws, which stars David Beckham, Katherine Waterston, Cathy Moriarty and Harvey Keitel is a heart-thumping fever dream filled with danger, foreboding and romance.
Shot over six days in and around Mexico City, and based off of a screenplay written by Jasper two years ago, Outlaws is a classic story told in a new way. It combines black and white and colour cinematography to create a hypnagogic vision of the Mexican landscape during the early 1950's, a strange setting populated by even stranger people, including peculiar circus performers, a blind tarot card-reading seer, motorcycle gangs and sugar skull sporting mariachi musicians.
Posted September 22, 2015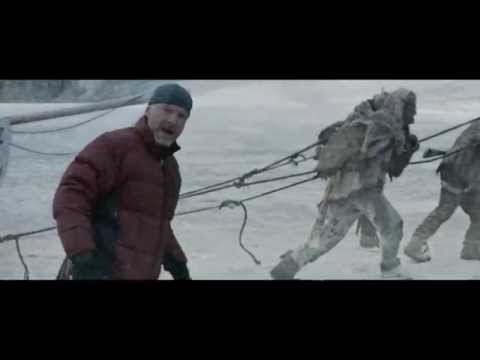 Hudson's Bay Company History Foundation 
celebrates Canada – The Country of Adventurers – with a new television narratives. Survivorman Les Stroud tells the story of Dr. John Rae in first installment of the campaign that sees modern-day adventurers bring the past to life.
This fall, the HBC History Foundation, established by Canada's iconic Hudson's Bay Company, will launch a new series of historical narratives that tell the story of Canada's adventurous past. The History Foundation, whose mission is to advance the knowledge of and interest in Canadian history, created the series to celebrate the remarkable achievements of some the nation's greatest adventurers and explorers.
The first spot, which aired during Canada's broadcast of the Emmy Awards on Sunday night, is posted above.
The campaign was created by Toronto-based Red Urban, directed by Untitled Films' David Tennant, and edited by Mark Paiva at Saints Editorial. Special Effects were handled by Alter Ego, Toronto.
Posted September 18, 2015

R/GA London has released a series of ads for Beats by Dre the Rugby World Cup. The campaign, The Game Starts Here, has been created for the English, French and New Zealand markets.
The New Zealand spot (above) features Richie McCaw preparing for the Rugby World Cup. The film features a never heard before Haka written exclusively for Beats By Dre by Kapa Haka leader and Haka composer Inia Maxwell.
The English spot follows Robshaw as he faces press conferences, media doubts and the pressure of the passion of the fans. The spot is overlaid with Jerusalem, performed by Jacob Collier.
Posted September 14, 2015


Here's a cute little animation by Buenos Aires-based design and animation studio Ronda that teaches the principles of colour combination.
"CMYK" is directed by Fernán Graziano. Scooped from Motionographer.
Posted September 9, 2015

How would you like a new wearable that counts down the days you have left in this world?
Toronto-based advertising agency UNION and Mount Pleasant Group are introducing a revolutionary new wearable to the world, QUITBIT.
QUITBIT is designed to take the wearer's lifestyle habits into account and use that information to calculate how much time they have remaining in their life. Once the user's time is almost up, it sends a notification alerting the person that it is time to start preparing for their final goodbye.
Of course, the device isn't real and this technology doesn't actually exist, but the idea serves to help keep funeral planning top of mind for all demographics, even the younger crowd who may not have ever thought about it.
Posted August 13, 2015
Throwback Thursday to November 2008 and this piece of branded content for Diesel. "Pete the Meat Puppet" is a sing-a-long-tale from life in the fast lane. The film was created by NYC-based Legs, via Stockholm-based creative shop Farfar, and was part of a series of films launched on the brand's website.
Enjoy.
Posted July 28, 2015
Loving this sweet, simple and well-crafted opener created by Calango for IdN issue v22 n2.
It also makes me want to watch Sesame Street's Pinball Number Count. And what's not to love about that?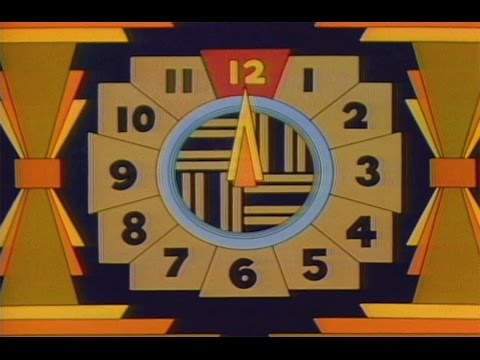 keep looking »