Short Film
Posted November 7, 2014
As a wide receiver for the Toronto Argonauts, Mike Bradwell isn't afraid of much – except heights. To support the Canadian Cancer Society's new signature fundraiser, the Fearless Challenge, Bradwell decided to pledge $2,500 to face his fear of heights by doing the CN Tower EdgeWalk.
Bradwell has met his fundraising goal and now you can see him face his fear of heights, at 116 stories above the ground, as he walks outside and around the circumference of the CN Tower's main pod. Watch the video above.
The Fearless Challenge was created by Toronto-based Lowe Roche.
Posted October 31, 2014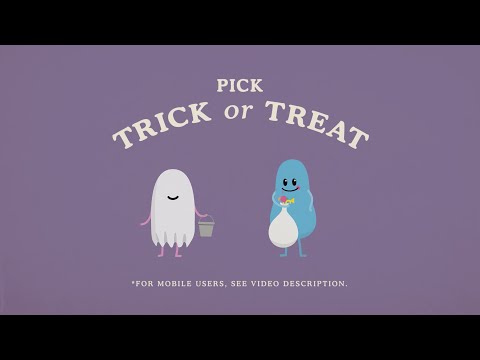 The beloved Dumb Ways to Die is back with two Halloween-themed spots – it uses an annotation, so be sure to replay to watch both the "Trick" and the "Treat." Agency is McCann Melbourne.
Posted October 30, 2014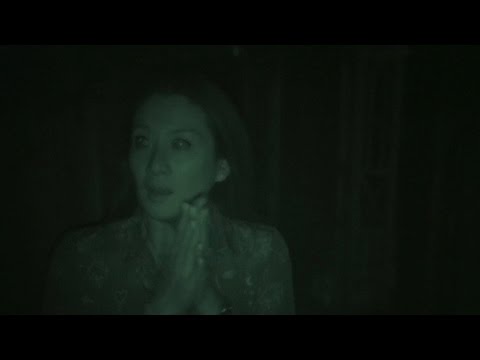 TV host and blogger Elaine Lui ​​has faced her greatest fear – being in a haunted house – to raise money for the Canadian Cancer Society.
To support the Canadian Cancer Society's new signature fundraiser, the Fearless Challenge, Elaine Lui ​(Lainey Gossip) ​pledged $1000 to face her fear of being in a haunted house. She has met her fundraising goal, and now you can see her, just in time for Halloween, getting extremely freaked out in a dark and scary house.
View Eliane Lui's pledge page. The Fearless Challenge was created by Toronto-based Lowe Roche. Read more.
Posted October 27, 2014

Zone out to this.
Beautiful Chemistry presents 8 types of chemical reactions, magnified and time-lapsed for your viewing pleasure. They shot chemical reactions in 4K UltraHD resolution to capture their finest details.
The video and editing is by Yan Liang at L2Molecule, and Chemical Reaction Design is by Xiangang Tao, Wei Huang, and Yan Liang.
Chemical reactions were shot at the Chemistry Experiment Teaching Center of USTC.
Scooped from Motionographer. Lovely.
Posted October 20, 2014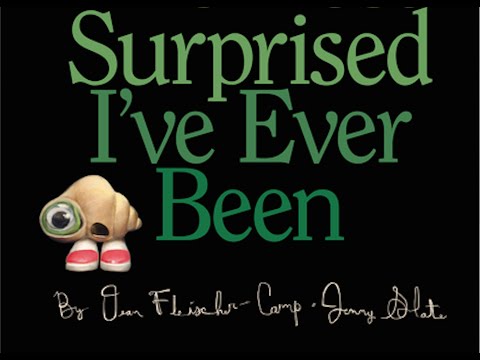 Marcel the Shell with Shoes on is back in a new film, promoting a new book.
Although I'm super happy to see his wee shell face, as it is with many sequels, this is not as great as the previous films. It does have its moments though – the shrimp, the grape and the "life's a party use your body," are all pretty engaging.
Marcel is the creation of Dean Fleischer-Camp and features the vocal talent of Jenny Slate. Watch the previous films here.
Posted October 16, 2014
Ah, isn't this sweet – a cat fishing, a crow dancing. Um…wait. Enter the earthworm and things start to go terribly wrong. In the most delightfully animated way.
"Earthworm Heart" is the latest music video for the Tom Fun Orchestra, directed by Alasdair + Jock of Trunk.
Found via Little Black Book where there's more info.
Posted October 6, 2014
Stink's Jones+Tino directed the latest spot for Leica, celebrating a 100 years of the iconic camera. The film shows more than 35 famous photographs that form the history of photography and how Leica helped shape it. Agency is F/Nazca Saatchi & Saatchi, São Paulo.
Posted October 2, 2014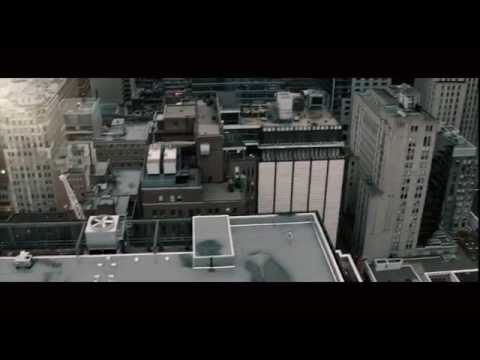 I love a visually-driven spot that's set to a great soundtrack (that's a Delphonics cover by Mischa 'Book' Chillak featuring Esthero). I also love Toronto and happy to see it showcased in all its glory.
To celebrate the 2015 Pan Am Games in Toronto, Ontario Tourism has launched this epic spot, "Invade". It's created by FCB Toronto, directed by Untitled Films' Phil Brown, edited by Marc Langley at Rooster Post, and features music and sound design by Grayson Matthews.
Posted September 29, 2014
Here's another great film from director Matthew Frost – this time for Vs. mag and starring Kirsten Dunst.
You may remember Frost's "Fashion Film" (below) – also amazing. See more of his goodies on his Vimeo Channel.

Posted September 26, 2014
This year marks the 30th birthday of Toys"R"Us Canada. As the company matures into adulthood, what better time for the brand to pledge a promise to its supporters to remain forever young.
Toronto-based creative agency Open created a film dedicated to the young at heart, be they young, old, or somewhere in between. The message is a playful reminder to never grow up and a shout-out to those who stay playful by doing the things they love. A corresponding Facebook app, called "Never Grow Up", was created to allow users to take the Toys "R" Us oath online. After submitting their own oaths of what they will always do to stay young, a map then shows their location, along with others, to create a cross Canada portrait of the young at heart.
keep looking »