Short Film
Posted April 15, 2014
Greenpoint Pictures grows its creative offering with eight new signings and a fresh online look.
Brooklyn-based full service production company Greenpoint Pictures has jumped into Spring with a string of new signings and a brand new website. More than doubling its talent pool, the creatively-driven company has diversified its roster with eight new directors and a boost to its in-house post production facilities.
The new signings are pictured above from left to right:
Row 1: Evan Dennis, Tank + Bunker (Judah Lev-Dickstein and Justin Liberman), Alex 2tone
Row 2: We Are Not Pilrgims (Chaddy Chad and Sam Sneed), Logan Roos
Row 3: Olivier Agostini, Aleysa Young, Va$htie
Posted April 3, 2014

You've been using your cork board wrong.
I love me some stop motion. This one is created by Canadian director Guillaume Blanchet.
Posted April 2, 2014
These pained faces are hilarious.
In this video, 20 guys get a wax below the belt to raise awareness for Testicular Cancer – April is testicular cancer awareness month.
To get a bunch of young guys to expose their balls and encourage them to check them regularly for testicular cancer, Crush and BBDO hosted a party and challenge them to get waxed to bring the issue into the broad light of day. The resulting reactions are both hilarious and effective. Testicular cancer is the most prevalent form of cancer for males between the ages of 15-29 but it is also the most treatable if caught early.
Posted March 28, 2014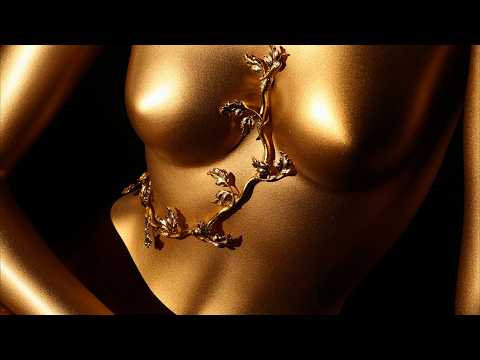 Nice. Some new work from PES. I love PES. And I love that this new film, commissioned by Italian designer Delfina Delettrez, is a little different from their past work, which often features everyday objects in unexpected situations.
The film, "Black Gold," features insects that appear in Delettrez's latest line of jewelry. You can view the collection here.
Posted March 24, 2014
If you aren't hungry, you will be after watching this.
I love me some food porn, especially that which matches my branding. It's for Carte Noir (coffee brand) and created by Proximity BBDO Paris and directed by M. Roulier et P. Lhomme of Le Potager.
Posted March 12, 2014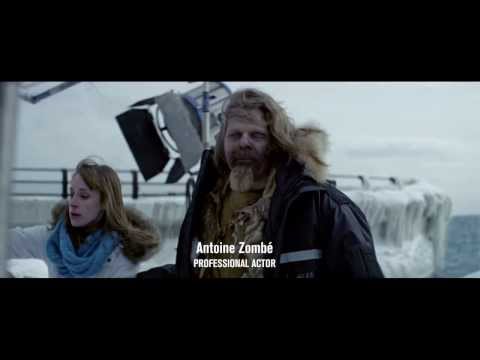 I really like this spot for the Canadian Film Fest by JWT Toronto and directed by Spy Films' Jonathan Bensimon.
The spot is about Antoine Zombé – a Canadian actor who is a real life zombie, playing a zombie in the movies. It's also about his plight to fame – as it's not easy being an overly polite Canadian zombie actor.
I have one beef with the spot – the title they chose for it. "It's Hard being a Canadian Actor" doesn't really make me want to click on it to watch it. But you should watch it. It's funny stuff.
Posted March 10, 2014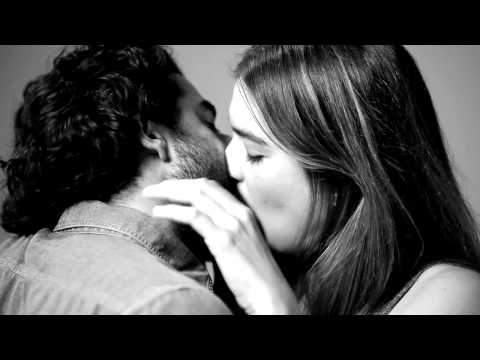 Awkward and adorable.
L.A. fashion label Wren got 20 good-looking strangers to kiss in this short film to promote their Fall 2014 collection. It's directed by Tatia Pllieva.
Posted March 7, 2014
Who doesn't like a morning quickie? And some double entendre? I love this quirky spot for Dempster's, directed by Untitled Films' Aleysa Young via Toronto agency Cundari.
Make sure you look in the background for all the suggestive props. Nicely done guys.
Posted January 29, 2014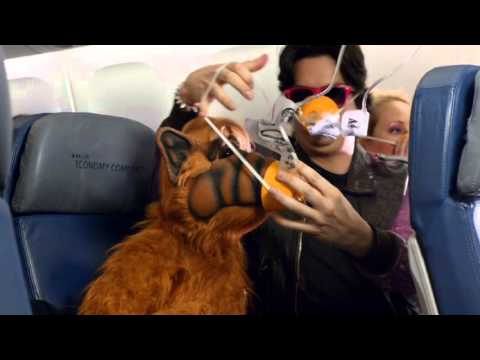 Interesting – there's a lot of good work in market that's not Super Bowl related. How refreshing.
Please fasten your seat belt and take 5 minutes to travel back in time to the 80s in this fantastic in-flight film for Delta. Agency is W+K New York and it's directed by Matt Aselton, Arts & Sciences. Rad.
Posted January 29, 2014
I love how Lanvin continues to create amazing campaigns – always poking a bit of fun at themselves. The new summer film is no exception. I also love that the word "glossy" is in the opening line and the sound of the kettle. Nicely done. I want summer now.
Watch their Summer 2013 spot, but their Fall 2011 is by far my favourite.
keep looking »