Short Film
Posted May 20, 2015
Well here's a dramatic, awkward and even cringeworthy (in a good way) 8 minutes.
For the launch of his 7th studio album, fittingly titled 7, Paul Kalkbrenner is releasing a music video trilogy FLORIAN, which features the tracks 'Cloud Rider,' 'Mothertrucker,' and 'Feed your Head.'
The series follows a fictional character named Florian; a young foreigner who compulsively shares the music he loves with strangers, though ends up getting rejected. It is meant to parallel the peculiar outsider role of the electronic dance music genre in the US. Despite its origins in Chicago and Detroit, the electronic style to this day hasn't arrived in mainstream America and is paradoxically considered 'foreign.'
FLORIAN was written by Creative Directors Alexander Nowak and Felix Richter of advertising agency Droga5 New York, directed by Bjoern Ruehmann of Furlined, and edited by Nick Rondeau at Arcade Edit.
The first installment of the series is posted above. It will be followed by two other installments in the next couple of months.
Posted May 19, 2015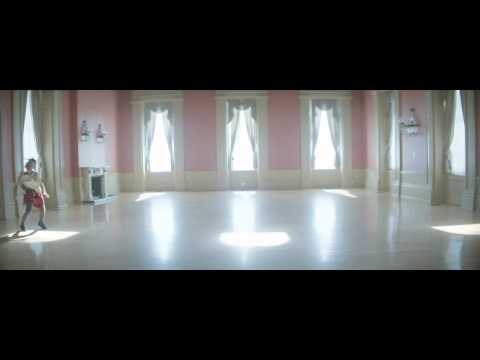 In his latest for Bose, OPC director Max Sherman directs 11-year-old hip-hop dance sensation and YouTube star, Taylor Hatala, to the sweet sounds of UK jazz drumming legend Steve Noble.
Best known for her YouTube video choreographed to Nicki Minaj "Anaconda," Taylor Hatala has caught the eyes of ten of millions and has even appeared on The Ellen DeGeneres Show. She is also Canadian. So when Toronto-based OPC director Max Sherman was looking to create a piece of branded content for Bose, he reached out to her management to collaborate with her on the project.
Posted May 7, 2015
I've been so busy that I did not notice that the folks at Psyop have created yet another visually stunning, happiness-fueled and wonderfully animated spot for Coke.
Created through W+K Portland, the spot is an entertaining and light-hearted romp telling the tale of a man and his dog and how each see the world. Mission for today, try to view the world through the eyes of a dog.
Psyop's previous work for Coke has included the multi-award winning Happiness Factory and the Super Bowl spot, Heist.
Posted May 4, 2015
Fall in LOVE with Opening Sequence for this year's F5 Fest
Intense, deep, dewey-eyed and bittersweet, love is experienced in a variety of ways, just like F5, a creativity festival held  April 17-18 at Terminal 5 in New York City.
The theme for the 2015 incarnation of F5 was simply, "love." That single word was also the entirety of the creative brief given to Block & Tackle by F5's director, Ventura Castro, for the opening titles. The only other rule: no one on the F5 team was to see the titles until the day of the event.
Founded by creative directors Adam Gault and Ted Kotsaftis, Block & Tackle is a production company that is focused on visual storytelling. From animation to live action to stop motion, Block & Tackle overcomes design challenges by any means necessary, and the team pulled out all the stops for the opening sequence.
Posted April 20, 2015
The Toronto Silent Film Festival has once again turned to Instagram to promote its 2015 Festival. This is the third year using the social platform as an awareness tool for the festival. And in keeping with its innovative approach, TSFF has created a way in which people can experience all the films being shown at this year'​s festival in a truly personal way – allowing the user to create their own film.
Utilizing the 15 second video feature on Instagram, Toronto creative agency Red Lion created a "choose your own adventure" on the festival's instagram account. Using only scenes from the films being featured in the festival, each scene ends with a choice for the user. Based on the hashtag they choose, the platform loads the corresponding scene, each scene has two possible choices.
Posted April 15, 2015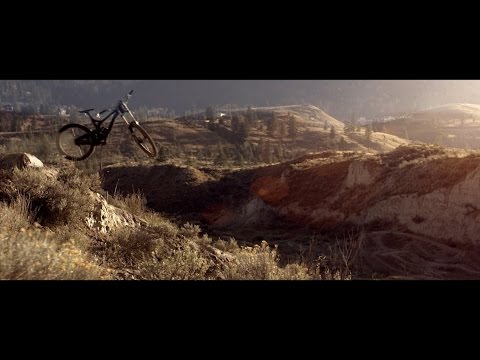 Here's a visually stunning spot for Cycling Canada created by Innocean Worldwide Canada, Toronto-based Alter Ego, and director Mark Zibert.
The 60-second spot features a variety of bicycles speeding this way and that in a number of different environments, some alone and some in large packs, some travelling extremely fast. There's one catch. None of them have riders. The goal is to inspire Canadians to get active, and the spot serves up a succinct rallying cry to potential riders: "Hop On."
Posted April 14, 2015

Yay! Nike has tapped director Matthew Frost (LOVE HIM) for this hilarious, and incredibly relatable, spot for Nike.
"Inner Voices" was created by W+K Portland and it's part of an effort called #betterforit to inspire women to be active, take on new challenges and conquer personal goals. This is the first in a series of films the brand will be launching in the campaign.
Scooped from Shoot.
Posted March 31, 2015
3MillionDogs and their Facebook app, which has 2.5 million page views each month, has launched a poo-smelling fragrance "Fetch by Fetch" for your canine friend. For a mere $100 for a 1.8 ounce glass bottle, you can have the scent that the site describes as having "the quiet but sensitive fragrance of poo with notes of fresh mowed grass and just a hint of floral it's the perfect way for them to release their inner bitch."
The new fragrance is available exclusively at 3MillionDog's retail site Good Dog Deals. Sound far fetched (pun intended)? Click "buy now" for the "fool"ish details.
The video above was written by Geoffrey Roche, co-founder of 3MillionDogs and the founder of Toronto's Lowe Roche. The video was edited by Lauren Piche of School Editing and sound design is by RMW.
Posted March 9, 2015
It's finally above freezing in Toronto and what better way to celebrate than with a colourful spring fashion film (after a long walk outside).
"Pinch Me" was created for Ted Baker by London-based White Lodge's Crowns & Owls.
Posted March 5, 2015
Netherlands-based animation, illustration and design studio Job, Joris & Marieke created a 100-frame short loop animation and then created a 3D printed installation out of it, frame by frame.
The whole animation is made in CGI, and they used a 3D printer to print each frame. The result a string of characters in different poses, which explains the principles of animation beautifully, without a single bit actually moving.
The installation was created for MOVE ON…! in Kunsthal KAdE, where it can be seen until May 10th.
keep looking »