Short Film
Posted December 11, 2014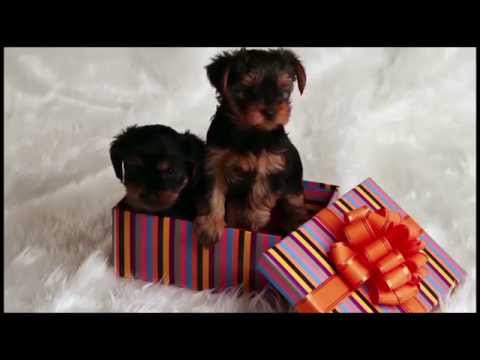 I often joke – "is it a puppy!?" – when opening Christmas presents. I usually do it with very small boxes. Boxes so small that there's no way it's a puppy. Also, I'm highly allergic to dogs – even the hypoallergenic ones. So, you can get the humour.
But pets for Christmas is no laughing matter. Over the holidays animal shelters get filled to capacity with unwanted pets. To bring awareness to this issue, 3MillionDogs.com, the site and companion app whose miission is to make the world a better place for dogs, offers visitors a timely message in a current post and companion video: Think Before You Give a Dog a Home for Christmas.
3MillionDogs is headed up by Geoffrey Roche and his son Alexandre. Geoffrey is the founder of Toronto's Lowe Roche.
Posted December 9, 2014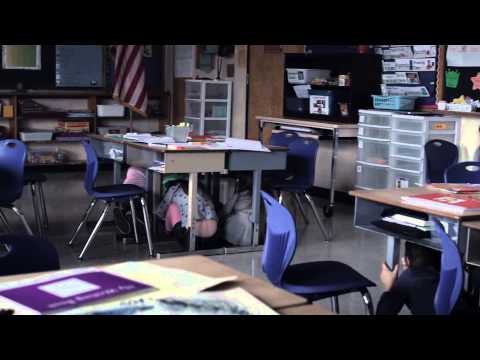 GREY Toronto continues to to create great, thought-proving work for Moms Demand Action for Gun Sense in America.
The latest, directed by Untitled Films' Phil Brown, depicts the new reality of a "lockdown" culture in American classrooms. It's been nearly two years since the tragedy at Sandy Hook Elementary School, and the spot was released today along with a report documenting the almost 100 school shootings since Newtown.
Posted December 8, 2014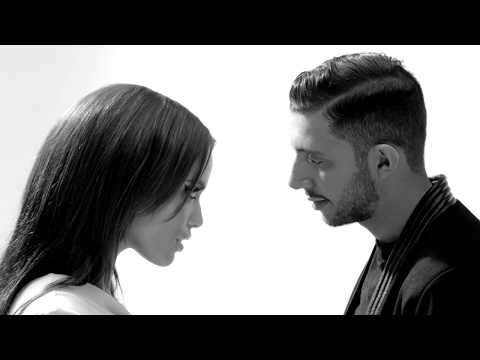 The folks over at Common Good have made this slick and sexy vid for Majid Jordan's latest, called "Her." They've also been creating some great contact for him on Instagram too – watch a reel of all the clips they've done below.
Nice work guys!
Posted November 26, 2014
Congratulations to Molly Willows on reaching 97% of her Indiegogo goal to fund her short documentary film Before the Wave.
Before the Wave is a poetic doc featuring Moken sea gypsies of the Andaman Sea, who are sea-faring nomads off the coast of Burma and Thailand. The community is one of the smallest indigenous groups in all of Asia, they are stateless, and since the 2004 Tsunami their lives have forever changed. With the advent of emergency disaster relief and NGOs unaware of to their ancient ways, pressures from the outside world have caused their numbers to rapidly decrease. Each year, hundreds of Moken sea gypsies perish from lack of fish in the sea, die from working on large dangerous fishing boats, or are forced to give up their old way of life for the big cities of Asia. This film will communicate both the astounding beauty of the Moken's one-of-a-kind aqua-culture, as well as the transforming reality of their present-day history.
I'm looking forward to seeing it when it's completed. You can donate and read more here and Happy Birthday Molly!
Posted November 25, 2014
Toronto-based Smith made a super fun vid from their launch party this past Thursday night – it's part "photo booth" and part art installation. The Toronto ad scene was out in full force, drinking lots of premium liquor (LOTS).  I was there. It was super fun & there were these amazing sub sandwiches passed around at midnight. Sub sandwiches are only good at midnight when you are drinking, right?
There's a "making of" vid below. Read more about Smith here.
Posted November 7, 2014
As a wide receiver for the Toronto Argonauts, Mike Bradwell isn't afraid of much – except heights. To support the Canadian Cancer Society's new signature fundraiser, the Fearless Challenge, Bradwell decided to pledge $2,500 to face his fear of heights by doing the CN Tower EdgeWalk.
Bradwell has met his fundraising goal and now you can see him face his fear of heights, at 116 stories above the ground, as he walks outside and around the circumference of the CN Tower's main pod. Watch the video above.
The Fearless Challenge was created by Toronto-based Lowe Roche.
Posted October 31, 2014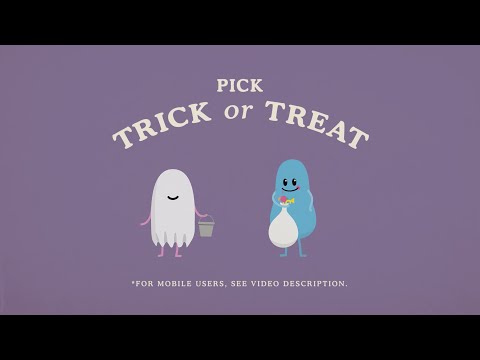 The beloved Dumb Ways to Die is back with two Halloween-themed spots – it uses an annotation, so be sure to replay to watch both the "Trick" and the "Treat." Agency is McCann Melbourne.
Posted October 30, 2014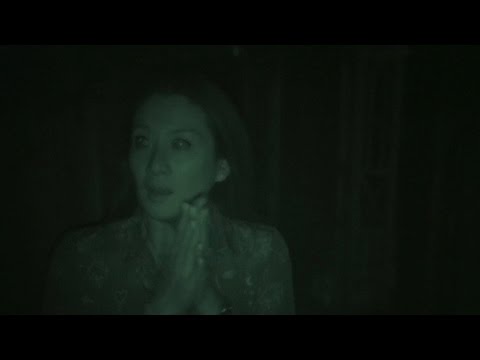 TV host and blogger Elaine Lui ​​has faced her greatest fear – being in a haunted house – to raise money for the Canadian Cancer Society.
To support the Canadian Cancer Society's new signature fundraiser, the Fearless Challenge, Elaine Lui ​(Lainey Gossip) ​pledged $1000 to face her fear of being in a haunted house. She has met her fundraising goal, and now you can see her, just in time for Halloween, getting extremely freaked out in a dark and scary house.
View Eliane Lui's pledge page. The Fearless Challenge was created by Toronto-based Lowe Roche. Read more.
Posted October 27, 2014

Zone out to this.
Beautiful Chemistry presents 8 types of chemical reactions, magnified and time-lapsed for your viewing pleasure. They shot chemical reactions in 4K UltraHD resolution to capture their finest details.
The video and editing is by Yan Liang at L2Molecule, and Chemical Reaction Design is by Xiangang Tao, Wei Huang, and Yan Liang.
Chemical reactions were shot at the Chemistry Experiment Teaching Center of USTC.
Scooped from Motionographer. Lovely.
Posted October 20, 2014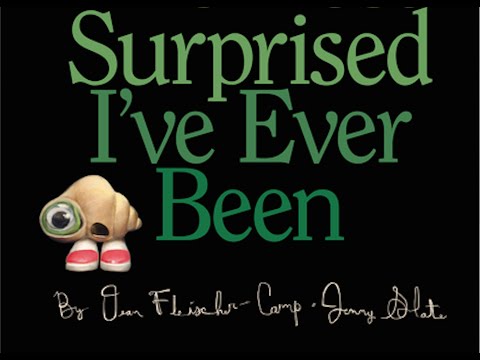 Marcel the Shell with Shoes on is back in a new film, promoting a new book.
Although I'm super happy to see his wee shell face, as it is with many sequels, this is not as great as the previous films. It does have its moments though – the shrimp, the grape and the "life's a party use your body," are all pretty engaging.
Marcel is the creation of Dean Fleischer-Camp and features the vocal talent of Jenny Slate. Watch the previous films here.
keep looking »