Short Film
Posted March 7, 2014
Who doesn't like a morning quickie? And some double entendre? I love this quirky spot for Dempster's, directed by Untitled Films' Aleysa Young via Toronto agency Cundari.
Make sure you look in the background for all the suggestive props. Nicely done guys.
Posted January 29, 2014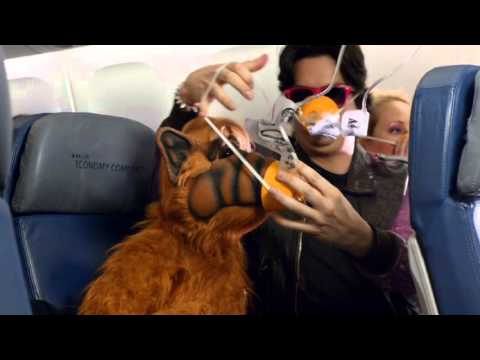 Interesting – there's a lot of good work in market that's not Super Bowl related. How refreshing.
Please fasten your seat belt and take 5 minutes to travel back in time to the 80s in this fantastic in-flight film for Delta. Agency is W+K New York and it's directed by Matt Aselton, Arts & Sciences. Rad.
Posted January 29, 2014
I love how Lanvin continues to create amazing campaigns – always poking a bit of fun at themselves. The new summer film is no exception. I also love that the word "glossy" is in the opening line and the sound of the kettle. Nicely done. I want summer now.
Watch their Summer 2013 spot, but their Fall 2011 is by far my favourite.
Posted January 21, 2014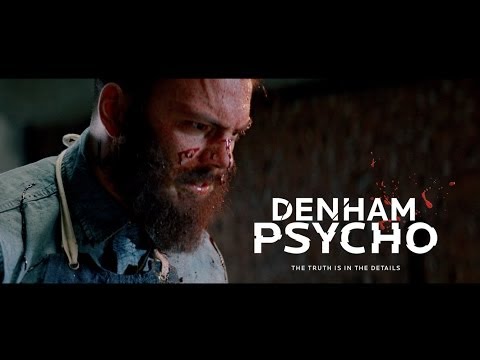 Clothing line Denham has recreated the business card scene from American Psycho with jeans and hipsters. Written by Ben Clark and directed by Hugo Keijzer. Nice.
Posted January 16, 2014
Ya, ok, my heading is a little cheesy. It's almost Friday, give me a break.
Grey London created this spot for Schwartz Flavour Shots, a range of herb and spice blends locked in oil.
Several tons of black peppercorns, cardamom, turmeric, paprika, cumin seeds, ginger, chilli and coriander were rigged to explode in perfect sync with a bespoke musical composition. Each explosion represents an individual piano note or chord, which when filmed at high speed, creates a surreal three dimensional sound scape.
The project bought together an eclectic collective of creative collaborators. DJ/Producer MJ Cole was approached to translate the sensation of taste into a musical composition. Partizan's Chris Cairns directed and pyrotechnic designers Machine Shop then went to work turning this sound into a physical scale.
Pretty. Scooped from PSFK.
Posted January 13, 2014
By now everyone is pretty tired of the words "polar vortex" and a lot of people did the boiling water experiment while in last week's deep freeze. No one captured it better than Minnesota's David Shelleny.
The Belize Tourist Board was quick to jump on the bandwagon with their own experiment, which failed, of course, due to their warm temperatures. Nicely done guys.
Scooped from Creativity where you can view it (why isn't this vid on YouTube?)
Posted December 19, 2013
Remember the Molson Beer Fridge that only opened by scanning a Canadian passport? Well today the brand released a 2:45 second online spot, The Beer Fridge – Project Indonesia, that will air during the Canadian World Junior hockey tournament at the same length. Essentially taking up entire commercial breaks.
The previous beer fridge commercial was the 2nd most viewed commercial online in Canada last year. This new film is directed by Untitled Films' Tyler Williams via Canadian ad agency Rethink.
The new spot chronicles the journey of three real friends, two of them surprising the other one (who's a rabid hockey fan) currently living 10,000 miles away in the Gili Islands in Indonesia where there are no motorized vehicles whatsoever. The friends come armed with precious cargo:  a satellite  system for the olympic games, and of course a red fridge stocked full of Molson Canadian. A 30-second version of the ad is set to debut on Dec. 26h.
Posted December 3, 2013
I'm an expert at the French Exit. I sometimes call it a "Houdini". And if people ask me why I disappeared, I say that "my sloppy alarm clock was about to go off." Fittingly, my exists usually involve vodka.
Stoli, via Toronto creative shop Jacknife, has commissioned four filmmakers to create "Origin Stories" for ORGNL.TV, the website where these films live. Today the origin of the French Exit went live, directed by OPC//FS' Sean Wainsteim.
Posted December 2, 2013

Director Ben Shirinian and Choreographer/Dancer Guillaume Côté expose the emotion of performance in an entrancing sequel, produced in association with Bravo!FACT and The National Ballet of Canada.
After the success of his 2012 short film Lost in Motion (posted below), Director Ben Shirinian has reunited with Choreographer/Dancer Guillaume Côté for a powerful new follow-up film exploring the state of mind of an artist.
While the original examined the feelings of isolation experienced by an artist before going on stage, Lost in Motion II develops the narrative by delving deeper into the spectrum of emotions felt by a performer. Produced by Krystal Levy Pictures, the film combines original choreography, stylized art direction and seamless VFX to visually interpret the experience of an artist baring their soul on stage.
See a behind the scenes and read more.
Posted November 26, 2013
Harry's, a company offering a great shave at a great price, has declared December 1st National Shave Day and want to help you "shave" goodbye to that Movember stache.
They have created this great film above, via Droga5 and Arts & Sciences director Tom Scharpling, to promote this new holiday that comes as a relief to most wives and girlfriends everywhere. I say "most "because I find that stache of yours kinda sexy . It's weird, I know.
Tom Scharpling is a recent addition to the Arts & Sciences roster. Tom's an American radio host, comedian, television writer, producer, and commercial film music video director. He is best known for hosting the popular weekly radio call-in comedy program "The Best Show On WFMU" and for acting as a writer and executive producer for the TV show MONK. SPIN magazine named Scharpling Music Video Director of the Year for 2012. Watch his reel here.
keep looking »