Short Film
Posted April 20, 2015
The Toronto Silent Film Festival has once again turned to Instagram to promote its 2015 Festival. This is the third year using the social platform as an awareness tool for the festival. And in keeping with its innovative approach, TSFF has created a way in which people can experience all the films being shown at this year'​s festival in a truly personal way – allowing the user to create their own film.
Utilizing the 15 second video feature on Instagram, Toronto creative agency Red Lion created a "choose your own adventure" on the festival's instagram account. Using only scenes from the films being featured in the festival, each scene ends with a choice for the user. Based on the hashtag they choose, the platform loads the corresponding scene, each scene has two possible choices.
Posted April 15, 2015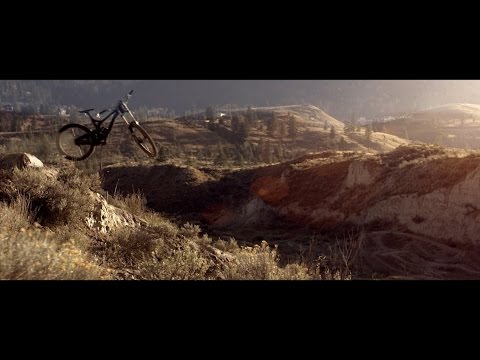 Here's a visually stunning spot for Cycling Canada created by Innocean Worldwide Canada, Toronto-based Alter Ego, and director Mark Zibert.
The 60-second spot features a variety of bicycles speeding this way and that in a number of different environments, some alone and some in large packs, some travelling extremely fast. There's one catch. None of them have riders. The goal is to inspire Canadians to get active, and the spot serves up a succinct rallying cry to potential riders: "Hop On."
Posted April 14, 2015

Yay! Nike has tapped director Matthew Frost (LOVE HIM) for this hilarious, and incredibly relatable, spot for Nike.
"Inner Voices" was created by W+K Portland and it's part of an effort called #betterforit to inspire women to be active, take on new challenges and conquer personal goals. This is the first in a series of films the brand will be launching in the campaign.
Scooped from Shoot.
Posted March 31, 2015
3MillionDogs and their Facebook app, which has 2.5 million page views each month, has launched a poo-smelling fragrance "Fetch by Fetch" for your canine friend. For a mere $100 for a 1.8 ounce glass bottle, you can have the scent that the site describes as having "the quiet but sensitive fragrance of poo with notes of fresh mowed grass and just a hint of floral it's the perfect way for them to release their inner bitch."
The new fragrance is available exclusively at 3MillionDog's retail site Good Dog Deals. Sound far fetched (pun intended)? Click "buy now" for the "fool"ish details.
The video above was written by Geoffrey Roche, co-founder of 3MillionDogs and the founder of Toronto's Lowe Roche. The video was edited by Lauren Piche of School Editing and sound design is by RMW.
Posted March 9, 2015
It's finally above freezing in Toronto and what better way to celebrate than with a colourful spring fashion film (after a long walk outside).
"Pinch Me" was created for Ted Baker by London-based White Lodge's Crowns & Owls.
Posted March 5, 2015
Netherlands-based animation, illustration and design studio Job, Joris & Marieke created a 100-frame short loop animation and then created a 3D printed installation out of it, frame by frame.
The whole animation is made in CGI, and they used a 3D printer to print each frame. The result a string of characters in different poses, which explains the principles of animation beautifully, without a single bit actually moving.
The installation was created for MOVE ON…! in Kunsthal KAdE, where it can be seen until May 10th.
Posted February 9, 2015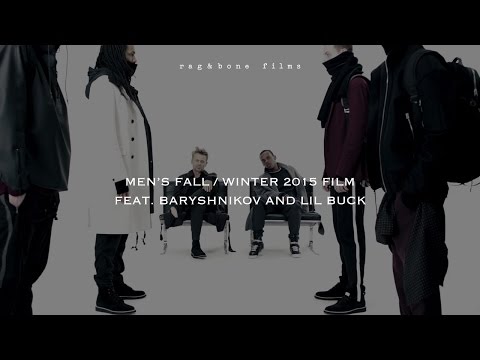 Wow, Mikhail Baryshnikov looks amazing. Ok – Lil Buck looks great too, but Mikhail, man you are aging well.
I love everything about this fashion film for Rag & Bone's Fall Winter 2015 men's collection – the casting, the movement, the editing, the music, the clothes. So so good. It's directed by the lovely & super talented Georgie Greville, Legs Media.
Posted February 4, 2015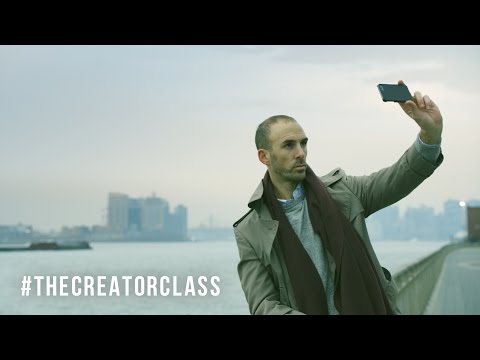 I'm a BIG fan of director Matthew Frost's work, and am happy to see this film on FREE's The Creator Class.
Directed by Paul Johnston and Adam Beck, Content turns the camera around, as Matthew Frost plays Matthew Frost in this self-aware doc about filmmaking in a celebrity-saturated internet age. Peer into Matthew's daily life and learn about a creative process that blends the efficiency of a commercial film with a sense of humor in a world that takes itself too seriously. Beyond all else, learn from a Creator who has made lightning strike again and again with a viral, modern-day genre all it's own.
Posted January 28, 2015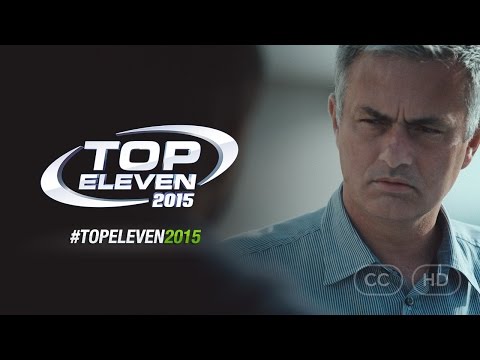 We are deep in the middle of Super Bowl ad madness, but this spot for the other football, the one that the majority of the globe plays, has just been released.
It's for Top Eleven, a mobile game that lets you create and manage your own football team, and is narrated by legendary Chelsea football manager José Mourinho.
The spot, directed by Emil Möller via B-Reel in London, beautifully depicts the dramatic highs and lows of the most popular game in the world. It was also made without any ad agency involvement. Möller and Nebo Radović of Nordeus, the creator of the game, came up with the idea together and in just one week we went from conception to production. And singer/songwriter Robbie Williams actually spent time on set. read more about that here.
Posted January 20, 2015

Australian haircare brand Aussie has tapped into the talents of Graydon Sheppard and Kyle Humphrey's successful Sh*t Girls Say series (films, twitter and a book) with this new comedic spot – Sh*t Girls Say About Hair.
The spot was created by mcgarrybowen, and Graydon Sheppard directed via The Directors Bureau. In Canada (where we miss him & Kyle terribly) Graydon is repped by Soft Citizen.
Nicely done Graydon & Kyle!
keep looking »