Short Film
Posted July 25, 2014
I miss vinyl. I like the little bit of nostalgia in this spot to promote Bombay Bicycle Club's new album, So Long, See You Tomorrow.
The clip expands on the band's phenakistoscope inspired artwork by taking the concept and creating it in-camera, with no post except edit and grade. It's directed by James Henry of Love Commercial.
Found via Creative Review's Best of Feed.
Posted July 9, 2014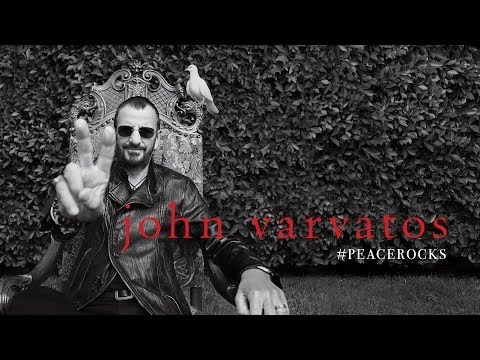 Ringo Starr is celebrating his 74th birthday in style in John Varvatos' Fall 2014 Ad Campaign.
This film, created by YARD, directed by Milkt's Danny Clinch and edited by Arcade Edit's Jen Dean, uses the hashtag #PeaceRocks – every time it is used in social media, Varvatos will donate $1 to the Ringo Starr Peace and Love Fund. Learn more here.
Posted July 4, 2014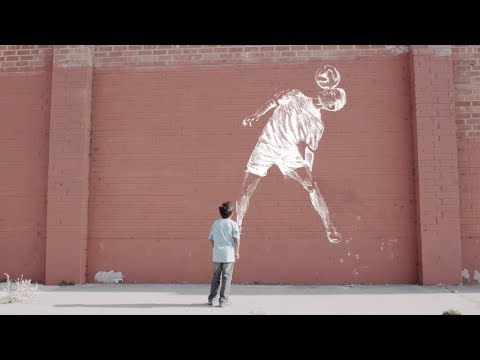 Honey Badger directorial duo The Kolton Brothers have directed and animated the latest film from the Pepsi® Beats of the Beautiful Game album.
The short film, "Whoever We Are" by Grammy Award-winning producer/songwriter/rapper Timbaland and featuring Rachel Assil, serves as the score for the enchanting short film. To Bring this sweet football story to life, The Kolton Brothers use live action cinematography and animation, blending traditional hand-drawn rotoscope animation and digital motion tracking. View a behind the scenes video below.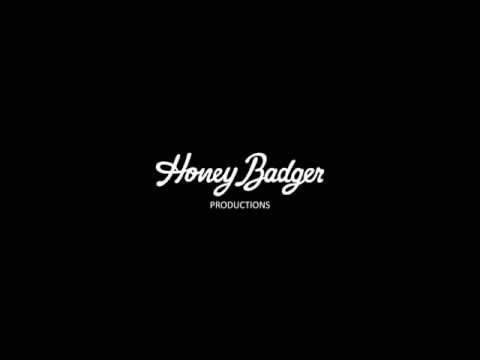 Posted June 27, 2014
Meet the Pink Helmet Posse – three 6-year-old girls who love glitter and skateboarding. They hate bees.
A fantastic little film produced by Kristelle Laroche and Ben Mullinkosson for The New York Times.
Posted June 27, 2014
Molson and Rethink have brought their award-winning beer fridge home to Canada for Canada Day – July 1.
The fridge will be in the nation's capital, Ottawa, on Canada Day and revellers will be able to open it by singing the Canadian National anthem. Despite some of the difficulty singers have in the promotional vid above, our anthem is pretty easy to belt out.
Happy Canada Day!
Posted June 24, 2014
The 4th of July is just over a week away and Newcastle Brown has launched this hilarious campaign, featuring British funny man Stephen Merchant, to promote a new holiday – Independence Eve.
Called "If We Won?", the film imagines how great the USA could have been if Great Britain won the Revolutionary War. Ummmm….sounds a lot like Canada, minus the mushy peas and the lack of American self confidence.
Great stuff created by Droga5.
Posted June 24, 2014
In his latest film for Greenpeace, director Olivier Agostini crafts a comedic story about what people can do to save the arctic. It's not for the faint of heart.
Although the film weaves a very humorous tale, the story it tells, as unlikely as it might seem, is actually based on real events. The narrative unfolds in the office of Gary Stephenson, a small business owner who is passionate about the environment, respects the work of Greenpeace and loves whale music…a lot. He recruits office assistant Dina, a woman a few years past her prime, to embark on a harrowing mission to save the Arctic. Everything Gary describes as he relates the details of the mission to Dina — the goal of which is to put a banner on the side of an oil rig — actually happened to the Arctic 30, a team of dedicated Greenpeace activists who set out to save Arctic from oil drilling. They were blasted by water cannons, even shot at, and eventually arrested and detained for 12 months in a Russian prison. Actual footage from the real event is shown at the end of the film.
The film was produced in conduction with production agency Future Camp in association with Brooklyn-based production company Greenpoint Pictures.
Posted June 12, 2014
Girls aren't just pretty, they are pretty brilliant.
In conjunction with MAKERS, a website dedicated to showing the stories of women, Verizon has launched "Inspire Her Mind."
The first spot. above and directed by Community Films' Pam Thomas, shows a girl in situations where she is either encouraged to be more girlie, or less like a boy.
The campaign is in line with Verizon's work to encourage children to become interested in science, technology, engineering and math (STEM) through the Verizon Foundation. Created by AKQA, the campaign was born out of research that shows there's a significant drop-off in women interested in these fields between childhood and adulthood.
Found via AdWeek. It's their Ad of the Day.
Posted May 14, 2014
Toronto-based Capital C created two short films for the TEDxColumbiaSIPA conference that took place in New York last week.
"The Vine Effect," ponders what would happen if 6-second sound bites became the order of the day instead of engaging, immersive, longer-format content. "The Glass Era" takes an ironic look at what would occur if people stopped seeking out interesting content and became satisfied with information that was being fed to them.
The spots are directed by Someplace Nice's Sean McBride. Read more.
Posted May 8, 2014
No, this is not a post about perfectly symmetrical framing and muted colour palates – to me that's what I thought of when I read "Wes Anderson Porn."
Here's a short, created by NachoPunch, that puts the director's signature style into that of cheesy porn. And  although I think the female casting is a bit off, the rest is pretty darn good. Enjoy.
Found on FastCompany's Co.Create.
keep looking »