Short Film
Posted September 26, 2014
This year marks the 30th birthday of Toys"R"Us Canada. As the company matures into adulthood, what better time for the brand to pledge a promise to its supporters to remain forever young.
Toronto-based creative agency Open created a film dedicated to the young at heart, be they young, old, or somewhere in between. The message is a playful reminder to never grow up and a shout-out to those who stay playful by doing the things they love. A corresponding Facebook app, called "Never Grow Up", was created to allow users to take the Toys "R" Us oath online. After submitting their own oaths of what they will always do to stay young, a map then shows their location, along with others, to create a cross Canada portrait of the young at heart.
Posted September 24, 2014
What a fun, beautiful and playful video for "Knock Knock" by Brunettes Shoot Blondes, an indie/electro/pop band from the Ukraine. Jaja.
Posted September 23, 2014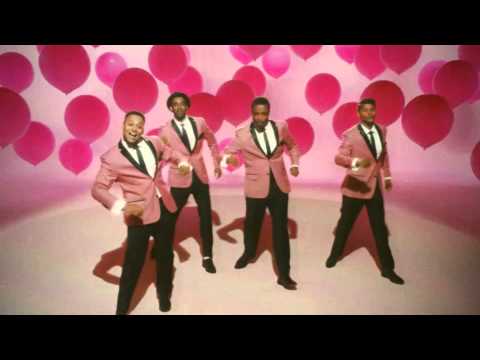 I like boobs and playful copywriting (who doesn't?). Celebrate your breasts with this musical reminder to get them checked.
The singingmammogram.org plays off the idea of sending a singing telegram and features a video and song with lyrics that deliver an important preventive health message – reminding you to get a mammogram – in a fun, clever and encouraging way.
The campaign was created by Deutsch LA for Susan G. Komen Los Angeles, and is directed by Moxie Pictures' Rick LeMoine, edited by Christjan Jordan, Arcade Edit, and features music by Human.
Posted September 22, 2014
I'm not sure who is more endearing in this new MasterCard spot via Toronto-based MacLaren McCann – Justin Timberlake or Jenelle from Burlington, Ontario.
In her priceless moment for MasterCard, Janelle asked to play mini putt, eat nachos and drink beer with Justin Timberlake – and that she did.
The experience was captured by Untitled Films' Tyler Williams. Full credits.
Posted September 15, 2014

Via Montreal-based agency Alfred, Chartwell Retirement Residences has launched a new integrated campaign featuring unscripted first-person testimonials from its residents.
"To set Chartwell apart from its competitors, we wanted to go beyond the idea of service and take over a territory that is even more focused on their residents, not as beneficiaries, but as people," said Jean-François Bernier, President and Creative Director at Alfred. "Welcoming each person's uniqueness" became the cornerstone of the new brand image and the advertising campaign we developed."
The one of the two testimonial spots, "Hal" is posted below.
Read more and see more of the work.

Posted August 18, 2014
Wowzers. EA Sports has put together one crazy feast for your eyes in their latest for Madden 15.
The three-and-a-half minutes long film features Kevin Hart and Dave Franco (I didn't know James had a brother) performing in an outrageous mini-musical.
San Francisco agency Heat created the spot, that's directed by Hungry Man's Wayne McClamm and edited by Arcade Edit's Christjan Jordan.
Posted July 30, 2014

Anomaly has created this great short film for Johnny Walker Blue Label starring Jude Law and Giancarlo Giannini.
"The Gentleman's Wager", directed by RSA's Jake Scott, is a delightful 6 mins with a some great dance moves. Fun stuff. Watch it.
Here's a quote form Jude Law on the film – scooped from Adweek.
"The film is about improvement and progress, and this is something I try to do in my work and my everyday life," says Law. "I had to learn new skills shooting this film that combined with the places we visited and shot in, alongside working with Jake and with Giancarlo, made it a truly rare experience."
Shout out to Anomaly's Dave Douglass who was one of the writers on the short film.
Posted July 29, 2014

There's nothing better than a cool ice cream cone on a hot summer day. Ok, a cold drink is pretty darn good too, or a dip in a lake…I digress.
Take a moment to relax and watch some ice cream melting. It's a lot more engaging than watching paint dry. I promise.
Creamlapse, created by Mateo Cabeza, is a film made up of over 3500 photos of ice cream. Yum.
Posted July 25, 2014
I miss vinyl. I like the little bit of nostalgia in this spot to promote Bombay Bicycle Club's new album, So Long, See You Tomorrow.
The clip expands on the band's phenakistoscope inspired artwork by taking the concept and creating it in-camera, with no post except edit and grade. It's directed by James Henry of Love Commercial.
Found via Creative Review's Best of Feed.
Posted July 9, 2014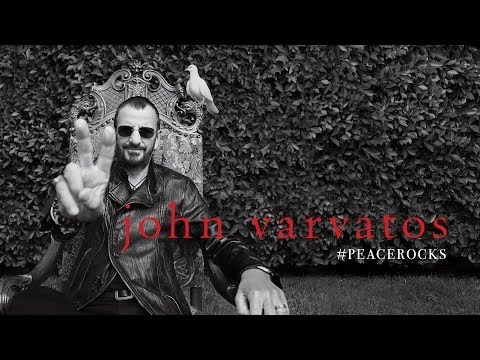 Ringo Starr is celebrating his 74th birthday in style in John Varvatos' Fall 2014 Ad Campaign.
This film, created by YARD, directed by Milkt's Danny Clinch and edited by Arcade Edit's Jen Dean, uses the hashtag #PeaceRocks – every time it is used in social media, Varvatos will donate $1 to the Ringo Starr Peace and Love Fund. Learn more here.
keep looking »